Recently, we asked the BuzzFeed Community to share what moment in a Pixar movie or short they felt was super dark. Here are some of their responses!
Note: Spoilers ahead! Also, there are mentions of suicide and depression.
2.
In Brave when Merida's mother started to forget her and become a bear forever: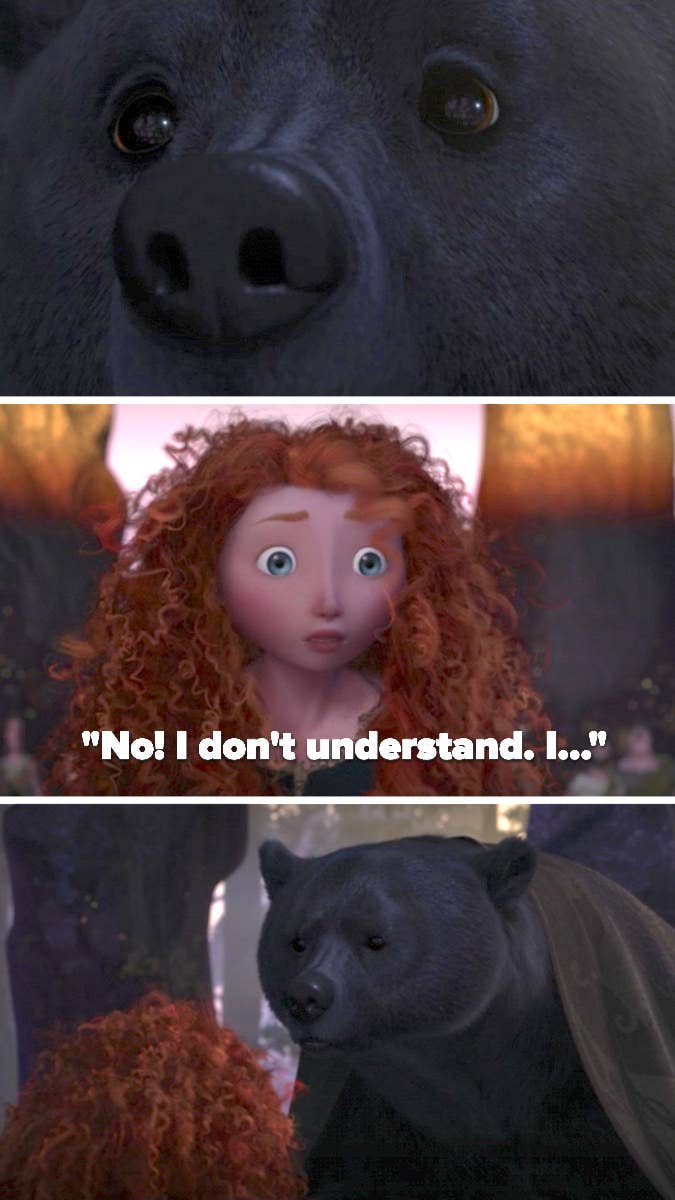 3.
In Onward when Ian gave up his chance to see his dad so Barley could, then had to watch the reunion through a crack in the rocks: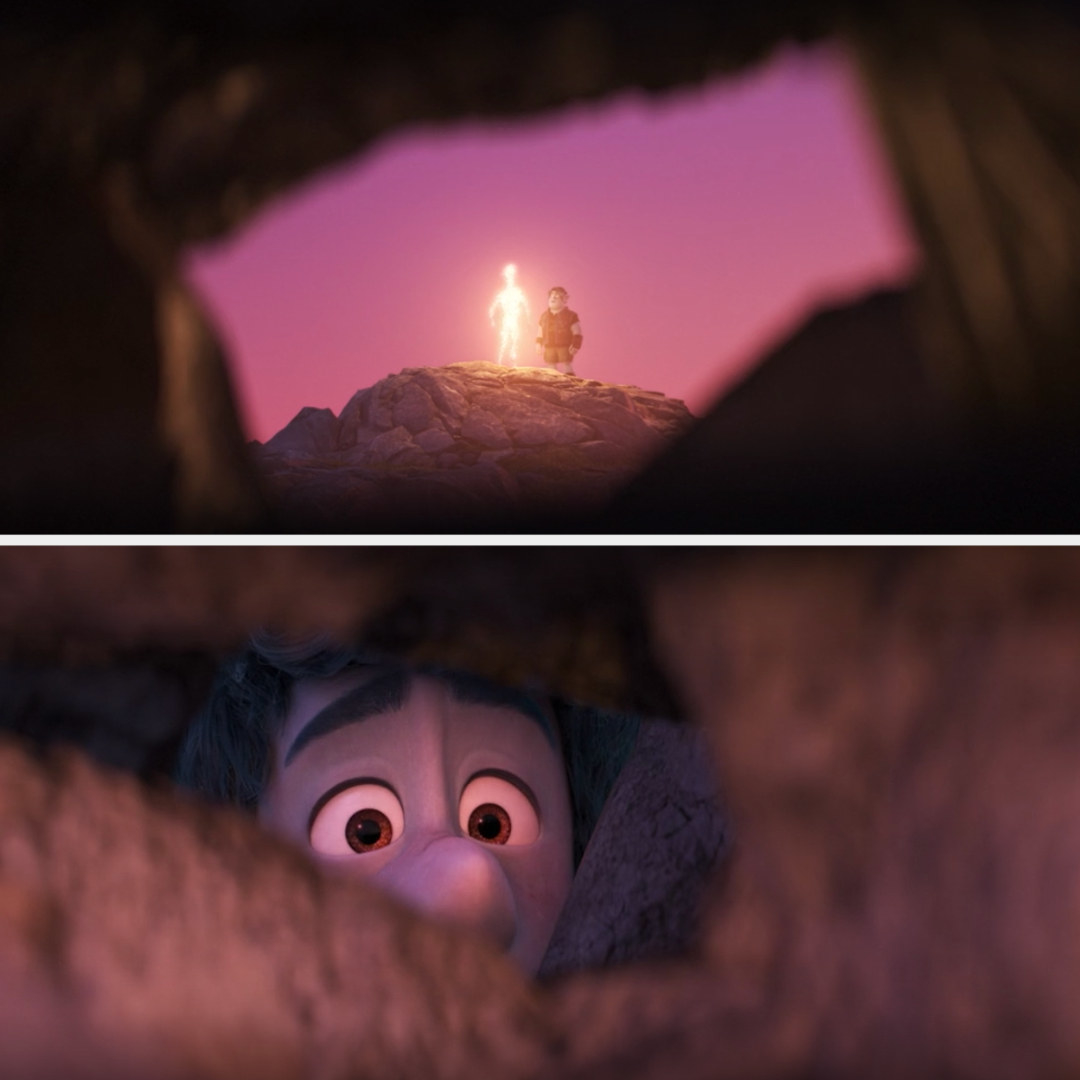 4.
In Lava when the volcano entirely sank and accepted that it would never find love: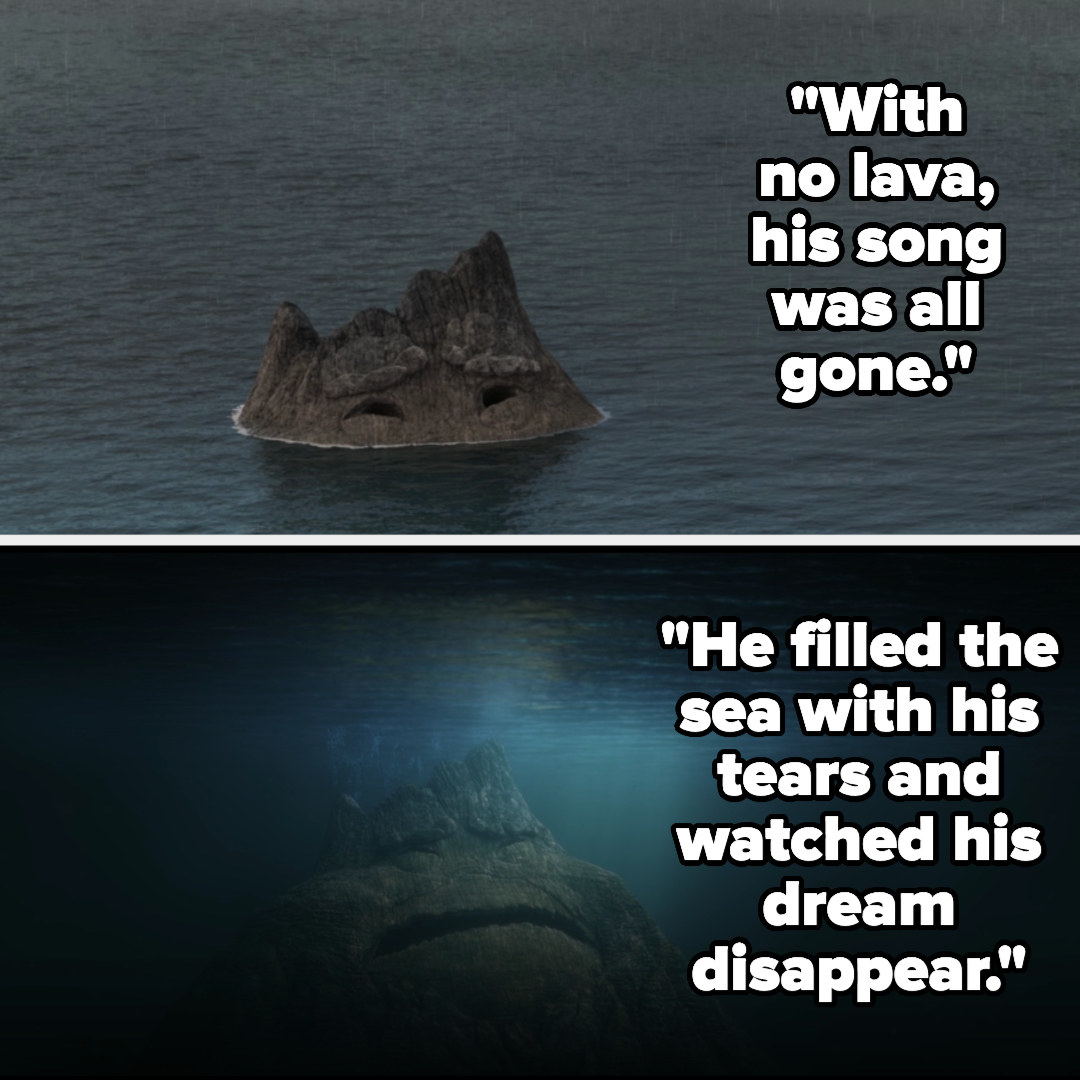 5.
In Kitbull when we saw Kitbull being neglected:
6.
In The Incredibles when Mr. Incredible thought his entire family had died in a plane crash: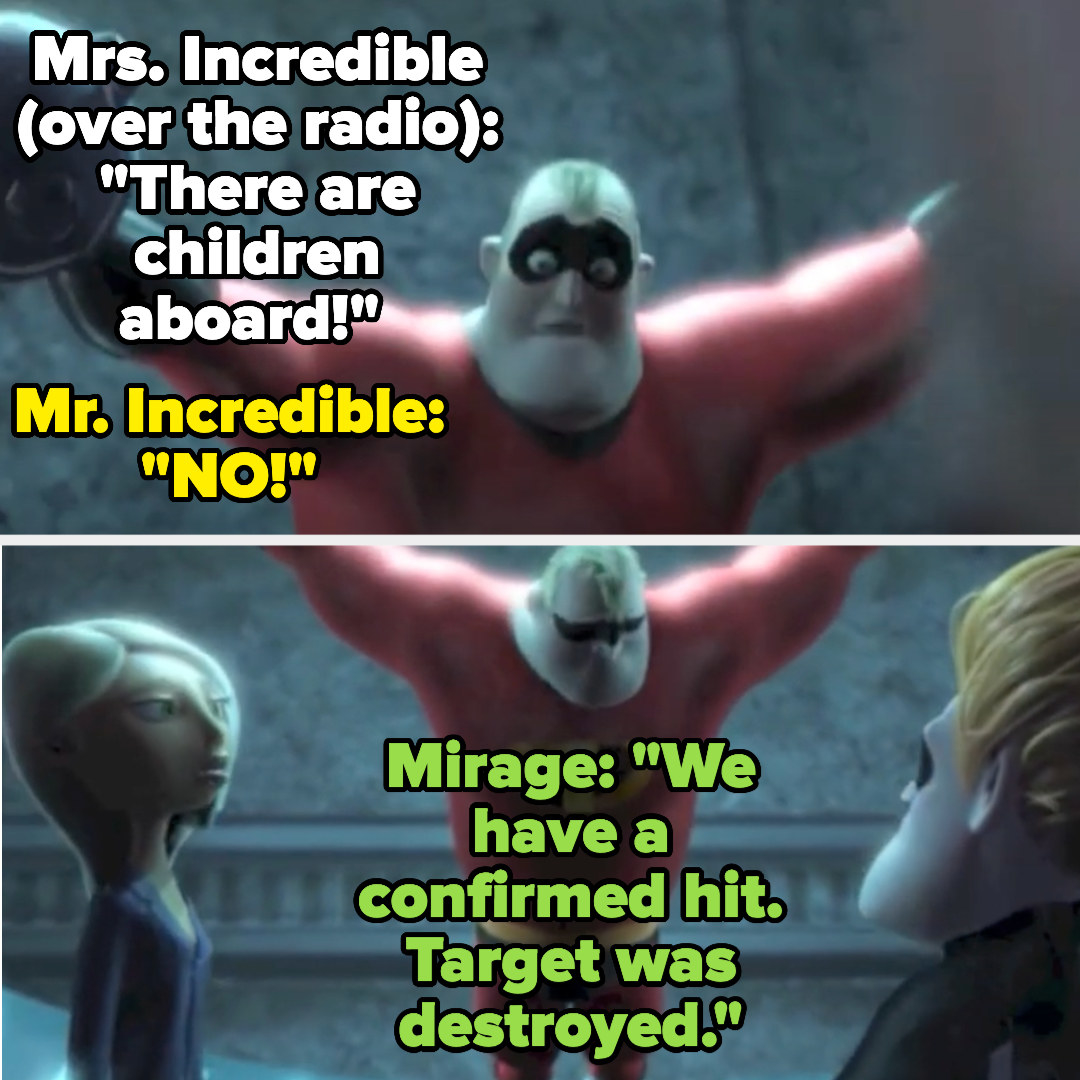 7.
And then immediately after when he threatened to kill Mirage: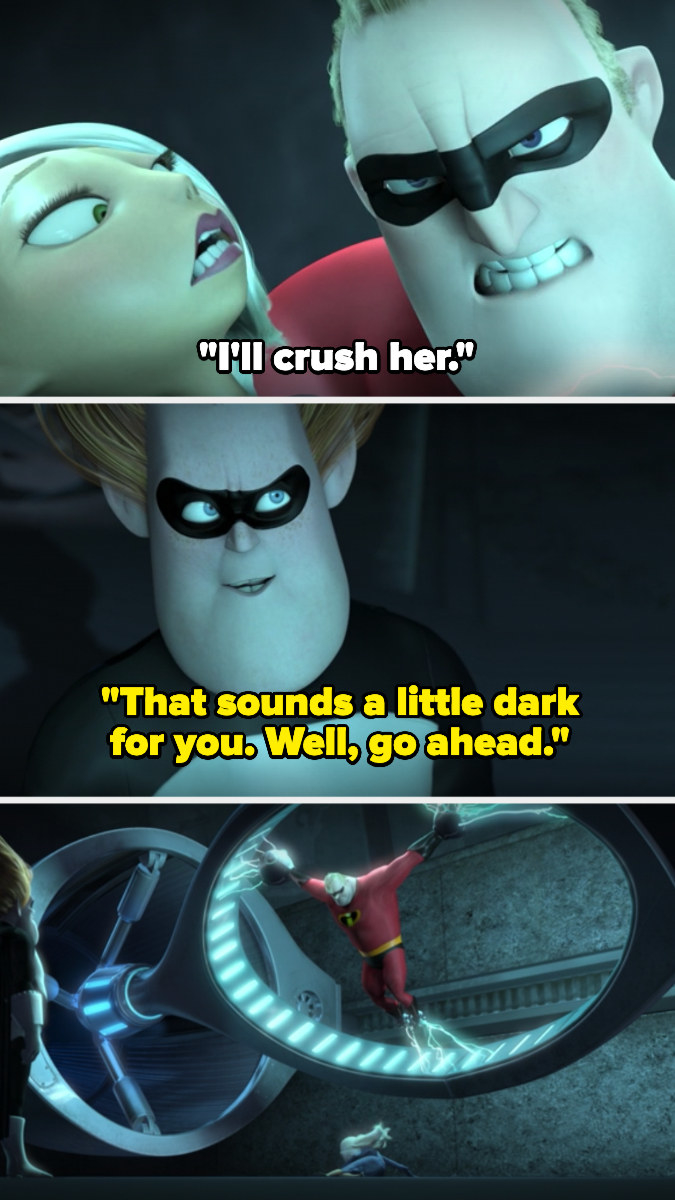 8.
In Soul when 22 became a lost soul and Joe realized the real "spark" was just a willingness to live: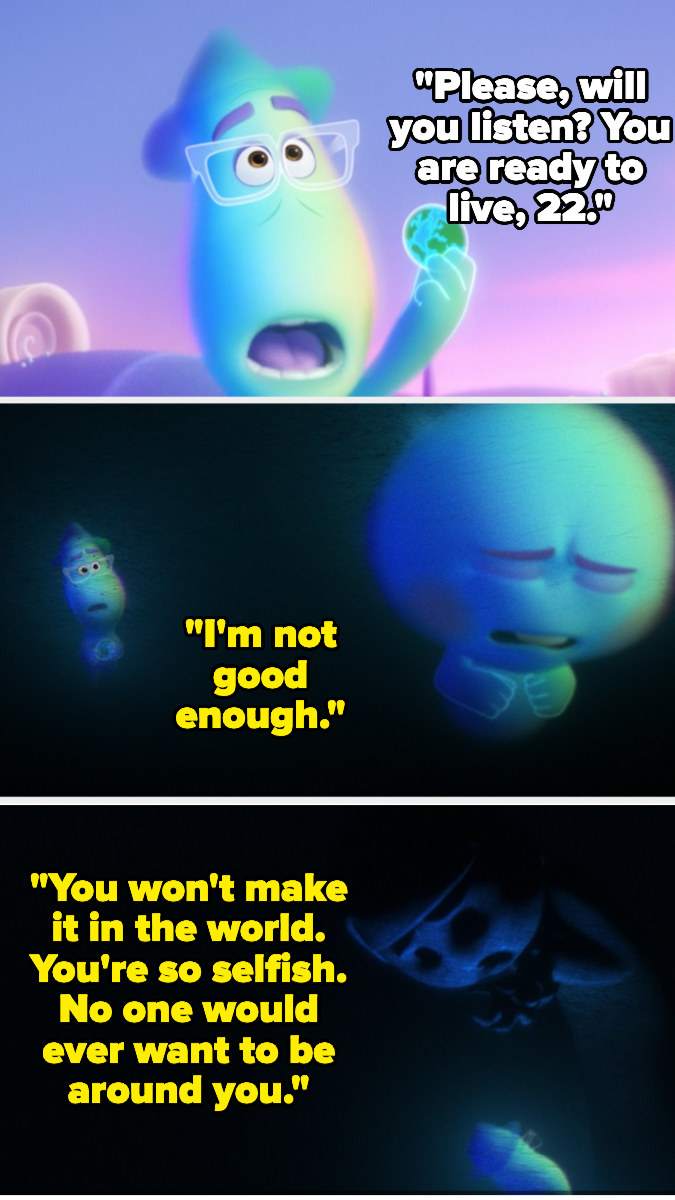 9.
In Ratatouille when Remy's dad took him to look at the dead rats in the poison shop:
11.
In Monsters, Inc. when Sulley thought Boo had died:
13.
In The Incredibles when Syndrome died by being sucked into a jet turbine:
14.
In Coco when Miguel realized Ernesto had stolen Héctor's songs and murdered him: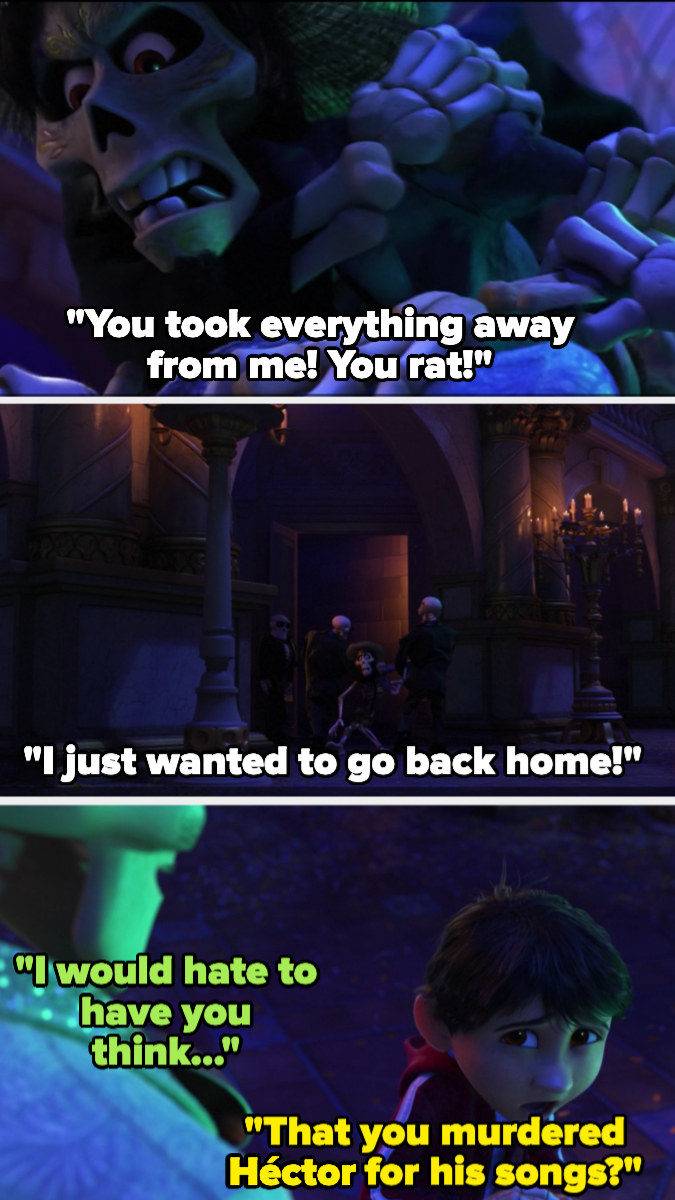 15.
In A Bug's Life when Hopper almost crushed Flick's head in front of all the ants: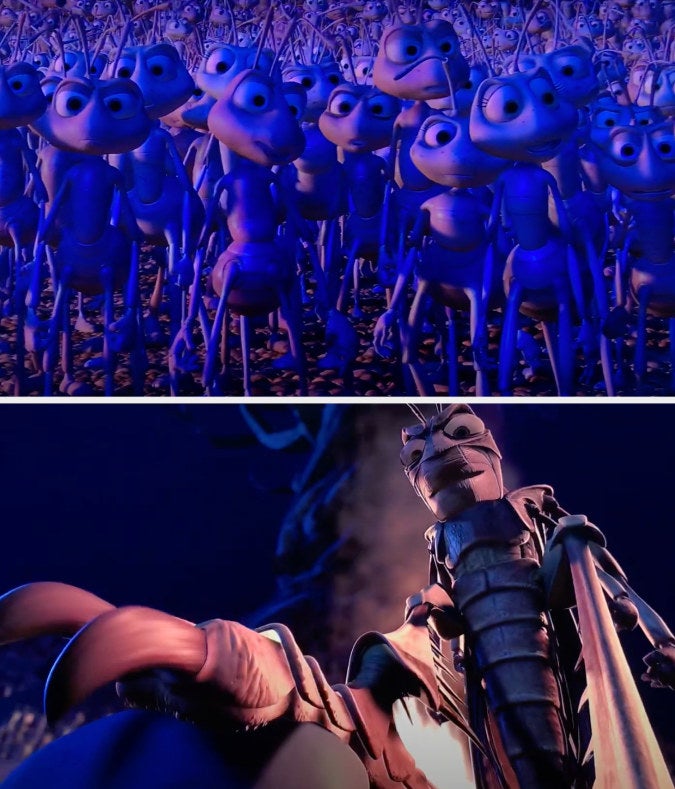 16.
In Coco when Ernesto was trapped underneath the bell: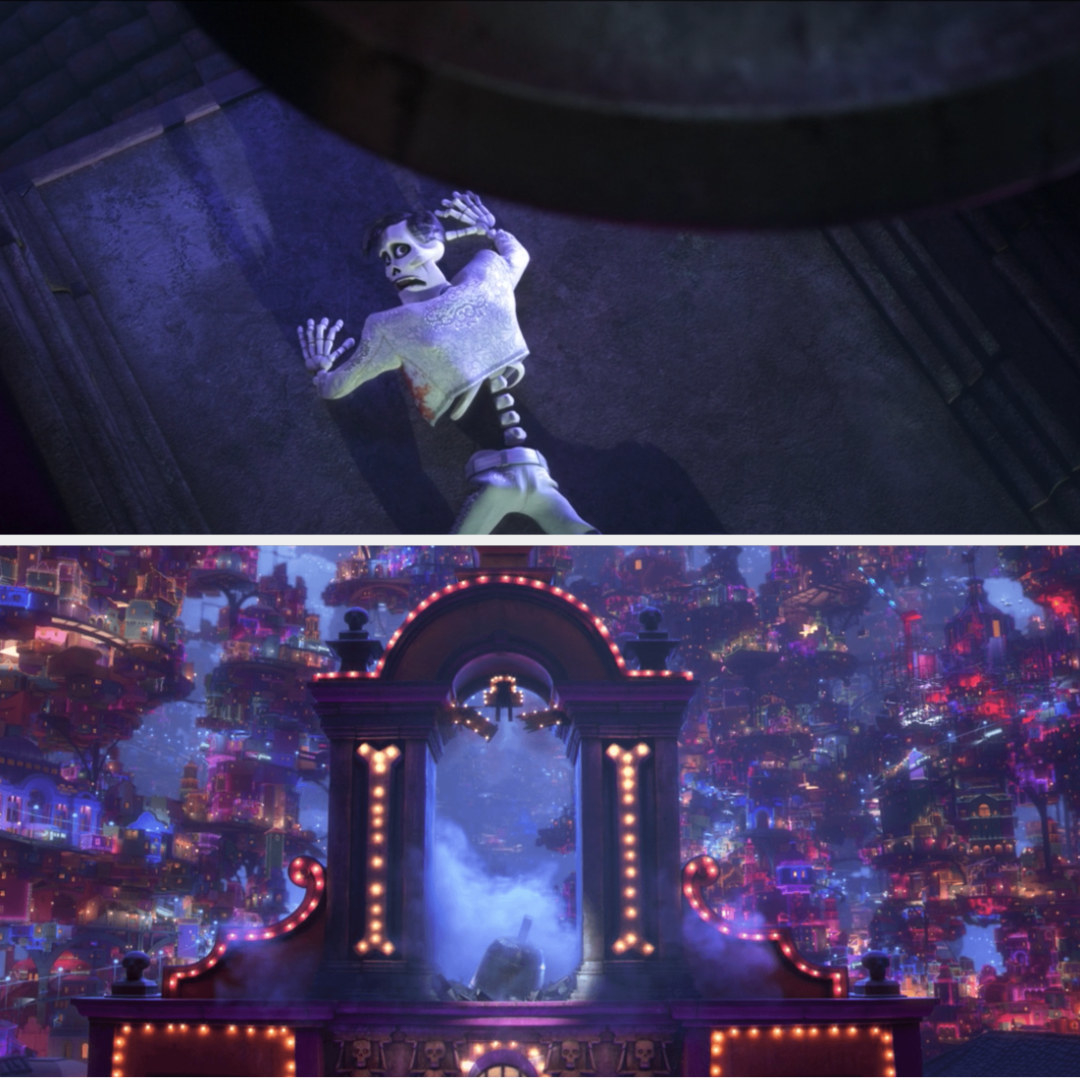 17.
In The Incredibles when Helen thought Bob was cheating on her: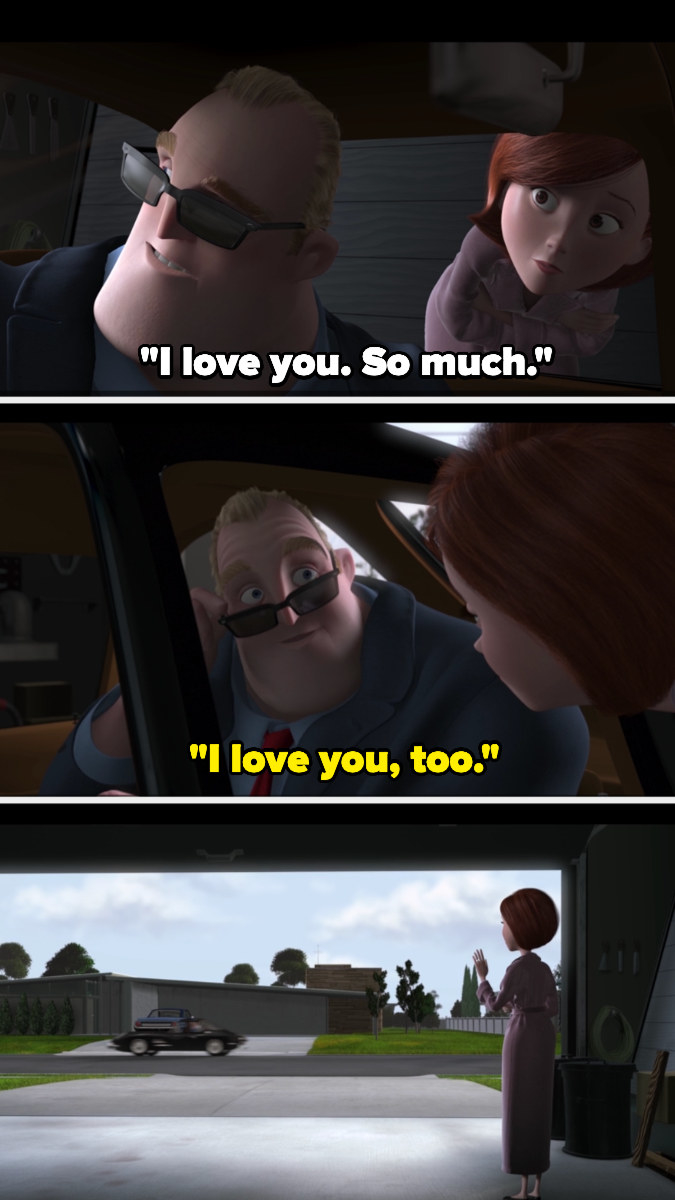 18.
In Monsters, Inc. when the scream extractor was almost used on Boo: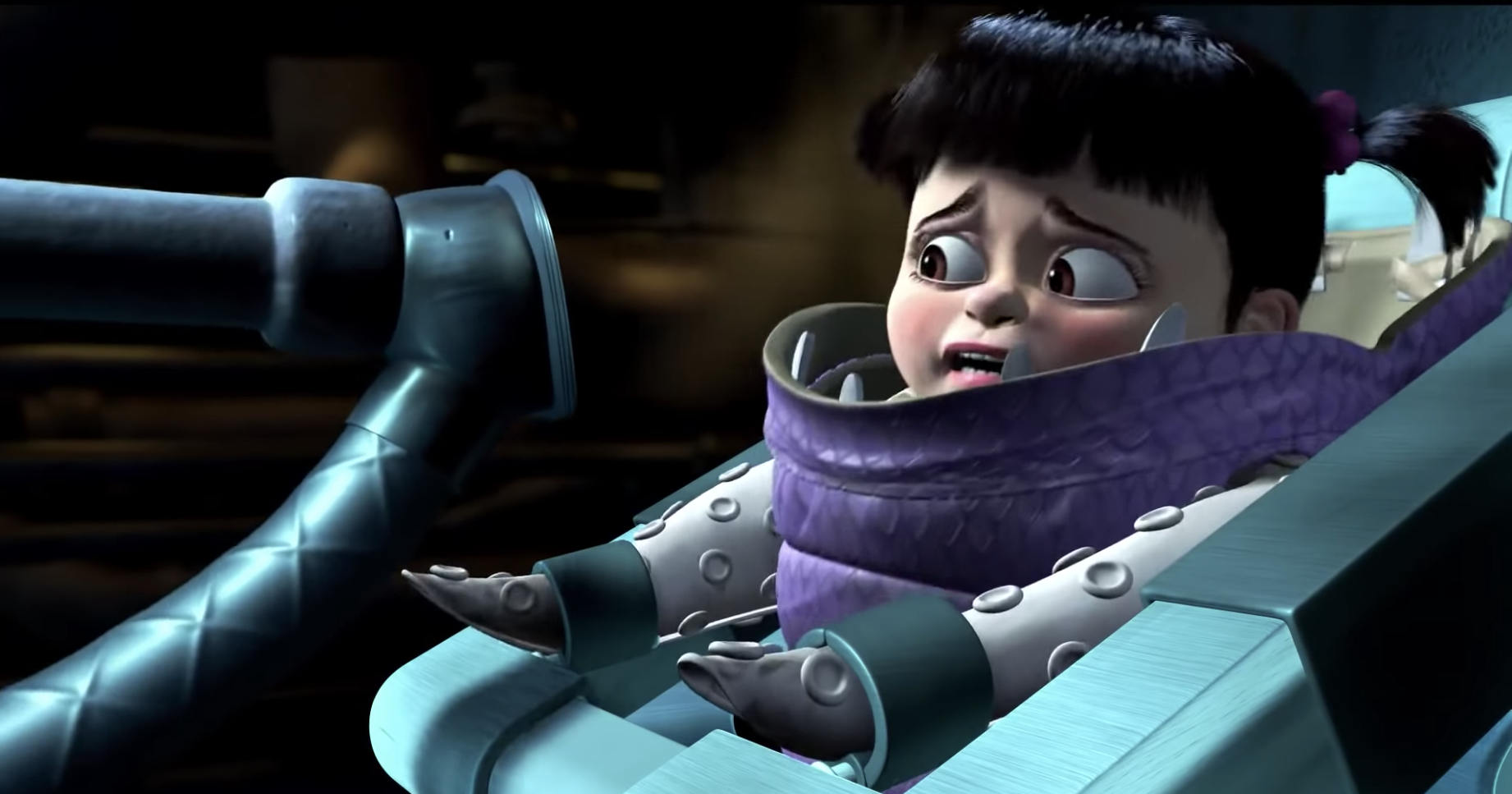 19.
In Toy Story when Woody saw all the disfigured toys: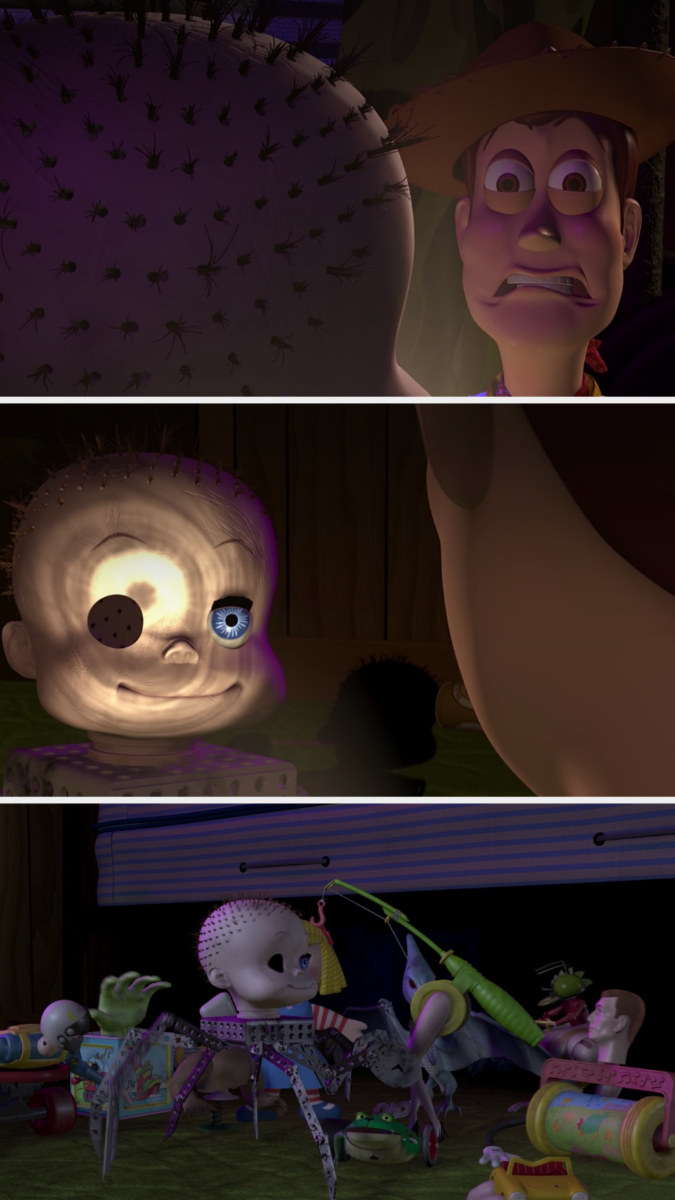 20.
In Finding Nemo when Marlin lost his wife and almost all of his kids in the opening scene: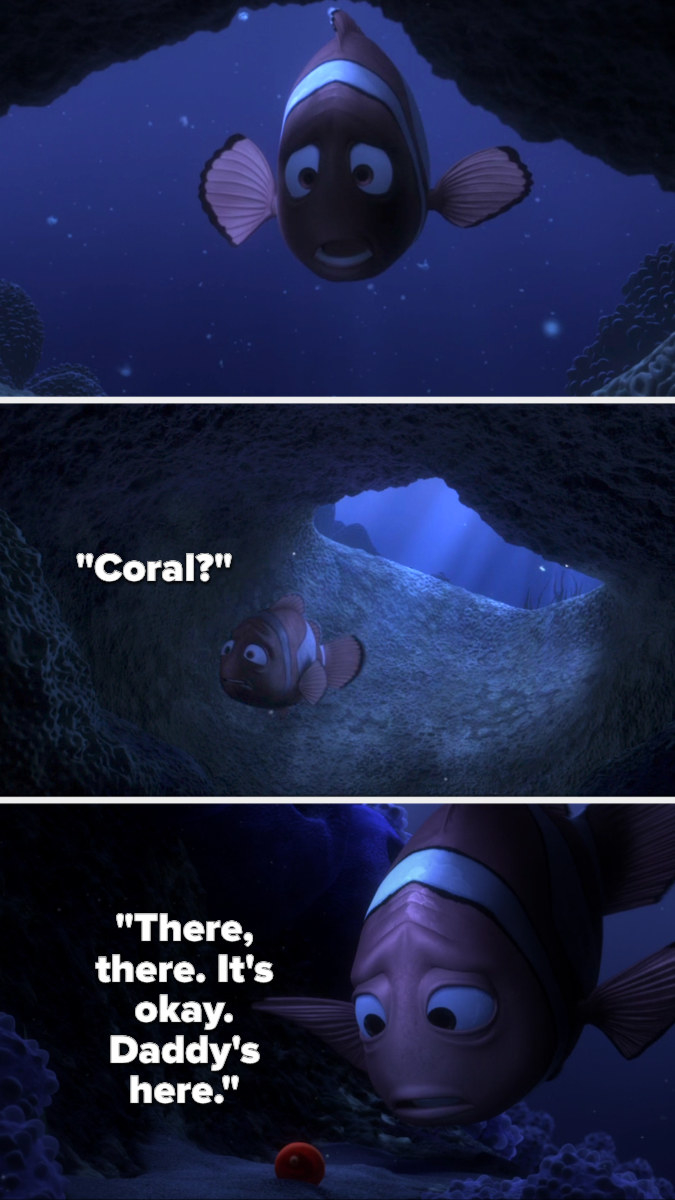 22.
In Float when the father screamed at his son, asking why he couldn't be normal: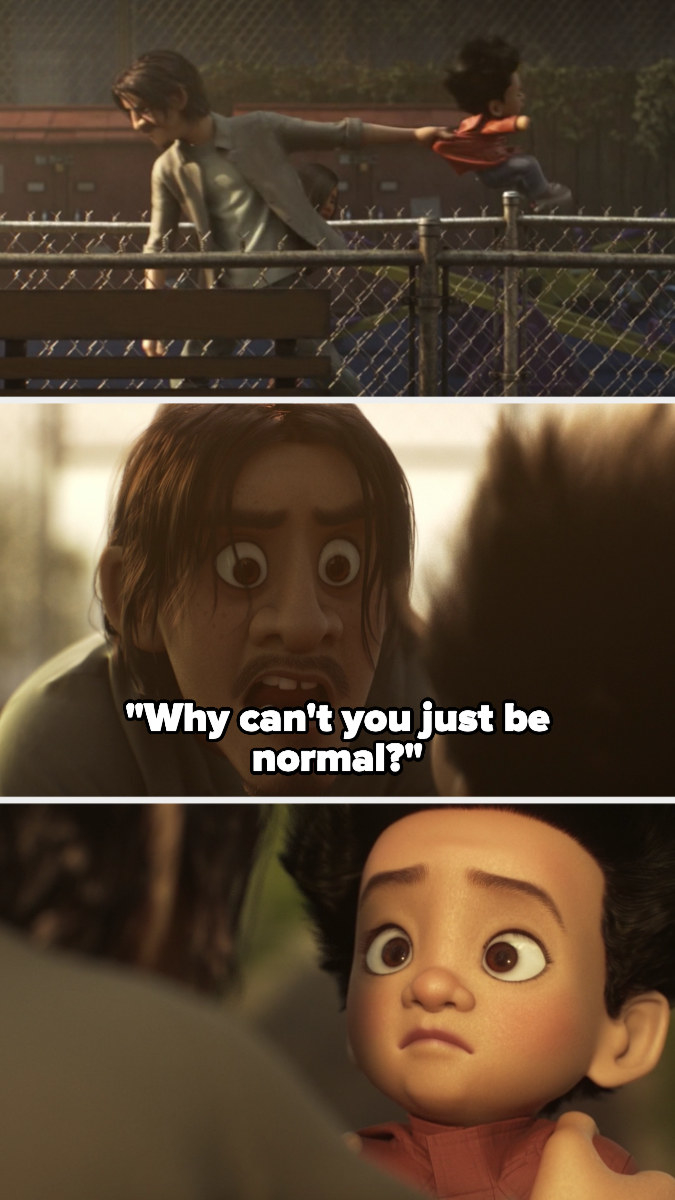 23.
In Inside Out when Riley dealt with depression: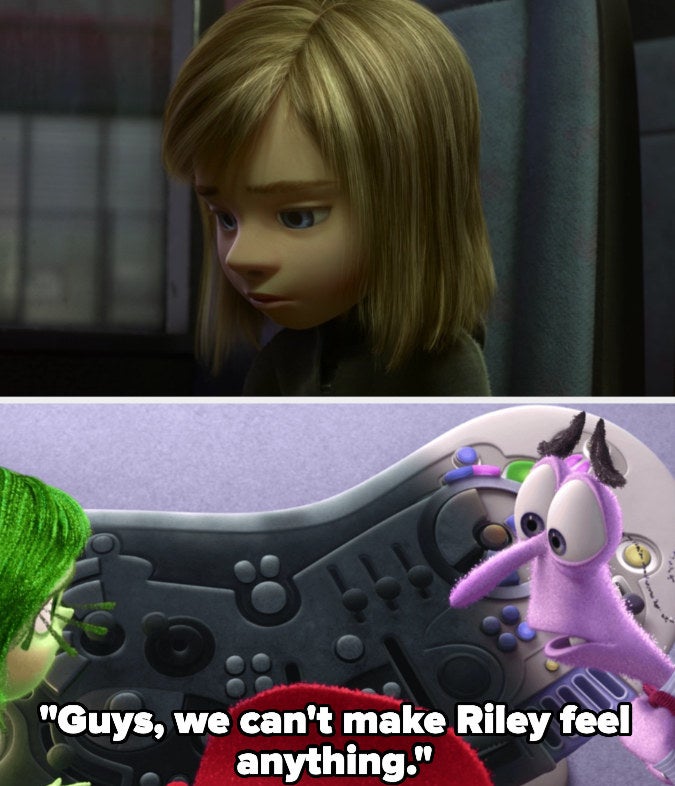 24.
In Ratatouille when the old woman tried to kill Remy and his family, and Remy almost got left behind and shot: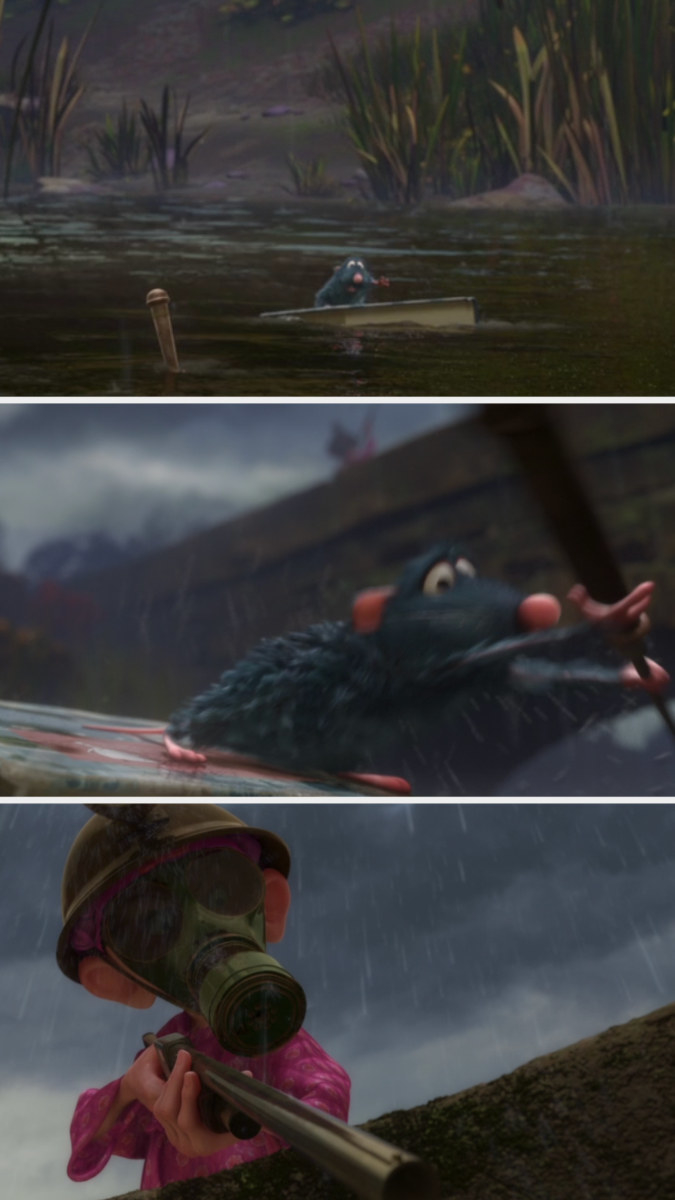 25.
In Up when Ellie and Carl decorated the nursery and then Ellie had a miscarriage: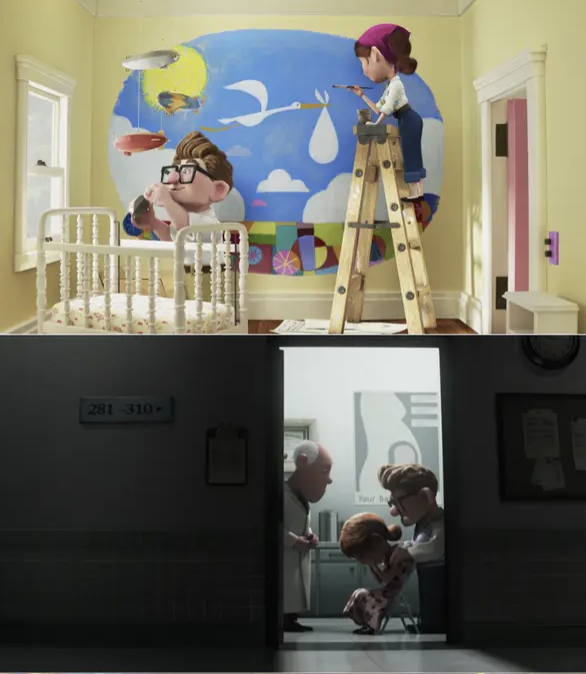 27.
In Inside Out when Bing Bong was forgotten:
28.
And finally...the Pixar intro with the lamp:
Got any more for us? Let us know in the comments below!
Note: Some submissions have been edited for length and/or clarity.