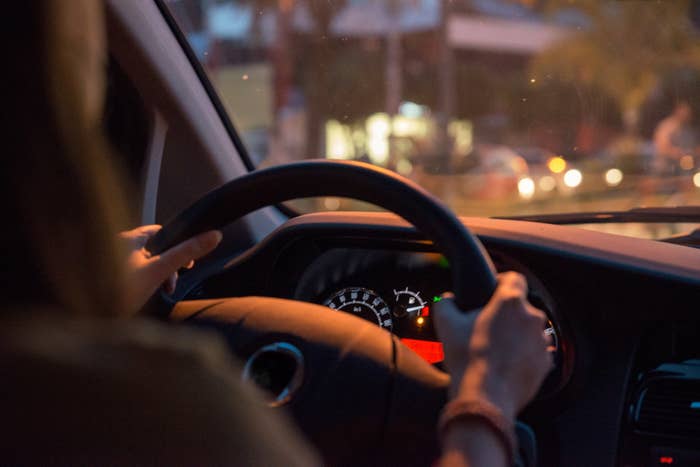 A woman in regional NSW has been turned away from her closest hospital and forced to drive six hours to another hospital for a minor operation after a failed medical abortion.
Sophie — a pseudonym to protect her privacy — found out she was pregnant in January and called telehealth service The Tabbot Foundation, which delivers medical abortion drugs RU486 in states where it is legal to take the pills outside a registered medical facility.
"They were great and I knew they were supportive and made it easy," the 25-year-old told BuzzFeed News.
"You speak to doctors and nurses beforehand to make sure it is what you want and that you're not getting forced into it and you know the risks and everything.
"You get a blood test and ultrasound beforehand to confirm you are pregnant and how far along you are."
Sophie was at almost eight weeks gestation when she took the first pill Mifepristone. The second medication, Misoprostol, is taken 36 to 48 hours later and causes the uterus to squeeze down and expel its contents.
"I talked to the nurse afterwards and everything had gone to plan and there was the right amount of bleeding and I assumed it was done but you have a blood test seven days afterwards to check your levels and I had an ultrasound and that is when we found I was still pregnant," Sophie said.
"It was such a hard decision to begin with and I'd actually been struggling with depression. It was just a kick in the guts to find out it didn't work."
At this stage the Tabbot Foundation's medical director Paul Hyland stepped in and called hospitals to see where Sophie could be booked in for a dilation and curettage (D&C) to remove the pregnancy.
A D&C is an operation which scrapes away the womb lining. It is done after an incomplete miscarriage, to remove polyps, or during a surgical abortion.
"It is a very uncommon situation to have a continuing pregnancy after a medical abortion," Hyland told BuzzFeed News, referring to a study published in the Australian and New Zealand Journal of Obstetrics and Gynaecology which found 96% of patients using his service had a complete abortion without surgical intervention.
"When it does happen, we need to rely on the public service, but this is not about abortion, it is a management of a complication of a termination of pregnancy.
"This is why the Royal Australian and New Zealand College of Obstetricians and Gynaecologists guidelines say that a failure means the patient should be offered the completion of her procedure by surgical means."
Sophie lives two hours from Tamworth hospital and three hours from Dubbo hospital.

"Dubbo doesn't have a good service but Tamworth is a larger hospital with doctors competent to do a D&C," Hyland said.
He said he was told by Tamworth hospital that they would not accept Sophie as a patient due to "hospital policy".
"Whose values and morals does this woman have to abide by?" Hyland asked.
"How many other hospitals have these archaic values that determine a patient's management? This...is a D&C which they would do for miscarriages all the time.
"Now she has to go six hours each way and stay overnight."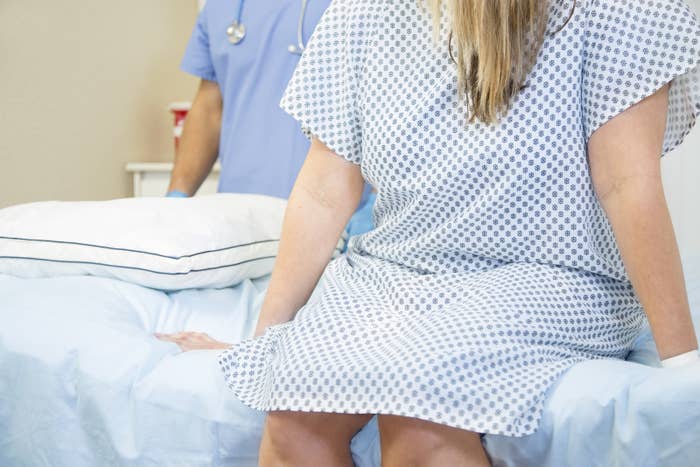 Hyland argued that if Sophie took extra Misoprostol to terminate the pregnancy and it failed, resulting in a continued pregnancy with foetal anomalies, it could lead to a medical negligence case against the hospital that turned her away.

"She could go to court and they'd say to the hospital 'Well the guidelines say this, why didn't you do the D&C?'"
BuzzFeed News has contacted the Hunter New England Local Health District for comment.
Sophie will leave work on Thursday night and drive for six hours to Newcastle to have the procedure at John Hunter Hospital, which has accepted her as a patient.
"I couldn't leave today because I couldn't get time off, but I'll have to take a sick day tomorrow," she said. "I'll have to stay overnight in Newcastle."
A woman and her doctor can be convicted for an unlawful abortion in NSW, but case law has established that abortion is lawful in the state if the doctor has an honest opinion that continuing the pregnancy would be seriously harmful to the health of the woman.
In May 2017, a law that would have removed abortion from the NSW Crimes Act was voted down by the state's parliament, with only 14 MPs voting in favour of it.
More than three in every four people surveyed in a NSW poll had no idea abortion was a criminal offence in their state, and 73% thought the procedure should be decriminalised, according to data released to the public last year.
Sophie believes abortion should not sit in her states's criminal legislation.

"I feel like it should be a woman's choice really," she said.
"They shouldn't be treated differently because they've made that choice."
UPDATE:

A spokesperson from the Hunter New England Local Health District, which oversees both John Hunter hospital in Newcastle and Tamworth hospital, responded to BuzzFeed News late on Friday afternoon.
"We assess all women on a case by case basis, offering care at a site deemed to have appropriate multidisciplinary support and follow-up care," the spokesperson said.
"We cannot comment on specific patients for privacy reasons, however I assure you we are doing everything we can to assist her.
"We would never turn any woman away who requires immediate medical care."
Each pregnant woman had her "own individual clinical needs", the spokesperson said, adding that the treating clinician would decide, in consultation with the woman, on the "most appropriate course of action".
"This includes deciding whether the services at the facility are able to provide the appropriate level of clinical care or if the woman needs to be referred to another facility," the spokesperson said.
"Urgent dilation and curettages (D&C) is a surgical procedure performed routinely at many of the hospitals across the district, for women suffering an early pregnancy miscarriage.
"Some D&Cs require a multidisciplinary approach involving doctors, nurses, social workers and psychologists."
As a result, the spokesperson said, some women will be required to travel to access these services.
The district did not respond to questions about whether guidelines for D&Cs differed for patients who had miscarried and patients experiencing complications, including a continuing pregnancy, after having a medical abortion.