Anti-Abortion Campaigners Are Calling Queenslanders To Say "Babies Will Die" If They Vote A Certain Way
"If Labor is re-elected more and more babies will never be born," the recorded calls claim.
Queenslander Chris Wright's landline is private but this week she answered the phone to a pre-recorded message.
The voice urged her to put the Labor government last at the state's upcoming election or else "more and more babies will never be born".
"It was just despicable and I'm so annoyed," the 57-year-old told BuzzFeed News.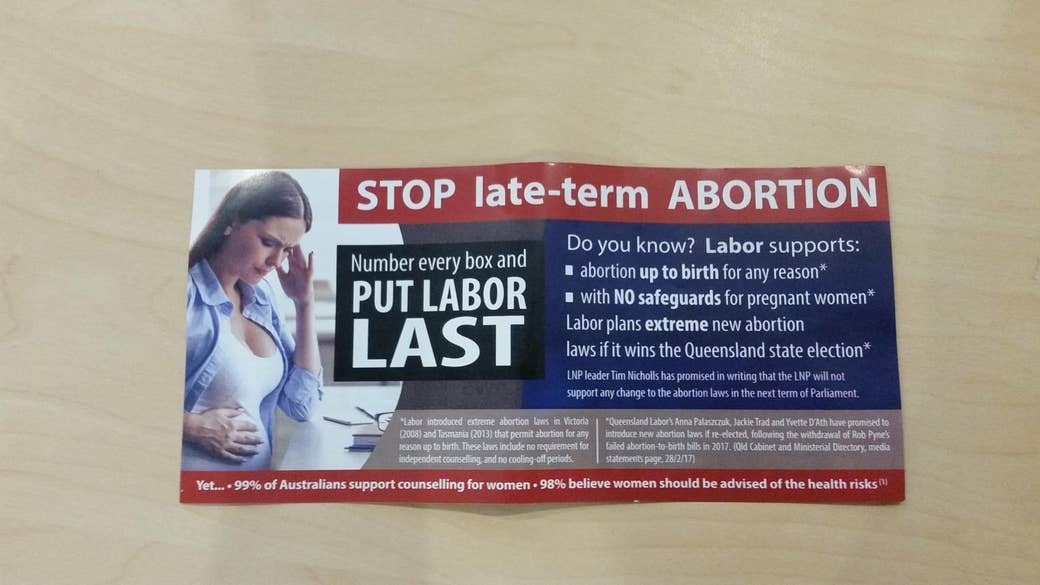 Anti-abortion lobby group Cherish Life has been targeting voters with unsolicited phone calls, letterbox drops and emails which claim this election is the "most important" ever because a re-elected Labor government would allow "extreme Victorian-style abortion laws up to birth with no restrictions and no protections for mother or child."
A recorded message that went out to voters in Queensland attorney general Yvette D'ath's seat of Redcliffe went like this:


"Hi, I want to take a few seconds to ask for your vote, not for any candidate or party but for the thousands of Queensland babies not yet born.

Our local member Yvette D'Ath is the most pro-abortion Attorney General in Queensland history.

If she is re-elected as part of a majority Labor government, she'll be pushing to decriminalise abortion and legalise it up to the point of birth

If Labor is re-elected more and more babies will never be born.

More families will be needlessly ripped apart.

If you value human life, please put Labor last when you vote on November 25."
Wright lives in Deception Bay, in the newly created seat of Bancroft where Labor candidate and the member for the seat of Murrumba Chris Whiting is currently in a battle against the LNP candidate Kara Thomas, an anti-abortion lobbyist.

"This issue does not affect me as I'm not a child-bearing woman but it is so offensive because there are many reasons why a woman might choose to terminate a pregnancy and it is not up to the 'holier than thou' people who have no idea about the circumstances to decide," Wright said.

"I am lucky enough to know that my local member [Chris Whiting] stands for legislative change [to decriminalise abortion] and I certainly support that personally."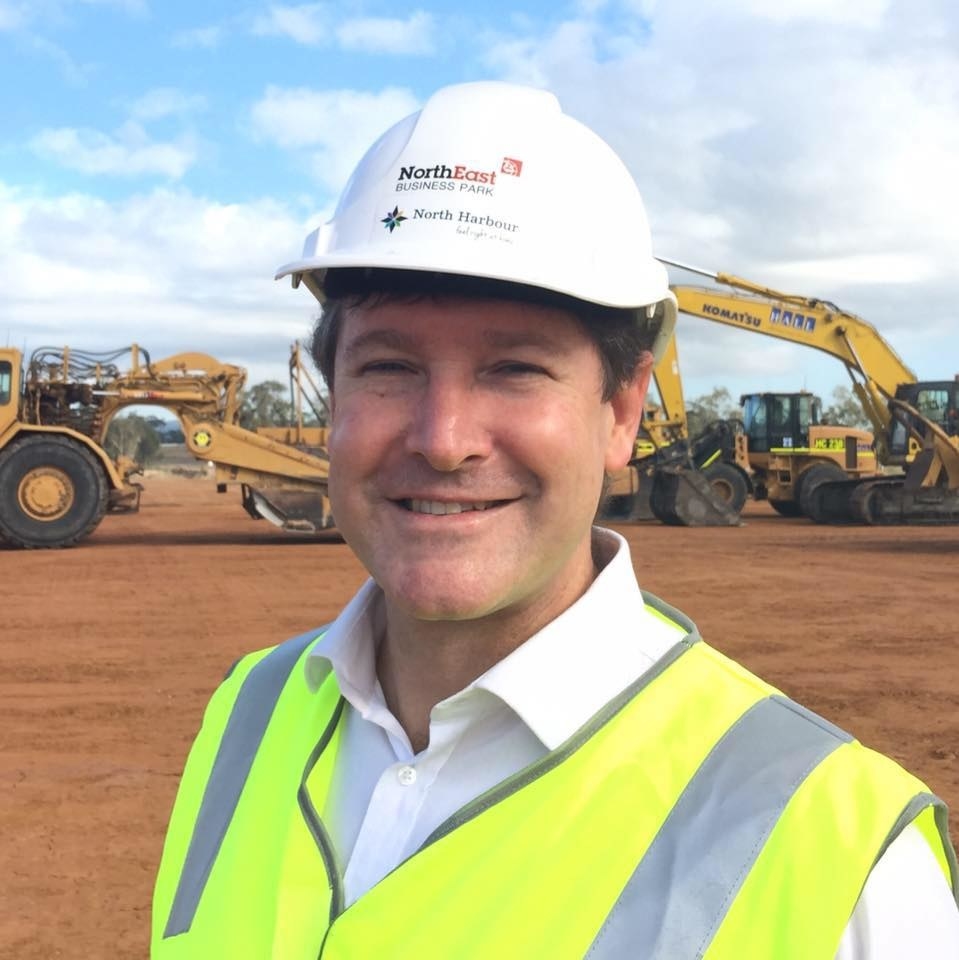 Abortion is a crime in Queensland and is currently only lawful to "prevent serious danger to the woman's physical or mental health". But Whiting is one of more than 100 candidates who has signed a pro-choice candidate pledge from independent lobby group Fair Agenda, which is backed by The Human Rights Law Centre, Women's Legal Service Queensland, White Ribbon and the Queensland Council of Unions.
In February independent Cairns MP Rob Pyne withdrew bills to decriminalise abortion in Queensland a day before they were due to be debated in parliament, after Liberal National Party opposition leader Tim Nicholls vowed that "every single member" of his party would vote down the legislation.

The legislation would have failed, as Labor MPs had been given a conscience vote on the issue, and other independents had indicated their opposition to abortion.

The bills have been referred to the Queensland Law Reform Commission — which is expected to report early next year — and the Labor government has vowed to "modernise" the state's abortion laws if re-elected.
The candidates who took the pro-choice pledge committed, if elected, to "vote to remove abortion from the criminal code, and support laws to ensure all Queenslanders can safely and legally access full reproductive healthcare, without being harassed or intimidated."
Whiting is running against LNP candidate Kara Thomas who – until May this year, according to her LinkedIn profile – was also the director of research, policy and advocacy at Cherish Life Queensland.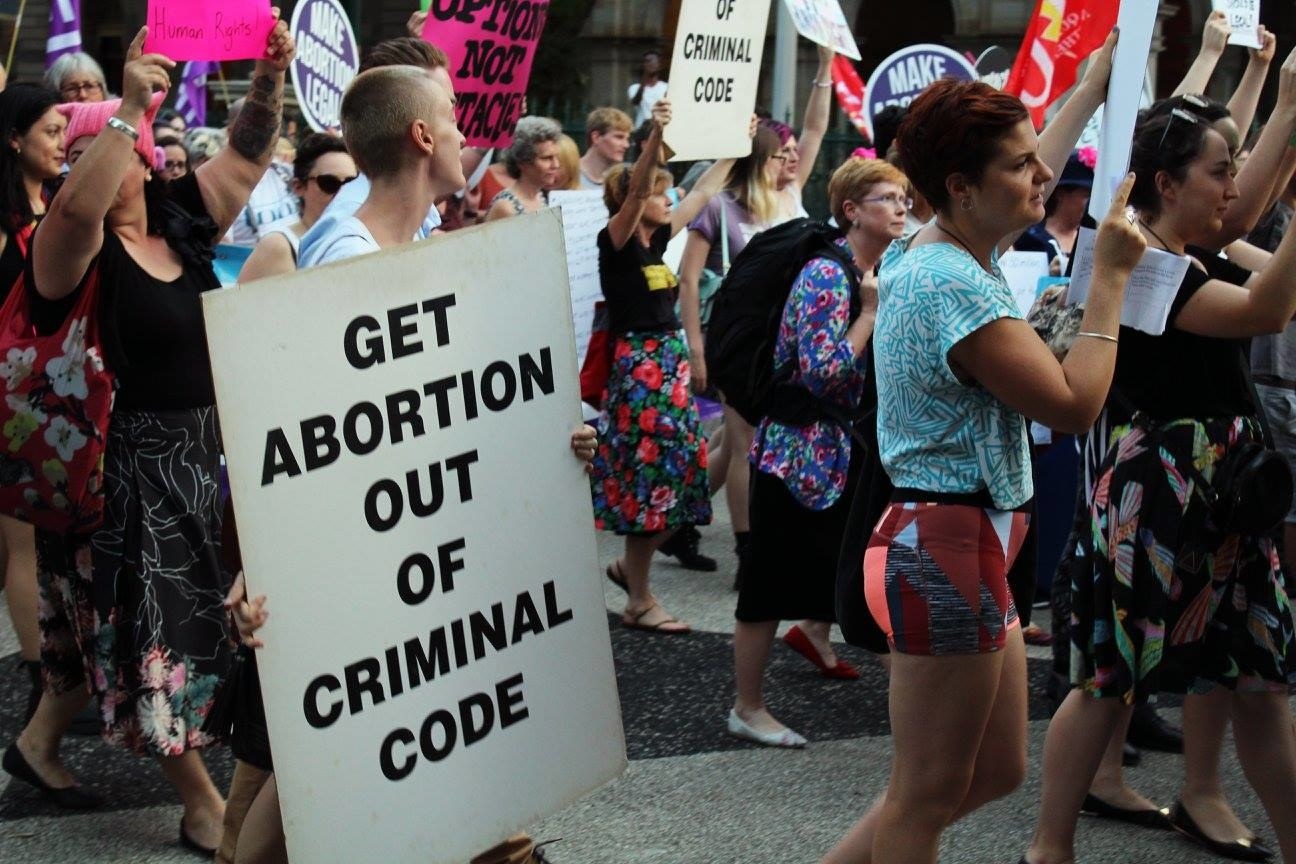 BuzzFeed News understands Thomas is still involved with the organisation.
Cherish Life was responsible for a raft of misleading radio, newspaper and Facebook advertisements in the lead up to the scheduled vote on Pyne's abortion law reform bills earlier this year which made similar claims to their current campaign.
Thomas gave evidence for Cherish Life in an inquiry into Pyne's second bill last year, during which she argued the section (s225) of Queensland's criminal code which criminalises women should remain in the law.
She argued against abortion in all scenarios, including following a rape.
"Even in cases of rape and incest, does the child pay the death penalty for the actions of the perpetrator, and is a second act on the woman going to make it better?" Thomas asked the inquiry.
Thomas refused an interview with BuzzFeed News but has previously referred to abortion as "state-sanctioned coercion" and spruiked the anti-abortion documentary Hush, which showed a purported link between abortion and an increased chance of developing breast cancer. This purported link has been widely and repeatedly rejected by Australia's medical organisations.

BuzzFeed News contacted Cherish Life for comment but the organisation "regrettably" declined the request.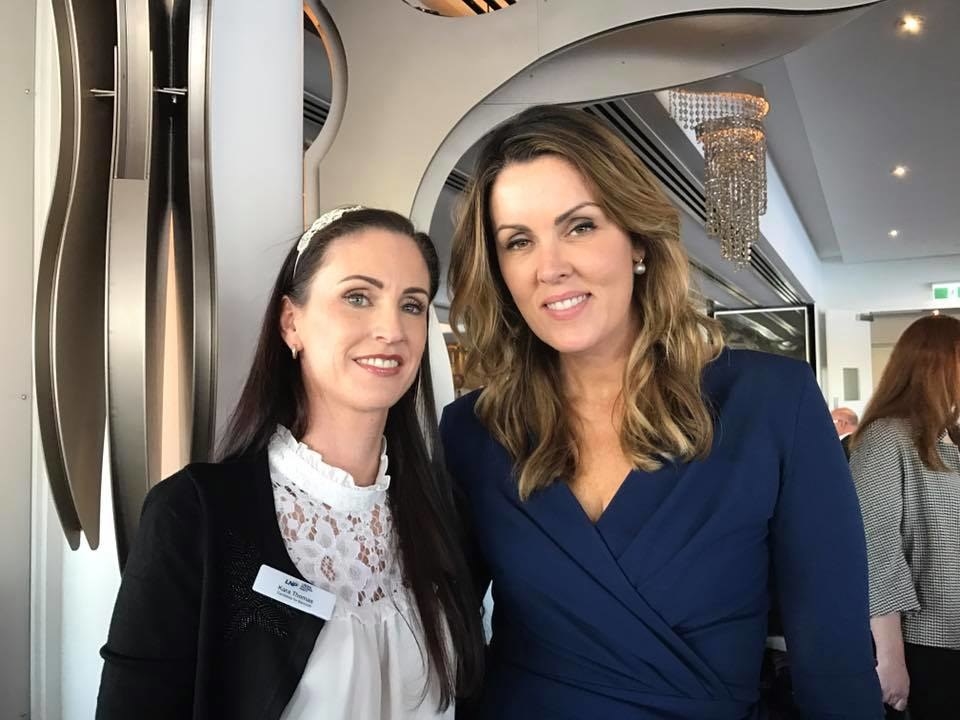 Not-for-profit sexual and reproductive health provider Marie Stopes Australia chief executive Michelle Thompson said Cherish Life's campaign was "propaganda that has no medical basis".
"To say women will be aborting up to birth is offensive to women, lacks any understanding of the law or the reality of abortion procedures and processes," Thompson told BuzzFeed News.
"This is scaremongering and emotional manipulation at its worst that the anti-choice movement has tried to dress up as concern for women."
"Frankly, the information being spread by this organisation is misleading and designed to vilify and shame women," Labor government spokesperson said.
"These are sensitive, difficult decisions that women are making.
"We have made it clear that, if we are re-elected, we will bring forward a bill to modernise Queensland's abortion laws which will be based on the recommendations of the Law Reform Commission."
The advertisements and emails inaccurately claim that Victoria's "extreme" abortion laws allow for terminations "up to birth" with "no restrictions and no protections for mother or child".
Victoria's laws allow for women to choose to have an abortion up to 24 weeks gestation provided by a registered medical practitioner. After 24 weeks at least two doctors, who consider physical, social, and mental health circumstances, must agree that the abortion is appropriate. It is for situations in which there is a foetal abnormality and takes place only in a hospital setting.
While counselling is not compulsory, patients have access to pre and post counselling should they choose.
Cairns obstetrician and gynaecologist professor Caroline de Costa said all women in Queensland had access to counselling but the "vast majority" of women didn't want it as most terminations happen before 12 weeks gestation.
"Around 60% of terminatinos are before 10 weeks and the woman has made up her own mind and she is quite sure of what she wants," de Costa told BuzzFeed News.
She criticised Cherish Life for using a picture of heavily pregnant woman in their campaign.
"Whatever that woman is thinking about, it is not terminating a pregnancy," she said.
"They should have more respect for the intelligence of women."
De Costa said abortions "up to birth" was a "meaningless term with no evidence in medical practice".

"An abortion at nine months is a birth," de Costa said.
"There are some very rare circumstances around mid-pregnancy, at around 26 or 28 weeks where there is a severe foetal abnormality where if the pregnancy continues to term the child would either die after birth or would be very severely disabled and incapacitated.
"There is only one hospital in Queensland where a woman could have this and they are very well looked after and counselled throughout this whole process with lots of checks and balances with obstetricians, social workers, clergy if needed."

"[Cherish Life] is implying babies are killed just before a woman goes into labour... no woman is going to be asking for such a thing and no doctor is going to perform such a thing."
A later term abortion is one performed at or after 24 weeks gestation.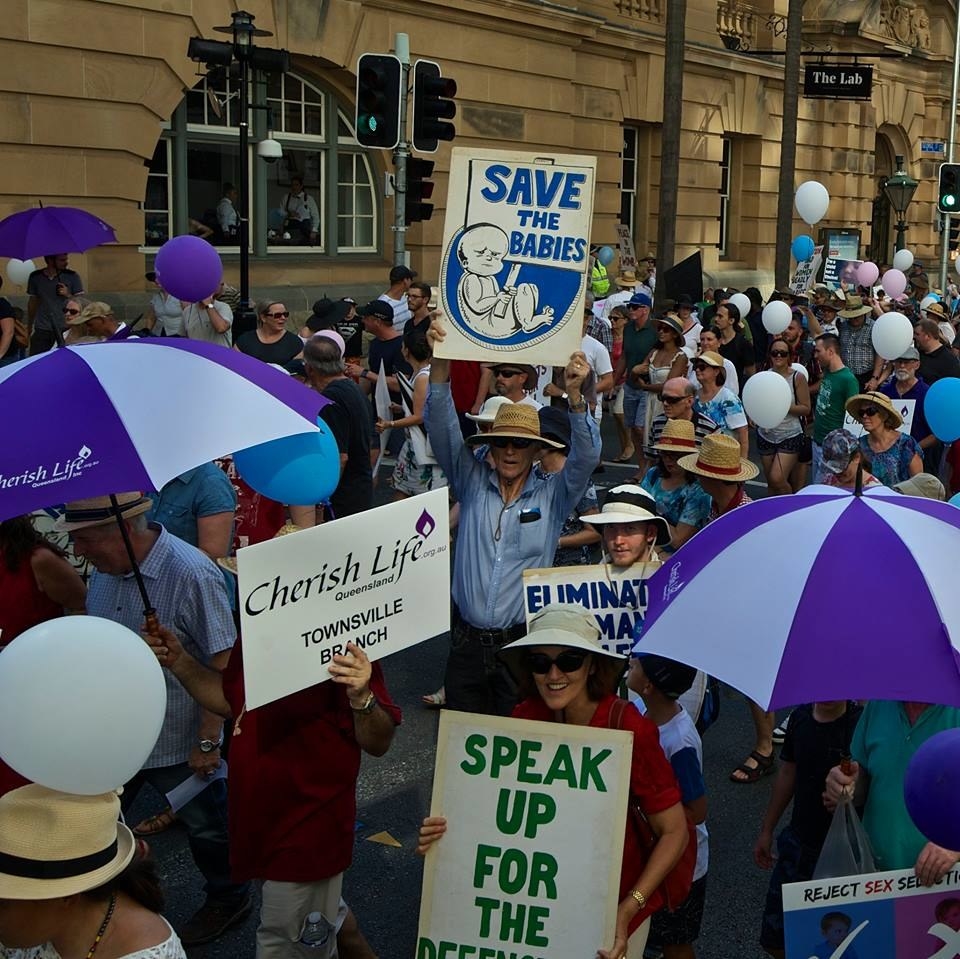 It's difficult to get up to date statistics on abortion in Australia, but according to the most recent figures from the Australian Institute of Health and Welfare, just 0.7% of abortions were carried out at or after 20 weeks. Most (94.6%) of abortions in Australia take place before 13 weeks of gestation.
"If there is a termination happening after 24 weeks it is going to be a situation of significant disability, most likely resulting in no quality of life, or a short life [for the baby] – usually brain problems or heart problems that are deemed irreparable," Queensland obstetrician and maternal-foetal medicine specialist Dr Carol Portmann told BuzzFeed News.
She said later term abortions were rare and only occurred because of a devastating foetal diagnosis, maternal health complications or difficulty in accessing an abortion provider.
This is what it is actually like to have a later term abortion.
This is how abortion law differs between states and territories in Australia.

Women experiencing unplanned pregnancies across the Sunshine State have been turned away from hospitals and obstructed by their GPs; had to buy plane tickets to procure an abortion; and experienced harassment outside clinics, as there is no law stopping protestors from gathering.

Essential research polling showed in February 76% of Queenslanders believed the state's abortion laws should be changed.

Most voters polled were less likely to vote for candidates who wanted to keep treating abortion as a crime.
"The LNP has no plans to change or review the laws relating to abortion," an LNP spokesperson told BuzzFeed News.