This Is What It Is Like To Have An Abortion At 22 Weeks For A Wanted Pregnancy
"I feel like we cried for an eternity in that room."
Zena Mason gave birth to a healthy baby boy called Anakin last month.
Throughout her pregnancy Zena was gripped by an anxiety that only receded in January when he was born.

A year earlier the 29-year-old Brisbane mother had terminated a wanted pregnancy at 22 weeks gestation.

"Once Anakin arrived my heart healed a little bit, but up until that point I was so stressed out and worried something was going to go wrong again," she told BuzzFeed News.
Zena and her husband did everything they could to prepare for their first pregnancy in 2015.

"We wanted to make it all was perfect, to have the house and the car, go on the holiday first, make sure we had a stable career and savings before we even tried for a family," Zena said.
"He quit smoking and I lost 10 kilos."
When they were called into an appointment after Zena's 20 week ultrasound, the Masons assumed it was to discover whether they were having a boy or a girl.
"We were going to have a gender-reveal party that weekend, and we were going to call our parents and celebrate," she said.
But after they were told they would be having a girl, the doctor delivered some gut-wrenching news.
The foetus had spina bifida – a birth defect where the backbone and membranes don't close completely around the spinal cord – as well as "severe fluid build up on the brain" and Arnold-Chiari malformation (where brain tissue extends into the spinal canal).

"They started saying things like 'she is incompatible with life', that she would have brain damage, that she wouldn't be able to go to the toilet herself, and as far as we could tell that she was going to be like a vegetable," Zena said.
"We were hysterical by that stage."
The doctors left the room and gave the couple time to process the information.
"I feel like we cried for an eternity in that room. They said to us basically 'You can go down the palliative care route, adoption or a termination'."
Zena and her husband left the hospital in separate cars, both dreading the conversation that awaited them at home.
"We talked about whether our marriage would survive, and I felt selfish for wanting to have a baby, but I wasn't really thinking about how that child would live," she said.
Zena oscillated between planning wheelchair access in their house and wondering what kind of life her daughter would have.

"I had been volunteering at a retirement home and I saw young people there with similar issues who were totally under-cared for."
The couple spent a lot of time on Google.
"We went in and saw doctors and asked as many questions as we could about termination and palliative care.

"Eventually we made the decision to terminate."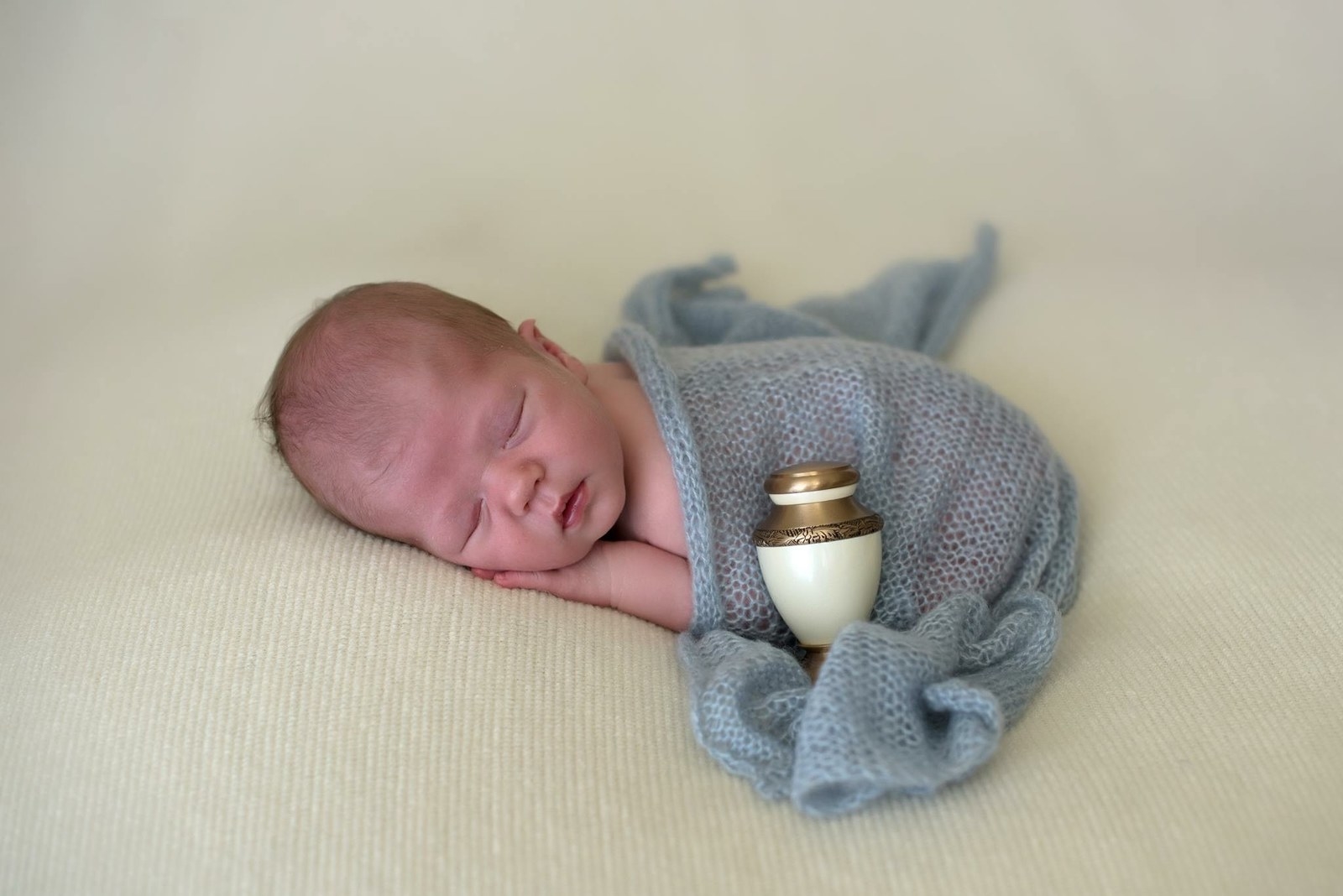 In Queensland, all abortions after 20 weeks of gestation must occur in a hospital. Zena's hospital did not offer the procedure so she found one that did.
A board of doctors then had to approve her decision.

"It felt like I had been given a choice; we made this really hard and horrible decision, and then that was suddenly in doubt while we waited for someone else to decide."
The board approved the termination.
"I went into labour just like anyone else, and my mum, my brothers, my hubby's sister, they all came and held her and we did her hand and footprints.
"Women who have later term abortions don't get the option of a surgical removal. We have to go through a labour and a delivery."
Her name was Chloe.
"We got a birth certificate, we got a death certificate. She is still part of our family. We had a boy and a girl like we wanted."
Zena had no idea until after her procedure that abortion remains in the criminal code in Queensland, and is only lawful to "prevent serious danger to the woman's physical or mental health".
She has since thrown her support behind a push for decriminalisation and contacted her local MP Cameron Dick, who is also Queensland's health minister, to implore him to support legislative change.

Zena was concerned about the misinformation circulating – and recited by some of the minister's colleagues – about later term abortions and wanted to share her experience.
Soon after Anakin was born Zena emailed Dick's office and was told she would be called back the next day.
"I called six times and eventually went into the office to try and meet with him, because I wanted to share my story, but he wasn't available."
A spokeswoman for Dick told BuzzFeed News: "the minister has been extremely busy however he is happy to meet with her."
The legislation to decriminalise abortion in Queensland was yesterday withdrawn by independent Cairns MP Rob Pyne after the Liberal National Party opposition leader Tim Nicholls announced that "every single member" of his party would vote it down.
The Queensland Labor government has promised, if reelected, to introduce a bill to "modernise Queensland's abortion laws", pending advice from the state's Law Reform Commission.
Zena has watched the debate around decriminalisation play out on her Facebook feed.
"People are posting complete lies and have no idea what they are talking about, but it is not even worth engaging with them," she said.
Despite this, Facebook has also been a safe space where Zena can talk to other women who have been through the same experience.
"Hearing other people's stories makes you realise you're not alone."