Over the last few years, Kylie Jenner has amassed an absolute fortune thanks to her cosmetics company.
But as Kim Kardashian West recently pointed out, Kylie's success was actually founded on her biggest insecurity — her lips.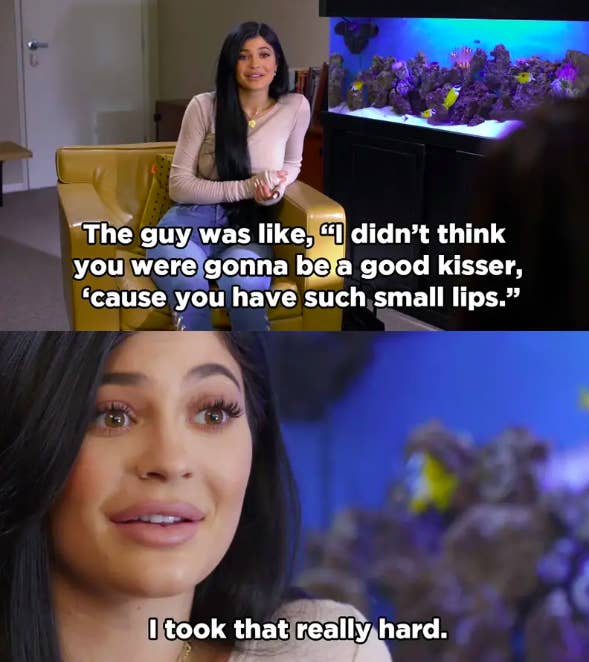 Back in 2014, Kylie's lips became the focus of constant debate with people speculating whether or not she'd had fillers. For over a year, Kylie denied having had surgery and maintained that she'd achieved the look by "overlining" her lips.
However, during an episode of Keeping Up With the Kardashians in 2015, she confirmed that she had indeed had lip fillers. Later that year, she launched her first makeup product — the Lip Kit — which became the foundation of her now billion-dollar Kylie Cosmetics business.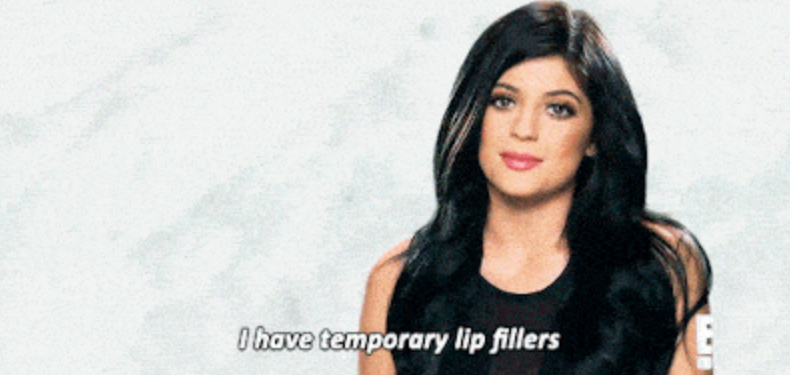 However, despite her insecurities, a new teaser trailer for KUWTK shows Kendall appearing to mock the size of Kylie's lips and her insistence that she was simply overlining them, as well as low-key dragging the promotion of Kylie Cosmetics products on social media.
The clip begins with Kendall smothering lip gloss all over her mouth and saying: "I love overlining my lips. This is how it all started. Literally, I just overlined my lips and everyone was wondering what I was using."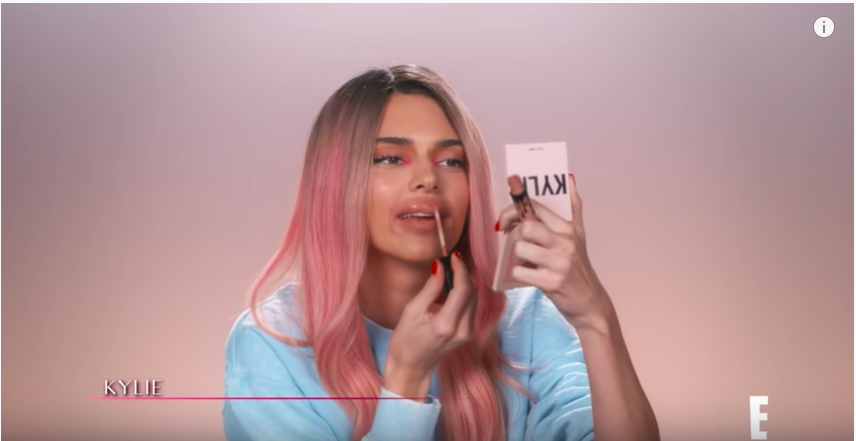 We then see her switch to covering her face in a bright red lipstick, explaining: "You can mix the shades. I love mixing. It feels amazing on my skin." She then dabs a bit of the gloss on her teeth for good measure.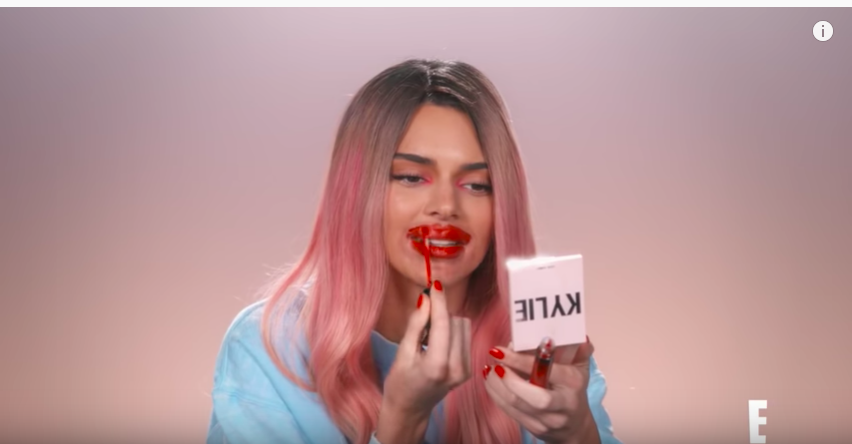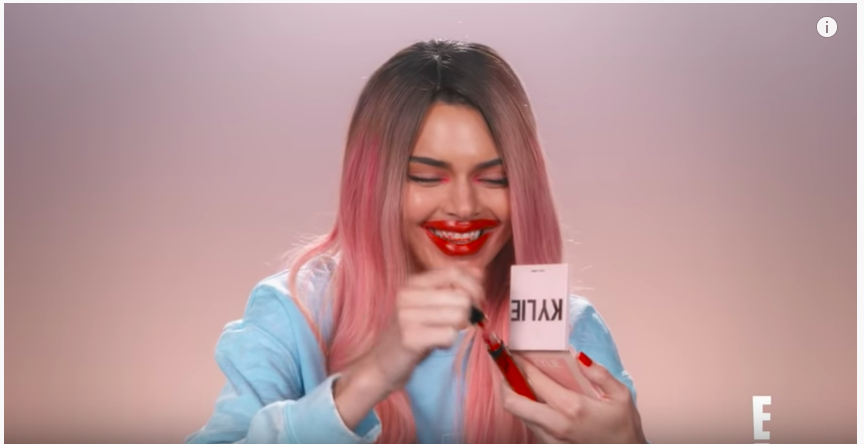 And Kendall rounds the whole roasting off by holding up one of the Lip Kits to the camera as though she's presenting a YouTube tutorial and says: "This is 'One Wish'."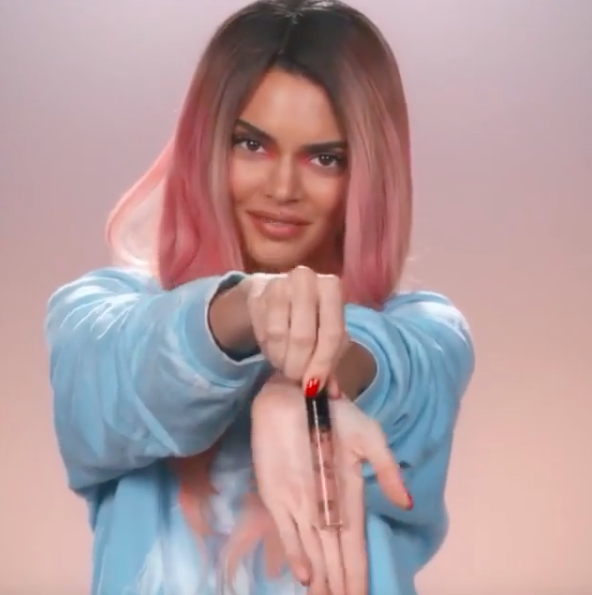 Before showing off a series of badly drawn swatches on her arm and telling the camera: "This is what it looks like."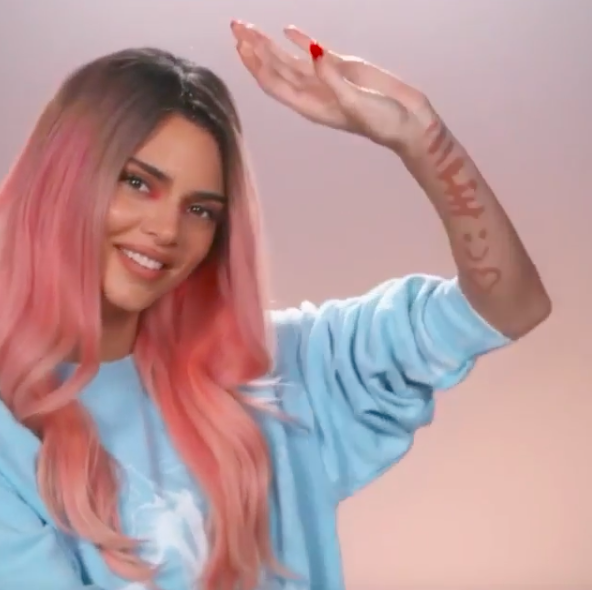 It's unclear why Kendall was impersonating Kylie in the episode, but judging by a shot from later in the clip, it seems that all the family were dressing up as one another — Kourtney looks to be impersonating Kim while Kris in the blonde wig is a dead ringer for Khloé.
However, the clip comes hot on the heels of a different teaser trailer in which Kendall actually calls her sisters out for being so "judgmental".
When it was Kendall's turn, she said: "I think sometimes there's a lot of judgment between all of us and we think it's fine because we're family. Kourt, you say it a lot that we 'can't be so judgmental', but we all are. We all have to realise that."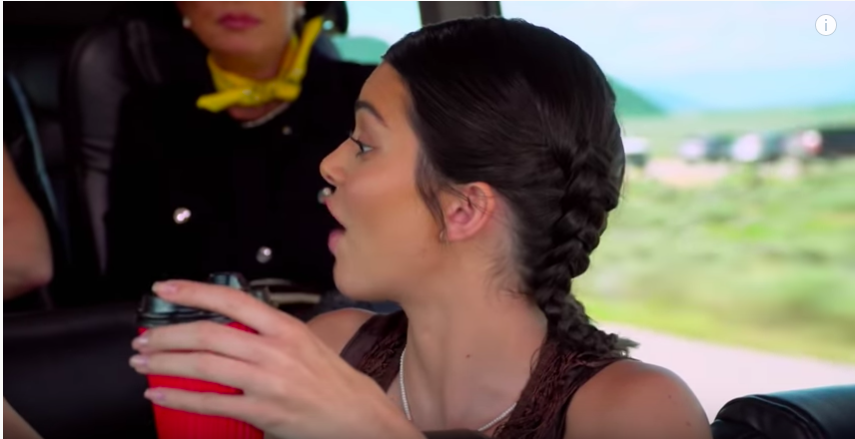 And both clips have dropped just days after Kendall appeared to shade Kourtney, labelling her "the worst Kardashian parent".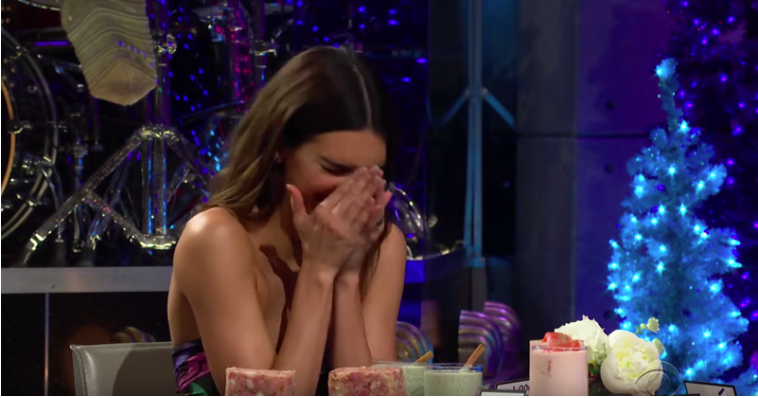 I never knew Kendall could be so shady, but I'm enjoying it.