It was around this time that Kylie began getting into lipliner and matte lipstick to enhance her lips.
And in these videos taken on the same days as the above selfies, it's clear that a combination of overlining as well as pouting hard were the reasons for Kylie's lips looking different. But it didn't stop commenters from wondering whether the change in her appearance was down to something other than good makeup and posing.
And later in April, Kylie took to Twitter to deny having surgery, and said the rumours were "insulting."
However, in May 2014, Kylie posted this photo of herself without any makeup.
There's also no sign of lipliner or lipstick in this selfie taken in May.
Kylie's half-sister Kim Kardashian said last week that Kylie's lip transformation has been a process of firstly overlining her lips, then having fillers, then overlining after having fillers.
Speaking to Access Hollywood, Kim said:
"What you'll see on the show is Kylie, for a really long time, was overlining her lips. That was the truth for a while. Then she decided to plump them. Once she decided to plump them, she was still overlining, then sometimes it would look too big. Then she figured out to stop overlining."
And it looks as though Kylie began overlining her lip fillers in June 2014.
If you look closely at this photo, you can still see the outline of Kylie's plumped lips with the lipliner extending above them.
It can also be seen here too.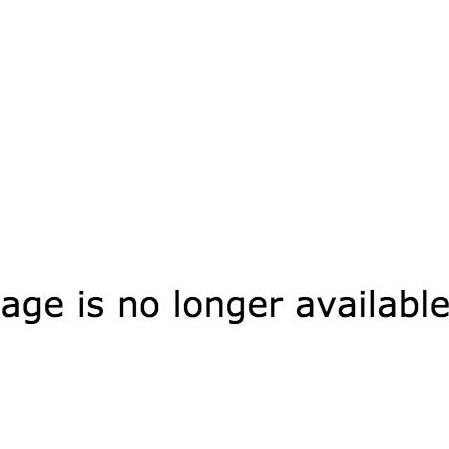 And her lips also look fuller in this photo taken from a different angle.
And she seemed to continue overlining her lips well into August, with her plumped lip-line again visible here.
And between June and August, Twitter was rife with speculation. But by September 2014, her lips were much larger. After she posted this selfie on Instagram, she was inundated with comments about the uneven surface of her lips – something which is a tell-tale sign of fillers. And then came this photo – which has since been deleted – in October where her lips looked bigger than ever.
Later that month it looked as though Kylie may have had more filler, but by this stage, stopped overlining her lips.
And the difference in the size of her lips is clear from this angle too.
But in late October 2014, Kylie took to Twitter to call the rumours about her lips "boring."
And at around the same time, Kim Kardashian told an interviewer that the appearance of Kylie's lips was solely down to makeup.
I go into her room and I'm like, 'What liner do you wear?' She only wears a lipliner and then she fills it in. She doesn't wear lipstick or a gloss. She goes between MAC Soar, Spice...She's so good at makeup. Every event, she only does it herself."
But in November, Kylie was called out again when she posted this selfie which again showed the surface of her lips appearing bumpy and uneven.
And it was in November that Kylie was asked directly for the first time about her lips during a red carpet event.
When asked how she felt about the attention her lips were receiving, Kylie told E!:
"I feel like everyone has been talking about it for months, so I'm kind of sick of it. In my pictures I pout them out a lot. I think big lips are awesome. I love lip-liner and over-lining my lips. I'm like, whatever, just say what you want."
The aftermath of this interview was shown during the latest episode of KUWTK.
She went on to say that she'd never "confirm or deny" the rumours, as it was "too much" for her to deal with.
However, the incident prompted Khloé to say she believes Kylie should admit to having fillers.
By December Kylie's lips looked like this.
And in January 2015, like this. During the latest episode of KUWTK, Kylie was seen being told by Kendall Jenner and Kim Kardashian that she may have gone "overboard," and that her lips were looking too big.
In January, Kylie gave an interview to Cosmopolitan in which she denied having surgery, and put her transformation down to contouring and getting older.
"You guys have watched me grow up since I was nine. My face is going to get different. Now, I know how to do my makeup, contour and everything. I'm not against surgery. I'd never say no, but I don't desire it right now."
This was Kylie in February.
And by March, her lips were the focus of several Instagram videos, like this...
In April, Kylie shared this selfie which once again prompted speculation about whether she'd had fillers.
But in an interview in April, Kylie again denied having surgery.
"I'm like, 'Stop talking about my lips.' I haven't had plastic surgery. I've never been under the knife. People flashback to pictures of me when I was 12 and say, 'Kylie's so different,' but how can I look the same from 12 to 18?"
And, finally, this was Kylie one week ago, just before her admission about fillers was aired on KUWTK.