1.
COSRX Snail Mucin 96% Power Repairing Essence, a lightweight but SUPER hydrating face serum made to work on all skin types — yep, even sensitive skin. It addresses acne scars, dark spots, and fine lines. Plus! The snail mucin is harvested in an ethically and environmentally friendly way. 
2.
Elizavecca Collagen Coating Hair Protein Treatment goes on like a hair mask, except it'll give you even more dramatic results thanks to Ceramide 3 and collagen. Any time I use it, my hair looks and feels so much healthier, and is more easily styled.
3.
Venus Visage Teeth Whitening Pens you easily apply and let sit a minute or two to dry. Buh-bye annoying strips and coffee stains.
You can use each pen ~20 times and should expect your teeth to lighten four to eight shades.
Promising review: "I have only used the two original pens that I purchased and can already see an improvement. I am older than 60 and drink coffee daily and red wine weekly." —vicki houska
Get a two-pack from Amazon for $19.99.
4.
An exfoliating scrub mitt helps you part with excess dead skin and particles while you use it a couple of times a month (it's that good so you don't have to use it often!). Reviewers find it super helpful for removing self-tanner, addressing ingrown hairs, and increasing circulation. 
Promising review: "I have very thin and light body hair, so any form of removal (shaving, waxing, etc) usually leaves me with a lot of ingrown hairs. I've tried body scrubs and washcloths and neither really do a great job. I saw this product recommended by a dermatologist on TikTok and thought I'd try it — it's amazing! I also have very sensitive skin, and this mitt doesn't leave my skin irritated at all. However, absolutely do not use this mitt on your face, neck, or other sensitive areas, it would be way too harsh.
I like to use this mitt first when I get in the shower, then use a body wash (a gentle chemical exfoliant) and follow up with body lotion for dry and sensitive skin. This whole routine is fragrance free and leaves my skin feeling very soft and moisturized." —Kat
Get it from Amazon for $8.49 (also available in a set of two). 
5.
Essence Cosmetics Princess False Lash Effect Mascara makes for a super dramatic before and after. Prepare to get grilled about where you got your eyelash extensions.
Promising review: "Don't let the price fool you. I reach for this over and over. Great for when you wear falsies too! I have sensitive eyes and I don't have any problems with this mascara, no flaking, running, or burning. I will buy again and again." —Monica
Get it from Amazon for $4.99 (also available in waterproof and sculpted volume versions; cruelty-free and vegan).
6.
SKIN1004 Zombie Pack Face Masks make you (briefly) look like a zombie while it goes to work tightening your pores and minimizing the appearance of wrinkles. Now's as good of a time as ever to FaceTime your mom and scare her.
Promising review: "Smells great! This face mask does exactly what it says. My skin is nice and lifted, hydrated, noticeable reduction in fine lines, improved texture, reduced my pore size, and eliminated some newly developed rough patches forming around the hairline. Couldn't be more satisfied with this product! I have pretty good skin for 37, but this mask has really helped take my skin to the next level." —Samantha
Get a box of eight masks from Amazon for $18.
7.
Corsx Acne Pimple Master Patches attack and help flatten out painful blemishes by sucking out the gunk without irritating your skin around the blemish like drying treatments.
Promising review: "Omg, where has this been my whole life? Why did nobody talk about hydrocolloid patches when I was a teen? These truly do shrink your pimples (as long as it is an open or popped one). I just put one on before bed and by morning, voilà! All that's left is a small bump, if anything at all. I seriously couldn't believe my eyes. (All those years of suffering from acne! I'm in my thirties now with hormonal acne, btw.) These are magic!" —Julie W.
Get a four-pack of 24 patches each from Amazon for $18. Check out our full Cosrx Acne Pimple Patches review!
8.
Bio-Oil — it may just become your hypoallergenic, nongreasy, and dermatologist-recommended go-to for lessening the appearance of scars and stretch marks. Or it can also just serve as an amazing body moisturizer.
I've used this stuff before on a variety of bumps and scratches I've accumulated on my legs as an extraordinarily pale and clumsy human. I think it's really worked! Also I've used it as a body moisturizer in the dry, dry depths of winter with supple results.
Promising review: "I swear by this product. Very effective on discolored skin due to scarring. I had shingles on my face brought about by stress because we were moving. It ravaged the lower right side of my face and I was pretty sure it was going to leave hideous scarring. I bought this and started applying it when I started scabbing and still haven't stopped using it til now. I had my shingles april and its august now. Check the before and after pics. It works." —twitch
Get a 2 oz. bottle from Amazon for $10.26.
9.
BYO Blush Oil, which is criminally easy to ease. You just tap on a few dots and then blend with your fingers or a brush. It's green in the bottle and then turns *your* perfect shade of pink on your skin thanks to a pH reaction. Oh, and it's on a skincare list because it's packed full of good-for-you ingredients and you can even sleep in it (if you want).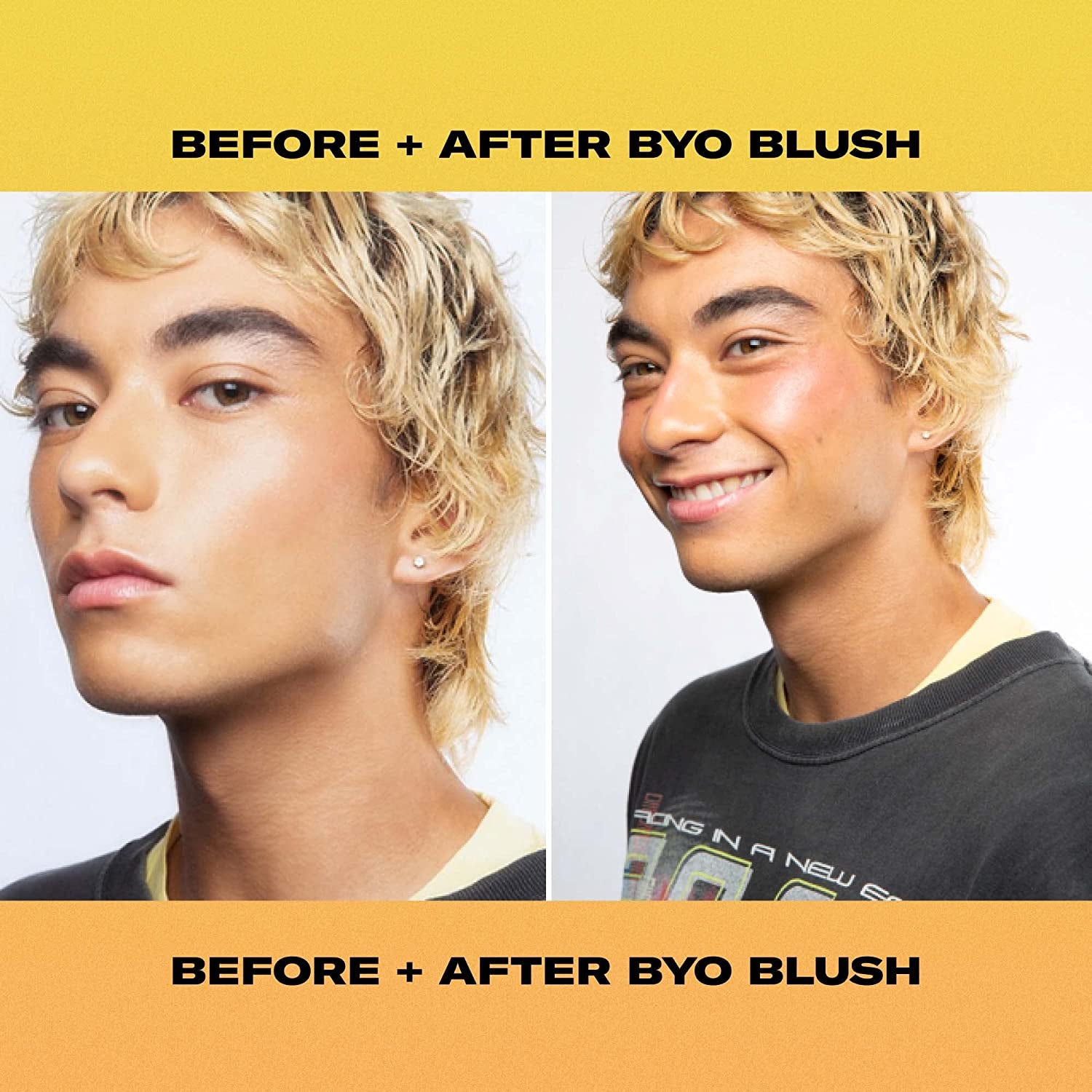 Youthforia is an Asian woman–owned small business established in 2020 that specializes in environmentally friendly, cruelty-free makeup made with at least 90% renewable ingredients.

Fun fact: All of Youthforia's makeup is designed with ingredients that make it A-OK for your skin to sleep with it on!
Promising review: "Dewy and glowy. I tried it over makeup and it appeared as a strong pink shade but settled to a flushed, glowy color. I had my little sister try it too because I wanted to see the color change again and it lasted a really long time on her. The texture was smooth and it was easy to rub in and blend out." —Summer
10.
CeraVe Tinted Sunscreen with SPF 30 is a sheer formula to make you you glow without feeling like you put on an extra layer. Because sometimes you forgo SPF because it doesn't blend in so great. Enter: this.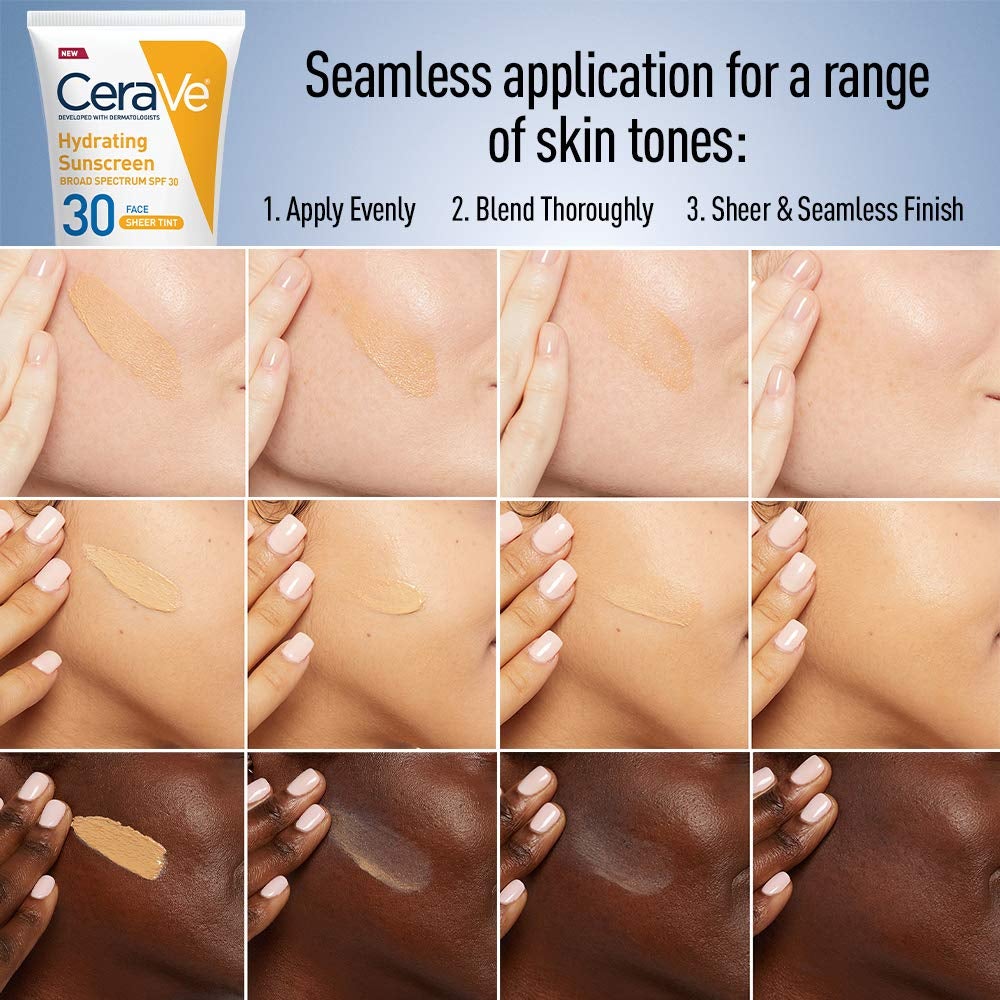 Promising review: "Provides great protection. Doesn't feel heavy or greasy. Makes my skin feel really moisturized and supple. I use prescription skin creams and am very photosensitive, so I take my sunscreen seriously. This Cerave sunscreen feels better than many high end creams. It'll be my go-to sunscreen from now on. Highly recommend you give it a try." —David L.
Get it from Amazon for $13.42 (paraben- and fragrance-free, and noncomedogenic).
It's got over 53,000 5-star reviews, and works for more than just dandruff. I get recurring bouts of fungal acne on my forehead, and I recently starting using this at the recommendation of the interwebs (its key ingredient is an antifungal). Every other day, I slather it on the affected area like a wash-off mask, let it sit for a few minutes, and rinse off. My forehead looks better the next day!
Promising review: "This stuff is absolutely amazing. I was one step away from going to the dermatologist. I had severe dandruff that was so bad I could shake my head and it would come off. With just a few uses per week, I got rid of all of my flakes. My scalp also stopped burning from dryness. My hair has never been healthier." —Moo Moo
Get it from Amazon for $9.85.
12.
*Solid* Neutrogena SPF 50 sunscreen that really sticks to your skin on your tropical (or just plain sweaty) vacation. Oh, and because it's a solid, it's carry-on–friendly!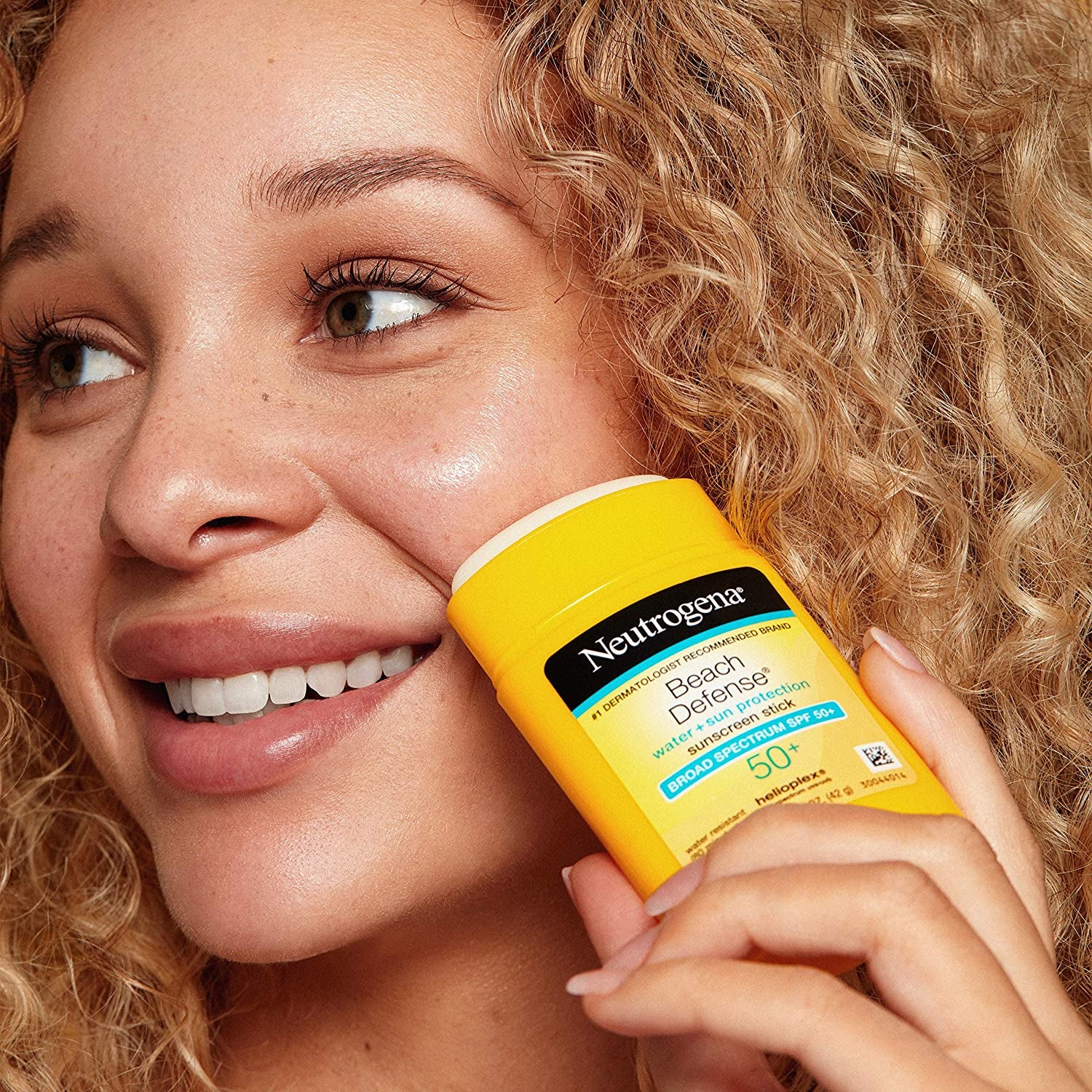 I first bought this for a weeklong Croatian vacation last year when I did carry-on, and as long as you are *thoroughly* reapplying, this stuff stays on pretty well. On a beach club afternoon, I did haphazardly reapply and missed a strip on one arm, but I tend to do that with spray-on or lotion sunscreen, too. Since then, I've packed this for any trip I've been on, including a two-day Disneyland trip where I toted this around in my bag and shared with friends. I sometimes carry it with me in my purse on my everyday adventures because I know it's so easy to apply. Also worth mentioning...I am about the palest lady you've ever seen and swear by daily application of sunscreen. But when on a beach trip, I'm constantly swimming in the water and sweating. So yeah, this stuff works. 
And if you're a bit hesitant about jumping on the solid sunscreen bandwagon, you can pack a stick of this, knowing you have enough sun protection to get you through to finding some spray-on or lotion SPF at your destination. 
Promising review: "I bought this right before a Florida beach trip this month. Of course after a long winter, the Florida sun can be very intense and concerning. I use this on my face. It doesn't break me out and has perfect coverage. Twice applied during a 3-hour beach outing, did not burn at all. After a few days of this routine, my face is perfectly bronzed." —Mflowers
Get it from Amazon for $10.17.