We hope you love the products we recommend! Just so you know, BuzzFeed may collect a share of sales or other compensation from the links on this page. Oh, and FYI — prices are accurate and items in stock as of time of publication.
I can't believe I'm saying this but, I'm in love with a face towel.
It's not just any face towel! Let me introduce you to, The Makeup Eraser. The cloth itself is super-soft — like, softer-than-your-softest-blanket soft. Each side has a different length of fiber: the short side removes your makeup LIKE MAGIC and the "long nap" side gently exfoliates your skin.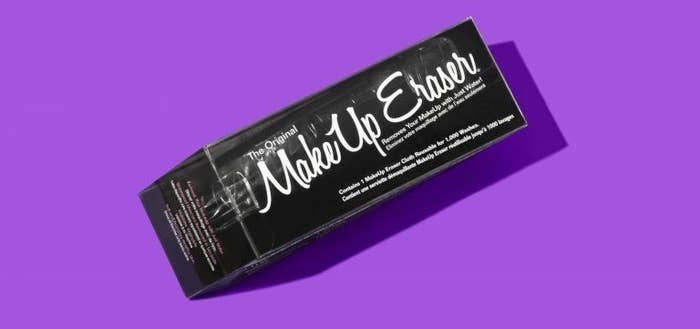 The fabric is a microfiber blend which consists of "millions of fibers that are standing straight up to remove gunk from your skin and pores." It's also chemical-free and isn't tested on animals.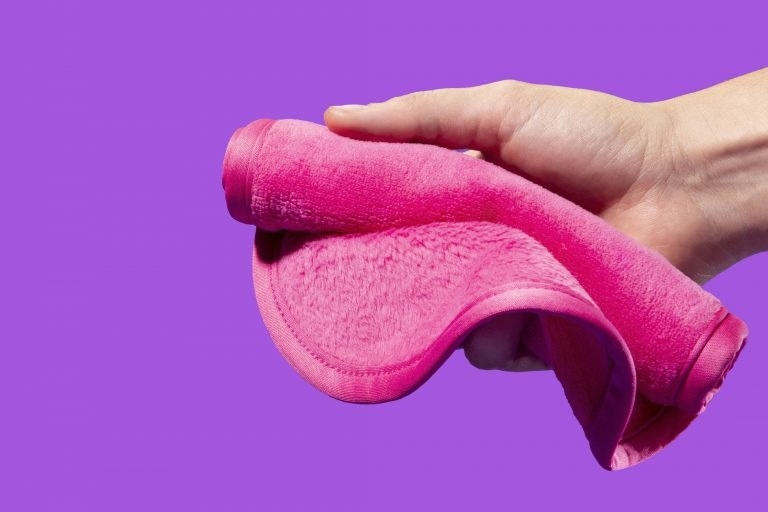 When I first heard about this thing, I honestly didn't think it was going to work! Just a cloth and some water? It seemed too simple! Too mysterious! Too gimmicky! It looks like a regular old hand towel — boy was I wrong.
All you have to do is put the Makeup Eraser through one laundry cycle and then… add water. Seriously. One, two, three swipes across your mug and the job is done!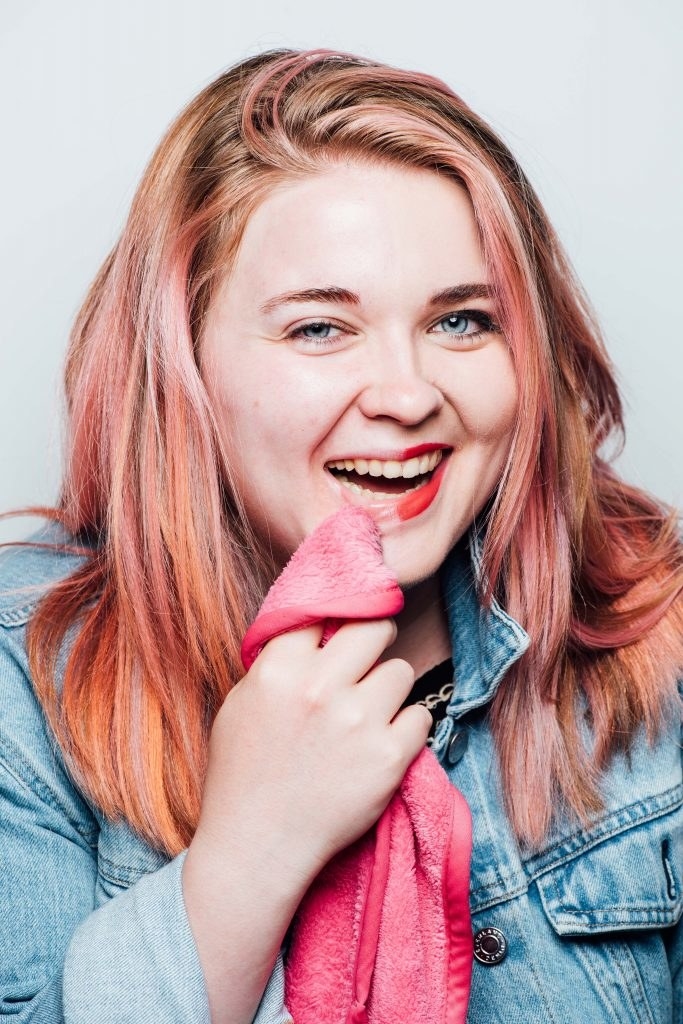 When you're done, wring out the excess water and hang it to dry like you would any other washcloth. Once dried, it's just as soft as when you first used it.
This is one of those purchases that, while more expensive today, will save you lots of cash down the road. No more cotton pads, no more last-minute CVS runs, no more makeup wipes that dry out a week after you buy them!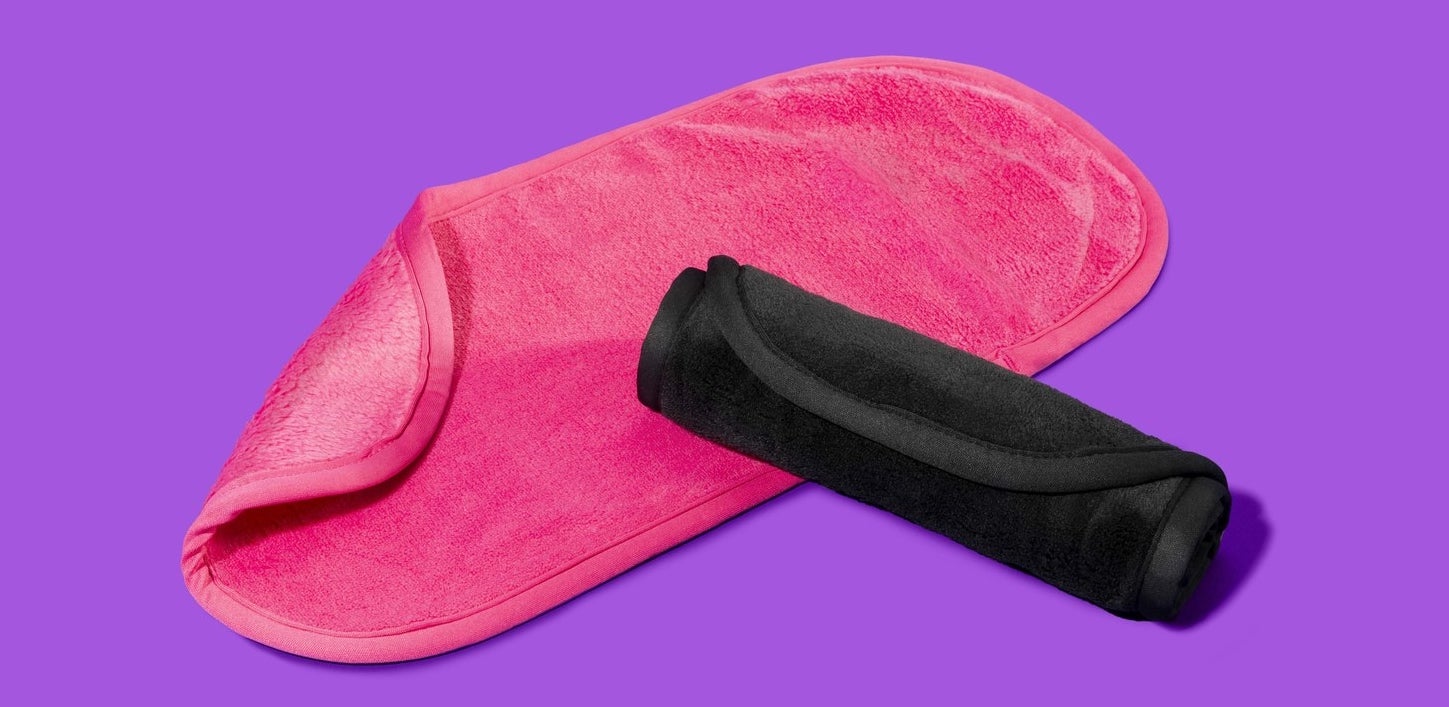 Still not convinced? Here are some passionate reviewers who are just as obsessed as I am:
"There are not enough fantastic things I can say about this product. I am a makeup junkie and I wear it everyday. Waterproof, you name it — this towel removes EVERYTHING!" —Kristone
"I absolutely love my Makeup Eraser! I use it every time I need to take my makeup off. I used to use makeup-remover wipes, but the soap in the wipes always got in my eyes and made them burn. The Makeup Eraser is seriously magic! All you do is get it wet and wipe off your makeup: no soap, no fuss." —Heidi
"HOLY GUACAMOLE! When I first saw this product I thought, 'It's probably just a piece of cloth... but I guess I'll try it?' MY GOD. I don't know what kind of sorcery this is, but this is no piece of cloth. It's pure magic." —Idukich
Did I mention it comes in 15+ different colors and patterns?! I rest my case.