12 Tips For Anyone In A Long Distance Relationship
I've basically been mastering the social-distancing-but-make-it-romantic for years now — here's my advice.
We hope you love the products we recommend! All of them were independently selected by our editors. Just so you know, BuzzFeed may collect a share of sales or other compensation from the links on this page if you decide to shop from them. Oh, and FYI — prices are accurate and items in stock as of time of publication.
Greetings fellow at-homers! We've might have met before, but just in case, I'm Elena and I'm here to talk about long-distance relationships — which might not have been your circumstances a few weeks ago but as we all practice social distancing, might have become your new normal (even if your partner is only a few blocks away).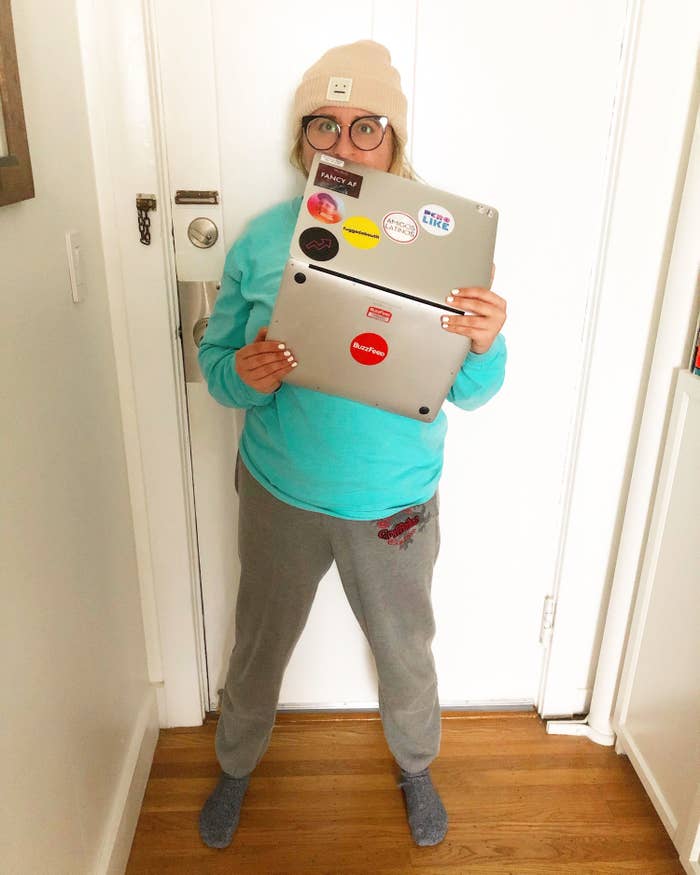 I've been with my husband for 15 years now, the last three of which have been spent splitting our time between New York and San Francisco as our job requirements pulled us to different ends of the country.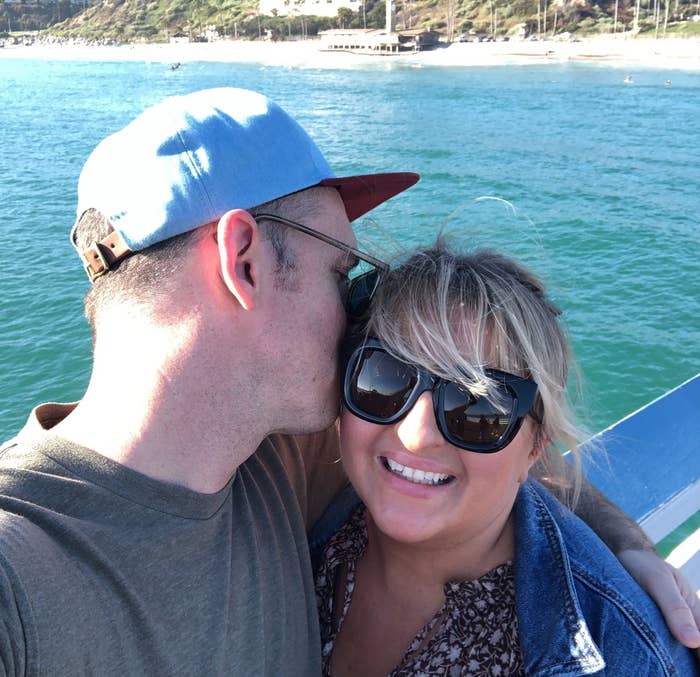 Here are some of the things that have helped, lessons we've learned, and recommendations we'd give:
1.
Set some ground rules to manage your expectations.
2.
Acknowledge, understand, and respect the reason why you're apart — for those out there that are experiencing this distance because of the current state of the pandemic, don't forget that this is an important sacrifice you need to be making.
3.
Find the balance of how much you need to stay in contact. For us it was trying to avoid excessive communication.
4.
FACETIME!! I think this is probably the most obvious but it's an important tool for making so many other aspects of long-distance relationships work.
5.
Create moments that'll give you something to look forward to.
6.
Subscribe to a food delivery program, like Blue Apron, that'll let you cook together.
7.
On that note, do things together! Take a class, exercise, watch a movie...there are so many things you can do together even while you're apart thanks to the powers of the internet.
8.
Find ways to be intimate, even when you're apart — send your scent/flowers/cocktails, talk dirty, write hand-written notes...whatever works for the both of you!
9.
Talk to a couples therapist — look, whether you're together or apart, talking to a third party about the struggles you're finding difficult to overcome is incredibly helpful.
10.
Play games...no, not those kinds of games.
11.
Try to never spend more than three months apart — or find what time cutoff works for the two of you and commit to seeing each other, IRL, before then.
12.
Be 100% honest with one another — if you're really struggling with the distance, talk it out. And if it's your partner who is struggling — be supportive, reassure them, and just take the time to listen.
Well, that's it! Hopefully, these tips can help you find some normalcy in having to be separated from your loved ones. Stay safe guys!
Looking for the perfect gift for any occasion? Check out all of BuzzFeed's gift guides!