So, after three entire years of waiting for new music, queen of my heart Taylor Swift has released her future Grammy-award-winning sixth studio album, Reputation.
And while all 15 songs are wonderful in their own special ways, there's one we need to talk about specifically. It is track 3, and it's called "I Did Something Bad".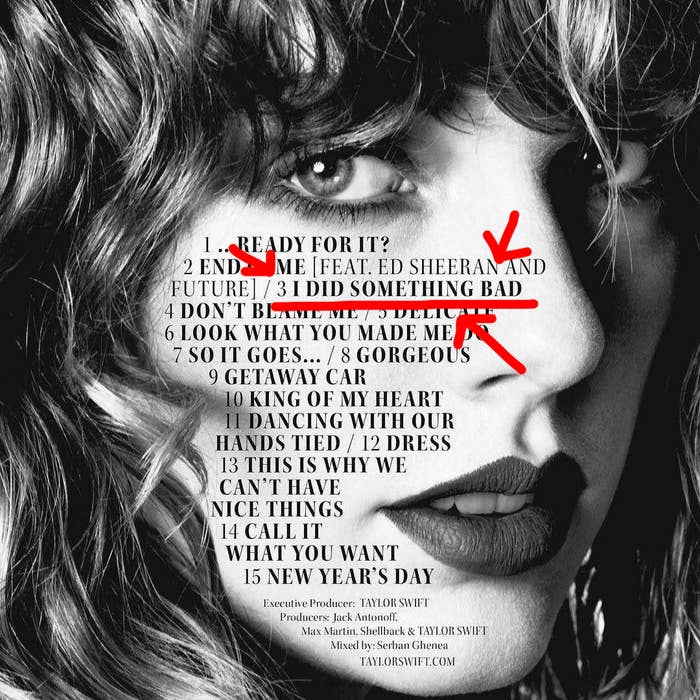 This is Taylor Swift, so when it was announced that she was releasing a new album, the conversation immediately turned to who she'd be writing songs about: Joe Alwyn? Tom Hiddleston? Or Calvin Harris, who she dated for over a year in between this album and her last?
WELL. It appears that one song in particular is about two of those people at once. Because "I Did Something Bad" seems to reference both Calvin and Tom.
First of all, let's all remind ourselves of the utter shitstorm of drama that was Taylor's split with Calvin Harris.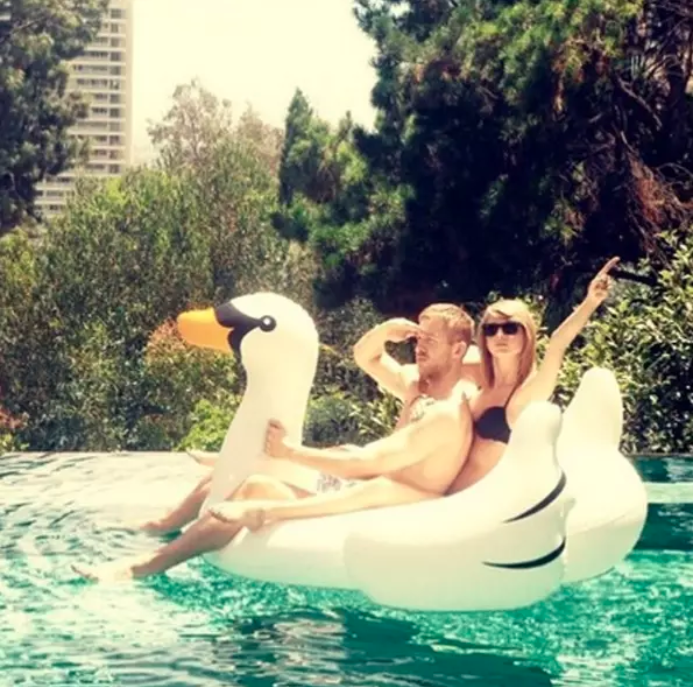 Now, Calvin has already enjoyed a mini shout-out this album cycle. The name Nils Sjöberg – which was the pseudonym Taylor used to write "This Is What You Came For" – appeared on a gravestone in the "Look What You Made Me Do" video.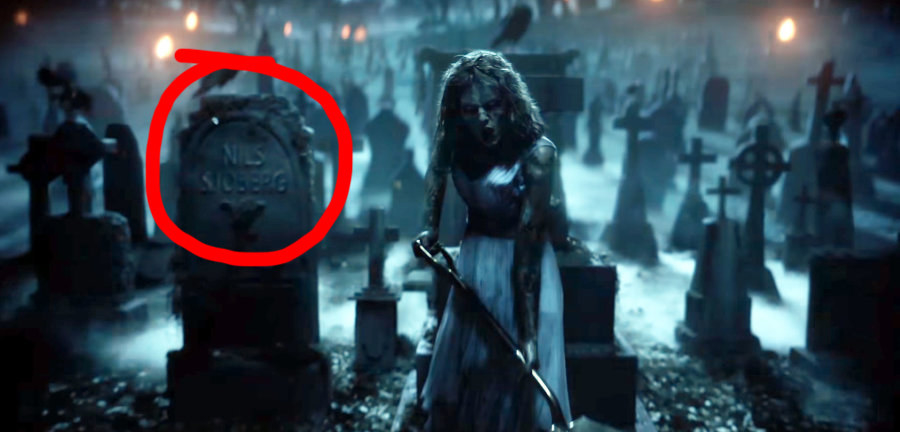 People also think Taylor threw some shade at Calvin in "Gorgeous", when she refers to an older boyfriend who's "in the club, doing I don't know what".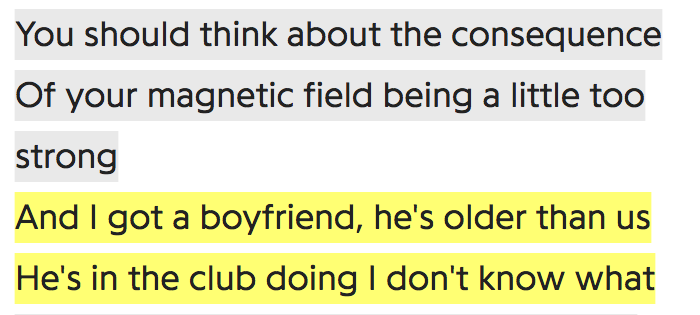 And it looks like Calvin is getting even more shade thrown his way in "I Did Something Bad". Taylor sings about a guy who thinks she owes him something (aka the credit for writing "This Is What You Came For"), and then "talks shit" about her.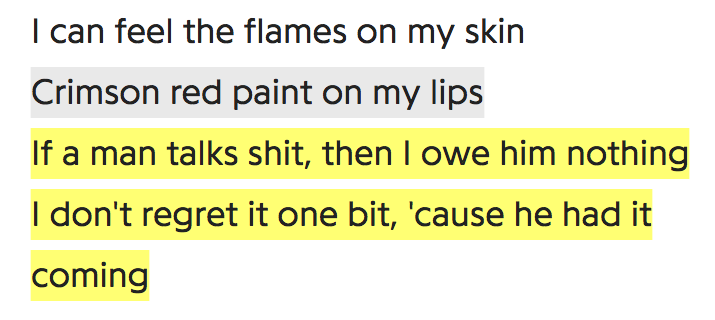 And Calvin may not be the only one to be thoroughly shaded in this song. It looks like Taylor has something to say about her whirlwind romance with Tom Hiddleston too.
Well, it seems like Taylor was well aware of how crazy the whole thing seemed, and she makes a pretty clear reference to it in "I Did Something Bad".
The song also appears to reference the fact that the guy was using her for her ~reputation~ – which makes sense when you consider the official line about her breakup with Tom.
The Daily Mail reported that Tom had asked Taylor to be his date to the Emmys, making her question his reasons for being with her, and a source told Us that Taylor was the one who ended the relationship:
She was the one to put the brakes on the relationship. Tom wanted the relationship to be more public than she was comfortable with. Taylor knew the backlash that comes with public displays of affection but Tom didn't listen to her concerns when she brought them up. [Tom is] embarrassed that the relationship fizzled out.
But, if the lyrics of the song are to be believed, Taylor isn't bothered about the situation at all. ¯\_(ツ)_/¯
In fact, some people think she continues the Calvin and Tom shade in another song, "King Of My Heart".
Basically, all this Reputation tea has me like this: