The MTV VMAs happened on Monday, and Taylor Swift was there to kick off the show with a performance of her songs "You Need to Calm Down" and "Lover".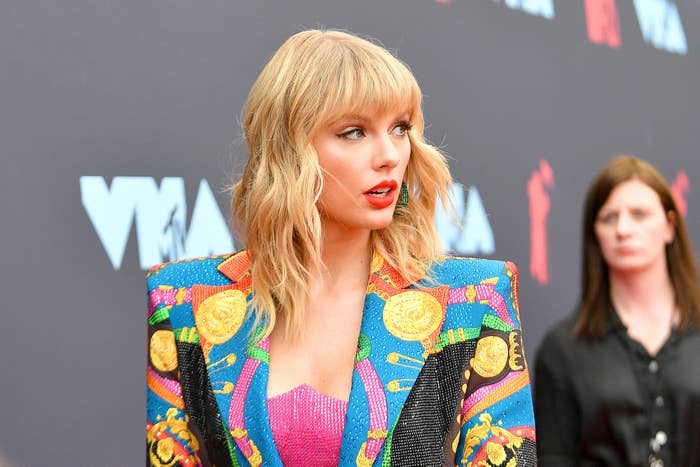 She also won for Video of the Year and took the drag queens of the "YNTCD" video onstage to accept the award with her.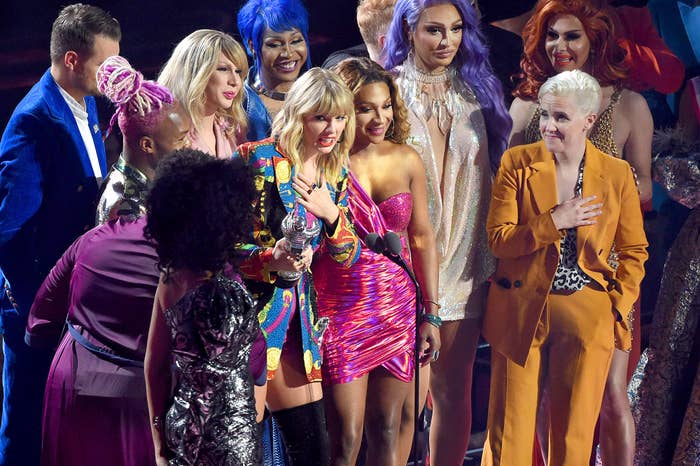 The queens appeared in the video as part of a "pop queen pageant" based on the lyric: "We see you over there on the internet, comparing all the girls who are killing it / We all know now, we all got crowns".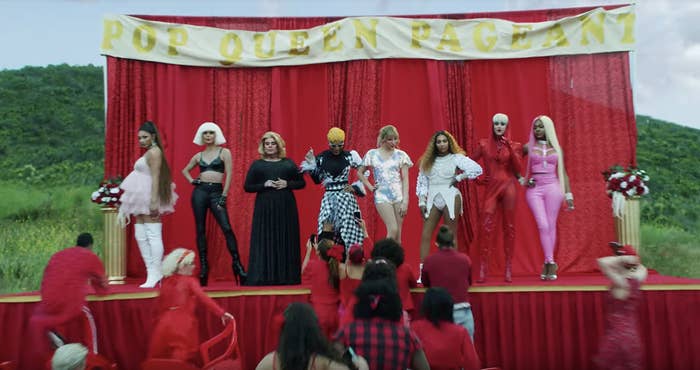 And it turns out they all really ~did~ get crowns at the VMAs, because in an Instagram story posted from backstage, Trinity K Bonet (who played the video's Cardi B) revealed Taylor insisted all the queens get awards of their own to take home.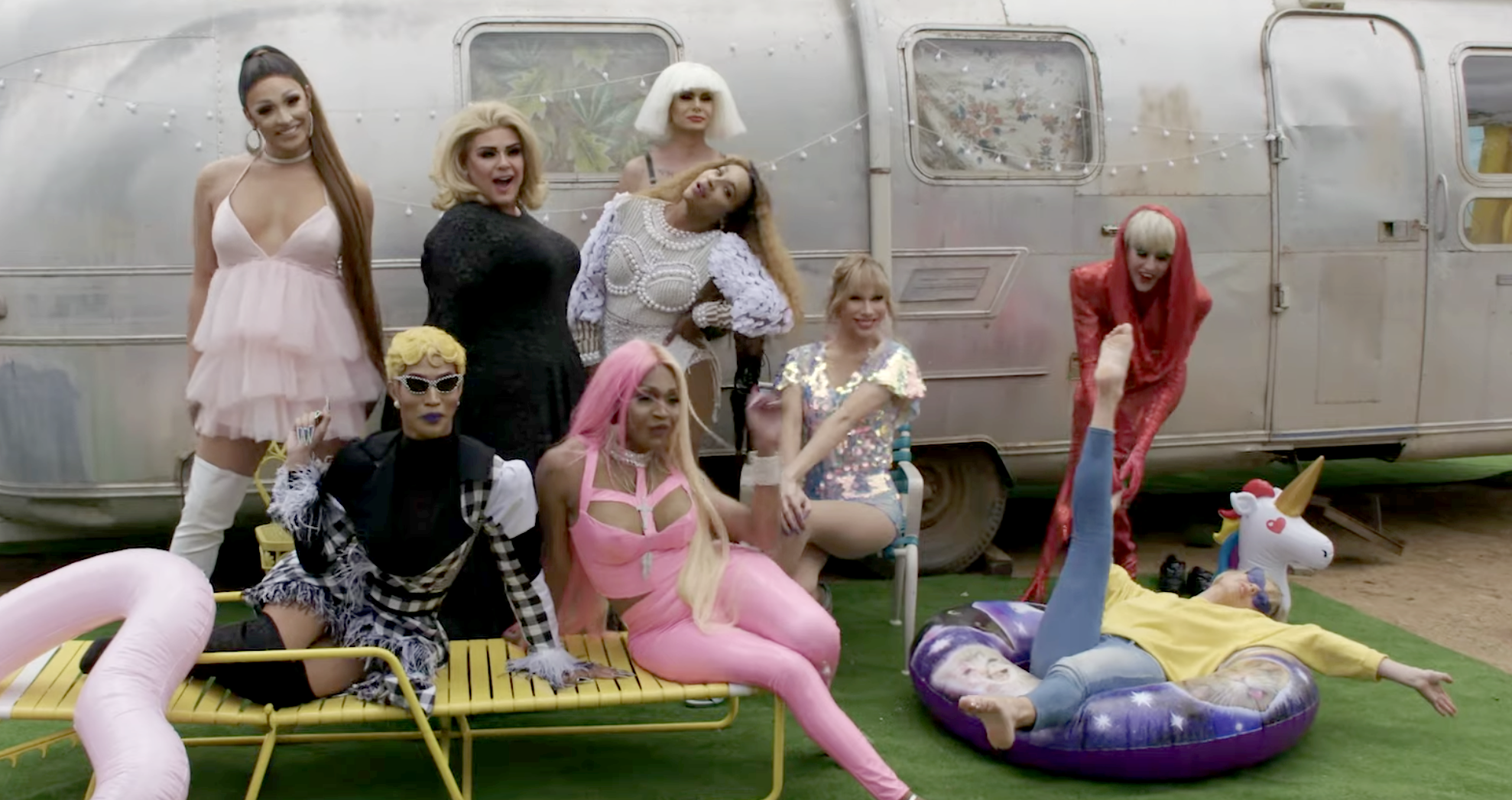 "I just want y'all to know that Taylor Swift made sure that each and every one of us gets two Moonmen for the awards she won tonight," she said.
She explained Taylor had said she wouldn't perform on the show unless the cast were also given awards engraved with their own names.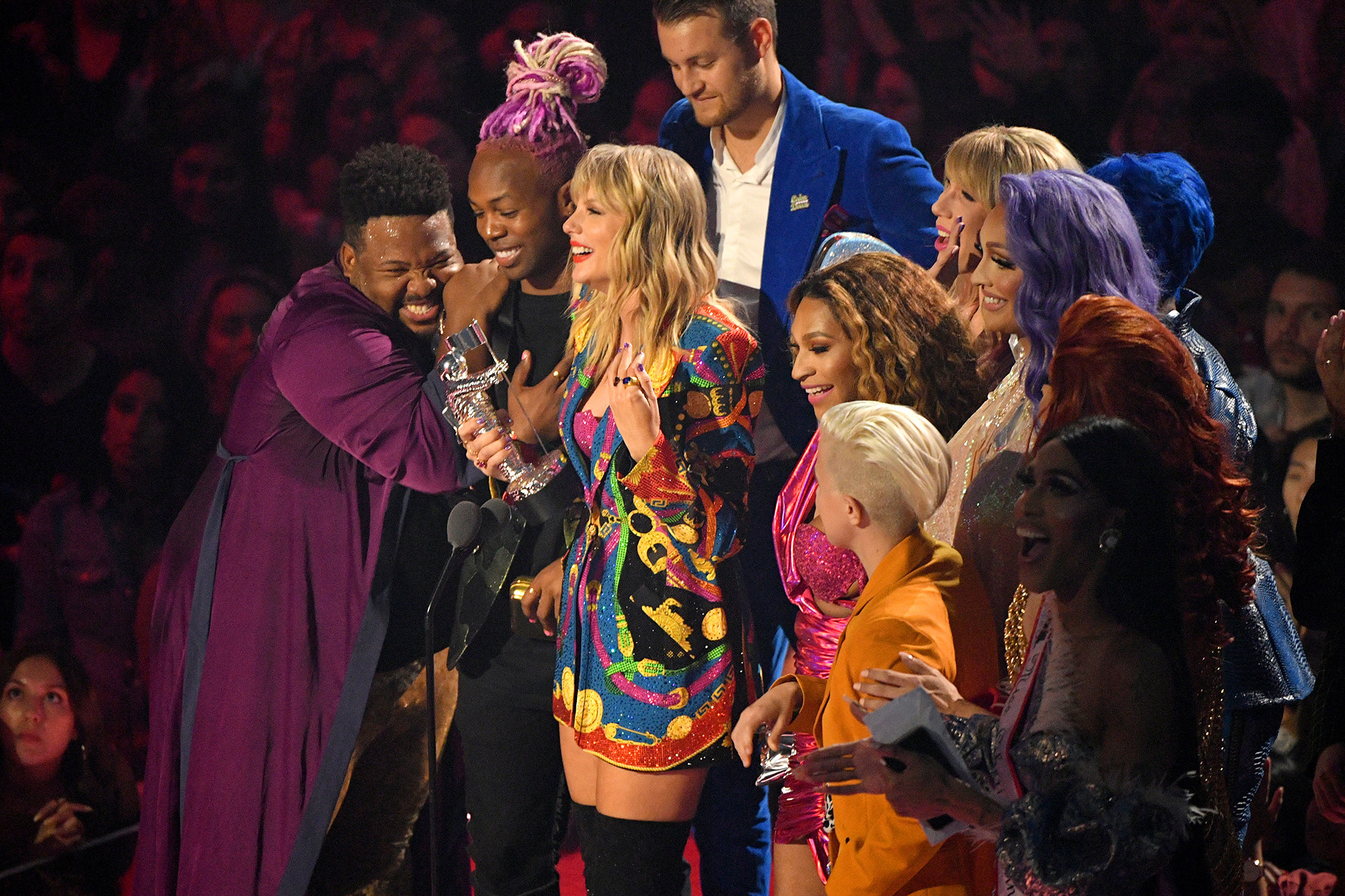 The team also won the Video for Good award, and Taylor handed the stage over to her co-executive producer Todrick Hall to give the acceptance speech.
"If you are a young child out there watching this show who's different — who feels misunderstood — we have never needed you more than now to share your art, share your story, share your truth with the world," Todrick said.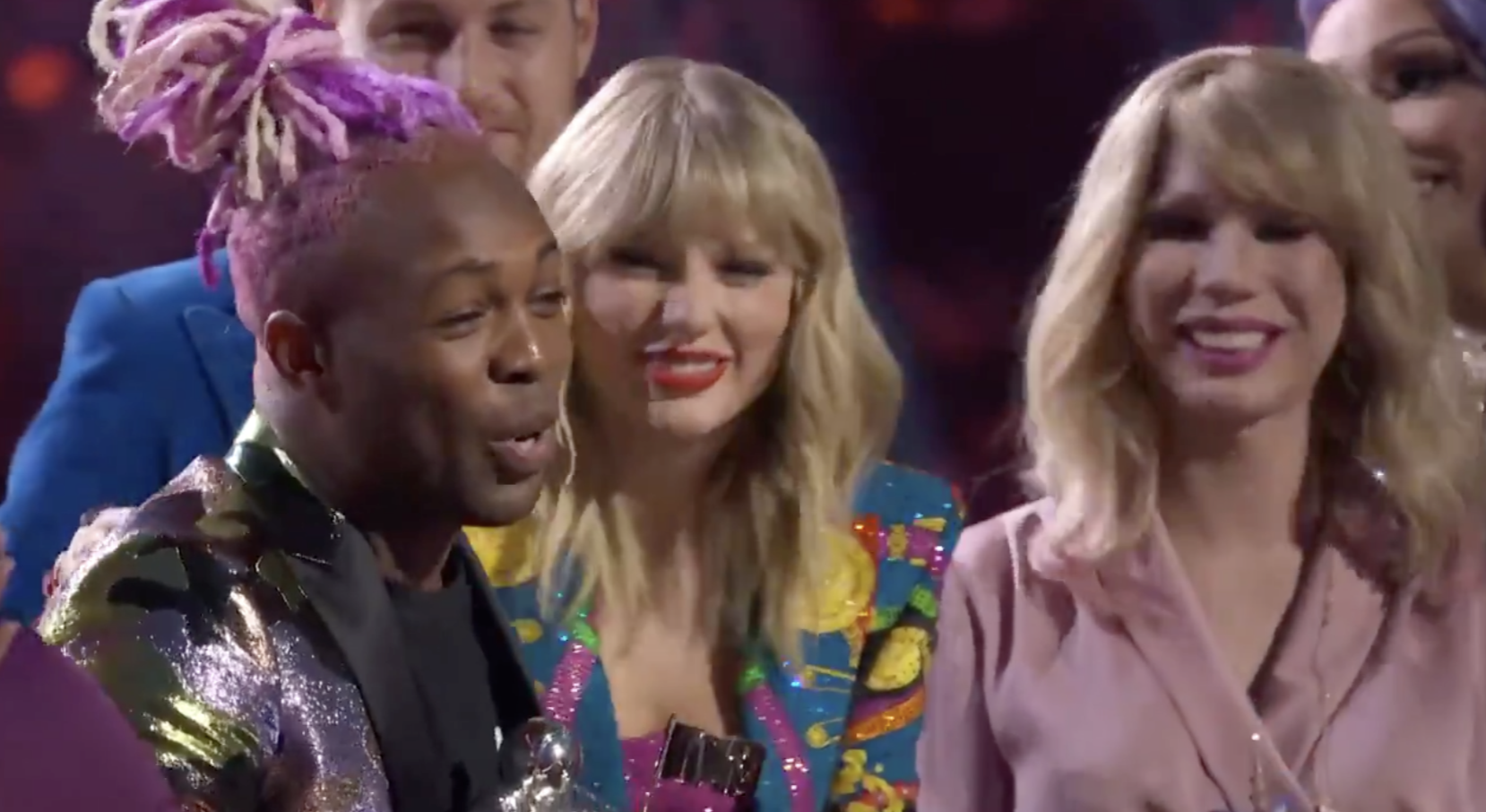 Congrats to Taylor, Todrick, and all the queens of the "You Need to Calm Down" video! 👑🌈