Jade Jolie is an underrated drag queen from RuPaul's Drag Race Season 5.
She's best known for calling Alyssa Edwards out for having "back rolls."
And she also got Coco Montrese to say her iconic "Get her, Jade" line.
She was the Taylor Swift impersonator.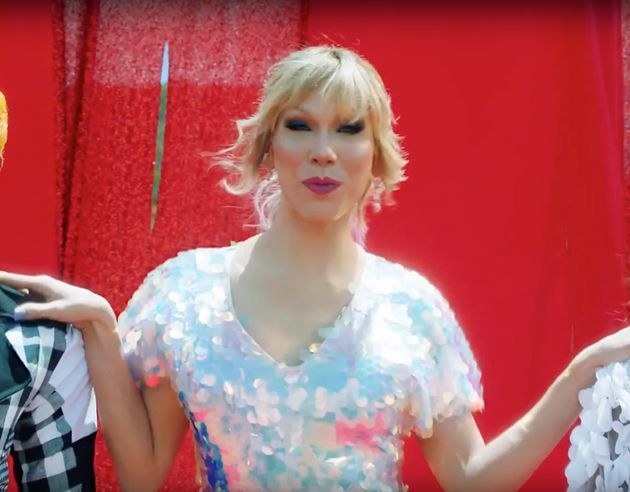 When Taylor won her VMAs, she brought the cast of the video onstage.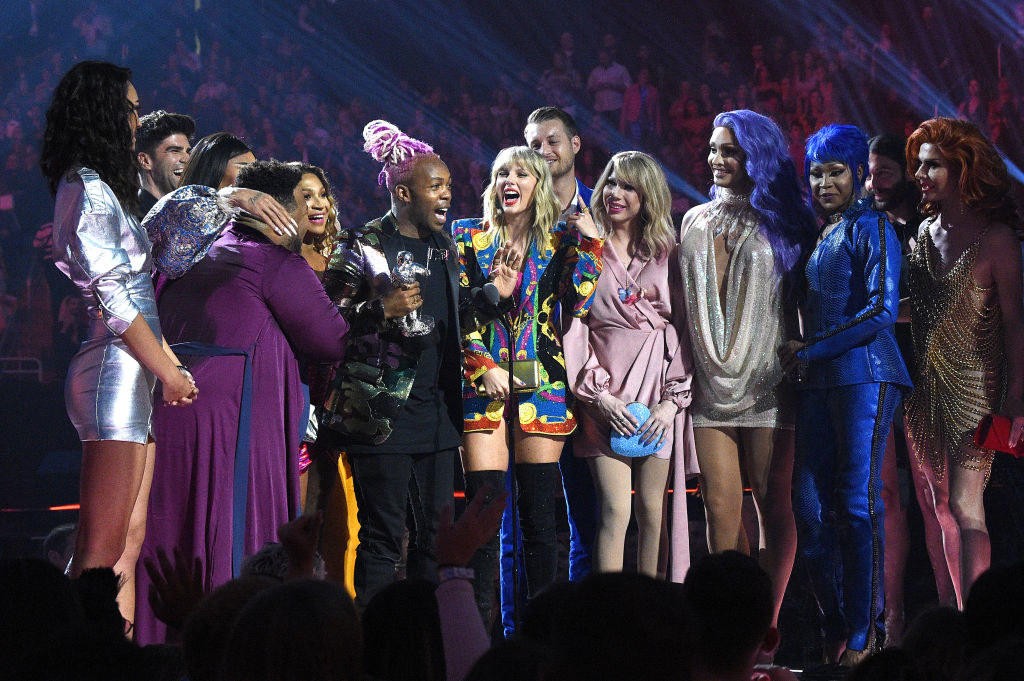 Jade was one of them.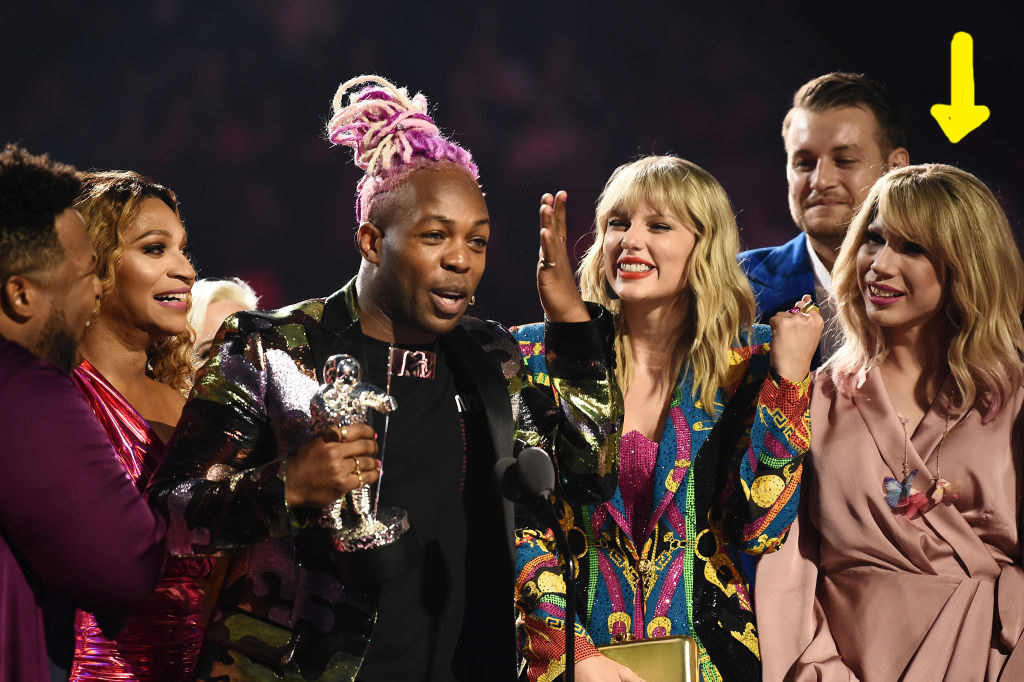 For some reason, John Travolta was there and he gave out the award for Video of the Year.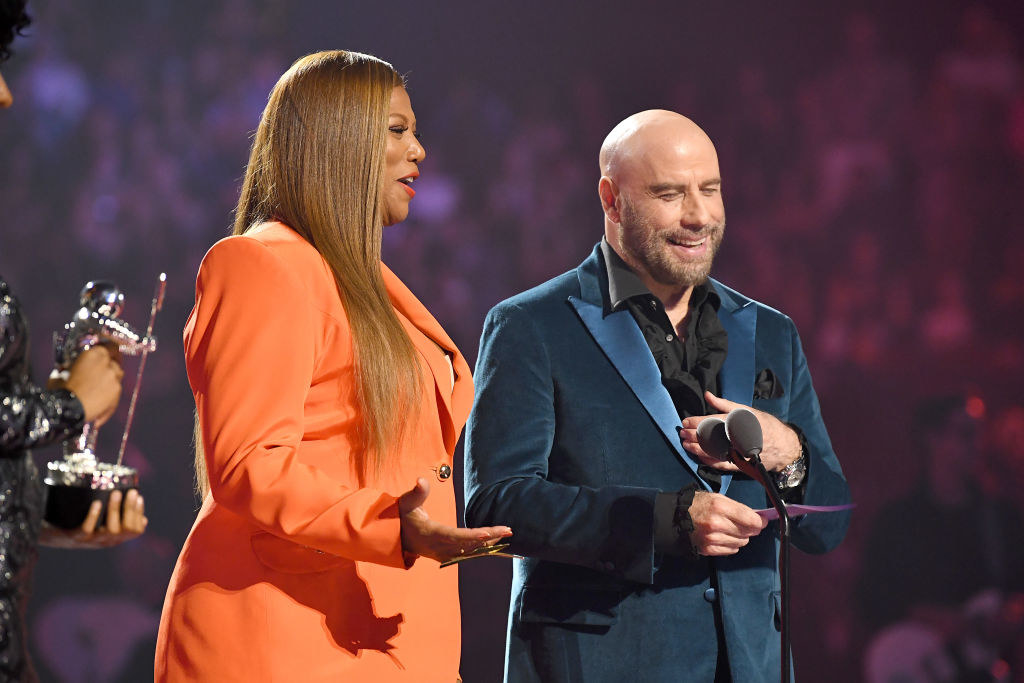 John Travolta almost gave the award to Jade Jolie.
He walks over to Jade, the award extended out.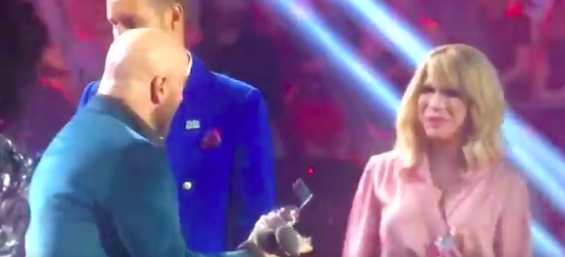 He's like, "I think this is yours?"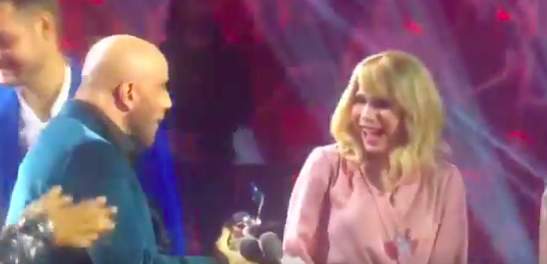 Jade is like, "Hi, what?"
John is still confused, like, "Taylor, take it."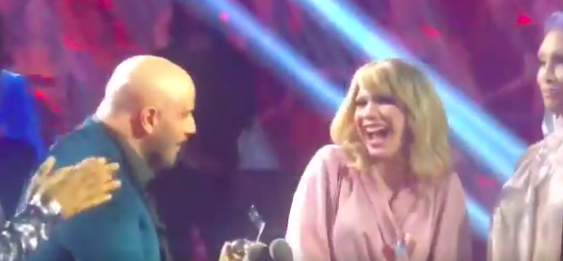 Jade just laughs/wonders what the hell is going on.
It's clear John has no idea what's going on; he's in his own John Travolta world.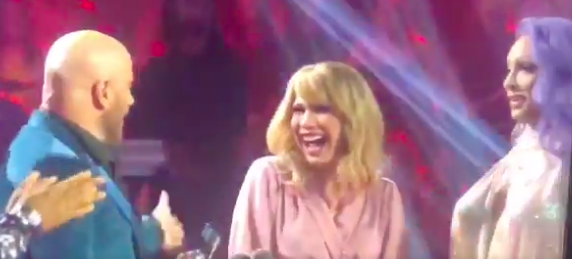 Tatianna, another drag queen on stage, literally mouths to John: "Not Taylor."
Oops.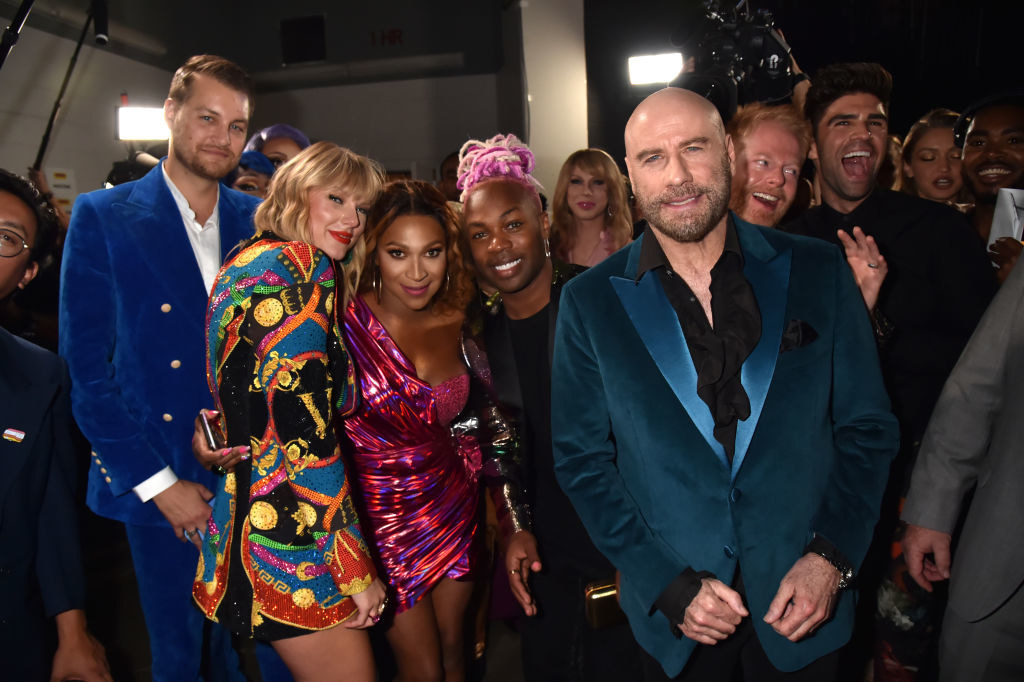 One more awkward picture.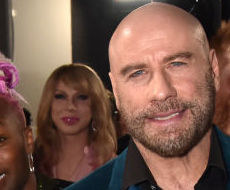 The end.