It's been five years since Pitch Perfect was first released, blessing us with a cappella tunes that are impossible not to dance to and some seriously iconic one-liners. Now the Bellas are back for one last time in Pitch Perfect 3, and their antics are crazier than ever.
Everyone loves Fat Amy, so when we got the opportunity to meet Rebel Wilson in London last week, we couldn't wait to ask her some questions. To celebrate the movie's awesome soundtrack, we decided to challenge Rebel to make a playlist with a twist: Each song had to mean something special to her.
1. What was the last song you listened to?
Rebel Wilson: The very last song?! I think it's "Despacito". Justin Bieber. A big hit this year.
2. What song always makes you cry?
RW: I would say probably something from Adele always makes me cry. She's such an amazing singer, and her voice is just so emotional. I'm trying to think… "Someone Like You", probably. That's a classic.
3. What's your go-to karaoke song?
RW: "Gangsta's Paradise" [by Coolio]. It has the rap, it has the melodic chorus. It's cool, I like to crush that. Although, weirdly, I don't like doing karaoke, because the microphones are normally not good because they've been dropped or people have abused the microphones. I don't like doing karaoke for that reason.
4. What song would have been played at your 8th birthday party?
RW: I don't even think I knew about music at my 8th birthday party! [laughs] The first cassette I had I think was the Spice Girls, which was an awesome cassette. I would play it all the time. But I'm not sure about when I was 8. I don't think I even knew what music was when I was 8.
5. What song reminds you of being at school?
RW: Oh my god, that Chumbawamba song, "I Get Knocked Down, But I Get Up Again" [actually called "Tubthumping"]. You know that one? That was a big hit as we were graduating. For some reason that was a huge hit.
6. What song reminds you of your hometown?
RW: OK, so an Australian song. There's a song, "I Still Call Australia Home", which Qantas often uses. When you fly into Australia they play it. It's very Australian. There's also an Aboriginal song called "My Island Home" by Christine Anu, which they often bring out at Australian events.
7. What was your favourite song to sing during the filming of Pitch Perfect?
RW: One throughout all the movies?!
We'll do one each.
RW: In the first movie the group sings Bruno Mars' "Just The Way You Are" and for some reason I thought we sounded so good singing that song. We were doing it in the middle of the night in a vacant swimming pool, and it just sounded awesome when we did it. Often when we get together as a group we sing that and we always remember our parts.
In Pitch Perfect 2, I loved "Wrecking Ball", because that was my little solo bit. And for the third movie, I'd probably say the Sia song, "Cheap Thrills". She's such a cool artist. Many, many years ago I gave her an award at the Australian Music Awards, and to see how she's become so massive internationally is really great.
8. What song reminds you of your family?
RW: [laughs] God, it would be something weird, I think. OK, this is obscure, but John Farnham – he's an Australian singer – has this song called "You're the Voice", which is a real Aussie anthem. Something like that, or something AC/DC. My uncle's favourite band was AC/DC.
9. What's a song from the first concert you ever went to?
RW: The first concert I went to was Michael Jackson, and he sang the song "Heal the World", and all the kids came out at the end. That's very imprinted in my memory.
10. What's the best song to listen to after a breakup?
RW: See, for me, I would want to listen to something fun and positive rather than wallowing. I would probably say something really fun, like Demi Lovato's "Confident". You know, something to try and pick you up and make you feel good about yourself.
11. What was the last song you had stuck in your head?
RW: "Despacito", and I don't even know the words, but that always gets stuck in my head. Oh, but you know what it probably is?! Hailee [Steinfeld]'s song "Let Me Go" that she has right now on the radio. I was just with Hailee yesterday, so I was singing that.
12. What's the song that always makes you want to dance?
RW: [thinks for a second and then starts to laugh] I'm not going to say "Macarena", because that is so dorky. I might have to come back to that one. I don't want to lock in "Macarena"! Maybe, like, an ABBA song. They're really popular in Australia and they always play them at events and it gets people on the dance floor. "Dancing Queen" would probably get people up on the dance floor.
13. And finally… What's one song you know all the words to?
RW: I very rarely know all the words to songs. I sing all the time to myself in the car, but I never really know the exact words. I have friends who can listen to a song once and know all the words. I'd have to say, very dorkily, musical theatre songs. Like, "One Day More" from Les Mis or something. I know all the words to that.
And all the parts.
RW: Yeah, yeah. You have to.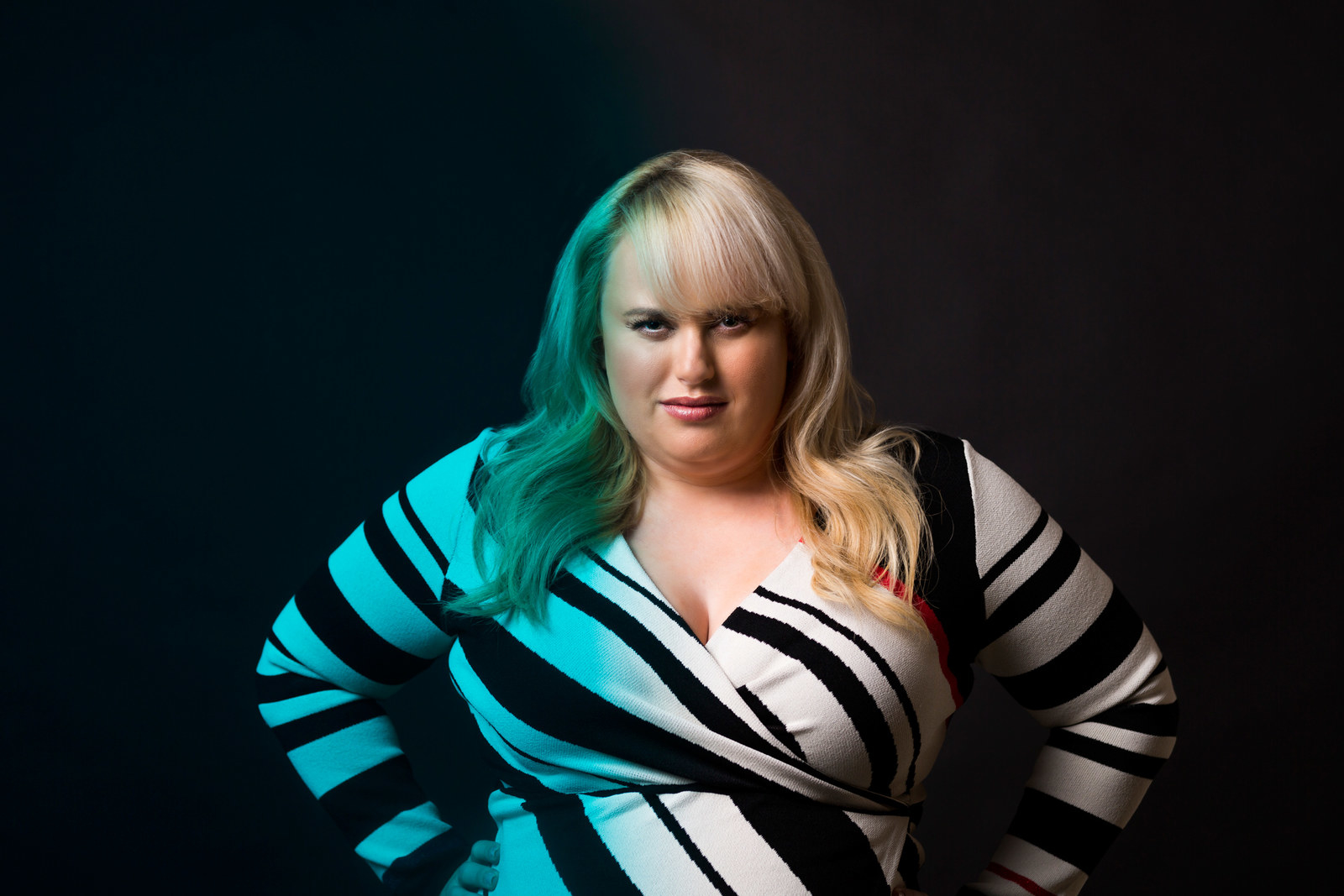 Thanks for chatting to us, Rebel! Pitch Perfect 3 is in cinemas worldwide from Wednesday 20 December.