If you haven't watched Netflix's Chilling Adventures of Sabrina yet, where have you been?! Go and watch it now. Keep this post open in a tab and come back after you've watched the whole season. You're welcome.
If you're a fan of the show, you probably already know that it's getting a special holiday episode. It's called Chilling Adventures of Sabrina: A Midwinter's Tale, and it'll premiere on Netflix on December 14th.
Well, Netflix just announced that the episode will include throwback scenes featuring a young Sabrina. And the actor they've cast to play her — Mckenna Grace — looks more than a little bit like her teenage counterpart, Kiernan Shipka.
Like, they look so alike it's actually creepy.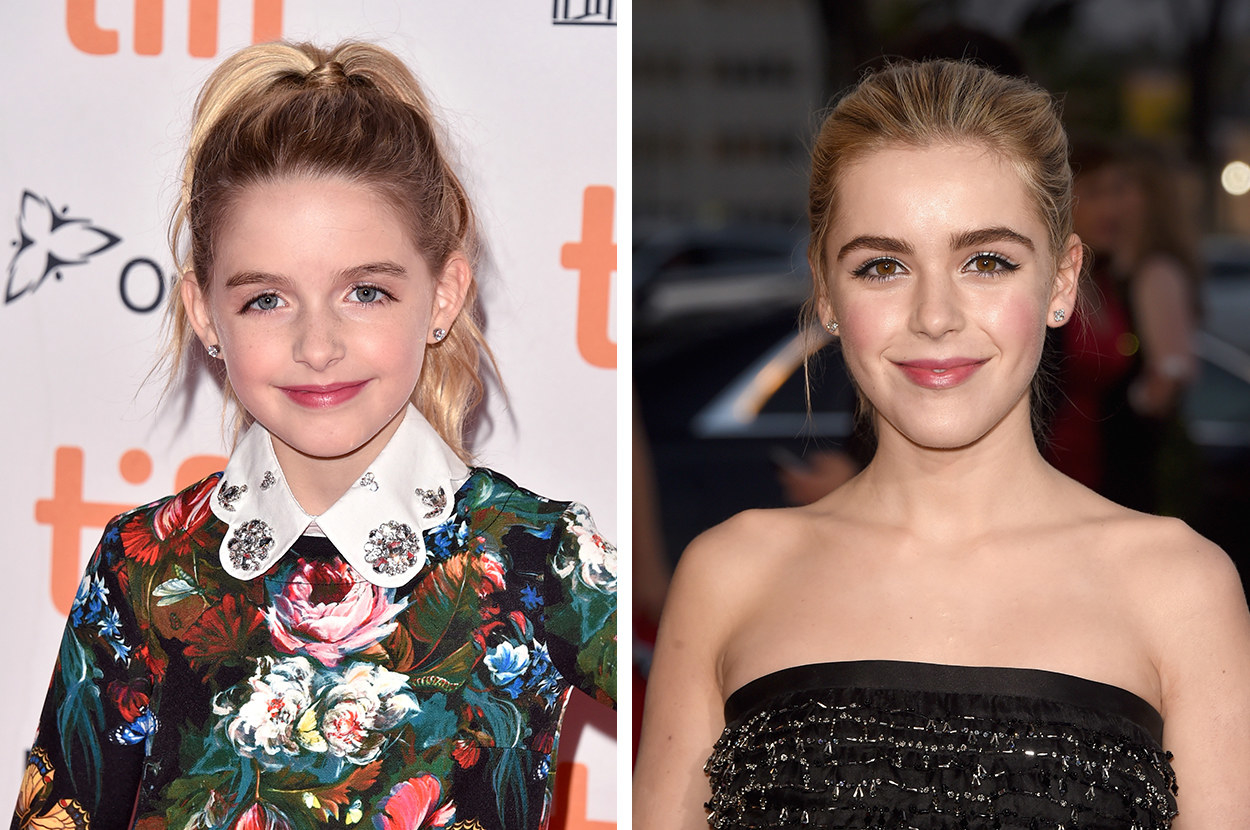 Mckenna's only 12 years old, but she's already got a seriously impressive resume. You probably recognise her from her roles as a young Tonya Harding in I, Tonya, or as a young Theo Crain in Netflix's The Haunting of Hill House.
Alternatively, you might recognise her from her real-life role as Looking Exactly Like Kiernan Shipka.
And if the uncanny resemblance wasn't enough to land Mckenna the role of Young Sabrina, her affinity for a particular familiar probably sealed the deal.
If you were (somehow) still questioning if Mckenna was the right person to play a young Sabrina, please look at this still of her in costume for A Midwinter's Tale.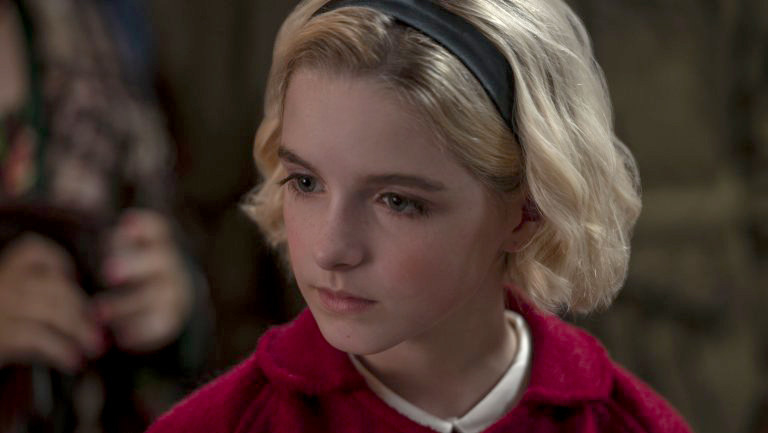 I have no doubt in my mind that döppelgangers actually exist after seeing these two side-by-side.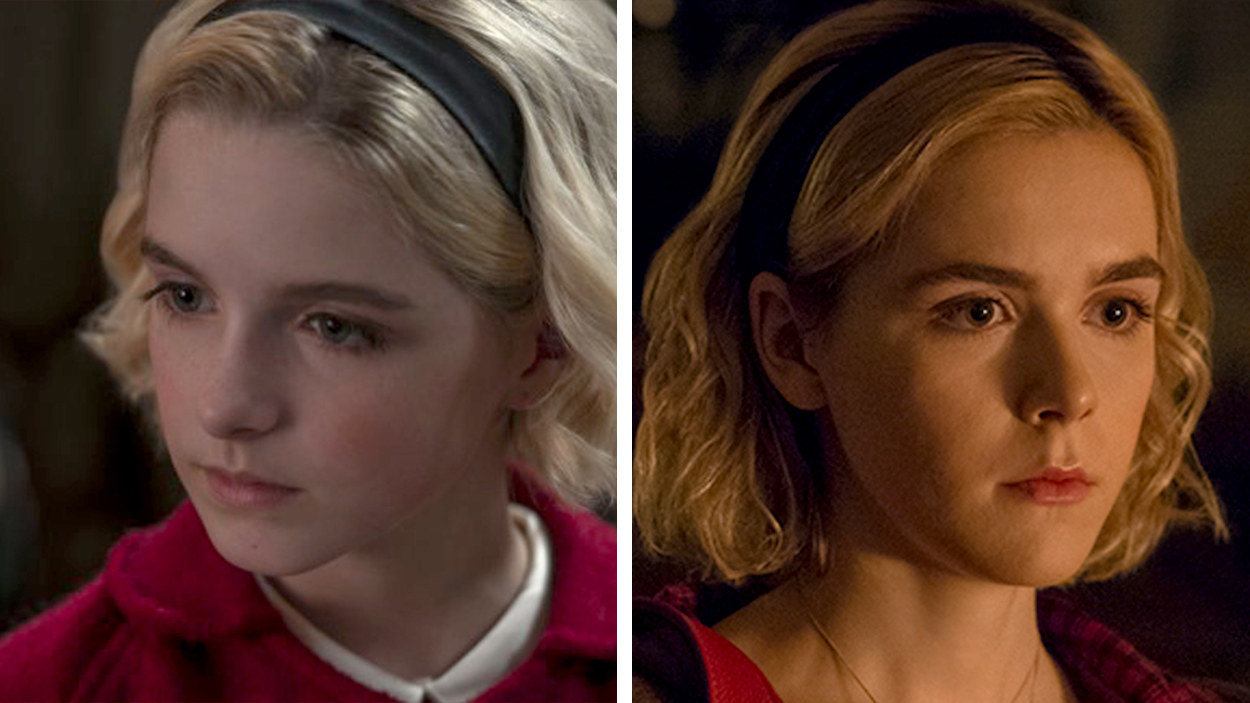 Netflix also announced that Alexis Denisof (of Buffy fame) will play Ms Wardwell's boyfriend — who returns from a trip unaware that his girlfriend has been possessed by Madam Satan — and Jedidiah Goodacre will play a warlock-slash-nightclub owner by the name of Dorian Gray.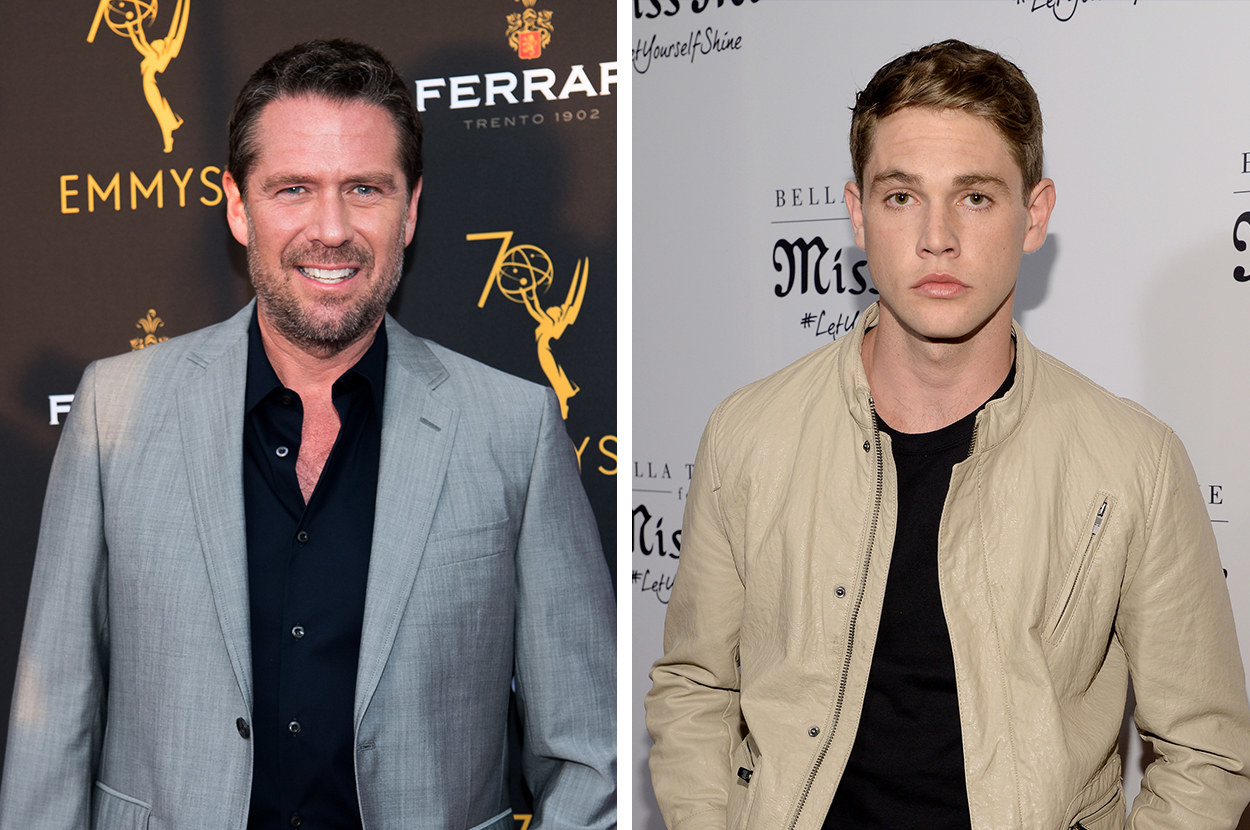 I, for one, can't wait to see this episode.
Chilling Adventures of Sabrina: A Midwinter's Tale will debut on Netflix on December 14th.