Alongside the single, the group also released a brightly-coloured, free-spirited music video, as usual showcasing their impressive choreography and vocal range, but also bringing joy and comfort to fans during a difficult time.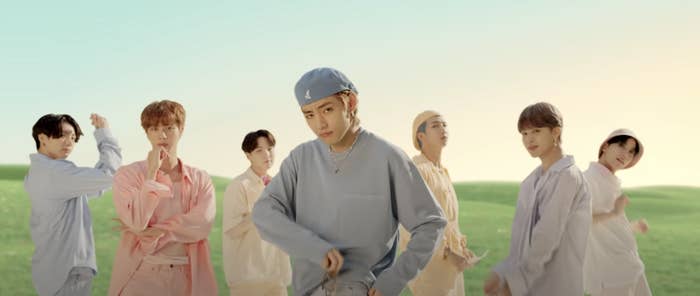 The music video has already smashed records with the backing of their fans — the BTS ARMY — with YouTube confirming on Sunday that it had racked up 101.1 million views in its first 24 hours, marking a new record.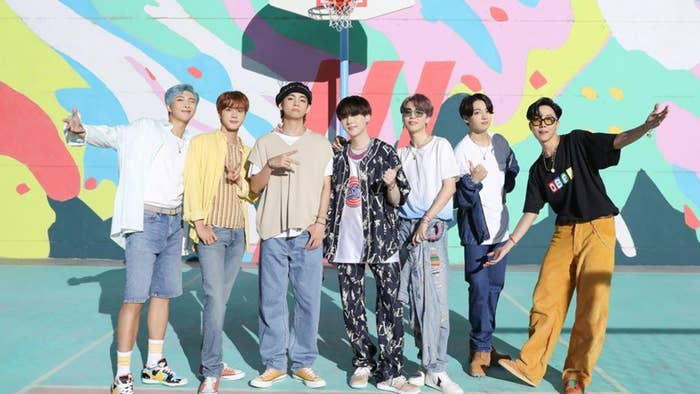 This is far from the first time BTS have broken records with their music, but "Dynamite" does mark one big milestone for the South Korean group: It's the first time they've released a single as BTS that's sung entirely in English.
At a press conference on Thursday prior to the single's release, the members explained that releasing "Dynamite" hadn't been in their plans for 2020, but when the COVID-19 pandemic hit, everything changed.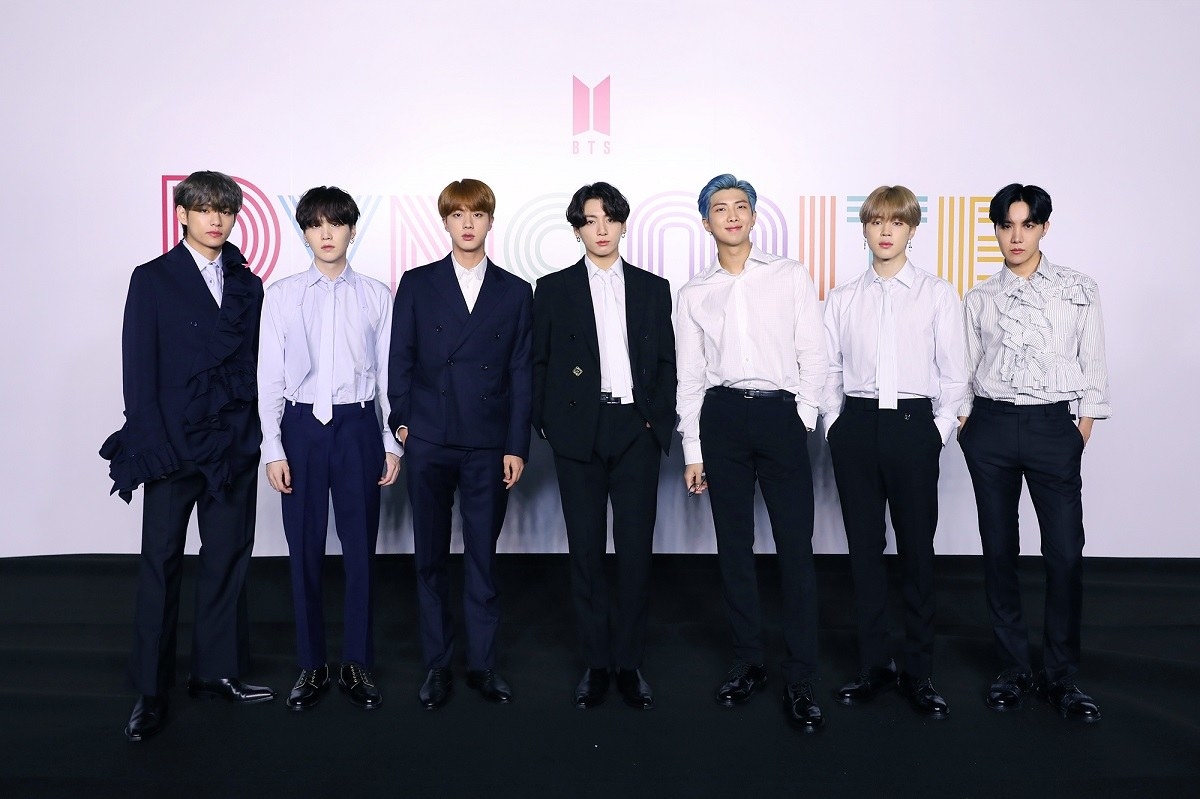 "As soon as we heard it, we thought it was a fun and cheery song that wasn't that serious," leader RM said. "It just made us feel good when we heard it. We really wanted to share this energy with the fans as soon as possible."
This goal is just one example of BTS' continuous and unmatched connection with their fans. In recent months, the members have made it their mission to connect with and comfort their ARMY, and with "Dynamite", that dedication really shows.