On Friday, BTS released the much-awaited music video for "Boy With Luv".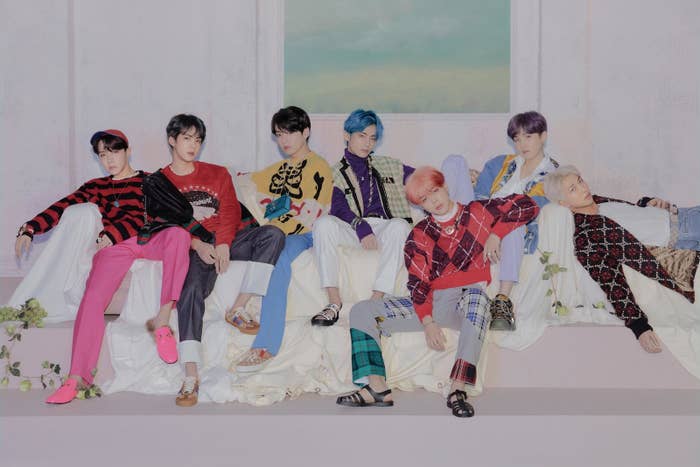 "Boy With Luv" features Halsey, who said she went to South Korea to work on it.
The music video has inspiration from the classic movie musical Singing in the Rain.
And it has two rap breaks: One from Suga...
Since the release, BTS-related hashtags have been the only things trending worldwide on Twitter.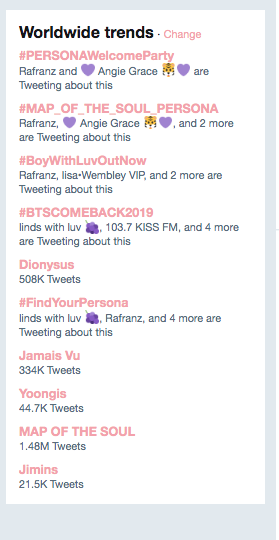 YouTube was showing an error screen for some people trying to watch the video, while others said the video viewing figures were frozen at 493,000 views. BuzzFeed News has reached out to YouTube for comment.
Whilst YouTube haven't confirmed the official figures yet, they have confirmed the video did become the mosts viewed.
But by the time this post was published, the view count appeared to be working again and had topped 9.7 million views, with 3.1 million likes.

The music video appears to have broken the record of most Youtube views within 24 hours with 78 million views.
People think the video is adorable.
Fans think it's the album of the year.
And a summer hit.
The album Map of the Soul: Persona is also out today and has a total of seven songs. Track 4, "Make It Right", was written by Ed Sheeran and produced by Suga.
The Ed Sheeran collaboration was previously teased by Suga in December.
And fans had been hoping for a while to get BTS and Ed Sheeran to meet as they didn't get a chance to at the Billboard Music Awards in 2017.
On Instagram, Ed Sheeran shared a screenshot of the track, which he said was the first K-pop song he'd worked on. "Check out the rest of the project too. Well done," he wrote.