Ariana Grande Has Responded To Accusations That She Appropriated Japanese Culture
"There is a difference between appropriation and appreciation."
By now we should all be well-versed in the tale of Ariana Grande and her tattoo dedicated to a tiny Japanese BBQ, but if you aren't, allow me to explain it to you quickly.
Last week, Ariana unveiled a new tattoo that supposedly read "7 Rings" in Japanese Kanji, the language that appeared in the music video for her song of the same name.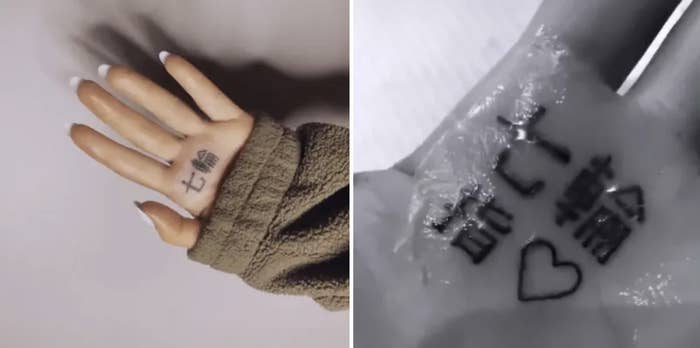 At first, Ari had a pretty good sense of humour about the whole thing. When TMZ dragged her for her inability to grasp the Japanese language, she replied that she would "shake [their] hand if [she] could".
But others didn't find the situation so funny. Several people called her out for exploiting Japanese culture, saying she shouldn't use a language she doesn't understand purely for the "aesthetic".
And over the weekend, in a series of now-deleted tweets, Ariana first apologised and then hit back at people accusing her of cultural appropriation.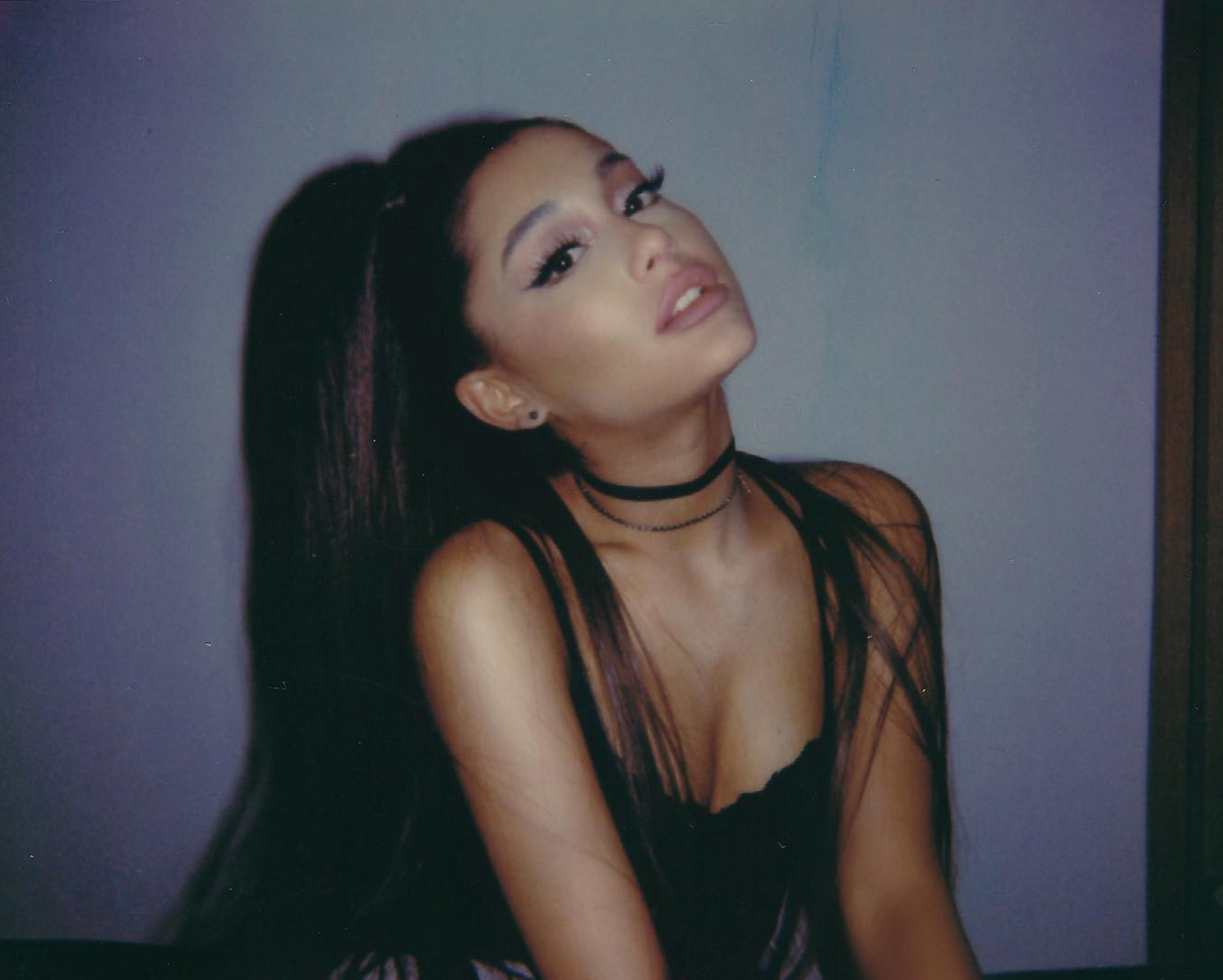 "I can't read or write Kanji obviously," she wrote in response to a person who said she should apologise for the mistake. "What do you want me to do? It was done out of love and appreciation. What do you want me to say?"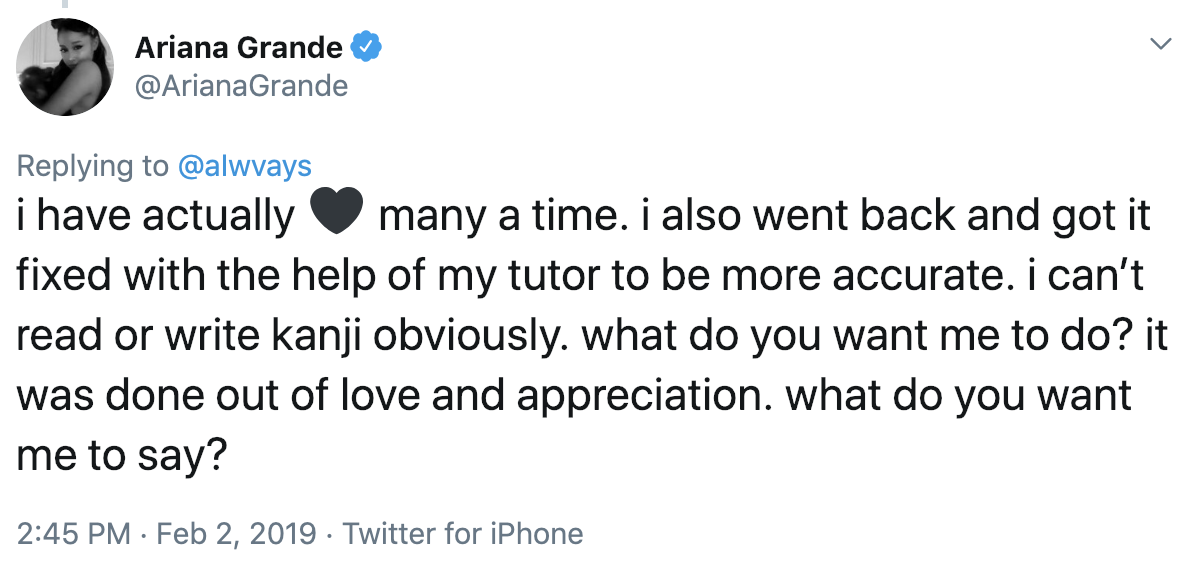 She went on to say that while other people in similar situations wouldn't apologise, because they liked how the tattoo looked, she at least attempted to rectify the mistake.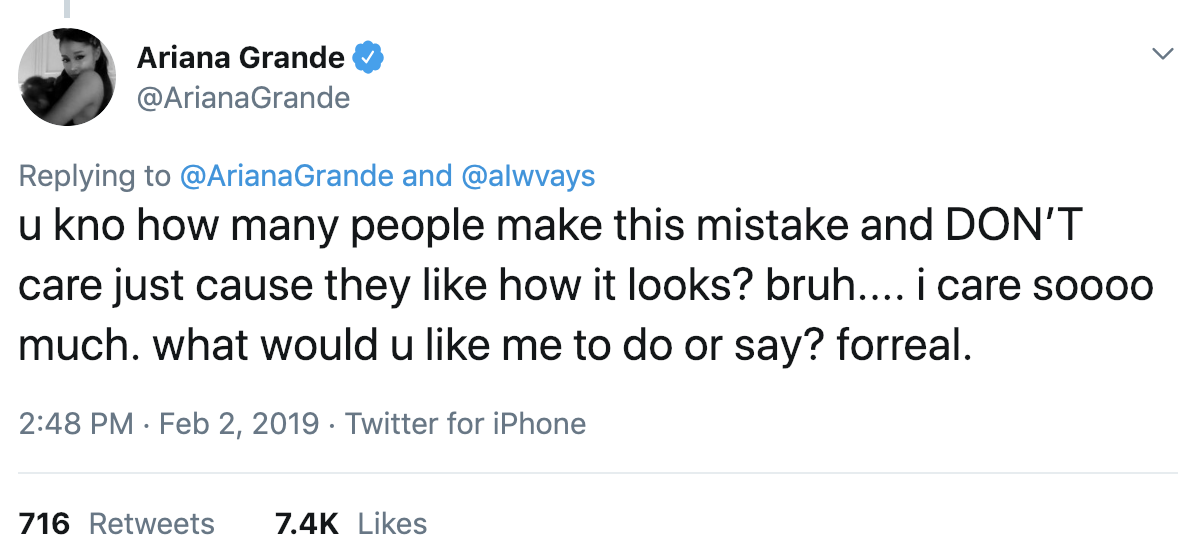 "There is a difference between appropriation and appreciation," she continued, before pointing out that all of the items featuring Japanese Kanji had been removed from her merch store.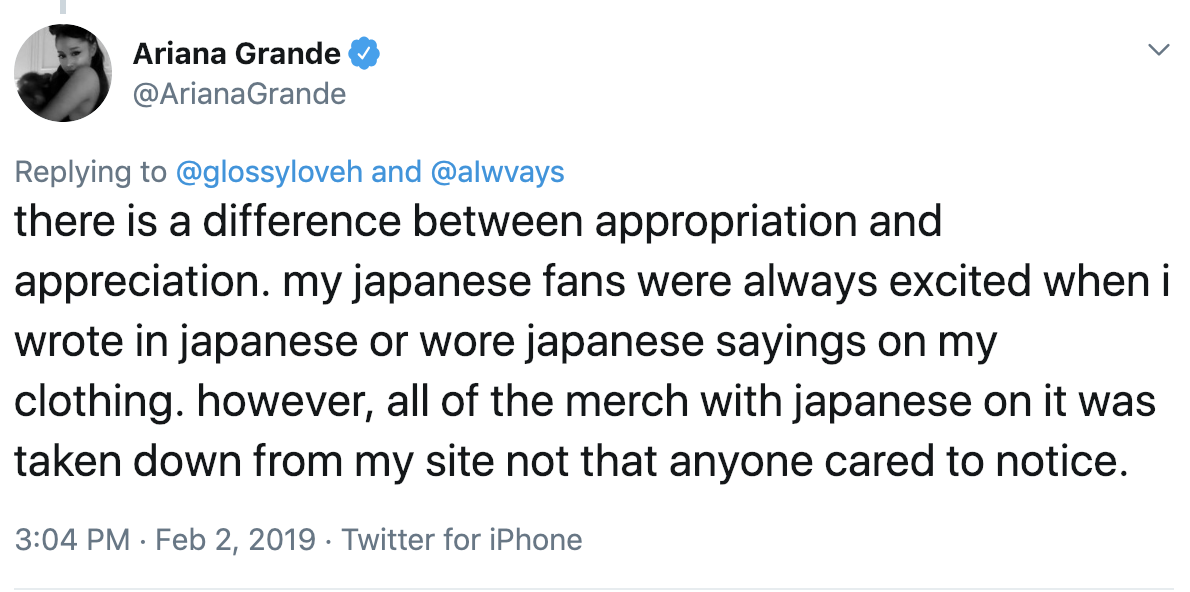 "People on this app really don't know how to be forgiving or gentle when someone has made an innocent mistake," she wrote in another deleted tweet, which pointed out that she deals with "crippling anxiety".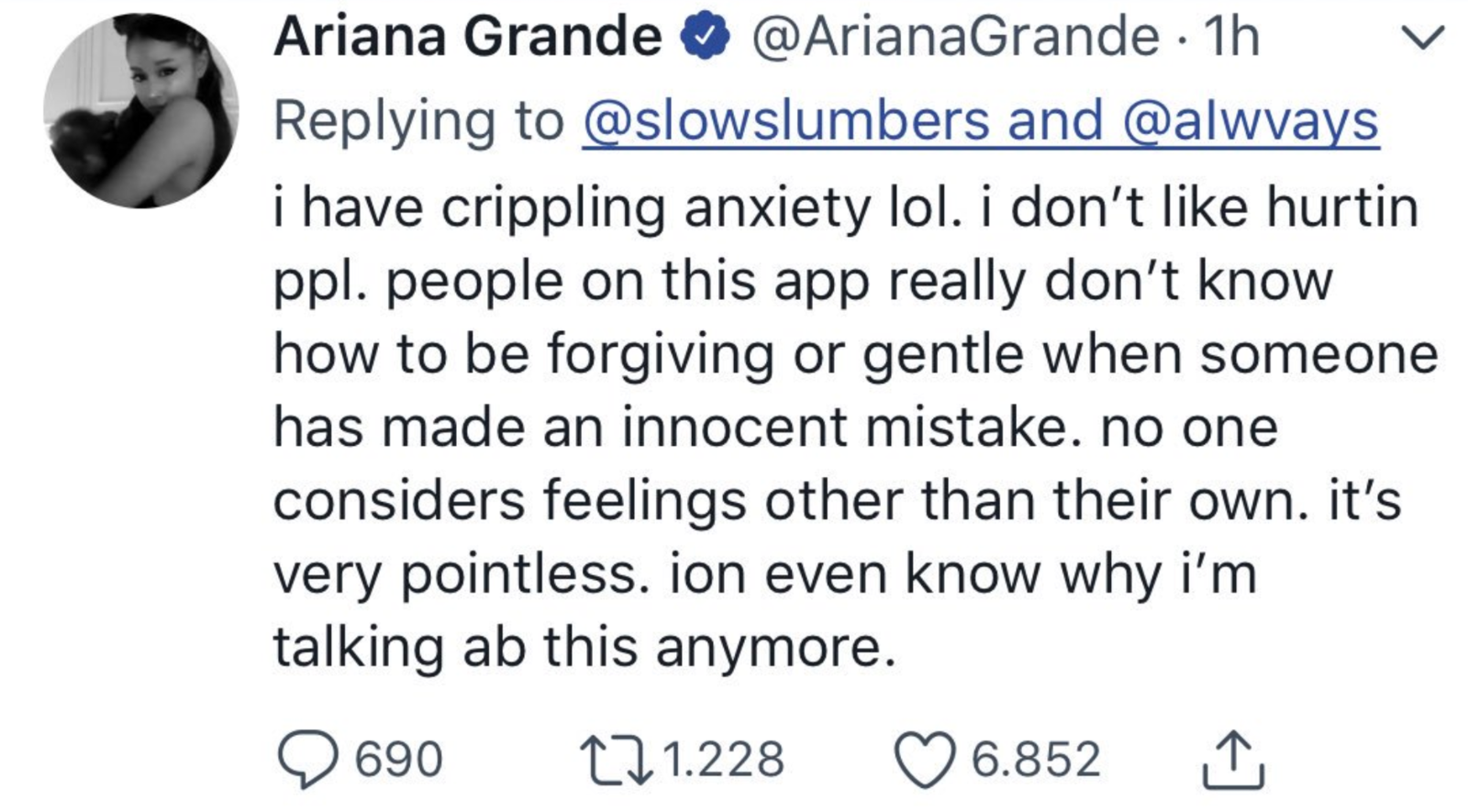 Some people weren't happy that Ariana brought up her anxiety, accusing her of playing the victim, and said she shouldn't have deleted the apology tweets in the first place.
Others defended Ariana, praising her for speaking up and attempting to fix the situation in the first place.
And a lot of people just want everyone to give Ariana a break.
But, through all the drama, there's still one tweet that hasn't been deleted.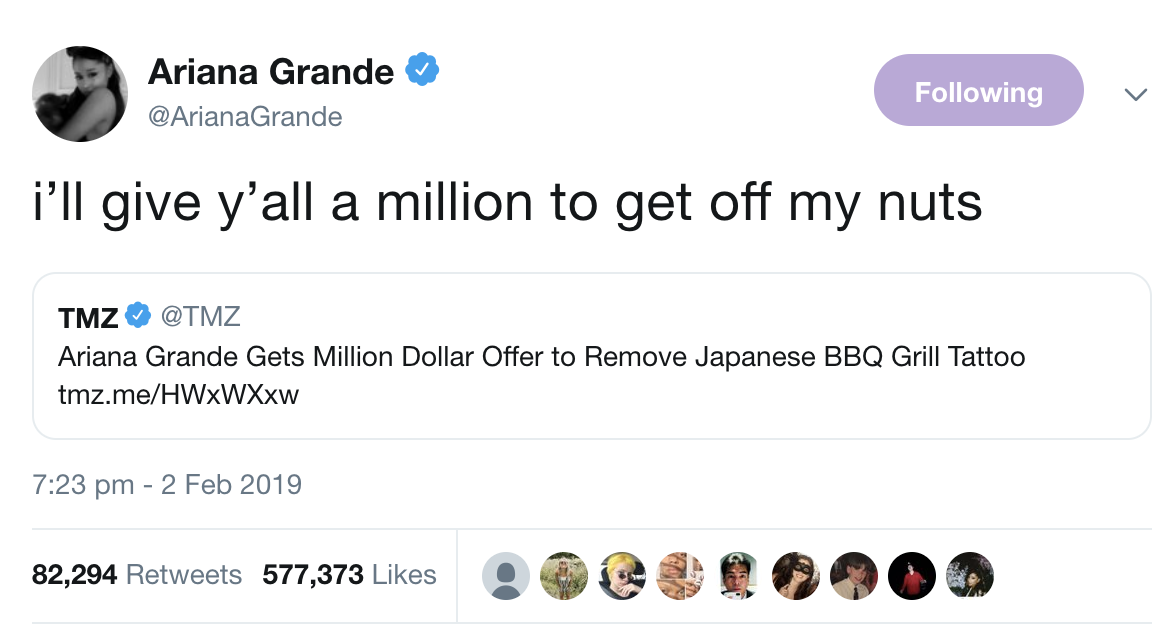 BuzzFeed has reached out to representatives of Ariana Grande for further comment.