On March 15, 2015, I was on spring break during my sophomore year of college when I happened to come across this program called Younger, created by the iconic Darren Star*. Needless to say, ya girl tuned in and stayed tuned in.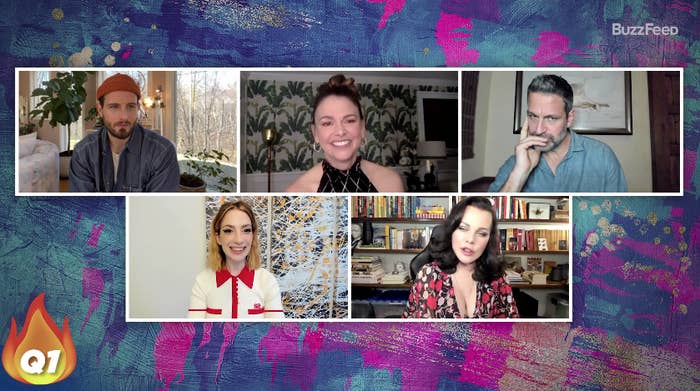 Over seven years later, the seventh and final season is coming to a close, and I'd be lying if I said I wasn't emotional!
So, to celebrate the final season of this fabulous series, we sat down with the cast — Sutton Foster, Nico Tortorella, Molly Bernard, Debi Mazar, and Peter Hermann — to have them answer your burning questions:
Like how Molly's first impression of Nico was that they were ~too cool for school~ and now they're actually the best of friends:
And Peter revealed that one of his favorite guest stars was Kristin Chenoweth:
And, overall, Debi was excited that the writers finally gave her scenes that didn't take place in the kitchen of her loft:
All in all, I'm gonna be sad to see this cast go, but I'm happy for all the episodes they gave us!