Every day there seems to be a new viral internet video challenge, but the big one right now is the "Fortnite Dance Challenge." And the stakes just got a lot higher when these professional dancers tried their luck with it.
But these contenders in the Fortnite challenge are heavy hitters: Kayla Gaskin, who's toured with Becky G and Yo Gabba Gabba!, and Leo Lam, who's performed with celebs like Beyoncé and Justin Bieber.
Both opponents picked a random dance out of a hat and then had 60 seconds to watch the dance and then recreate it.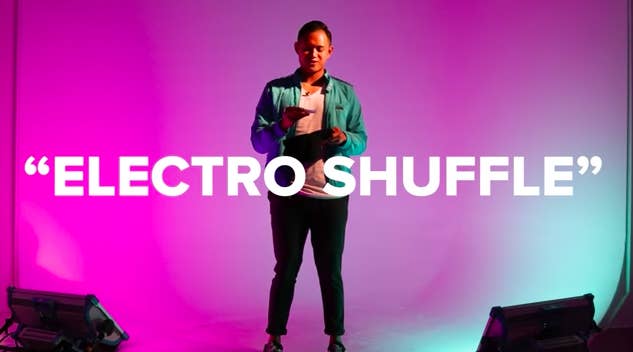 In the first round, Leo showed some fancy footwork while recreating the electro shuffle.
But Kayla took it home with her take on the orange justice dance.
For the next round, Leo brought out his 21st century robot skills.
While Kayla threw it back to the 1920s with her flapper dance.
Without missing a beat, Kyle proved he knew how to floss.
And Kayla threw a little lean in her tidy dance.
Leo helped Kayla out during the next round when she couldn't quite figure out what was going wrong with her "Hype" dance.
By the last round Kayla and Leo seemed unstoppable, but it was the infamous "Squat Kick" dance that did them both in.
Overall, the two made the "Fortnite Dance Challenge" look far easier than it actually is, and pretty much crushed it. Check out the full video to see for yourself.