1.
The "Someone Tried to Open the Door" Face:
2.
The "Someone Is Knocking" Face:
3.
The "Gotta Wait 'Til They Leave to Finish" Face:
4.
The "SOMEBODY'S IN HERE!!!" Face:
5.
The "Someone Just Walked In" Face:
6.
The "Just Found Out There's No Toilet Paper and I've Gone Too Far" Face:
7.
The "Someone Interrupted Me Right Before Splashdown" Face:
8.
The "I Thought I Was Alone, Who IS THAT" Face:
9.
The "Guess I Gotta Read This" Face: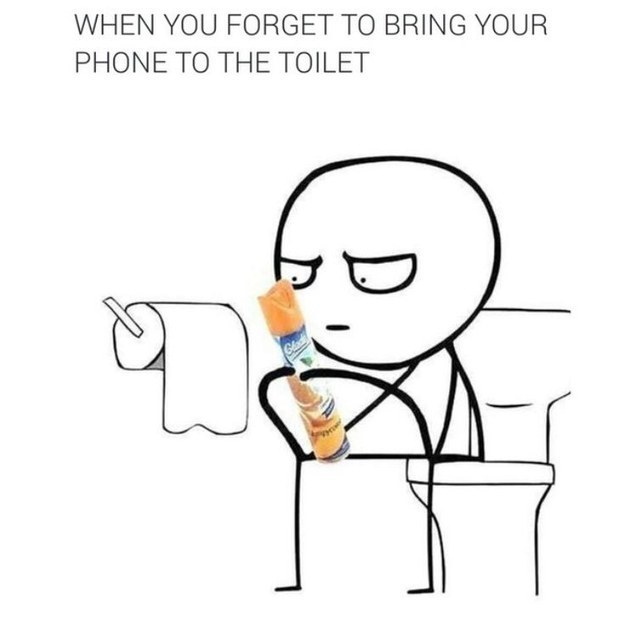 10.
The "Forgot My Phone" Face:
11.
The "I Thought They Were Leaving But Still No Sink" Face:
12.
The "This Bathroom Is Too Full" Face:
13.
The "Made Eye Contact With Someone Through the Stall Gap" Face:
14.
The "I Hear That Poop Next Door All Too Clear" Face:
15.
The "Someone Walked In and Yelled, 'DAMN WHO'S TAKIN' A SHIT!!!'" Face:
16.
The "Water Just Splashed My Butt" Face:
17.
The "That Person Next To Me Does NOT Sound Healthy" Face:
18.
The "Someone Didn't Wash Their Hands" Face:
19.
The "Been Here So Long My Leg Fell Asleep" Face:
20.
The "SOMEONE IS OPENING THE DOOR" Face:
21.
The "Extra-Difficult Shit" Face:
22.
And finally, The "I DESTROYED THIS PLACE" Face: