Bowen Yang Is The Best Part Of "SNL" Right Now And Here Are 12 Moments That Prove It
I have said this once and I will say it again: 🗣 NOMINATE BOWEN YANG FOR AN EMMY!
Excuse me, can I have just a minute of your day to discuss the downright hilarious and criminally underrated Bowen Yang, please?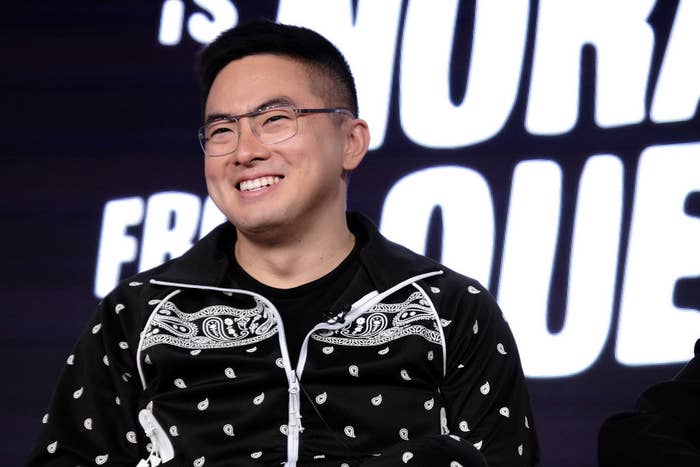 Bowen's been killing it on SNL both as a writer and a featured player since 2018 and 2019 respectively. Though he's only been on the show for a little while, I'd argue he's one of the best, funniest cast members right now. He does 👏 not 👏 miss👏!
So let's take a little trip down memory road and look at some of his most iconic characters and sketches, shall we?
1.
When he gave 110% in this "U.S.O. Performance" sketch with Kristen Wiig and Dua Lipa:
3.
Sorry, but this sketch is too good to include just one moment: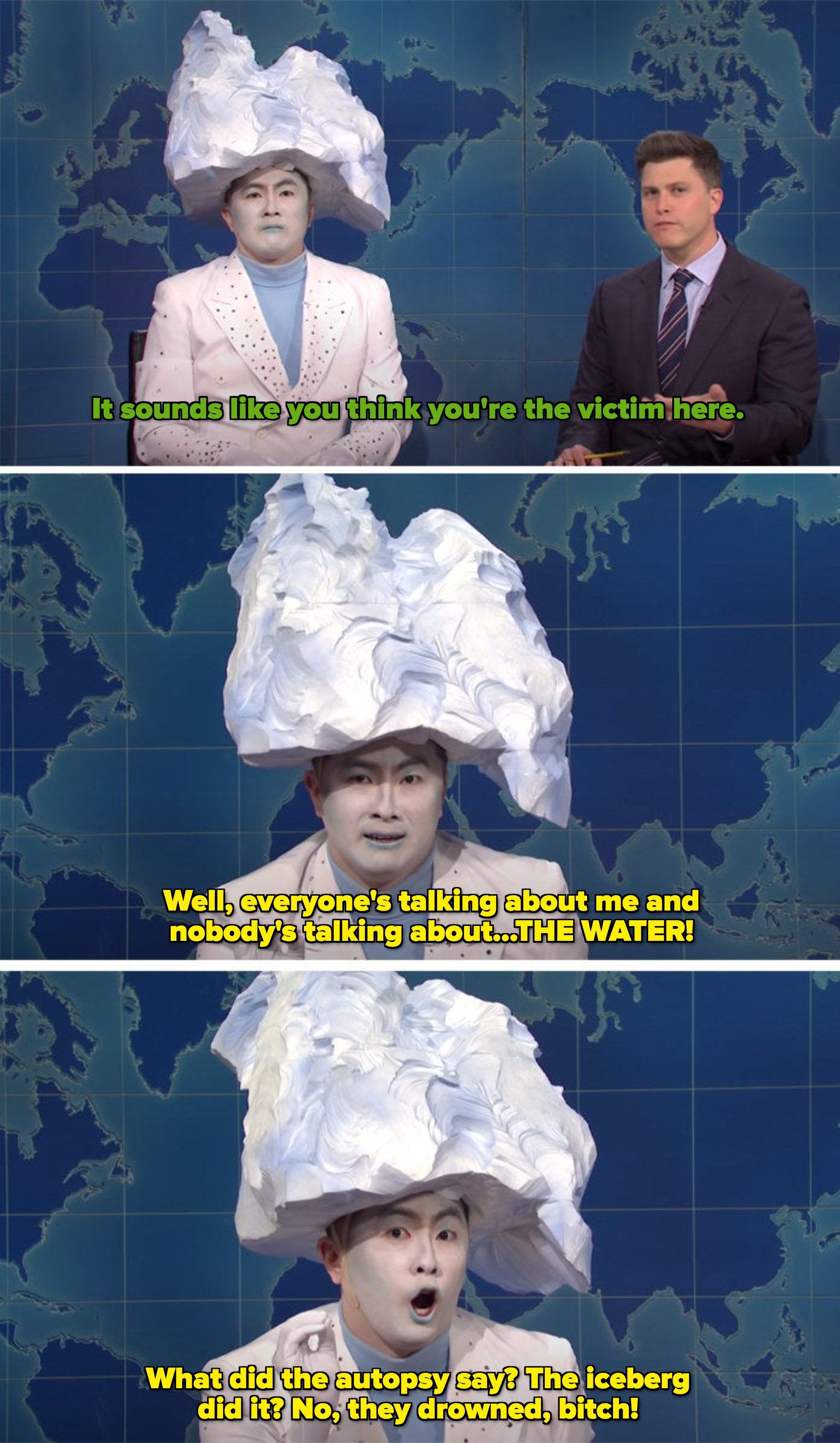 5.
And when he got real about it too: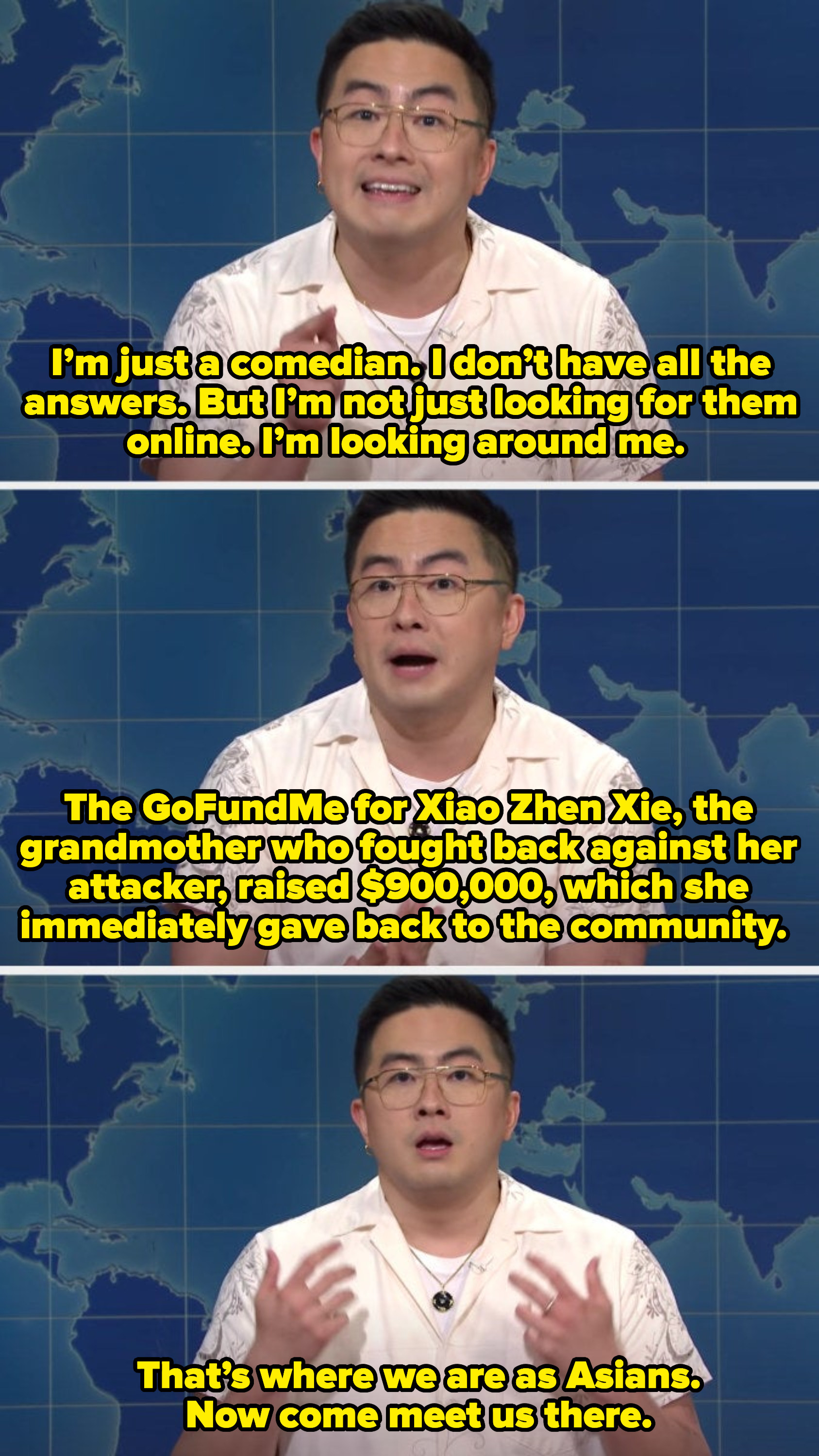 6.
When he gave us this absolutely iconic "Sara Lee Bread" sketch with none other than Harry Styles himself: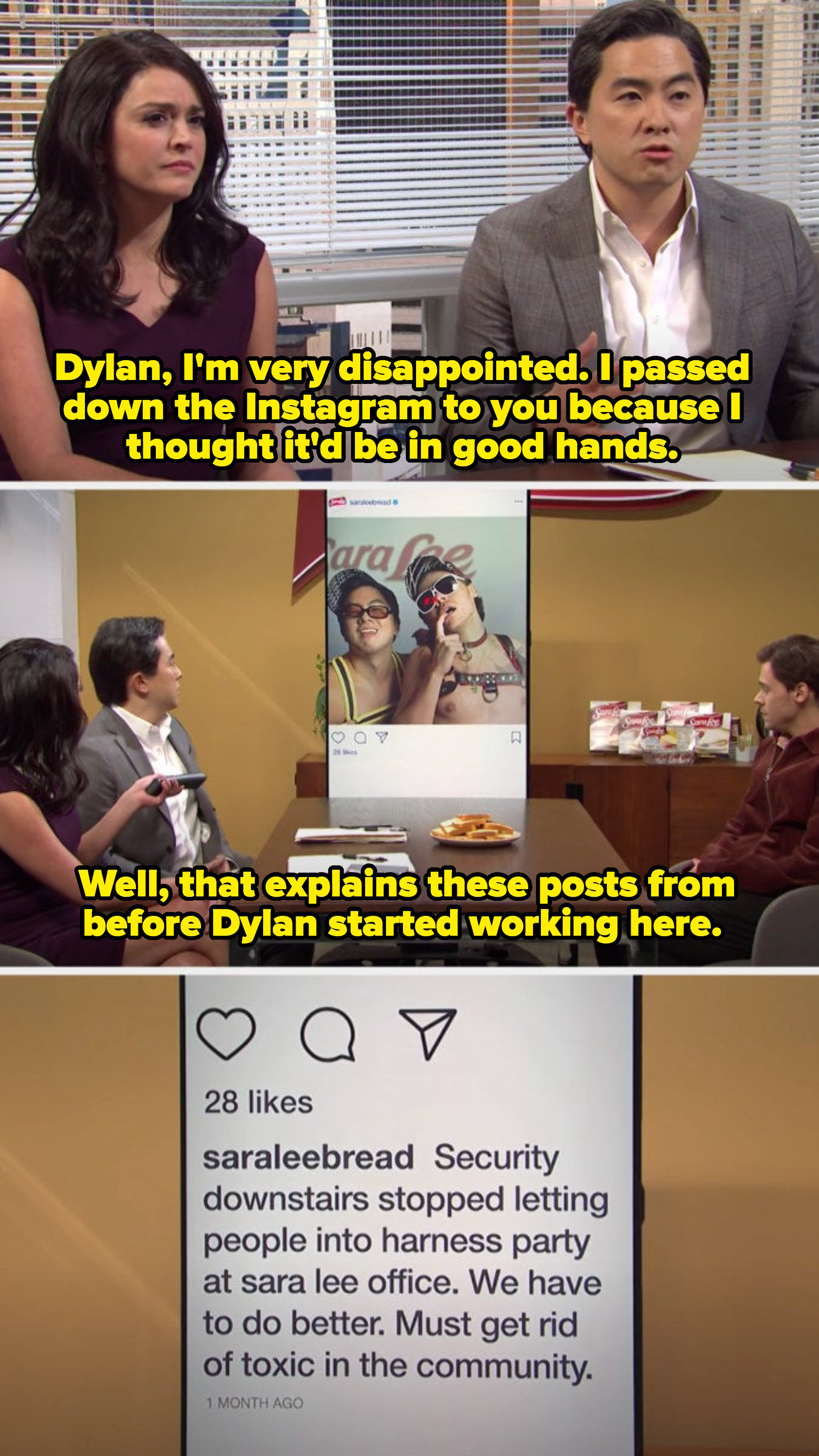 7.
When he was Chinese trade representative Chen Biao on "Weekend Update" and DID NOT come to play: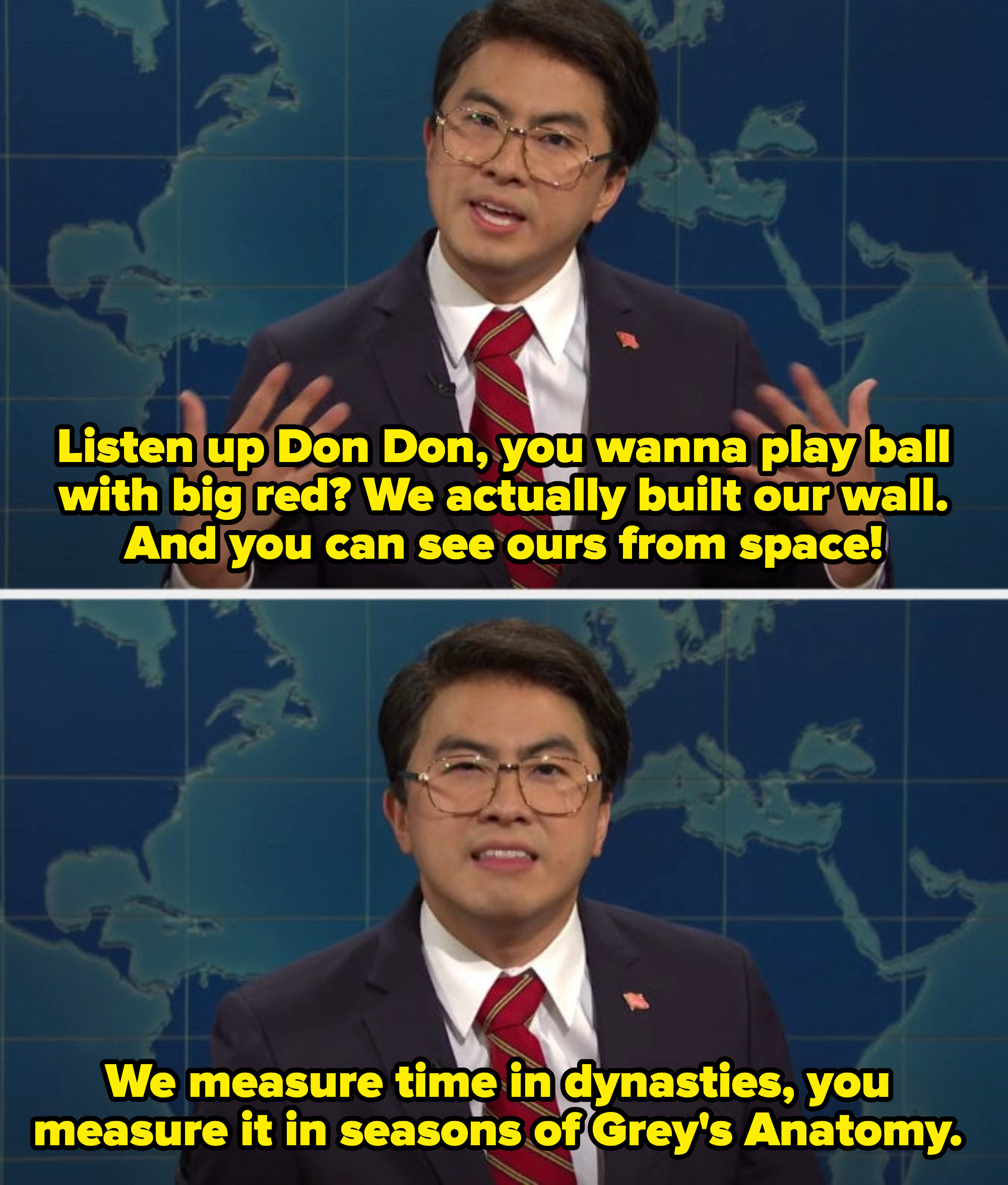 8.
And when he came back once again as Biao to discuss TikTok: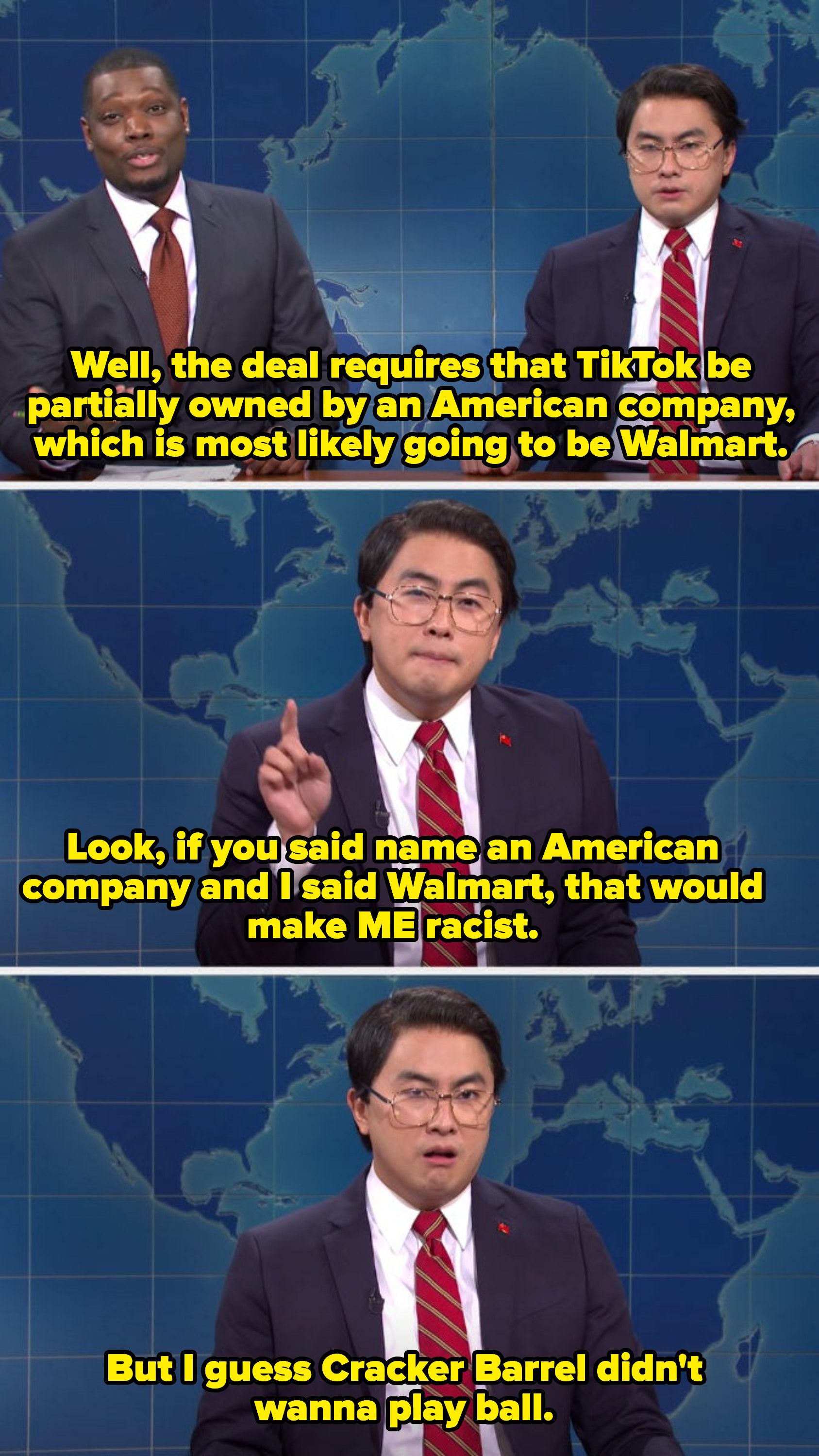 9.
When he played Kim Jong-un and practically stole this whole sketch without saying a single English word:
10.
When he went on "Weekend Update" to do a spot-on Fran Lebowitz impression: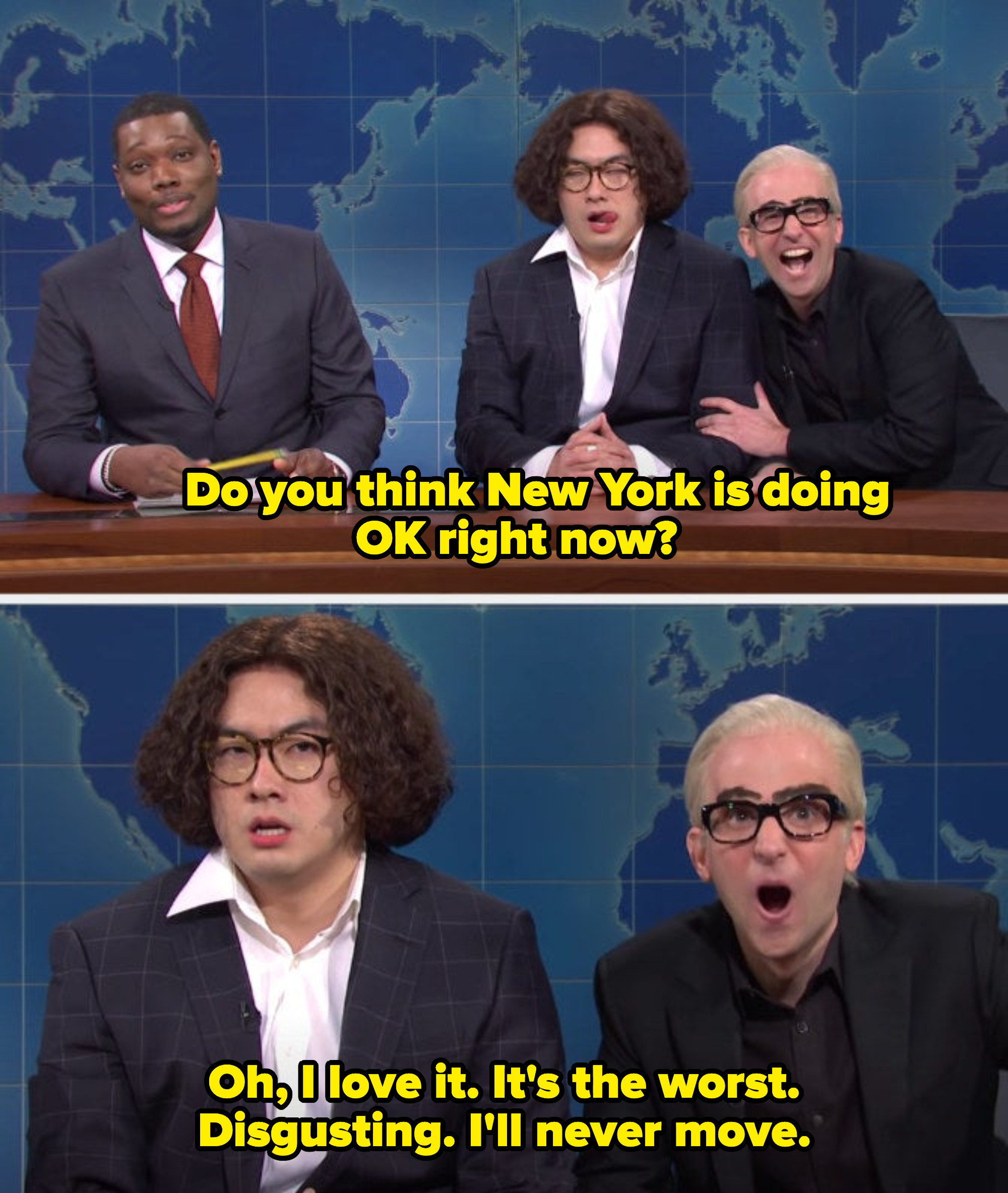 11.
When he made an appearance in Pete Davidson's "Stu" music video as Elton John:
12.
And finally, when he played SoulCycle instructor Flint, who had some Very Helpful advice: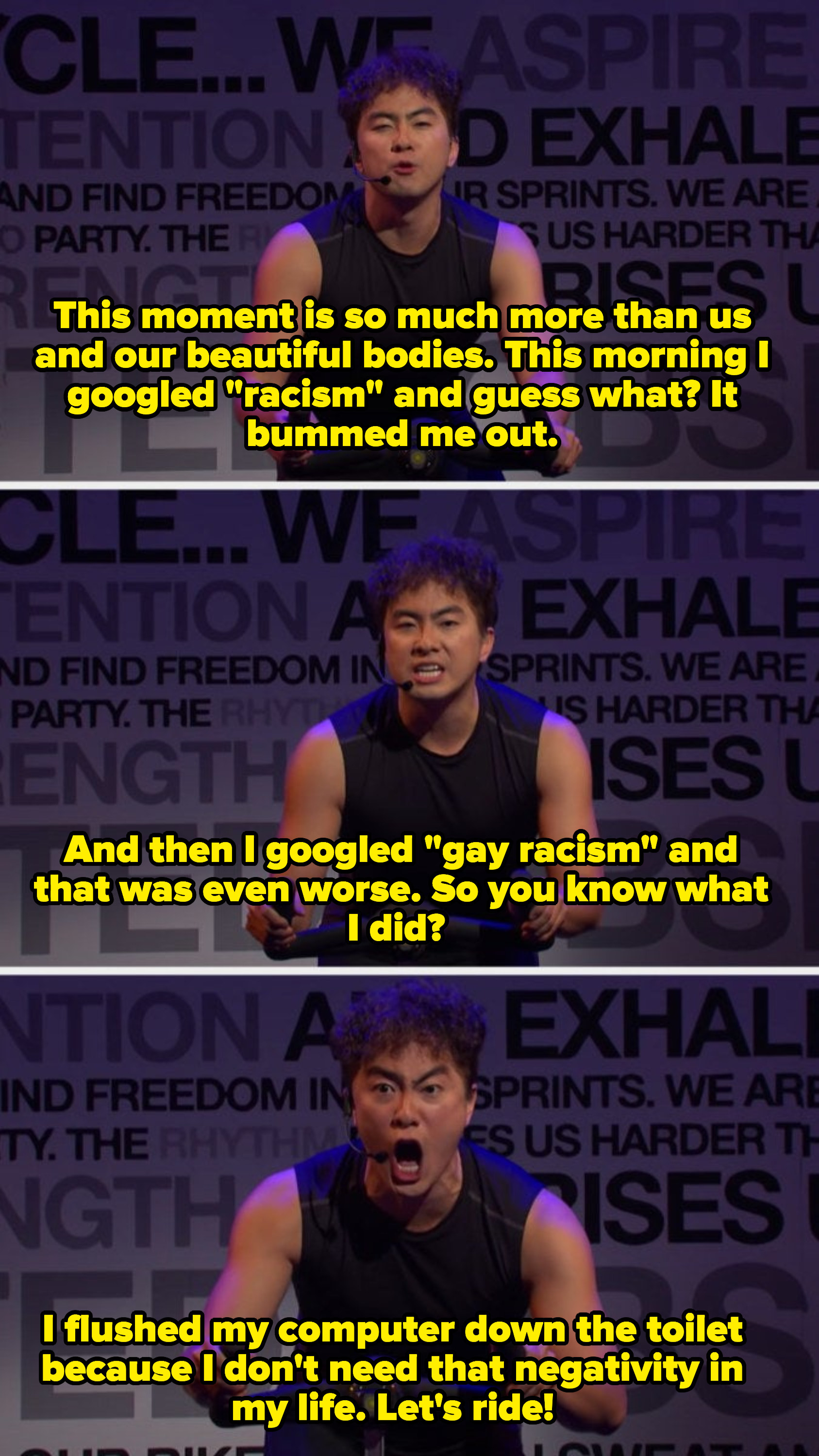 LET ME HEAR YOU MAKE SOME NOISE, BOWEN HIVE!