So this is Oscar-winning actress Emma Thompson.
You might know her from Harry Potter, Sense and Sensibility, Love Actually, Howards End, or one of her many other wonderful performances.
This is Donald Trump.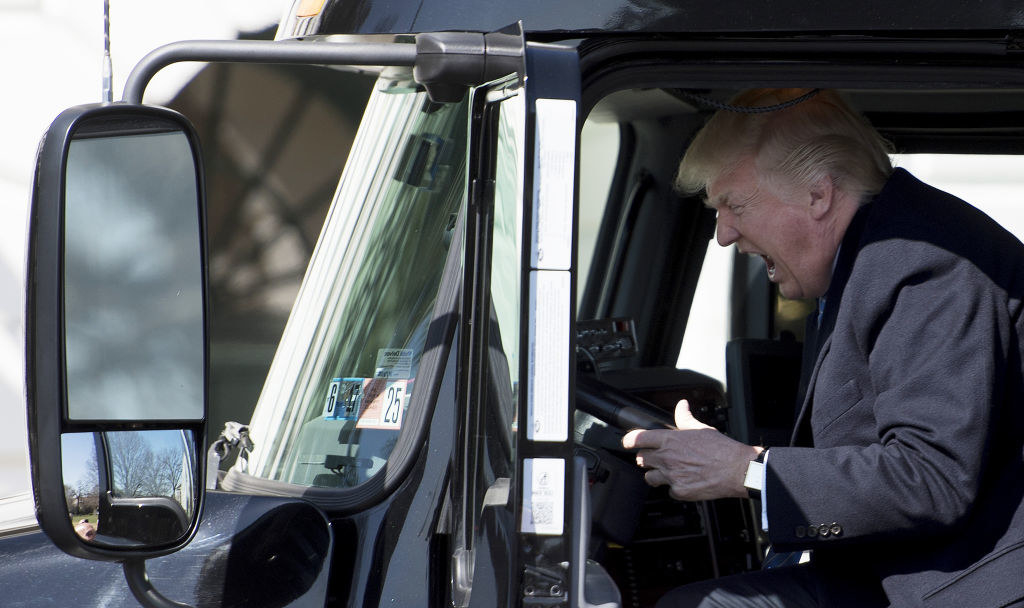 Back when Thompson was shooting Primary Colors, she got a call while she was in her trailer.
Thompson says that when she asked why, Trump responded: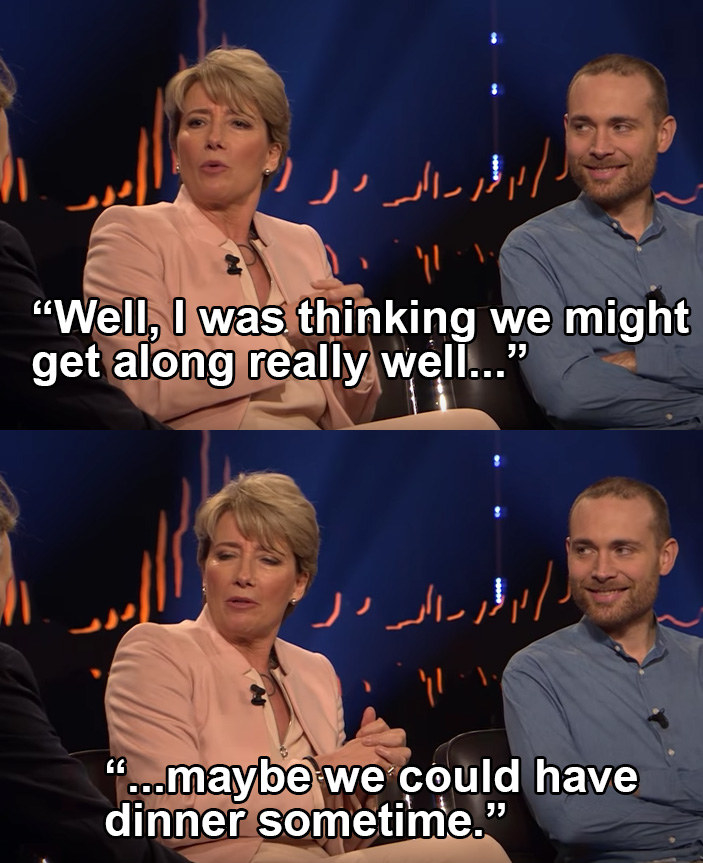 But she's polite and British, so she just said...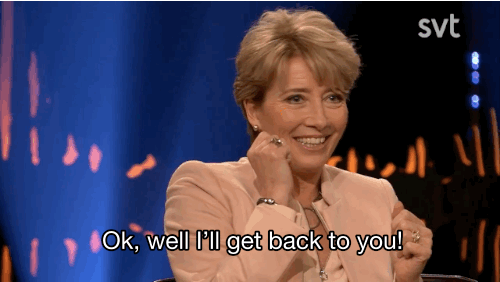 Thompson said she does have a bit of regret.