I don't need to explain how TikTok has helped thousands get through the pandemic. Not only has the app proved to be a necessary retreat from all the mess happening in the world around us, but it has also been an outlet for creatives seeking a home for their work, and everyday people who just want to let loose and maybe do a little dancey dance.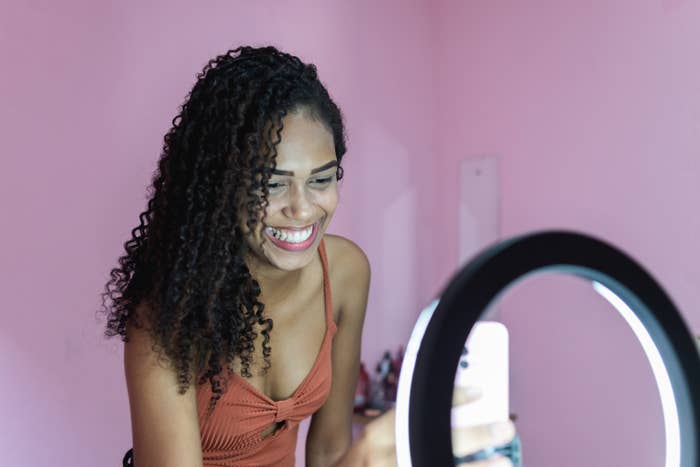 Between the '90s nostalgia and foraging through nature for safe sweets to eat, here are 11 history-making trends that we hope will come back to TikTok in 2022, and 11 that are less than a vibe:
These ultra-creative takes on the short clips Adult Swim airs right as your show is about to come back from commercial break dominated For You pages this summer. The videos were always perfectly styled, touched on some of the clock app's best trends (feta pasta bump, anyone?) and appeared effortless, even though the Adult Swim bumps are probably among TikTok's most time-consuming trends. Tbh, would be a pretty cool move if Adult Swim hired a few of these genius minds to make IRL bumps.

Before we knew her as ✨Olivia Rodrigo,✨ this trend on TikTok catapulted the former Disney star into fame when her song debuted as #1 on Billboard's Hot 100 chart. Driven by thousands upon thousands of videos made to the lyrics of first single "Drivers License," Rodrigo broke records on both Spotify and Apple Music. It was at this point in the year that we realized TikTok's power over the music industry is undeniable.

The #SilhouetteChallenge was the sexy escapism we all needed. Participants started in their everyday sweats or lazy attire, and transitioned into a sultry, red-lit pose that showed off their frame. Celebrities like Normani, Cardi B, Chloe Bailey, and more jumped in on the trend, and I feel like 2022 deserves a 2.0 version.

Noodle the pug was one of TikTok's breakout stars this year. Every morning, Noodle's human gives him a sweet pet before trying to place the pup on his feet. In a cross between the Goundhog's Day groundhog and astrology fortunes, Noodle's mood is meant to predict how your day may go. If the dog stays upright, it'll be a great day. But if he topples over? Welp, it's a No Bones Day and you may want to stay inside. More Noodle predictions in 2022, please!

This is the second thirsty trend we included on this list, but it's necessary. Originally created by teen Erika Davila, this challenge put everyone's knees to the test. Whether it be celebs like Rico Nasty or stay at home moms, everybody got a taste of what it's like to be Megan Thee Stallion for the day, and I need all of that confidence back on my timeline right now.

7.
History: The Backyardigans "Castaways" Song
8.
History: "Study With Me" Livestreams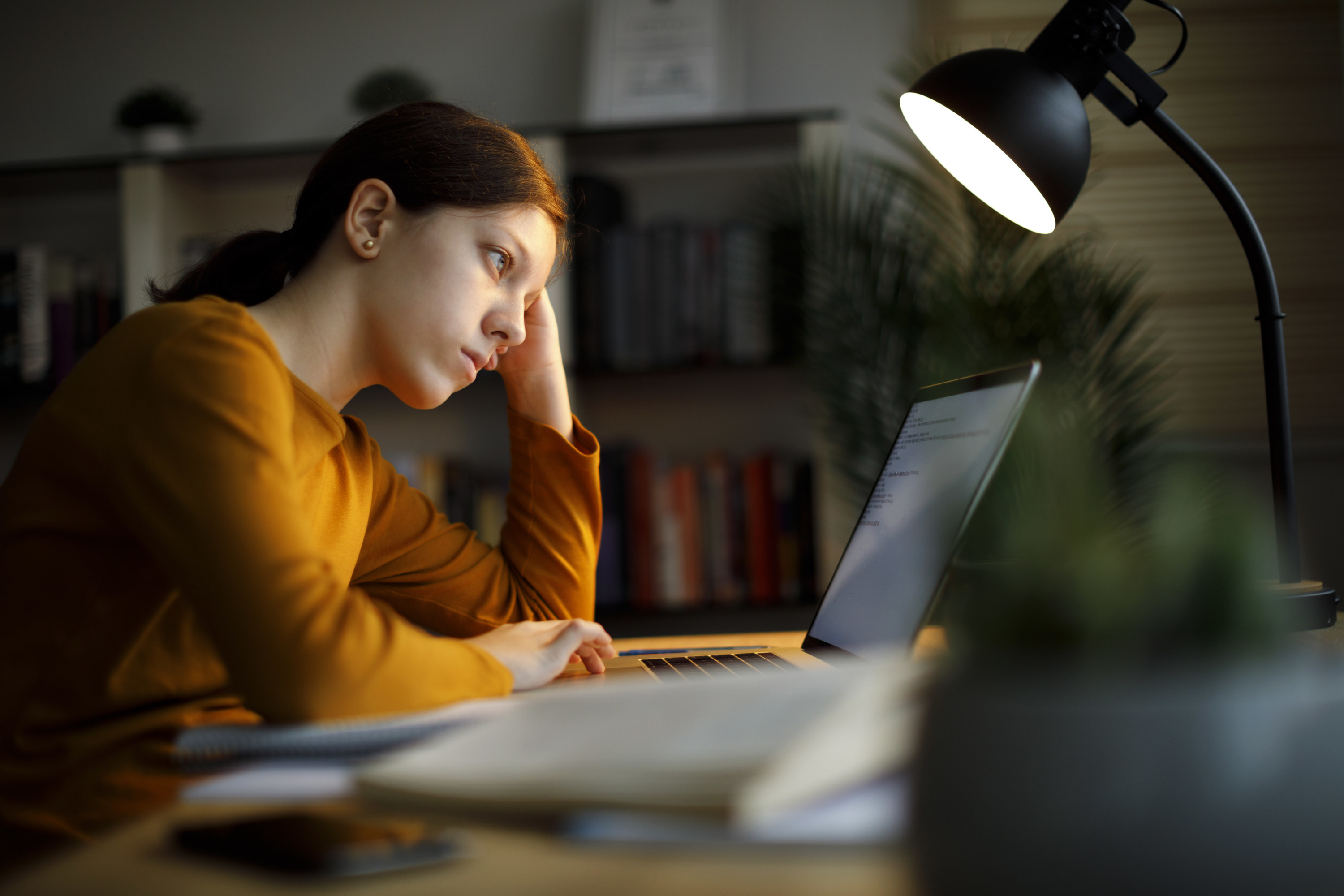 In a matter of days, Emily Mariko's salmon bowl recipe went so viral that it catapulted her following from 223,000 to over 2.4 million in a matter of days. The leftovers hack also inspired many to skip tossing aside old food and create their own second-day favorites.

10.
History: Olympians Joining The Clock App
12.
Less Than A Vibe: Jerking
13.
Less Than A Vibe: A TikTok Dance for "Thot Shit" by Megan Thee Stallion
14.
Less Than A Vibe: Inverted Filter
15.
Less Than A Vibe: Feta Pasta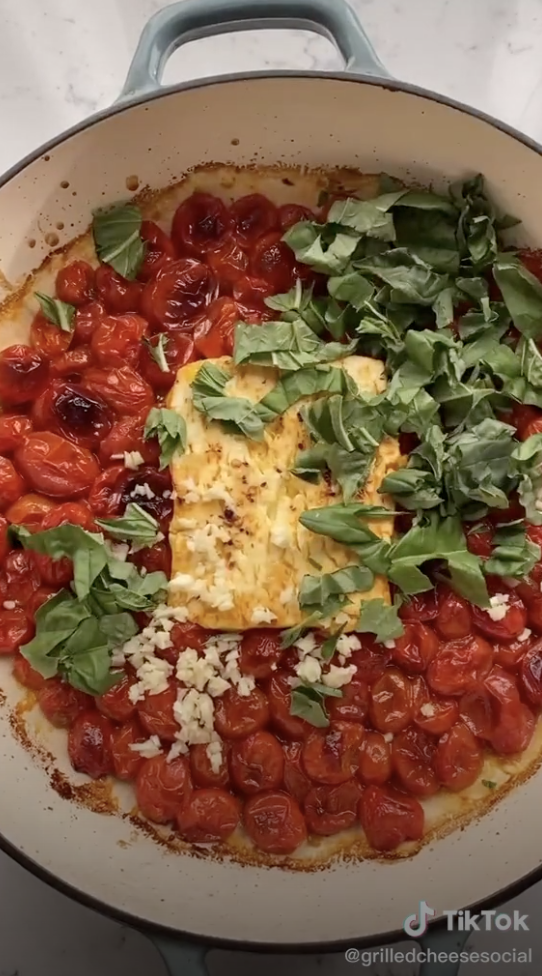 16.
Less Than A Vibe: Millennial vs. Gen Z Wars
17.
Less Than A Vibe: Vinyl Becoming A Trend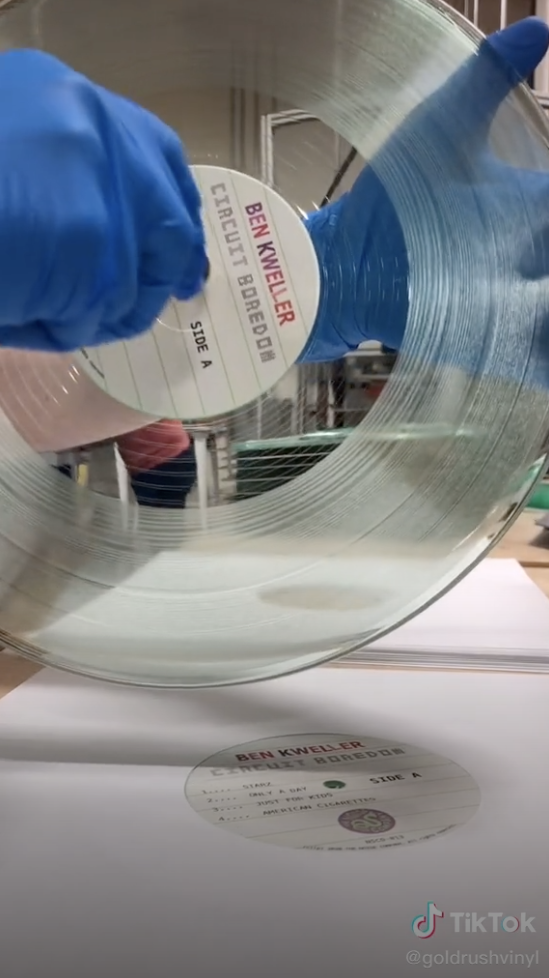 18.
Less Than A Vibe: Buffering
19.
Less Than A Vibe: The Co-Opting Of "Corvette, Corvette"
20.
Less Than A Vibe: Sprinting Through Versailles
21.
Less Than A Vibe: Calling Things "Cheugy"
Did we miss something? Let us know which 2021 TikTok trends will go down in history — and which we can totally leave behind during the new year — in the comments below!
The year is almost over, and we're looking back on 2021. Check out more from the year here!