It feels like every month, TikTok has a new favorite main character.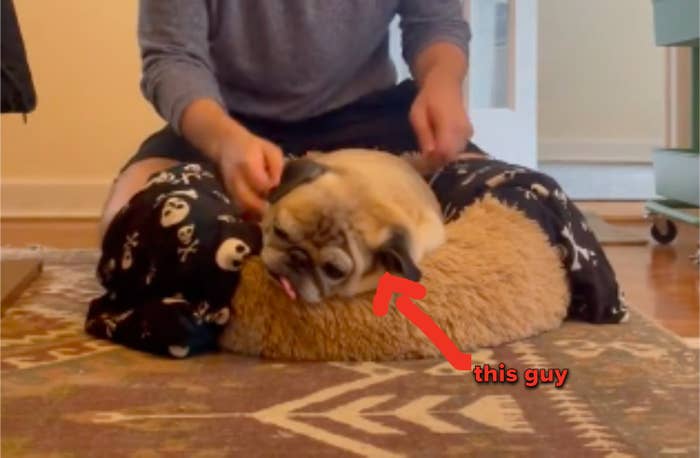 In that video, Jonathan jokes, "You're just in time for another round of 'No Bones,' which is a game where we find out if Noodle has bones or not."
Jonathan told BuzzFeed that he and Noodle have been going through this routine for a while and he had "no idea people would latch on and get attached."
Waiting to see if Noodle is having a "bones day" or a "no bones day" has almost become a ritual for pretty much all of TikTok.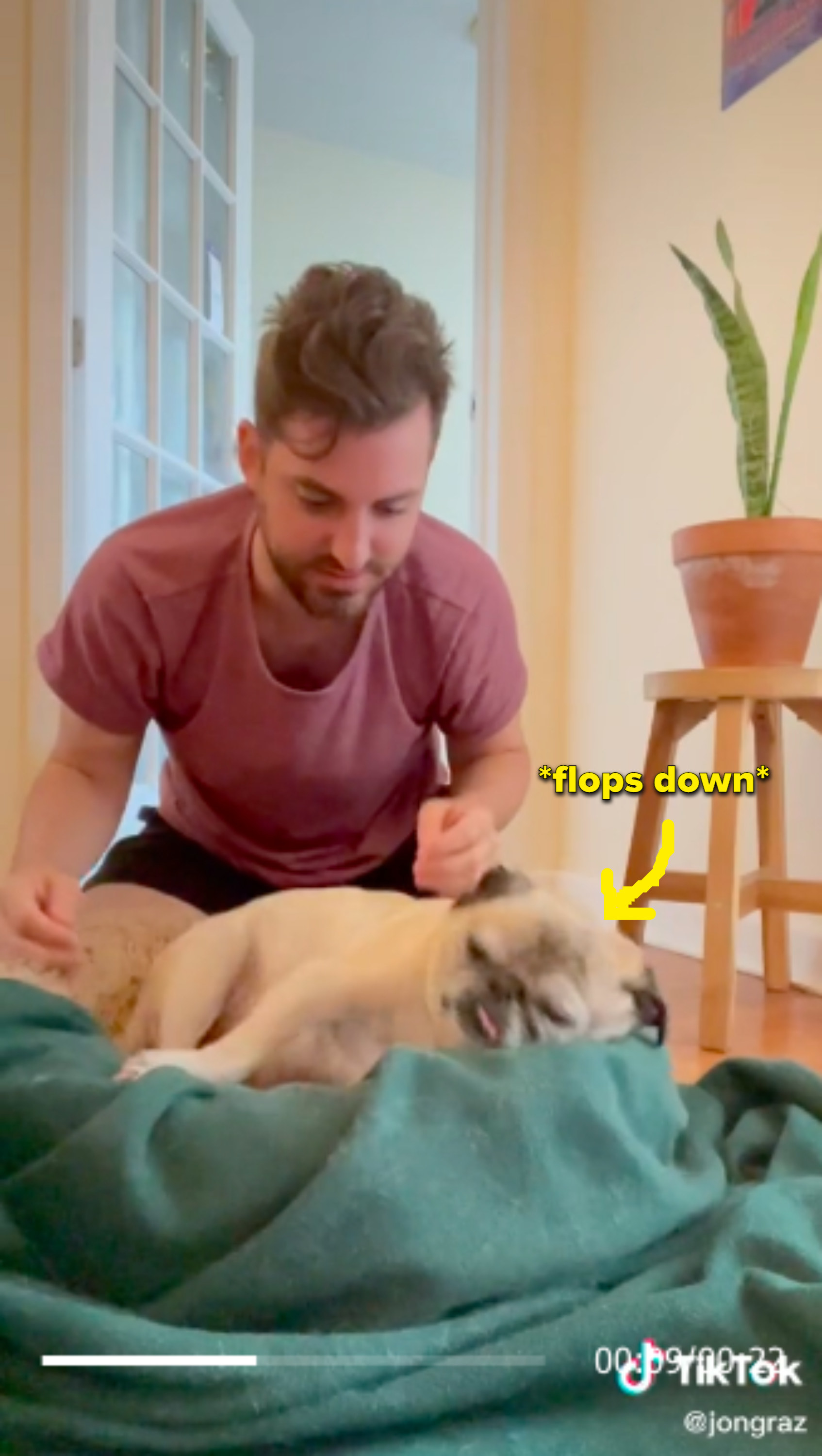 People are seriously out here letting an elderly pug determine the outcome of their day.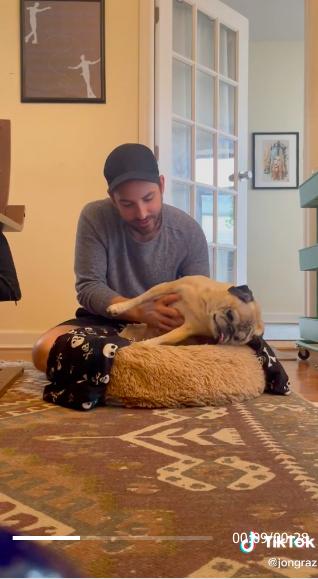 Jonathan said he's not surprised by Noodle's fame because he's a "supernova talent," but he has been surprised by the popularity of "no bones."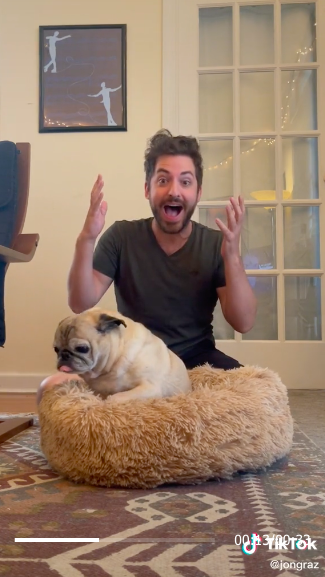 The best news is that today (Oct. 18, 2021) is a bones day!! So go out and get those bones moving! Call your mom! Eat some good soup! Dance 'til your heart is happy!