I've been waiting all summer for Riverdale to come back to find out what actually happened to Jughead after that cliffhanger in the finale.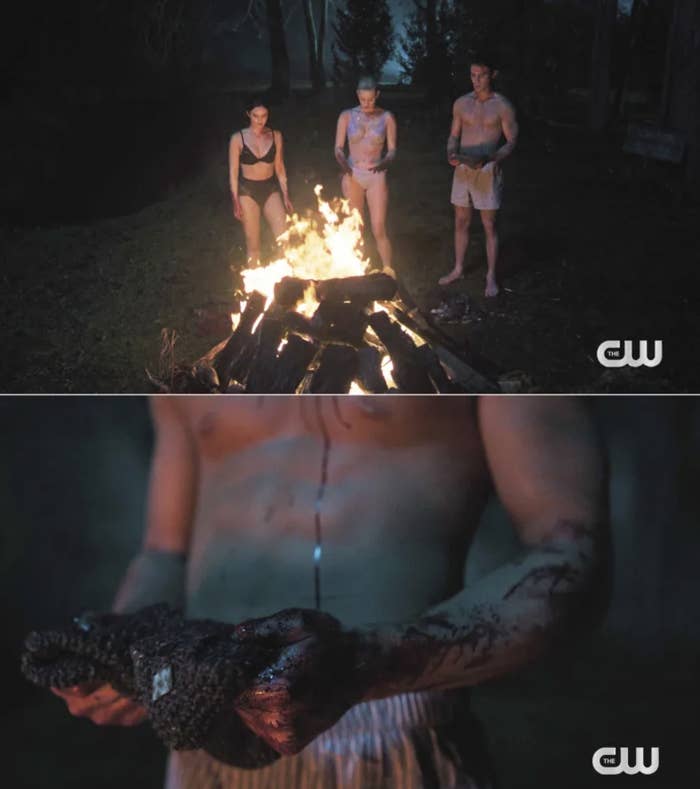 You remember the scene, right? The one where Archie, Betty, and Veronica stand over a fire in the woods half-naked, covered in blood, and casually throw Jughead's beanie into a fire?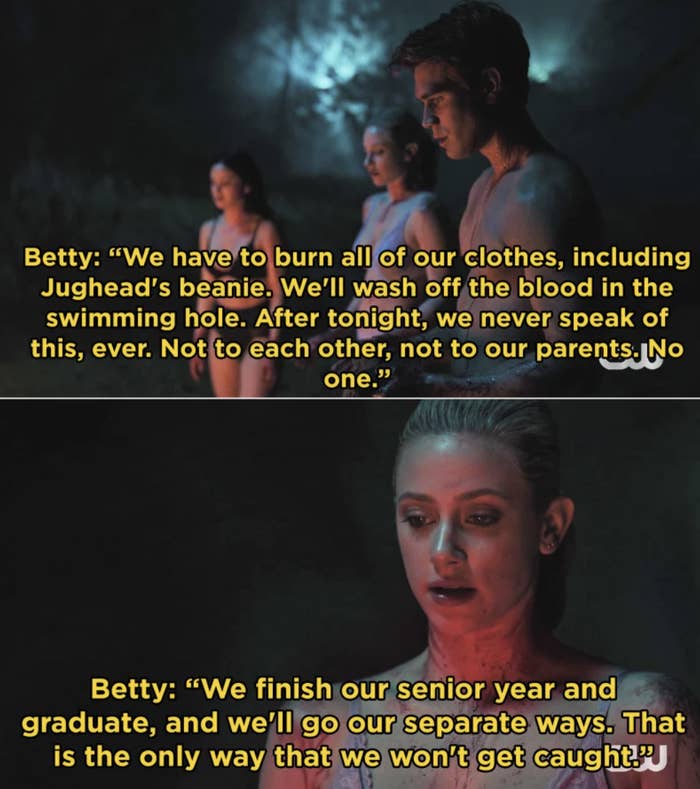 Well, I was recently watching Riverdale cast interviews from San Diego Comic-Con and came across this TVLine interview that spilled all the tea about that cliffhanger.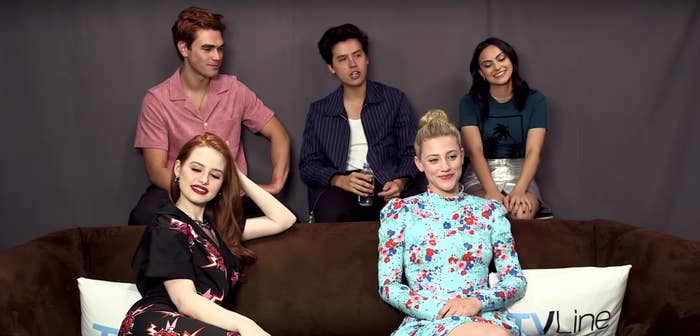 "The only reason why that [scene] happened is 'cause Cole was cold that night," KJ Apa revealed.
"It was scripted all four of us and he was like, 'I don't wanna do it,' so he didn't," Lili Reinhart added.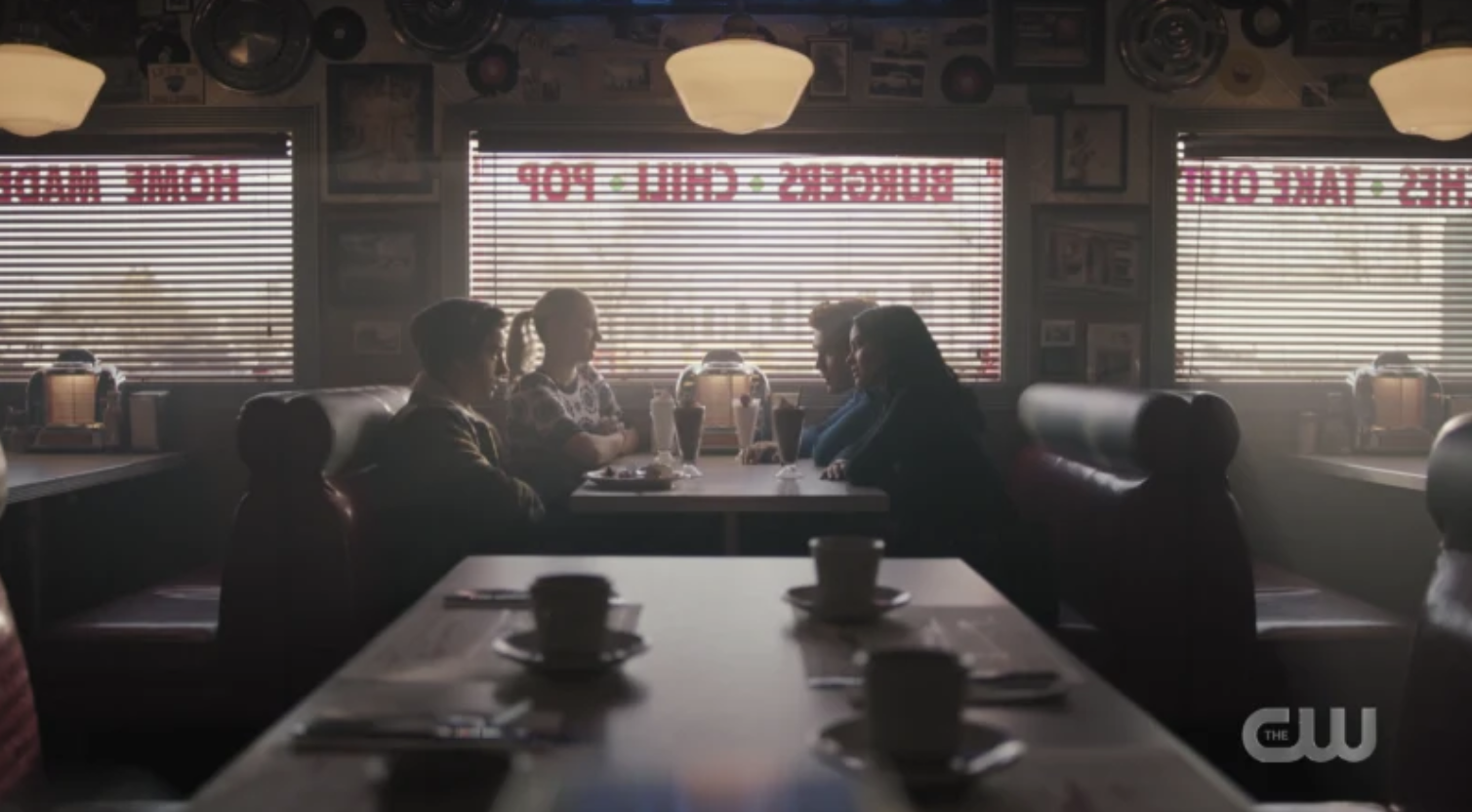 KJ shared the original ending for the episode: "It was just all of us standing around a fire. We threw our clothes in."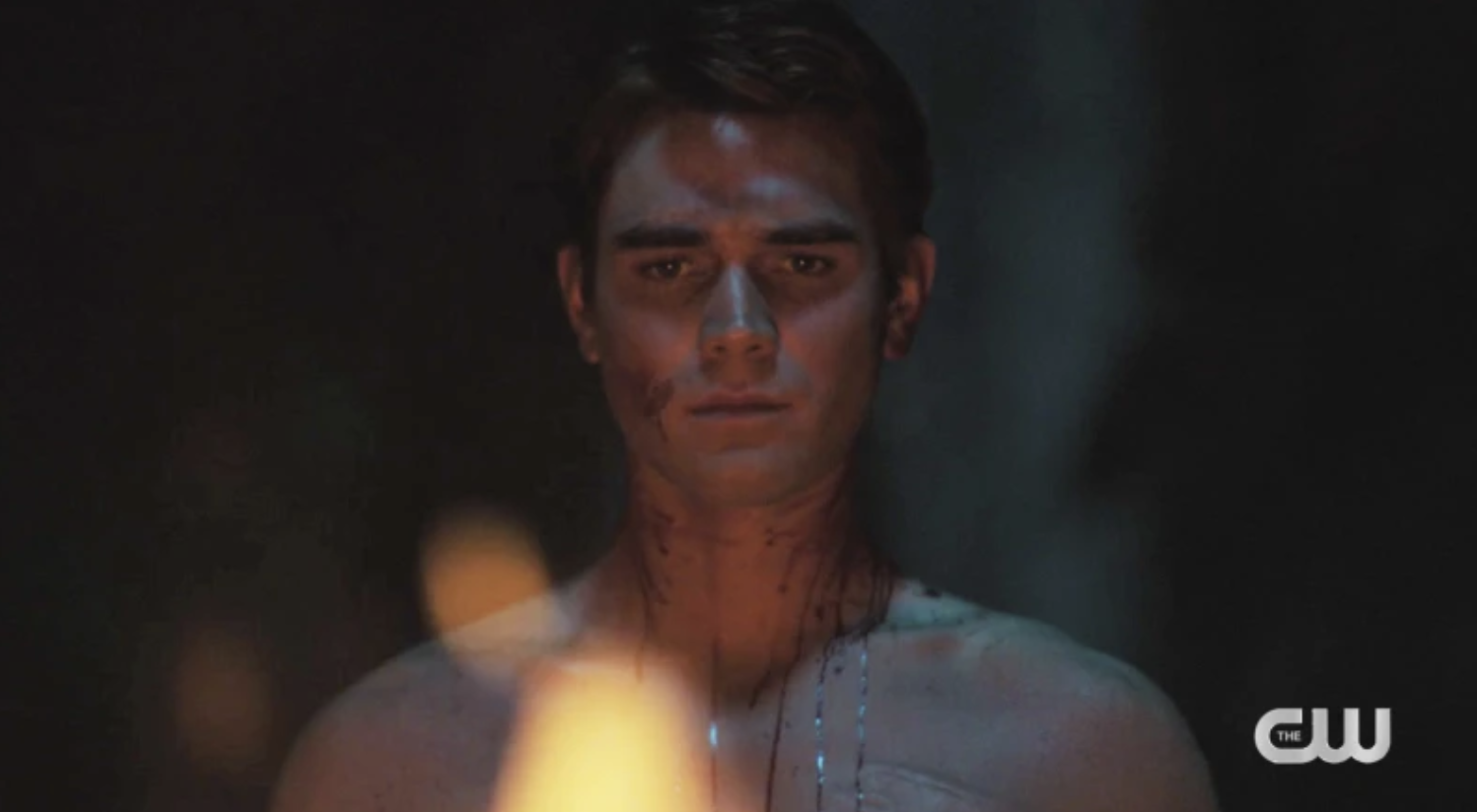 Camila Mendes also said, "I think they [the writers] had the idea, like, they wanted to play with that idea in Season 4, so then Cole being cold was just like the final straw."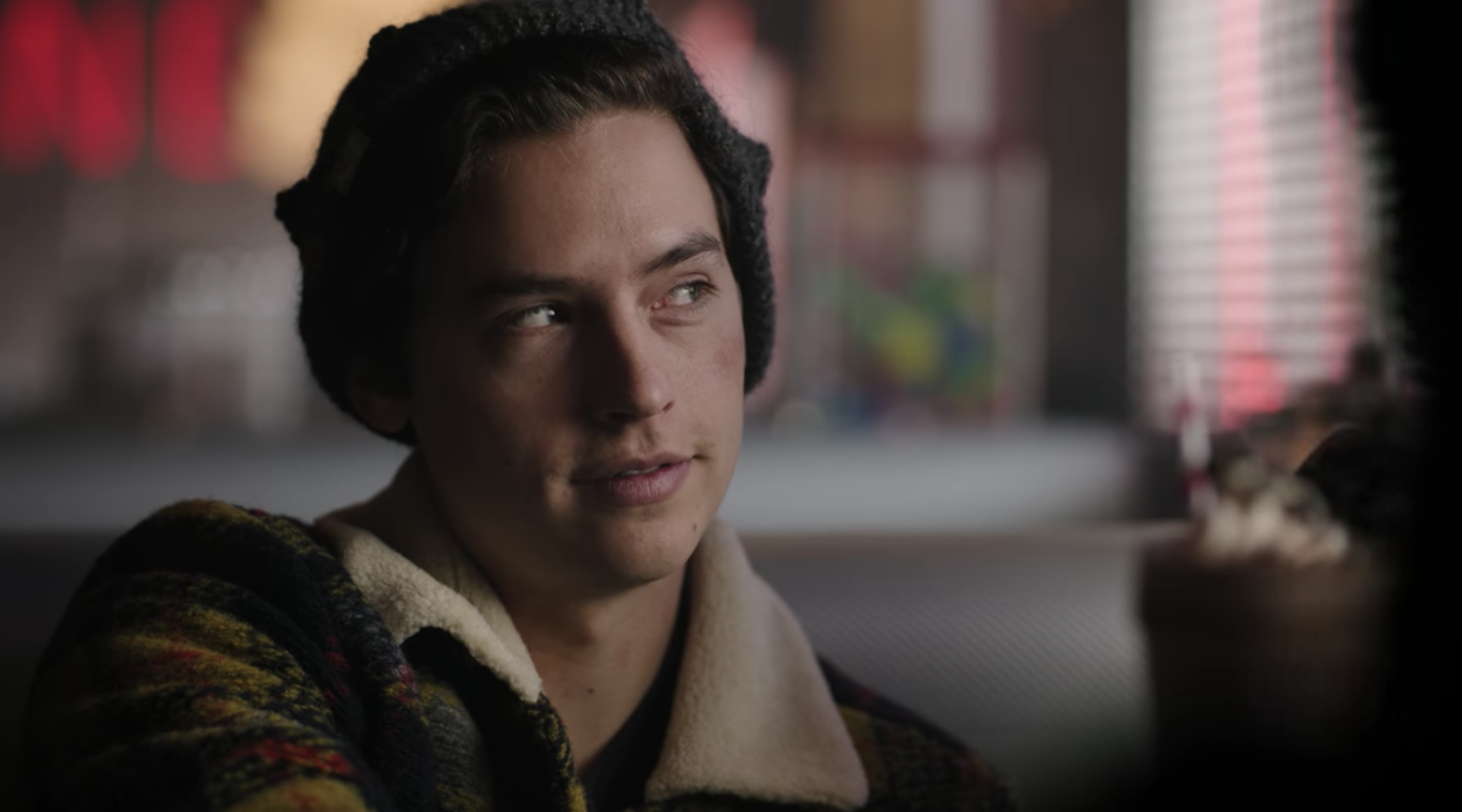 So IMO it sounds like Jughead is totally alive. (As if I ever actually doubted that in the first place!)