1.
To celebrate the episode, let's count down the best Zayn moments in history, starting with that time he gave us this LOOK.
2.
That time Zayn and Gigi Hadid, brown power couple, smoldered in the Pillow Talk video. 🇵🇸🇵🇰
3.
That time he was cheeky, but also a good desi boy.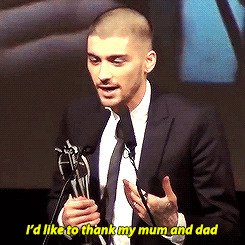 4.
That time he broke a 3-month olds heart.
5.
That time he put an Urdu song on his album.
6.
That time when Zayn and I totally met and made a song together, documented on this t-shirt.
Definitely not photoshopped by Sara. Nope.
7.
That time Fariha's scholarly study of Zayn paid off 'cause he knew who she was (probably).
8.
That time he gave salaams (look at that baby face!).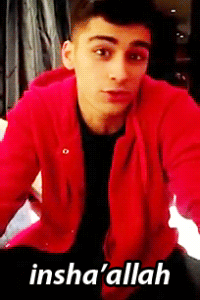 9.
That time he was a new kind of icon after years of shit like Aladdin.
10.
That time he wished Eid Mubarak to his fans and family.
11.
That time he gave us THIS OTHER LOOK.
That time the podcast introduced a brand new segment: MUSLIM MEMES (this doesn't have anything to do with Zayn's history tbh).
How to listen
1. Search for See Something Say Something in your podcast app of choice, such as Overcast, Pocket Casts, Stitcher, Acast, or Apple's built-in Podcasts app.
2. Or click the above embedded link to stream the show directly from this page.
3. Be sure to subscribe, so you never miss a new episode!
4. If you like the show, please rate and review it on iTunes. Questions? Comments? Email saysomething@buzzfeed.com.