What It's Like To Join The Hunger Games Franchise
Catching Fire stars Jena Malone and Jeffrey Wright and director Francis Lawrence explain all the challenges, and rewards, of joining one of the biggest movie series in Hollywood.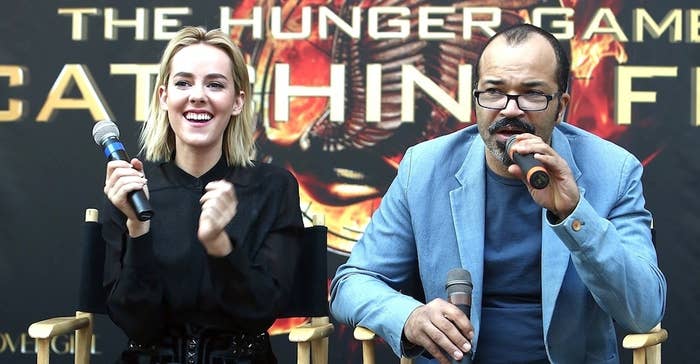 The Hunger Games: Catching Fire is poised to demolish the box office this weekend as the follow-up to one of the biggest franchise launches in recent Hollywood history. Joining a production this big presents all manner of challenges — and surprising rewards — as actress Jena Malone (Sucker Punch, Pride & Prejudice), actor Jeffrey Wright (Casino Royale, Source Code), and director Francis Lawrence (I Am Legend, Water for Elephants) can attest.
When discussing what it was like to sign on to the franchise for the second installment Catching Fire, "terrifying," "otherworldly," and "intimidating" are a few of the apt words Malone, Wright, and Lawrence used, respectively. Each of them came aboard for pivotal roles in the series — Malone as the angry firebrand Johanna Mason, Wright as the quiet inventor Beetee, and Lawrence as the filmmaker taking on the series after original director Gary Ross dropped out. Here's how all three of them described the experience.
Jena Malone (Johanna Mason)
After she signed on to play the cynical and quick-tempered former Hunger Games champion, it did not take long for the 29-year-old Malone to understand just how notoriously particular Hunger Games fans can be about how the characters in Suzanne Collins' books should look. "I would google 'Johanna Mason,' and [I'd find] 5,000 images of hand-drawn interpretations of who she is, what she looks like, what food she eats, all of these things," Malone said. "In the books, [Collins] describes her as having spiky hair and brown eyes," she added, gesturing to her decidedly blue-gray eyes and longish hair. "Well, what are we gonna do with that?"
What she did was charge into her very first day of work — a series of hair and makeup tests with director Lawrence — determined to establish her interpretation of how Johanna should look. "We literally spent seven hours just trying to figure out who she was," Malone said. "I had all my references, Francis had all his references, and there was a little battling going on because we were all so nervous about it." After so much back and forth, Malone eventually just grabbed a pair of scissors and started hacking away at her hair. "I was like, 'This is what she would do,'" the actress said. "In the Capitol, there's so much pageantry in the sense of how they have to present themselves in a completely different way. I wanted her to have something, when she got to the arena, that was a little bit more fucked up and jagged, and like she had just taken scissors and really just said, 'Fuck it.'"
Malone said getting started was "definitely nerve-racking." But, she added, "I feel like once you get over that, you realize the nerves are because you care about it so goddamn much that you just want to make it right. The book is such a two-dimensional object; we can only hold it in our minds. When I started thinking about the natural osmosis or the metamorphosis of what a film is, which is a three-dimensional object, I thought at the end of the day, it's gonna be my blood, my sweat, my tears, my vomit, my venom that's gonna make this character right, and so I have to really get her inside of me and stop thinking about what the outer sources are."
Thankfully, her first few days crowded into the hair and makeup trailer with the rest of the cast weren't completely riddled with anxiety. "We were sitting there and, and I was like, Oh! There's Katniss. I was totally fangirling a bit because I loved the novels so much, and the first film. I was like, All right. There's her braid!"
Despite her excitement, at first, Malone kept her distance from the cast, so Johanna's seething unpredictability would remain fresh for her co-stars. But once production moved to Hawaii for the second half of the film in the arena, Malone was able to relax a bit and join the rest of the cast on their particular wavelength. "It's really just not being afraid to make an ass of yourself," she said. "They're always falling down and punching each other, and [cracking] like, amazing fart jokes."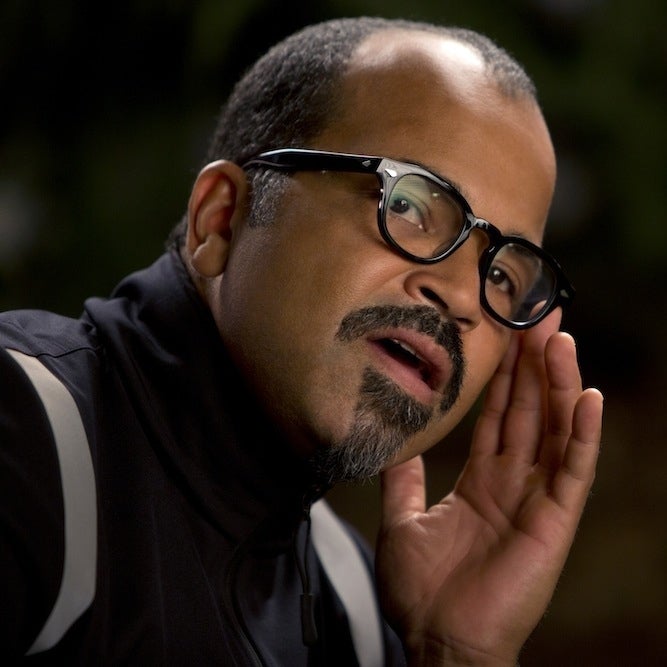 While Wright was certainly aware of both the Hunger Games book series and the wildly successful first feature film adaptation, it wasn't until he got a call from his agent about starring in Catching Fire that the 47-year-old actor — perhaps best known as CIA agent Felix Leiter in the first two Daniel Craig James Bond films — really understood just how big a phenomenon it all was.
"My agent said, 'Dude, it's bigger than Bond,'" Wright recalled with a deep laugh. "That got my attention!"
Upon reading the script, and then Collins' novels, Wright took immediately to the story's themes of the corrosive nature of war and celebrity. Most major Hollywood blockbusters left Wright cold, but this was different. "All the technology associated that's available to contemporary filmmakers overwhelms the story and the humanity within these movies," he said. "I look at them, and my brain shuts off, because, yes, there's a lot of bells and whistles, but they amount to smoke and mirrors. There's an emptiness at the core. Whereas there's a wonderful balance to this [film] that's quite rare."
Once Wright got to set, he found himself equally impressed by how resourceful costume designer Trish Summerville (The Girl with the Dragon Tattoo) and production designer Philip Messina (Ocean's Eleven) could be in bringing the film's world to life.
"What both Trish and Phil do in this movie so often, which just blew my mind, is take ordinary objects, ordinary spaces, and convert them into these hyper-graphic, futuristic things," Wright said. "For example, we would wear these tricked-out boxing shoes that Trish had found, and it became this arena uniform. The futuristic training center is a parking garage underneath the Georgia Dome in Atlanta. But Phil touched it up here, tweaked it there, using what you would think were ordinary industrial concrete structures to shape a space that seems otherworldly. And likewise, there's another scene in which we enter into this Circus Maximus-type space with the chariots. The entry way into [it] that is as well a part of the underground parking garage at the Georgia Dome. They dressed [it] on the side, a little CGI in the background, and all of a sudden, it becomes this gateway of epic scale into this epic space."
Wright also found it easy to jell with the established cast, thanks to one actor in particular. "Jennifer [Lawrence] sets a really wonderful tone on set," he said. "I'm still not convinced that there's not a 73-year-old sage beneath that gorgeous 22-year-old face. Because she's simultaneously a playful young woman and highly sophisticated in a way that's really rare. But above all else on set, she is an absolute riot. We just have fun with one another, and then get focused when the camera rolls. It's a really easy place to work."
Francis Lawrence (director)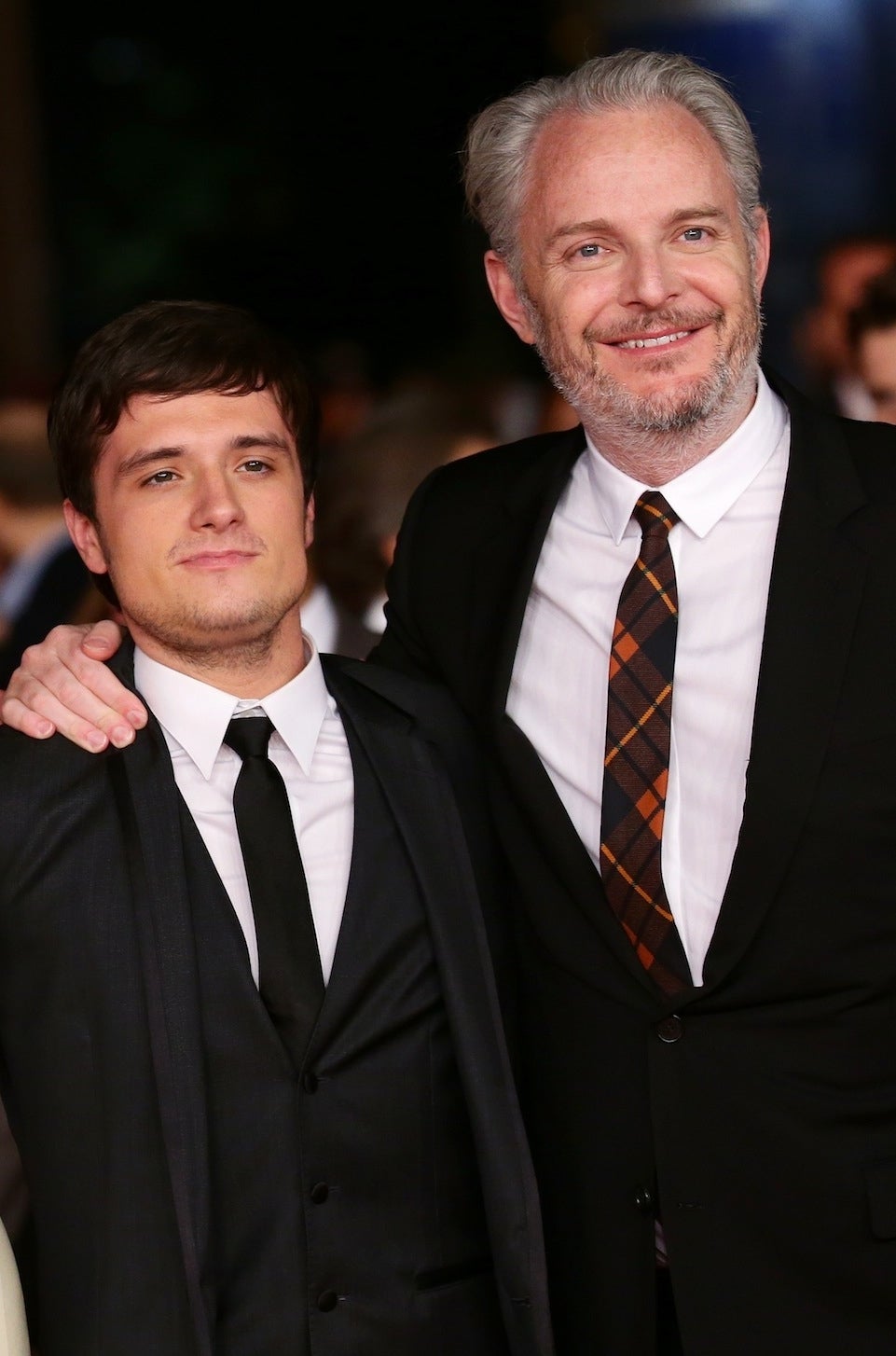 When The Hunger Games' director Gary Ross dropped out from directing Catching Fire, there were roughly four months before the film was due to start production in order to make Lionsgate's hard release date of Nov. 22, 2013. But according to director Francis Lawrence, he wasn't all that daunted by leaping onto a moving train as the track was still being laid.
"I had read the books," said Lawrence (no relation to star Jennifer Lawrence). "I really liked them. I had seen the [first] movie already. I think, quite honestly, I just really loved the story, and the story had so many new opportunities, in terms of casting, in terms of locations, in terms of world building. All the kinds of things that obviously are very important to me as a filmmaker. I just felt like, It's fine, I'm adopting something. I'm inheriting some cast. I'm inheriting some aesthetic choices that have been made already... Other than that, I'm going to have my own point of view on the story. I have my way of shooting. I consider myself a visual director. I liked Gary's naturalistic approach to it; I have my version of naturalism. I use different kinds of lenses. I use color differently than he does. I wanted to get more of a sense of place. I had a very specific point of view in terms of performance and what the characters are going to go through because of what the story demands. We start to learn much more about the characters. We start to see the damage the games have done to the characters. The political stakes start to grow. The personal stakes start to grow. So for me, it was kind of a whole new thing."
What did make Lawrence a bit nervous, however, was having to introduce his vision to all of the actors from the first film — other than Jennifer Lawrence, he wasn't sure anyone else had been consulted about him taking over the directing reins. "I never had to do that before," he said, still wincing slightly from the memory. "I've only ever done movies where I've cast everybody. So those initial calls and meetings were a little nerve-racking, because I didn't know most of the people. I think Lenny [Kravitz] was the only person I had worked with before. So that was a little scary."
Like Malone and Wright, Lawrence found the cast to be "really warm and really welcoming" to both him and his ideas. He was especially impressed with how that camaraderie manifested itself with the cast and crew. "There's also no hierarchy at all," he said. "When we shot in Hawaii, Josh [Hutcherson] would have a party at his house that he rented, and there'd be a bunch of the actors there, a bunch of the [production assistants] there, various people's friends or family. It makes for a nice atmosphere."
The director was also quite grateful for Hutcherson on set when some of his other actors got a bit out of hand. "When you get Jen and Josh and Woody [Harrelson] together, then it's, like, off the wall," Lawrence said with a smile. "Josh has a little more self-control. So if I ever need to get everything under control, I can always look to Josh. But oftentimes, I was like the owner of some rowdy puppies that I would have to gather together and shoo out of the room while we work for a little bit, and then bring them back. I thought it was blast."