Ryan Gosling has descended on the Oscars red carpet. Don't shoot the messenger, but I have to tell you that he wore a ruffled button-down underneath his tux.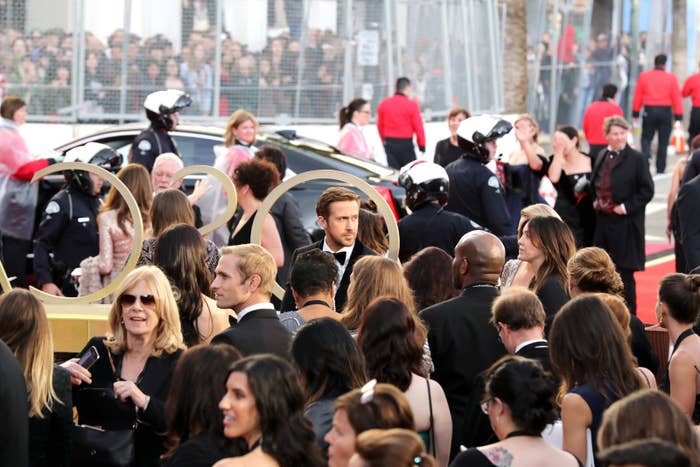 And IMO, he rocked it.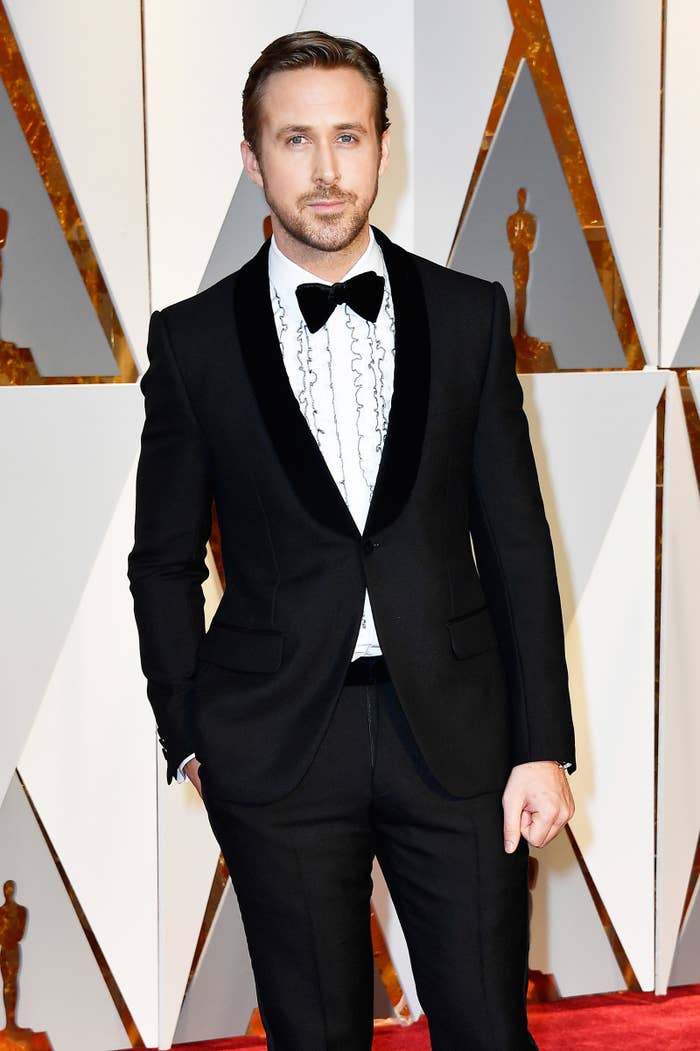 Yes, he could stumble out of a dumpster wearing yesterday's lunch and I'd still find him attractive.
But SOMEHOW, not everyone feels the same way as I do.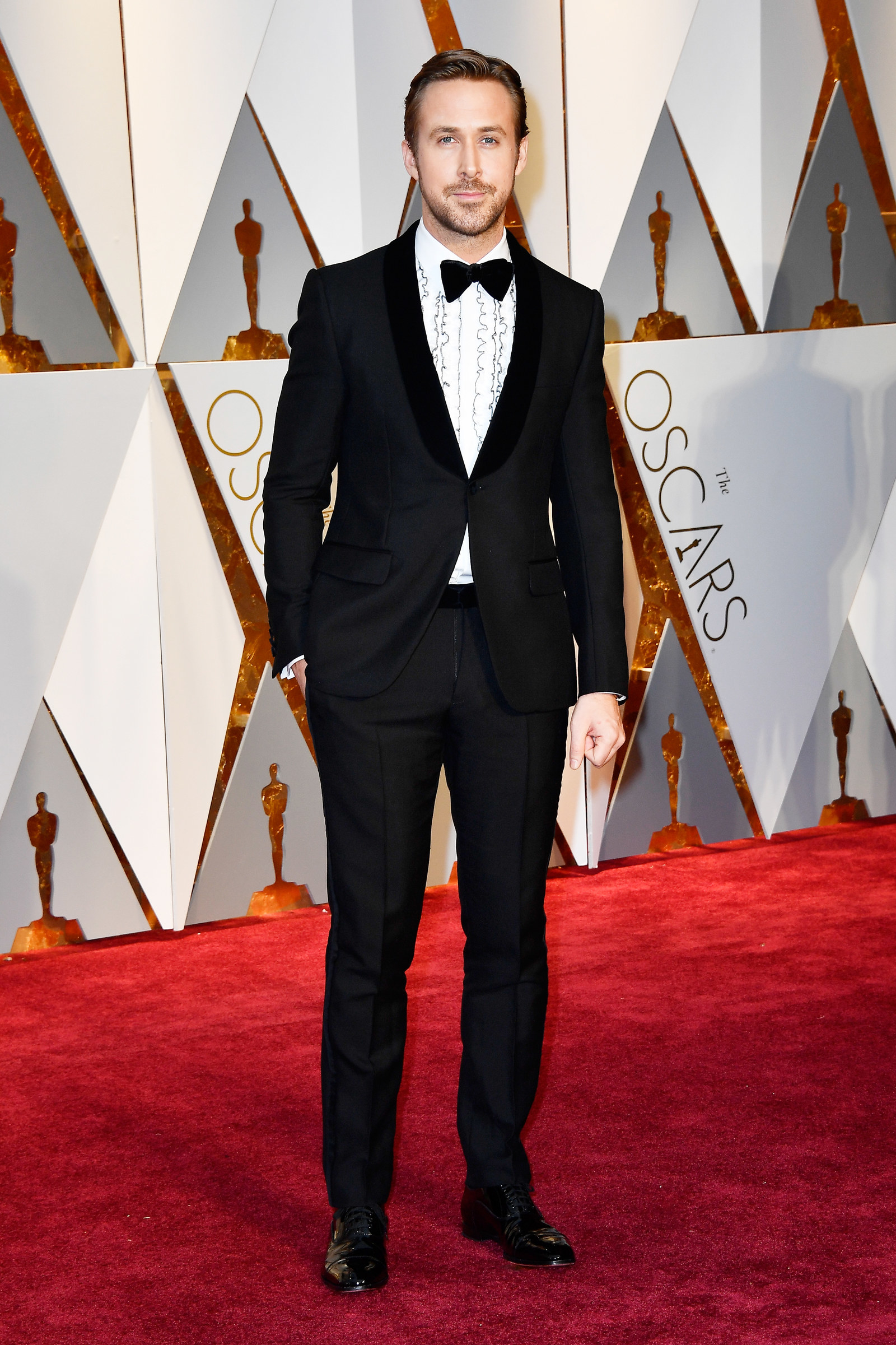 Some people couldn't believe the fashion flashback.
Others tried to find reason in the choice.
Was it a reference to childhood underwear?
Interior design?
Or did he channel Ron's Yule Ball ensemble in Harry Potter and the Goblet of Fire?
I'm just saying, IT COULD HAVE BEEN WORSE.