42 Golden Globes Afterparty Photos Of Celebs Partying Down
From Friday Night Lights and Vampire Diaries reunions to celebs dancing with reckless abandon, here's what you missed at the Golden Globes afterparties.
1.
Hunter Schafer and Laverne Cox took a selfie.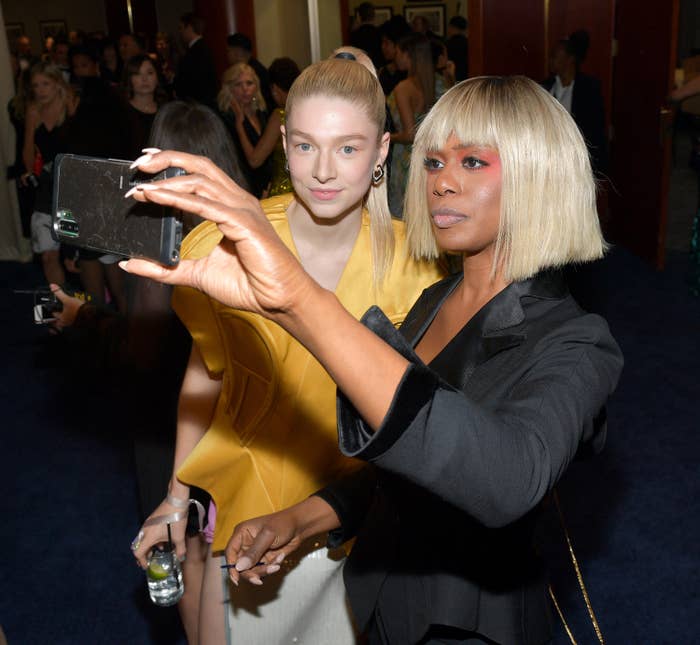 2.
Ashlee Simpson kind of sat on Evan Ross' lap.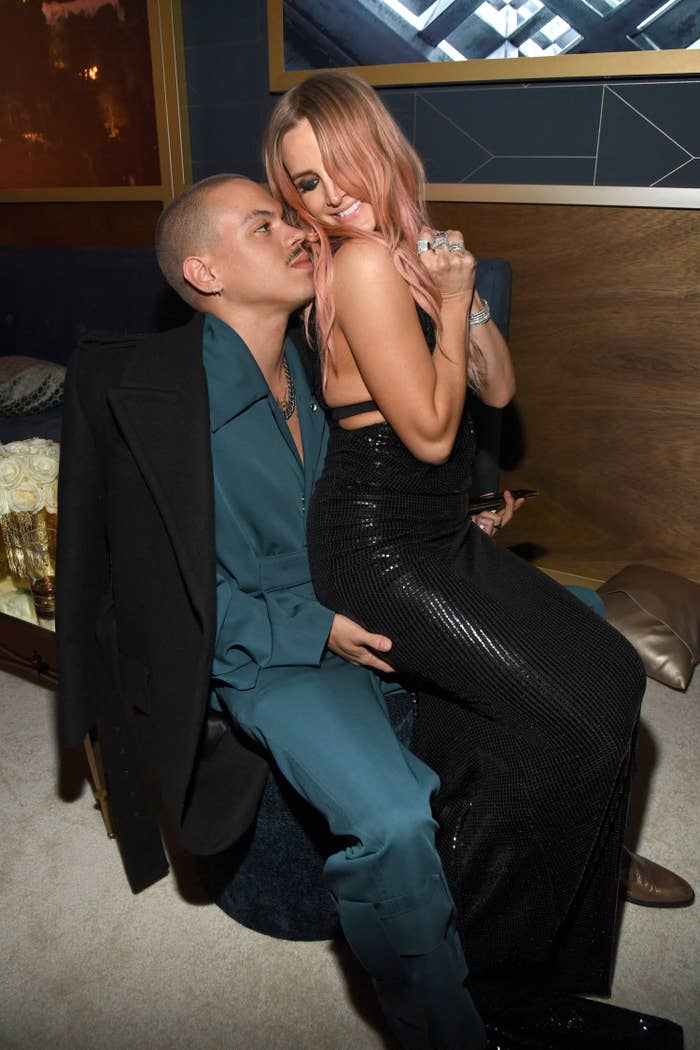 3.
Jennifer Aniston and Sandra Bullock radiated light and cheekbones.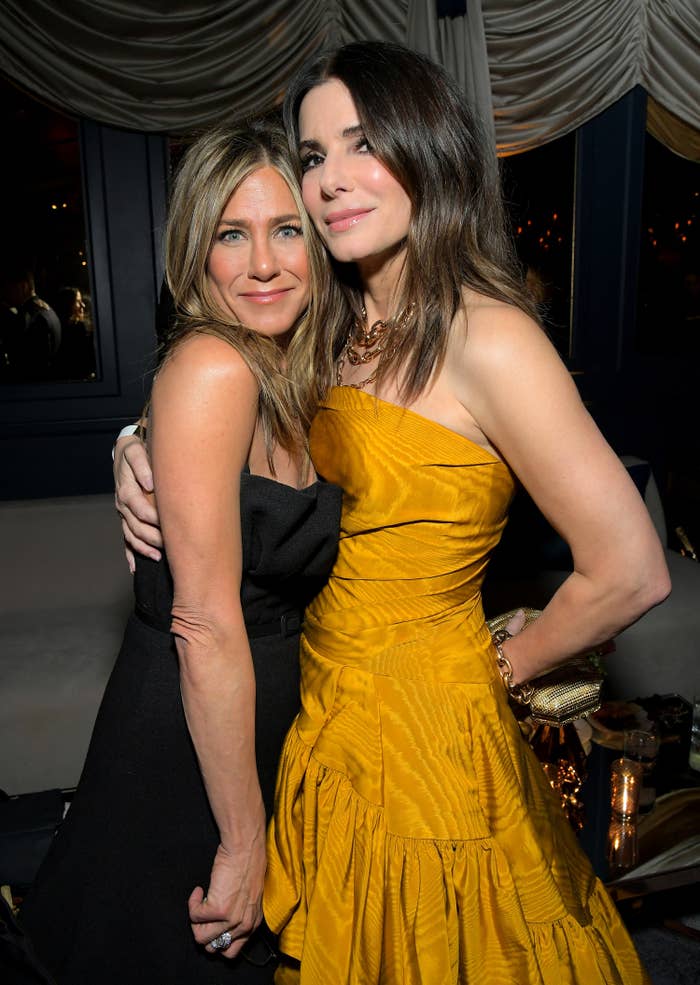 4.
Rami Malek and Lucy Boynton looked like two cuties up to no good.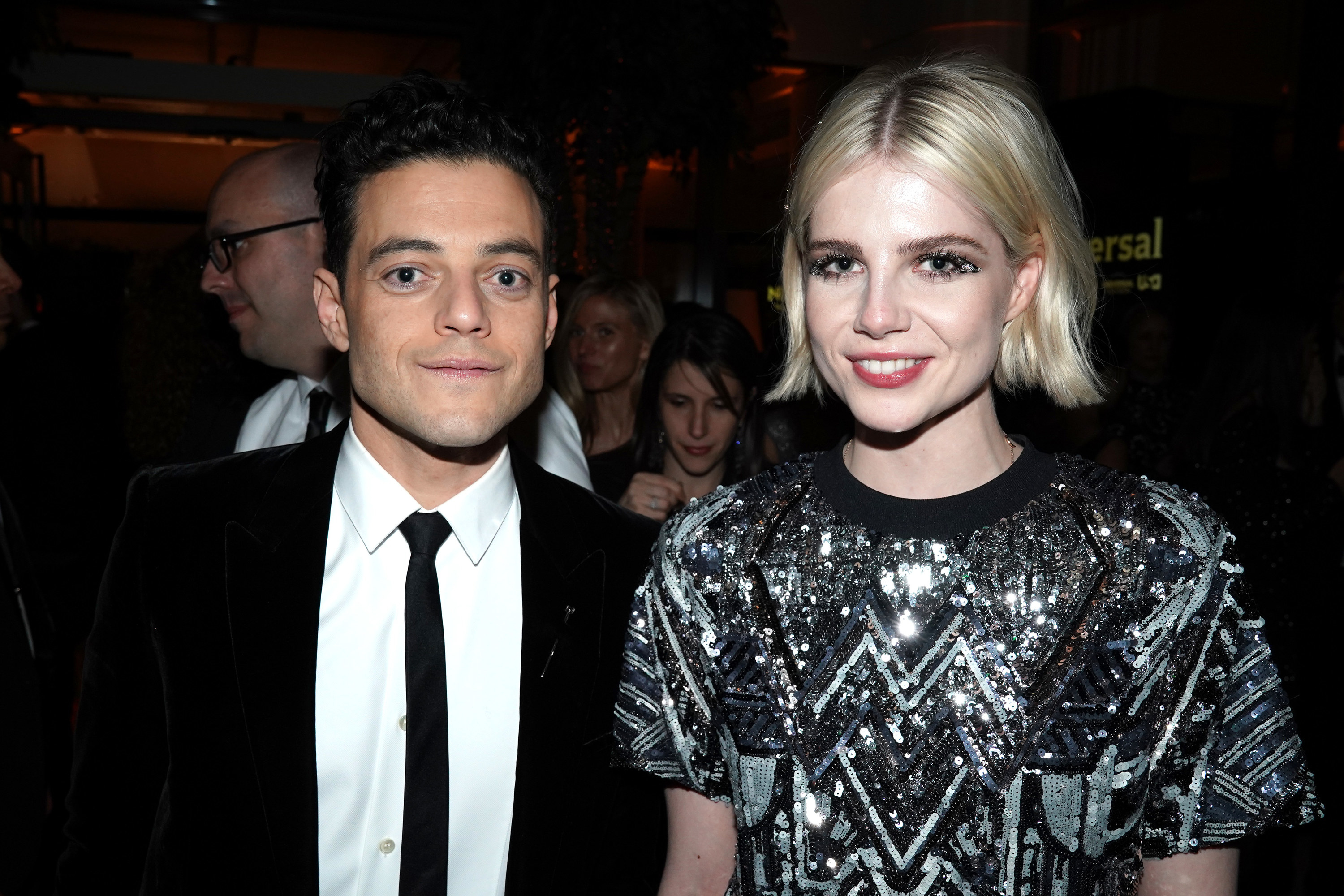 5.
Nina Dobrev and Paul Wesley had a mini Vampire Diaries reunion.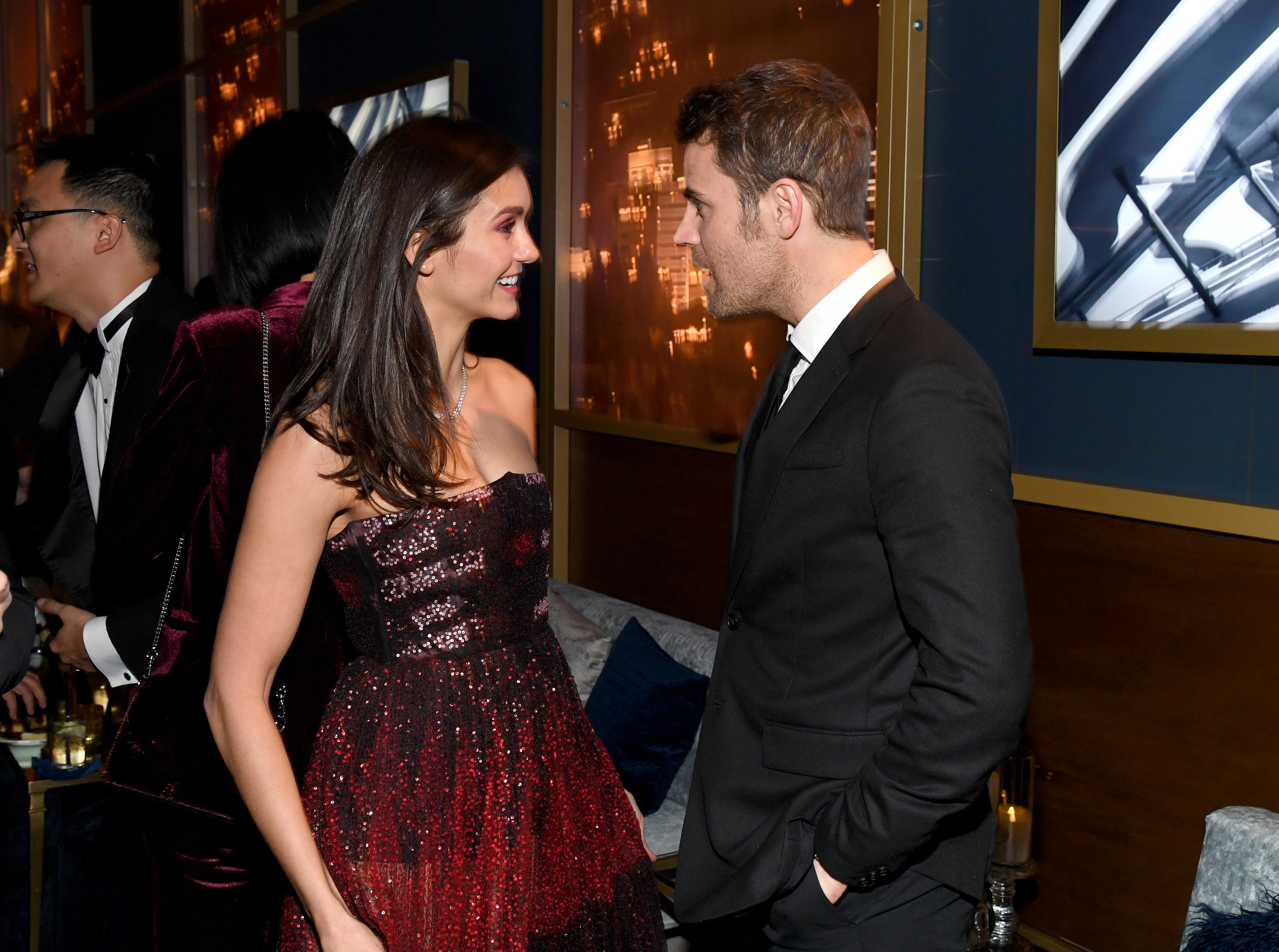 6.
Lulu Wan, Awkwafina and Zhao Shuzhen from The Farewell gave grand poses for the camera.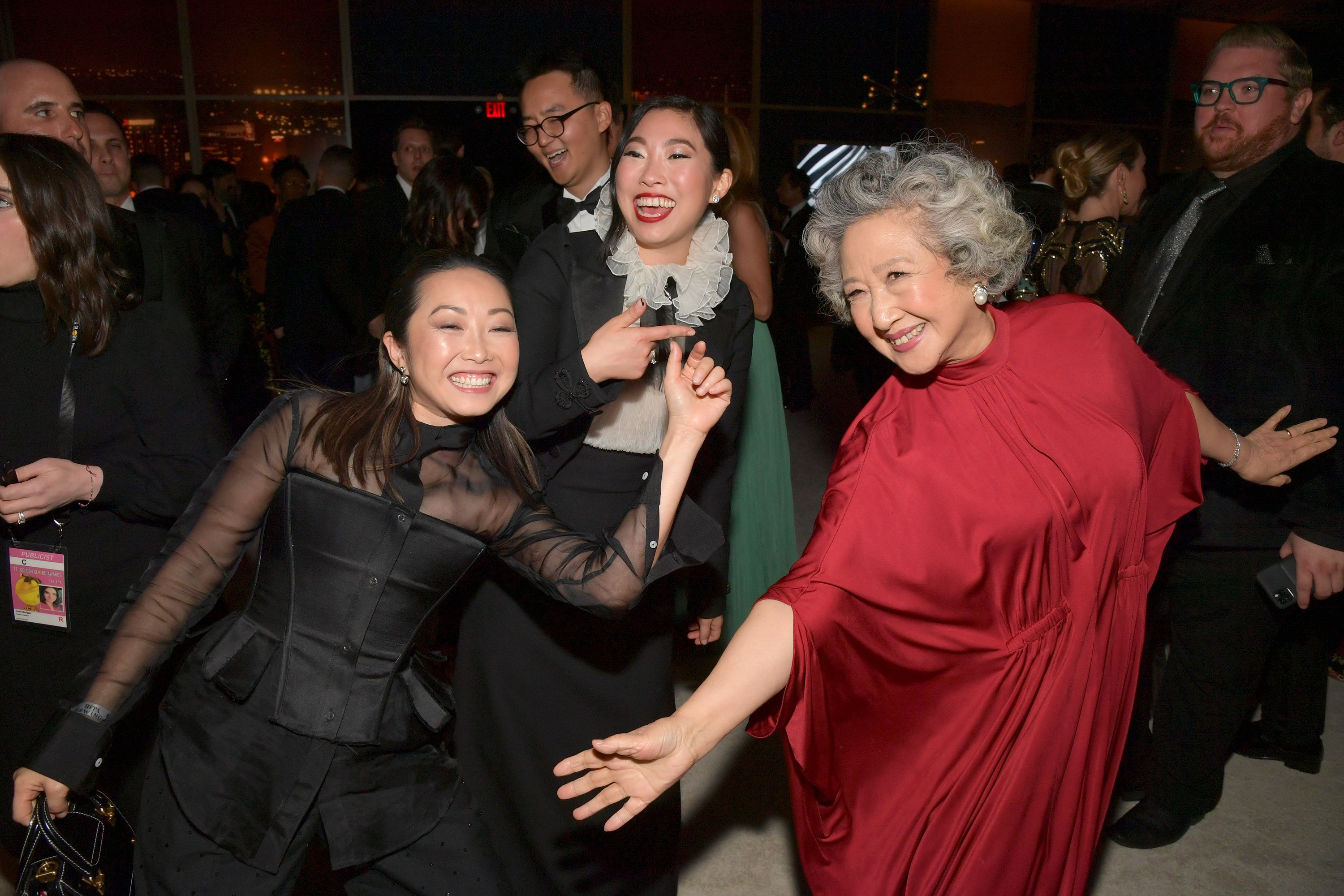 7.
Brad Pitt and Robert De Niro barely posed for this photo, and yet that feels right.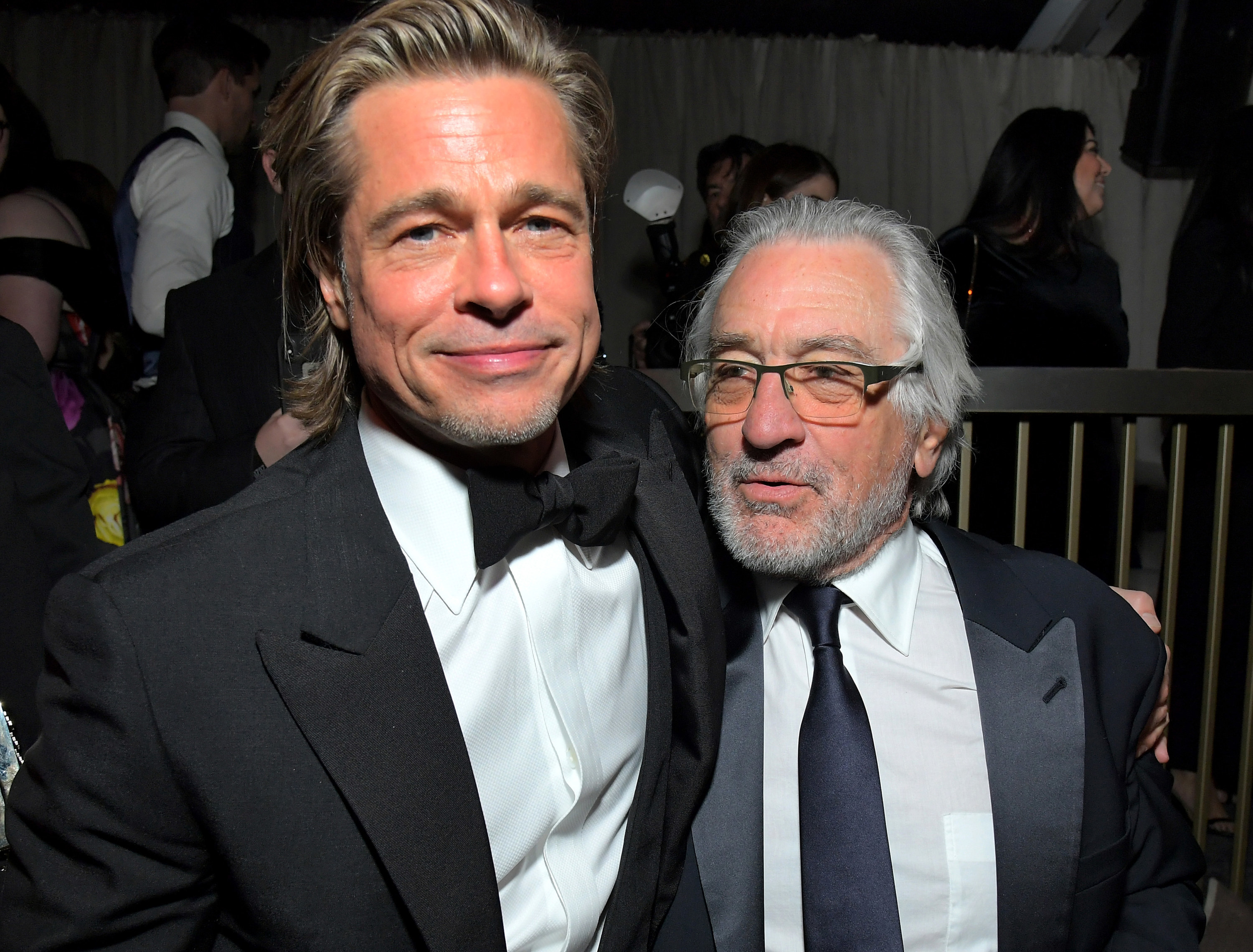 8.
Booksmart stars Kaitlyn Dever and Beanie Feldstein hugged it out.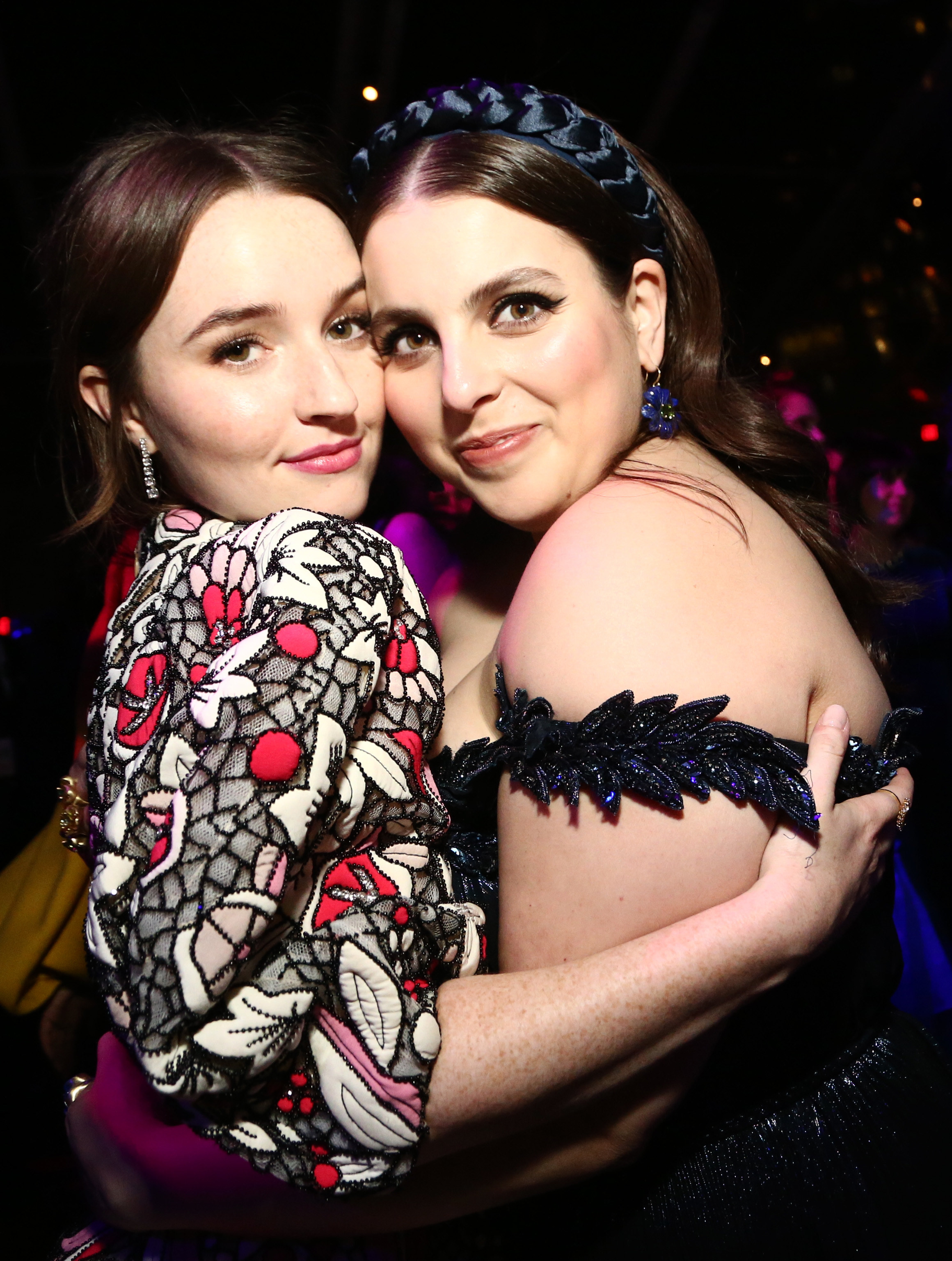 9.
Tiffany Haddish took the mic at the DJ booth.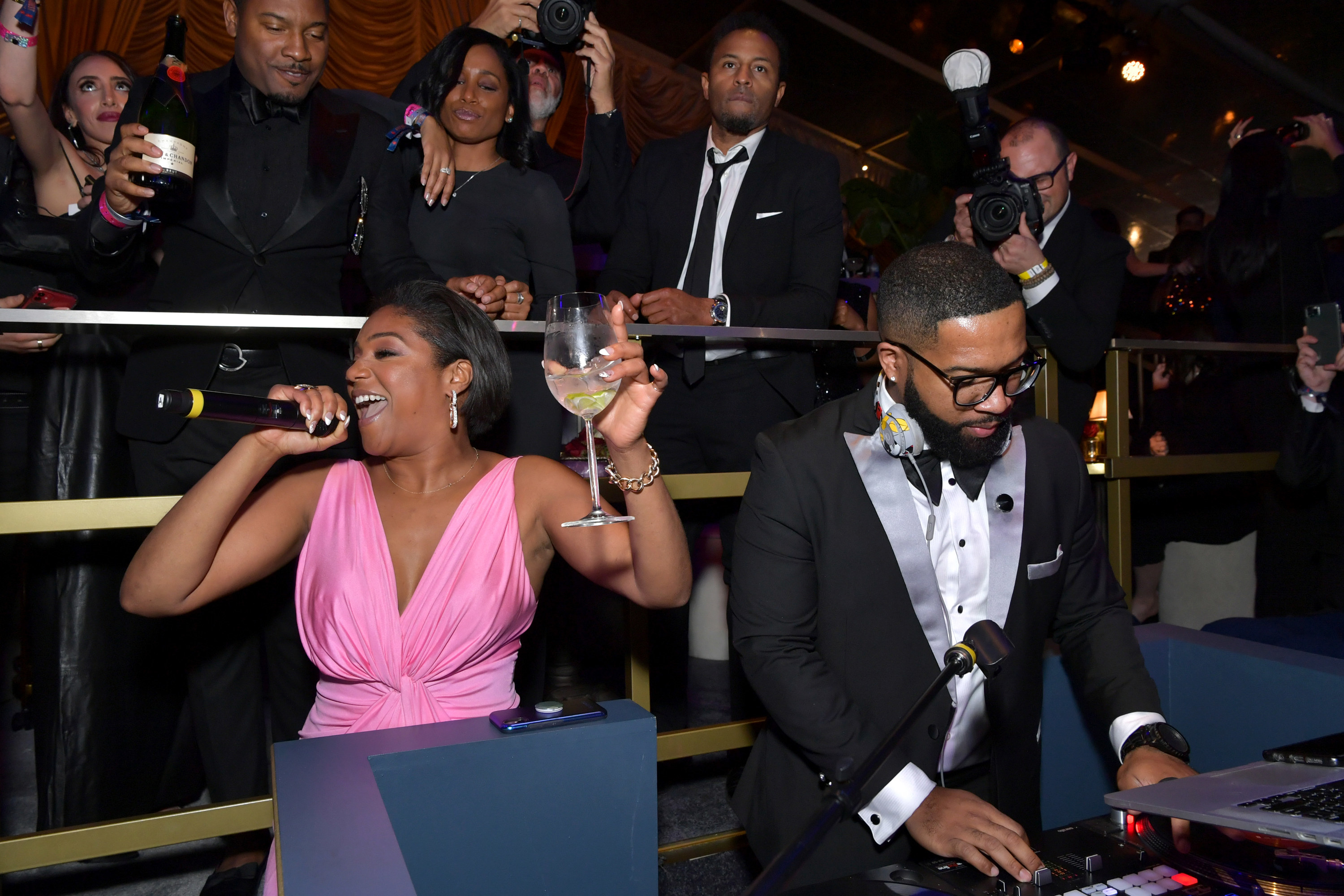 10.
Sofía Vergara and Sarah Hyland gave face.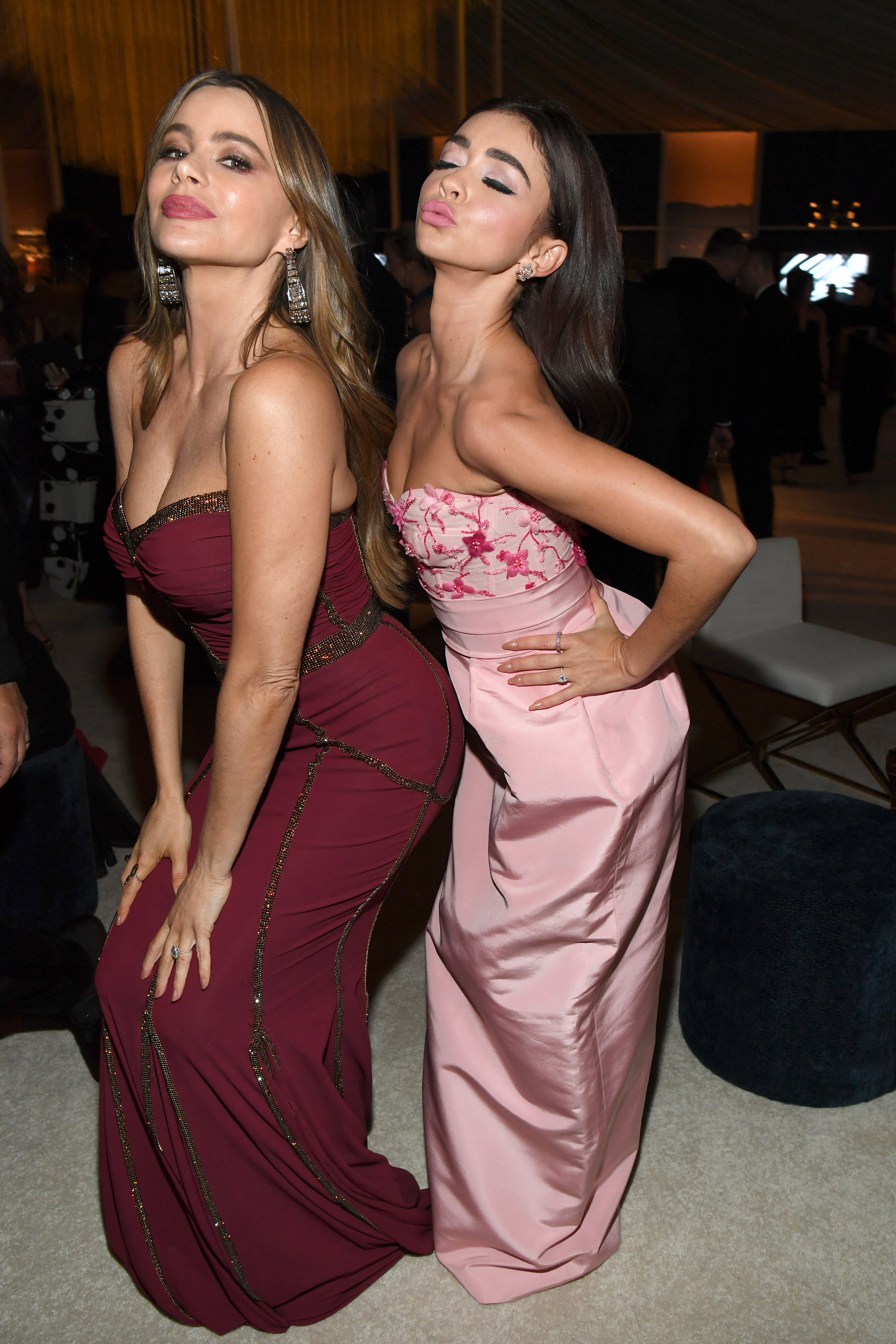 11.
Jason Momoa and Sacha Baron Cohen were deep in conversation.
12.
Scarlett Johansson, Colin Jost, Noah Baumbach, and Greta Gerwig probably planned a double date for when they're back in New York.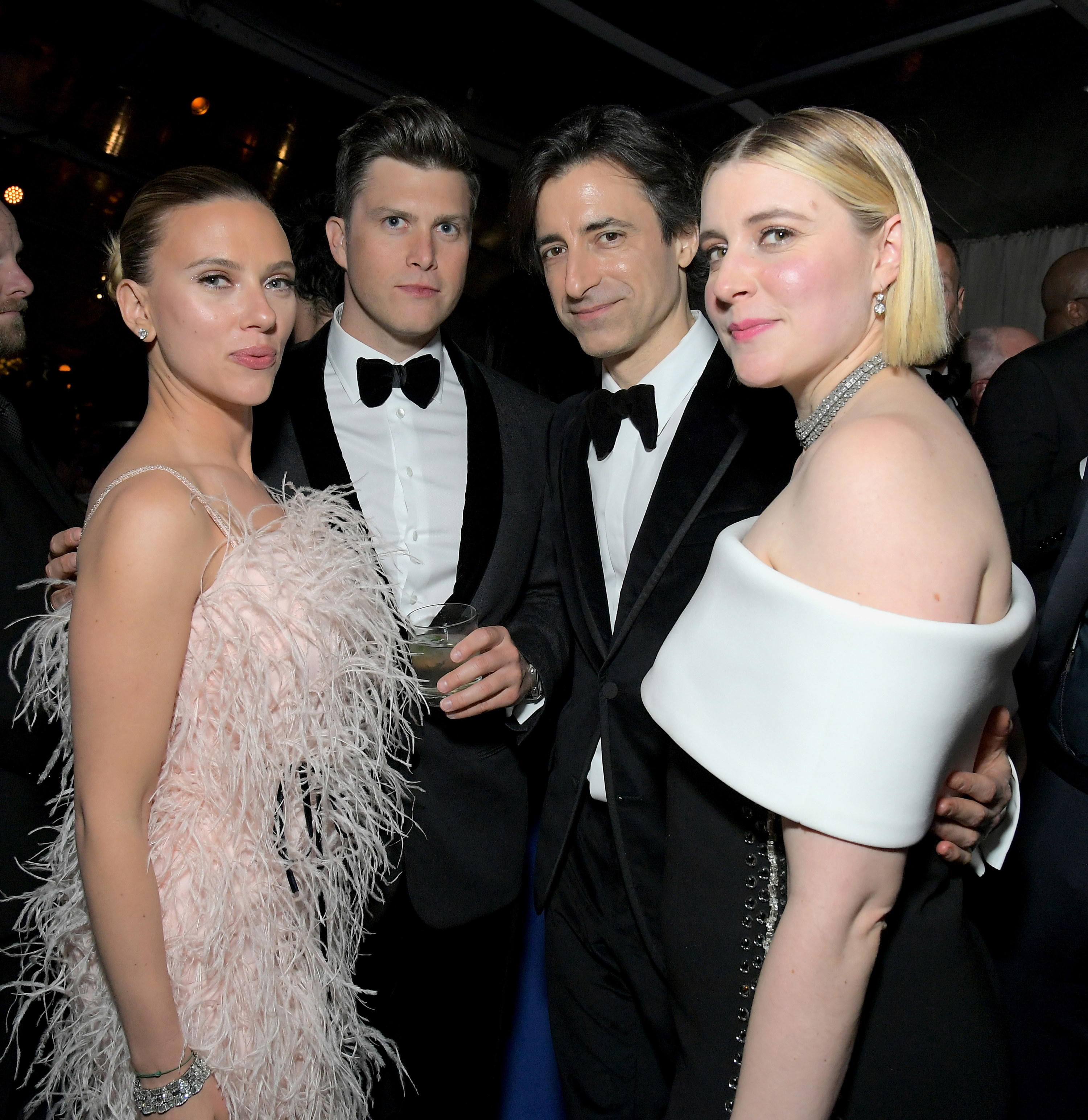 13.
Ava DuVernay, Victoria Mahoney and Lena Waithe stopped plotting world domination for a moment to graciously pose for a photo.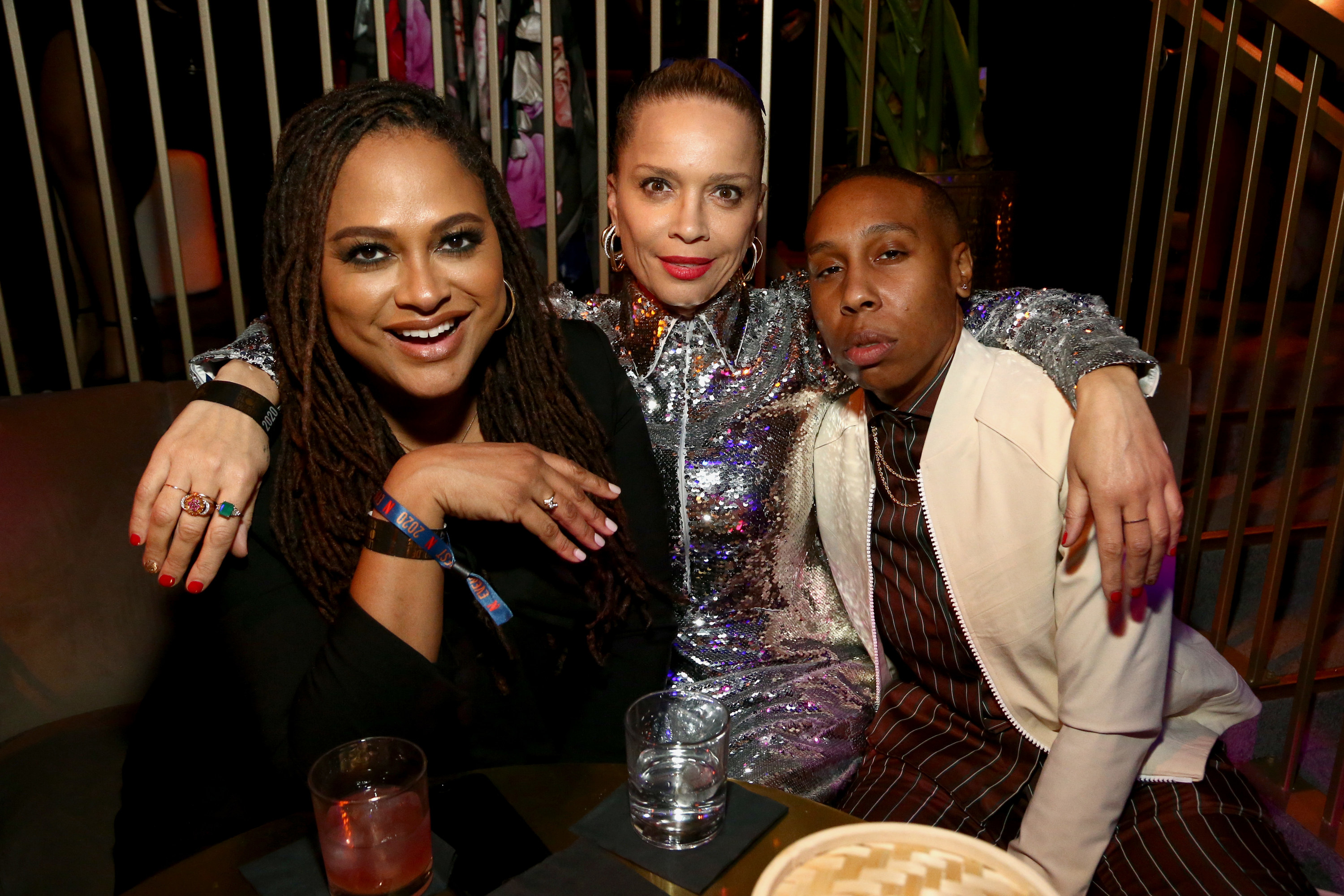 14.
Kyle Chandler and Connie Britton had a little Friday Night Lights reunion.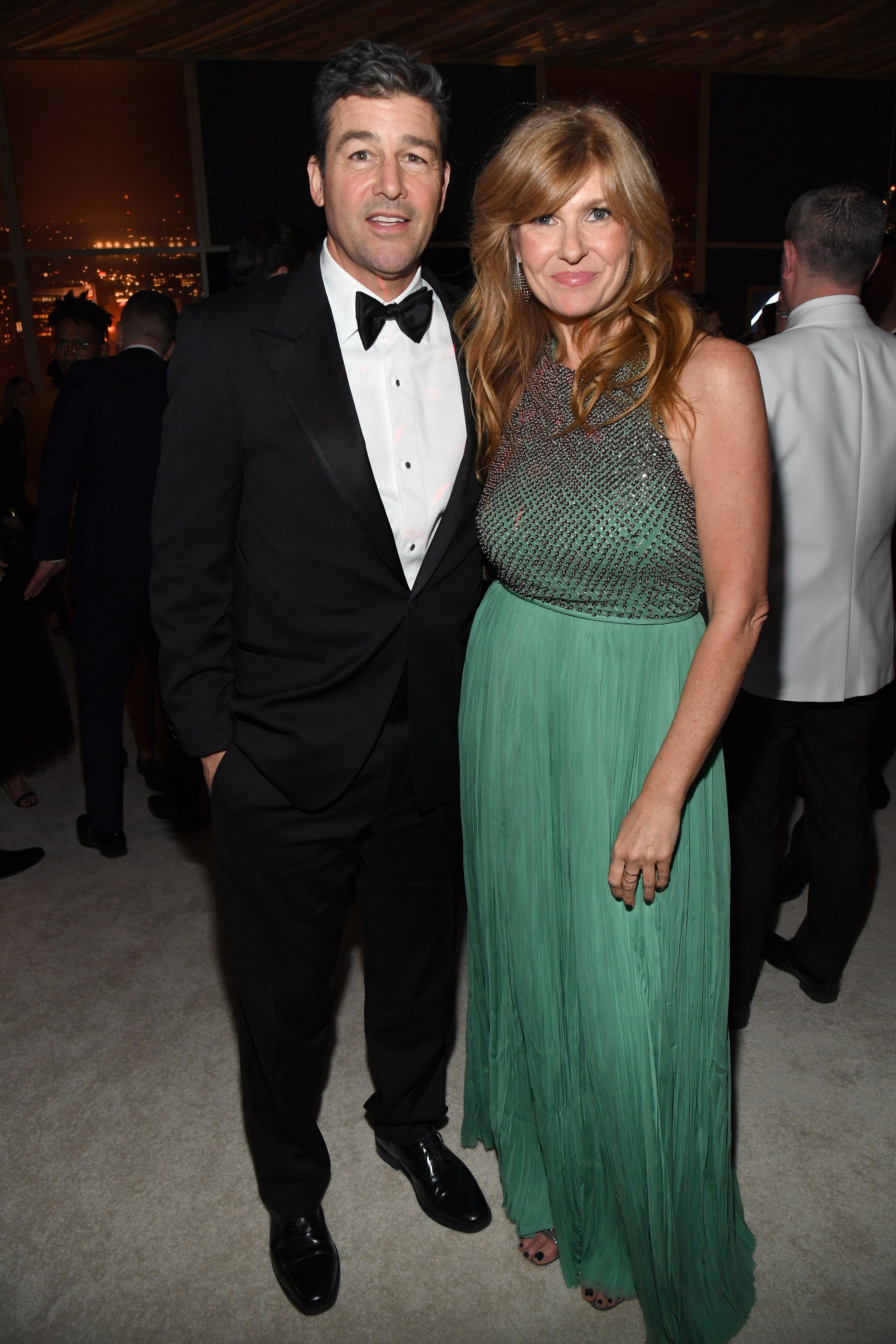 15.
Ellen and Portia posed for this photo nicely but their eyes say "please let me go home now."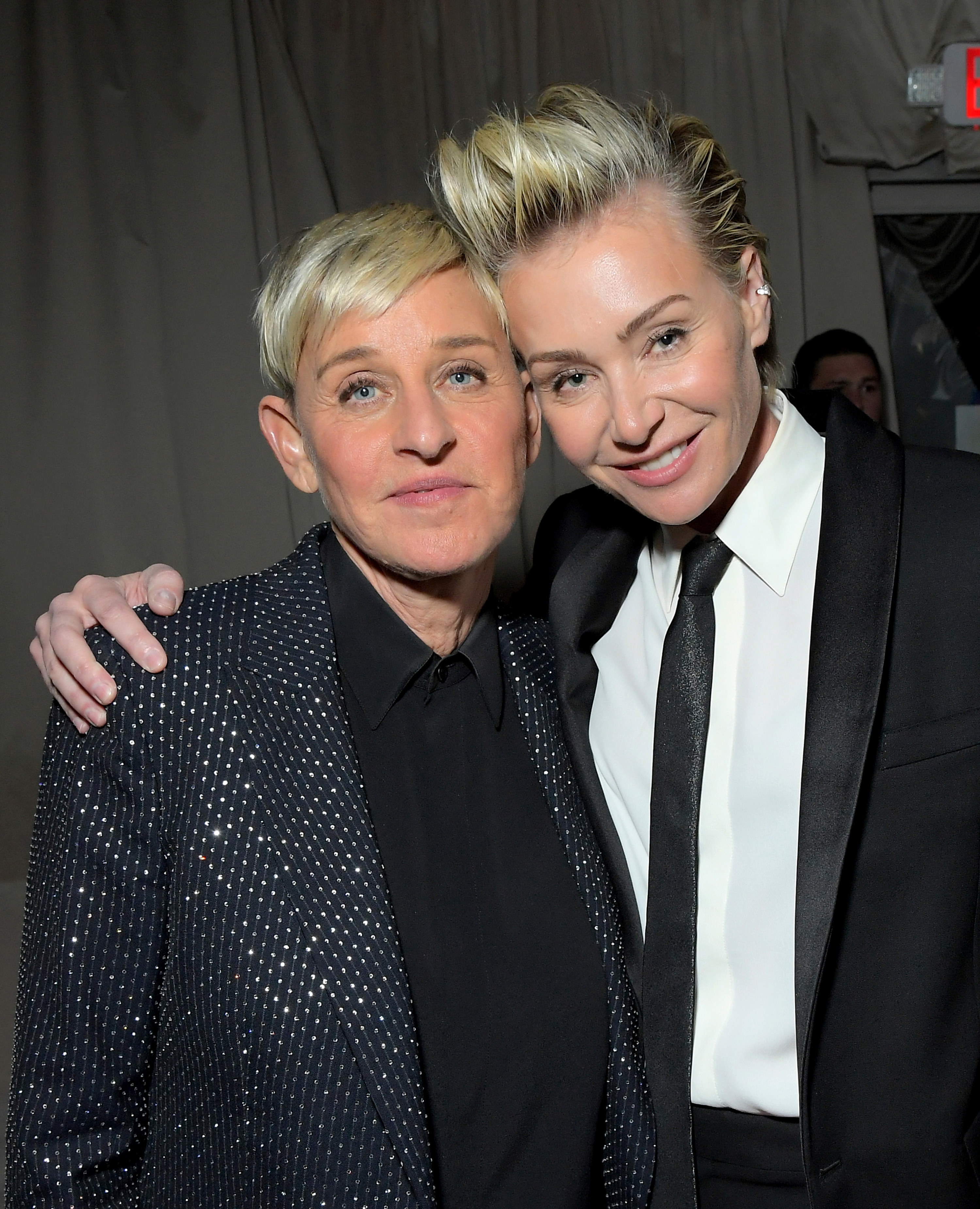 16.
Pharrell Williams and Helen Lasichanh showed up looking too cool for school, as usual.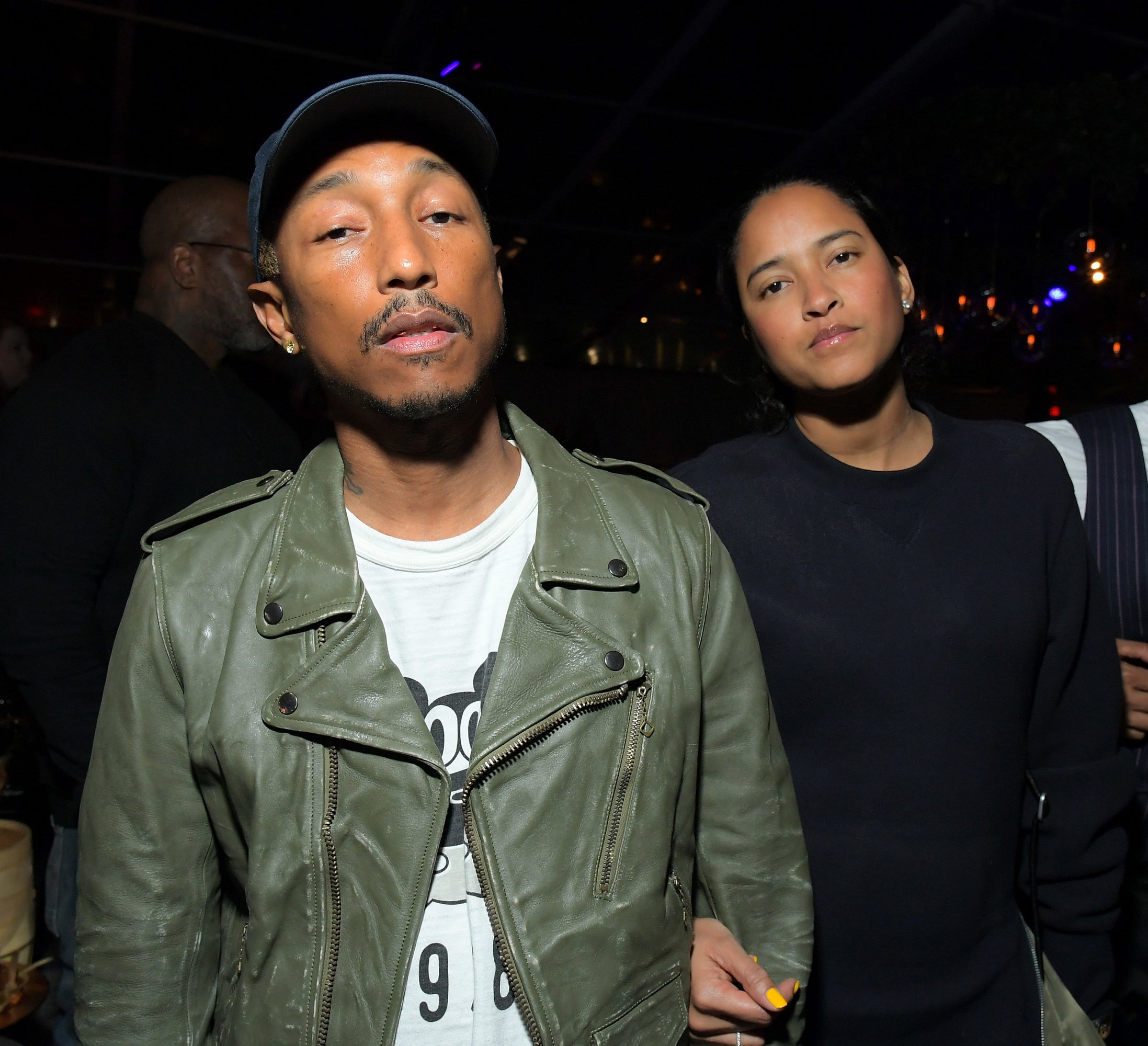 17.
Leonardo DiCaprio schmoozed with The Irishman crew: Harvey Keitel, Irwin Winkler, Martin Scorsese and Robert De Niro.
18.
The Politician's David Corenswet and Ben Platt hugged it out.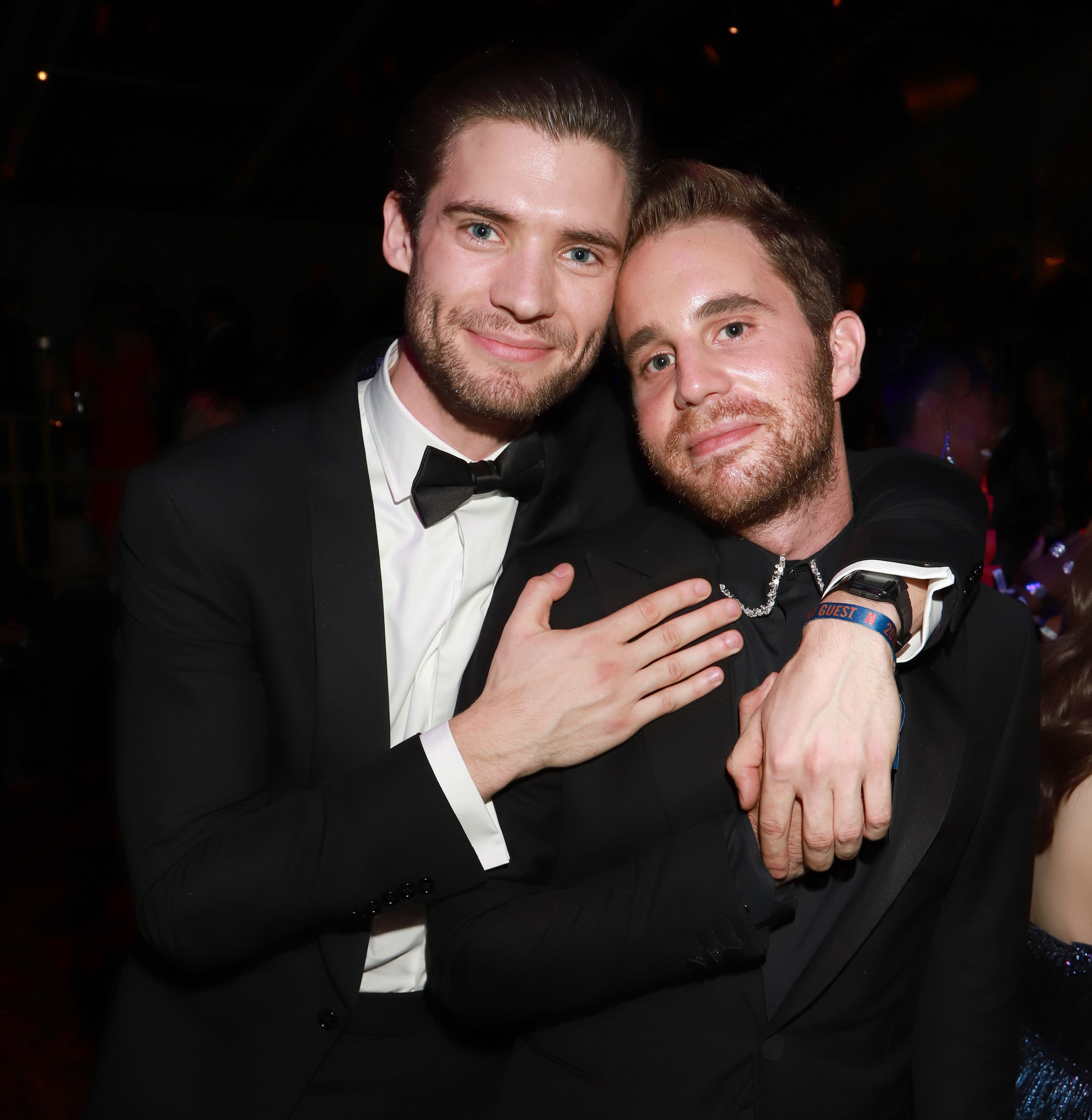 19.
Joaquin Phoenix and Todd Phillips probably discussed whether or not they'll make a Joker 2.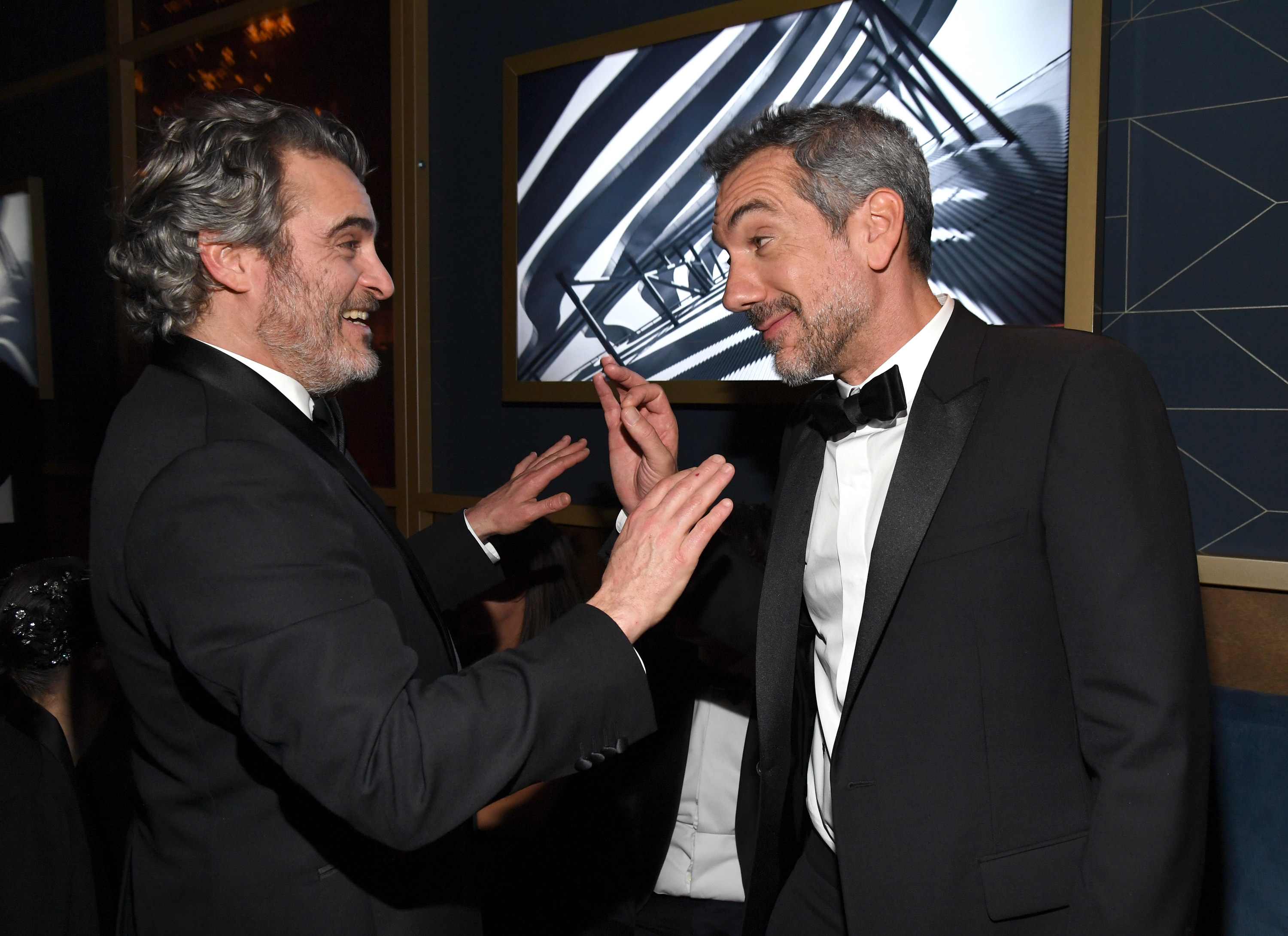 20.
Isla Fisher and Naomi Watts posed.
21.
Adam Scott, Fred Armisen, Paul Rudd and Natasha Lyonne clearly made up the "funny people" area of the party.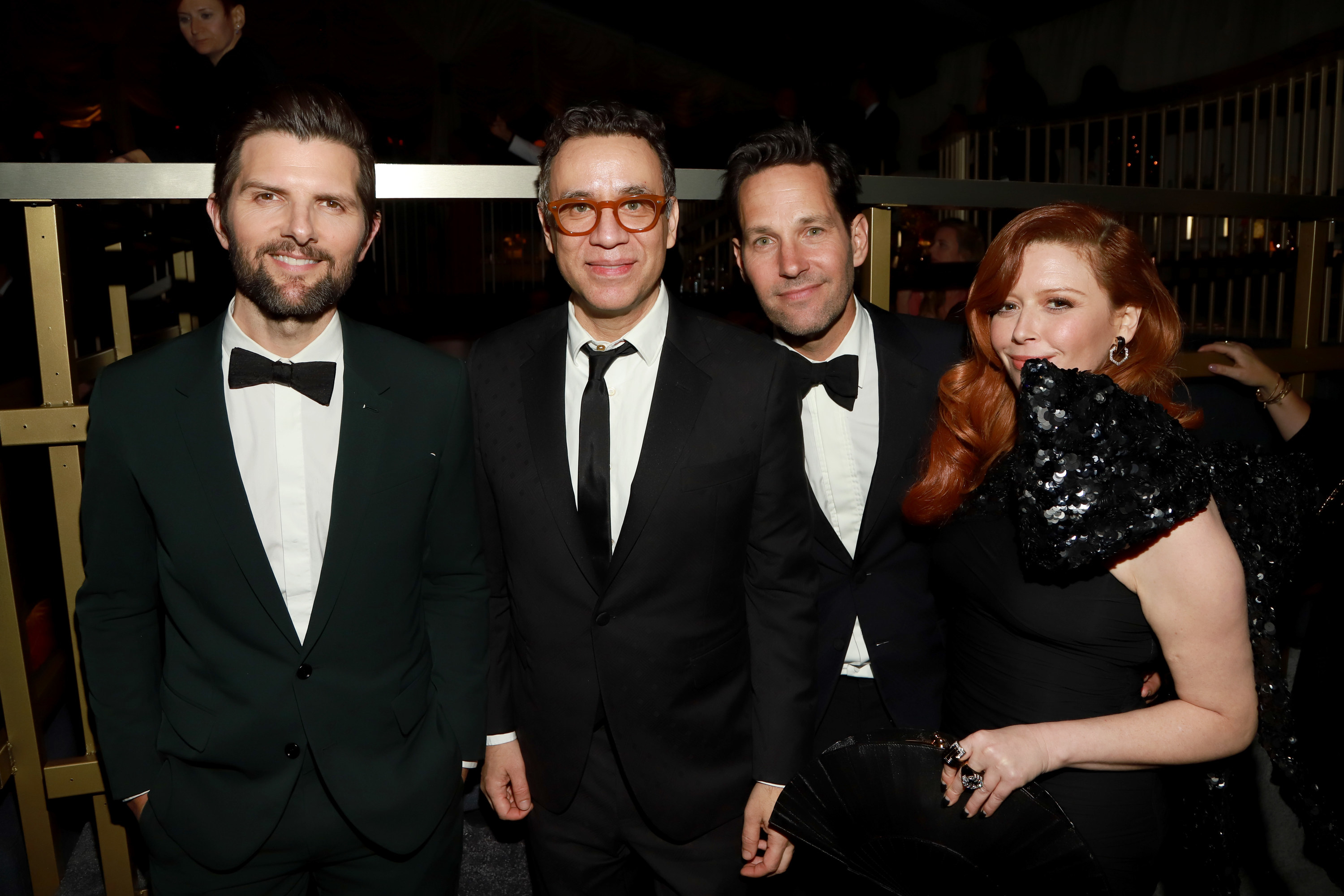 22.
Sabrina Carpenter and Joey King gave peace signs.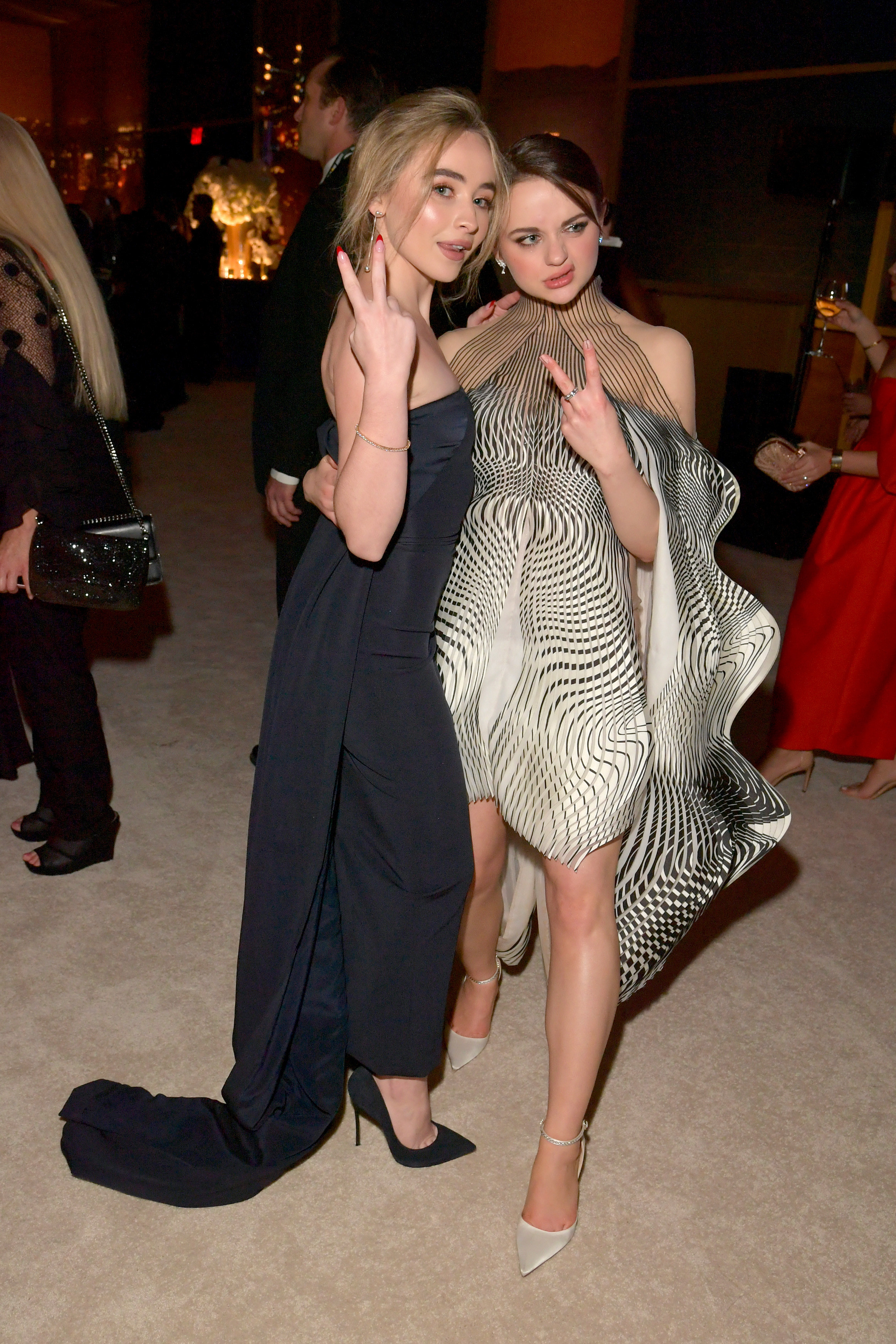 23.
The One Day At A Time crew — Justina Machado, Isabella Gomez, Gloria Calderon Kellett, and Todd Grinnel — represented.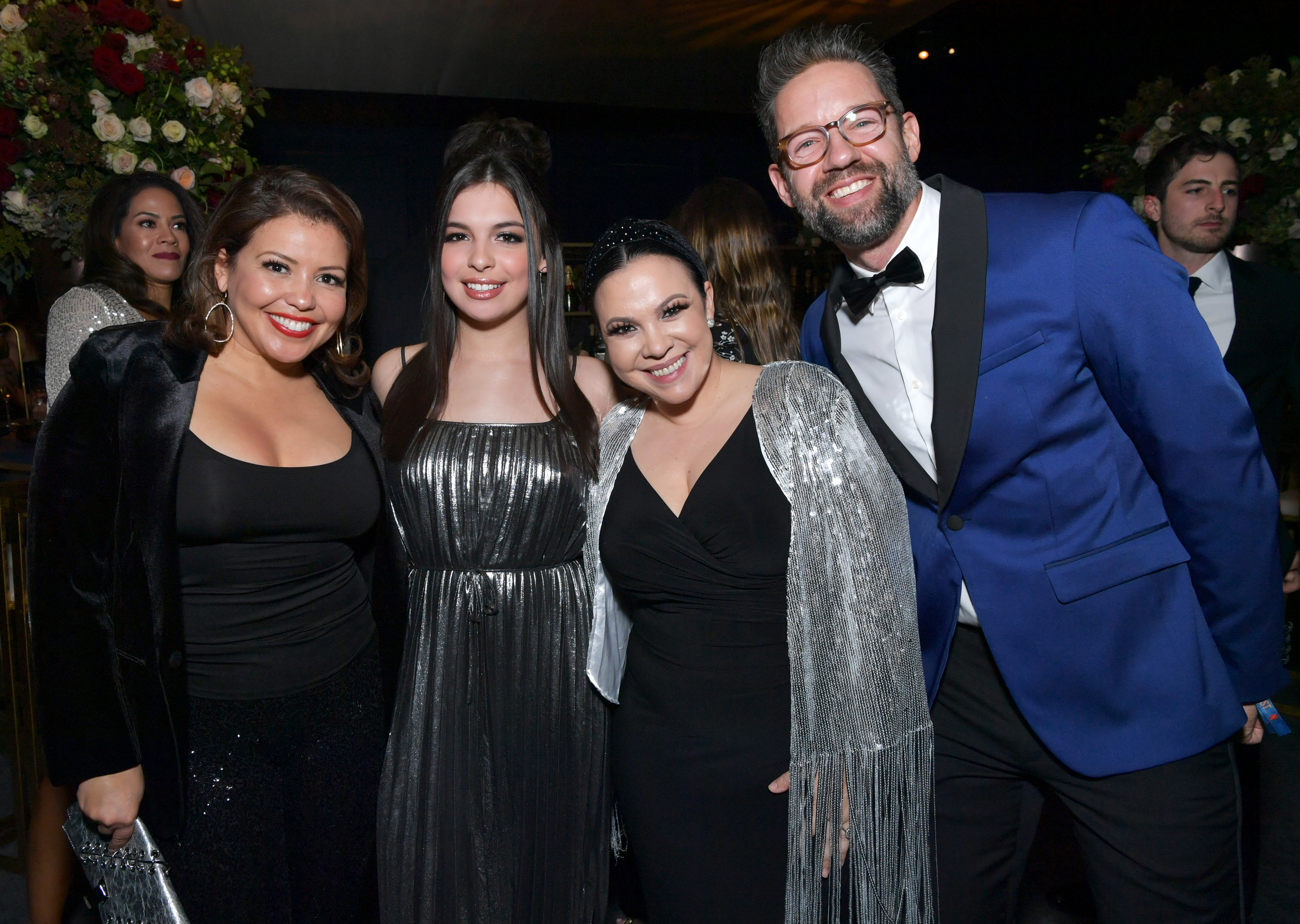 24.
A few of the lovely ladies of GLOW (Rebekka Johnson, Kate Nash and Jackie Tohn) gave face.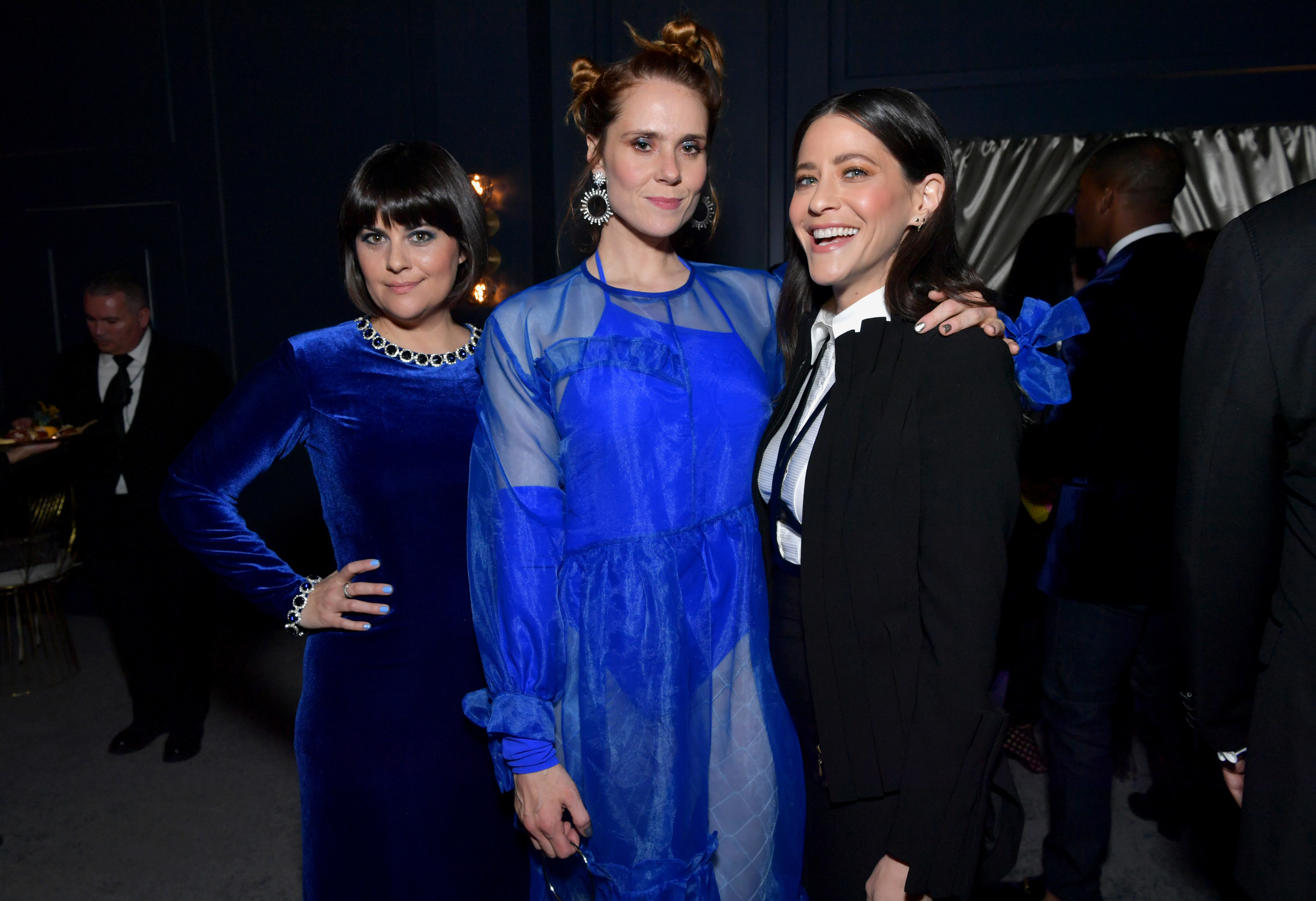 25.
Paris Hilton dropped it low with Jasmine Sanders.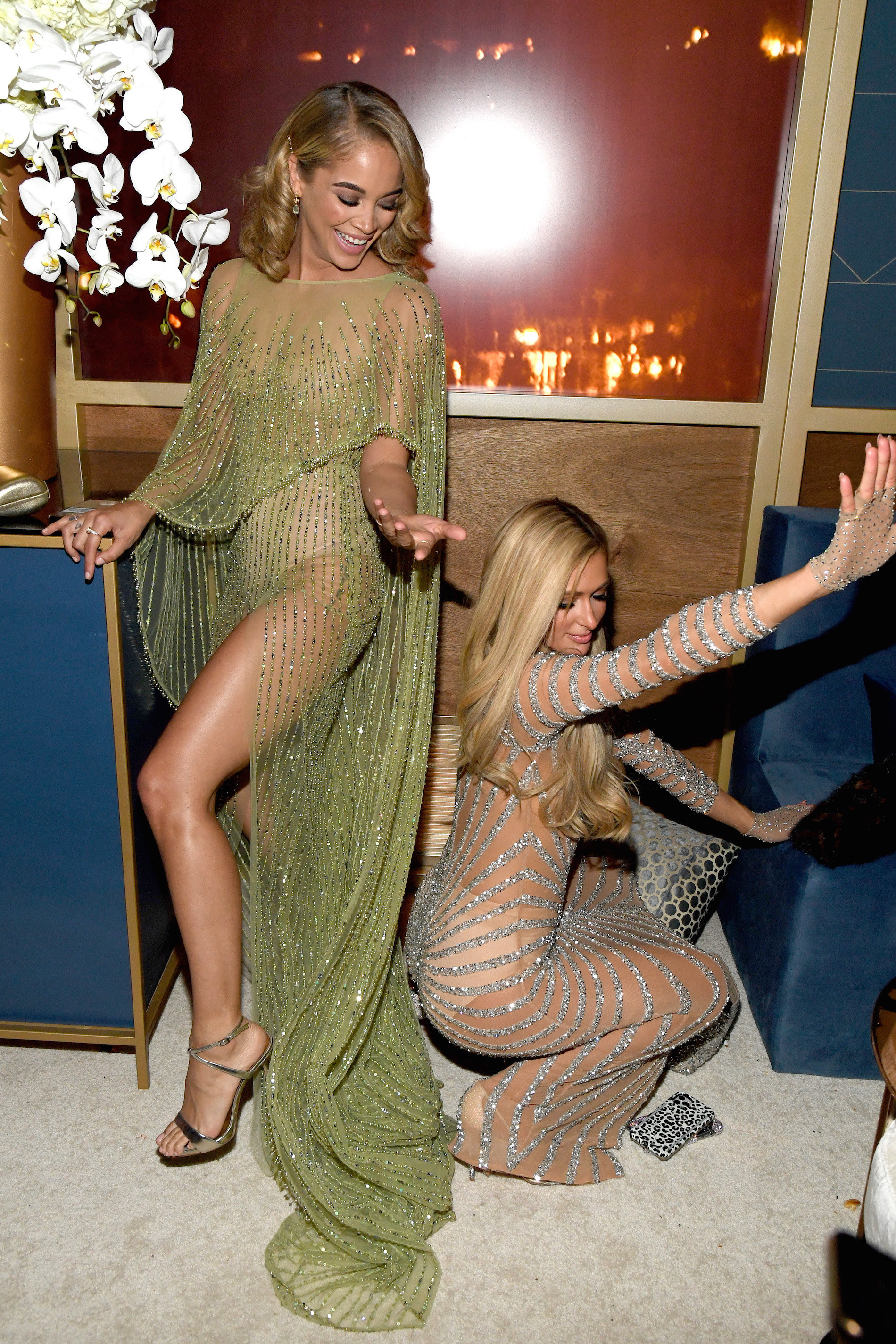 26.
Toni Collette and Pierce Brosnan looked quite tickled.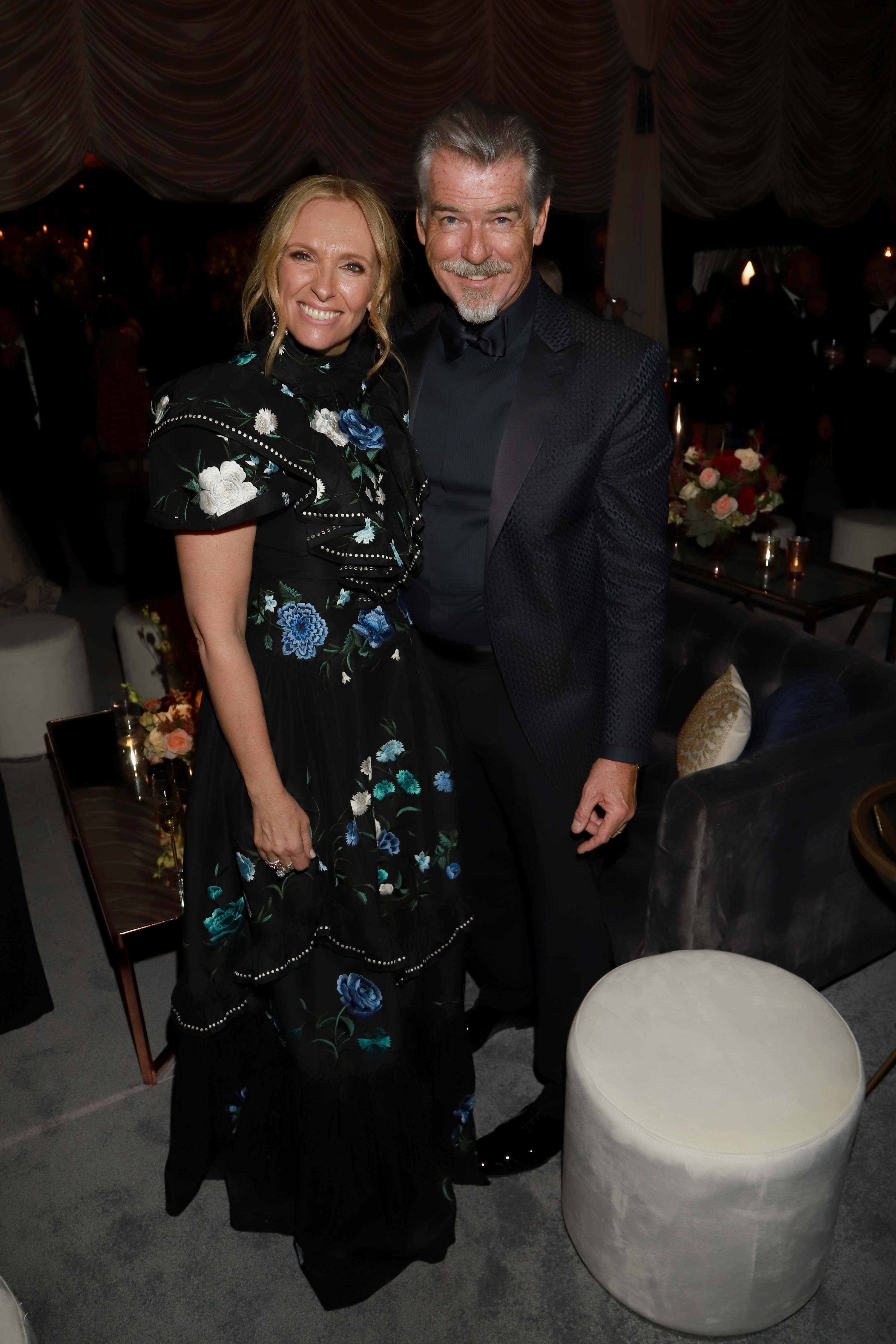 27.
Zoey Deutch and Ryan Murphy oozed glamour.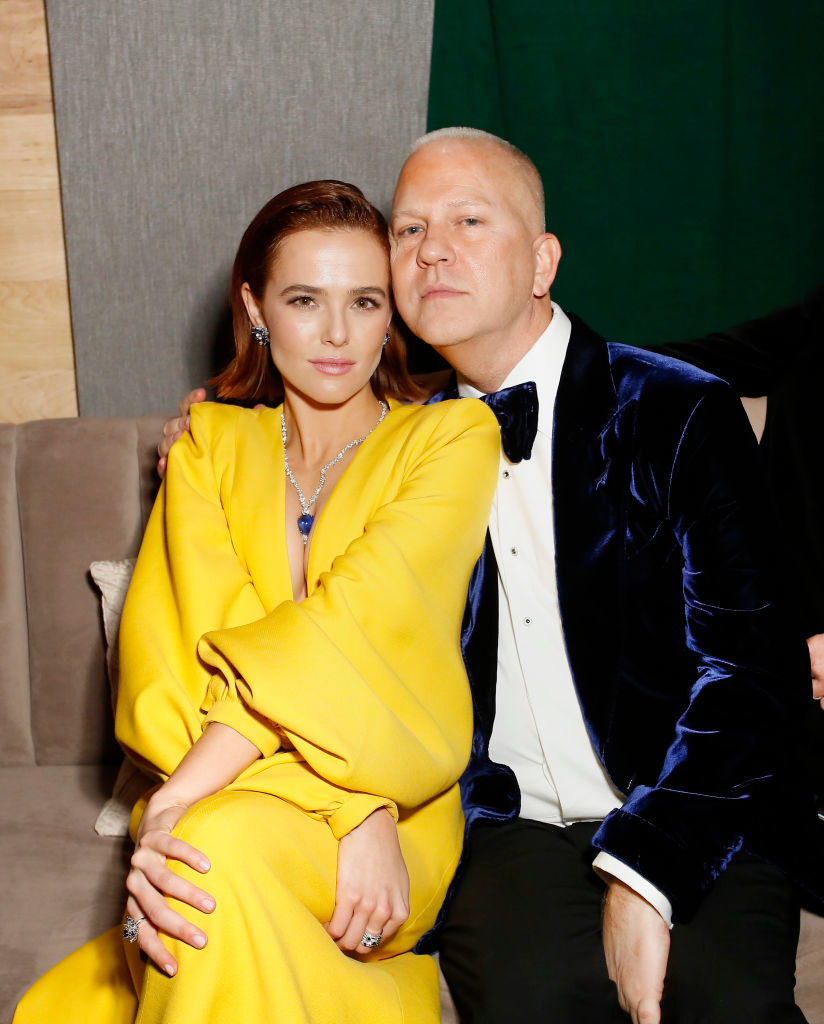 28.
The Euphoria cast (Maude Apatow, Hunter Schafer, Barbie Ferreira, Sydney Sweeney and Storm Reid) looked gorgeous.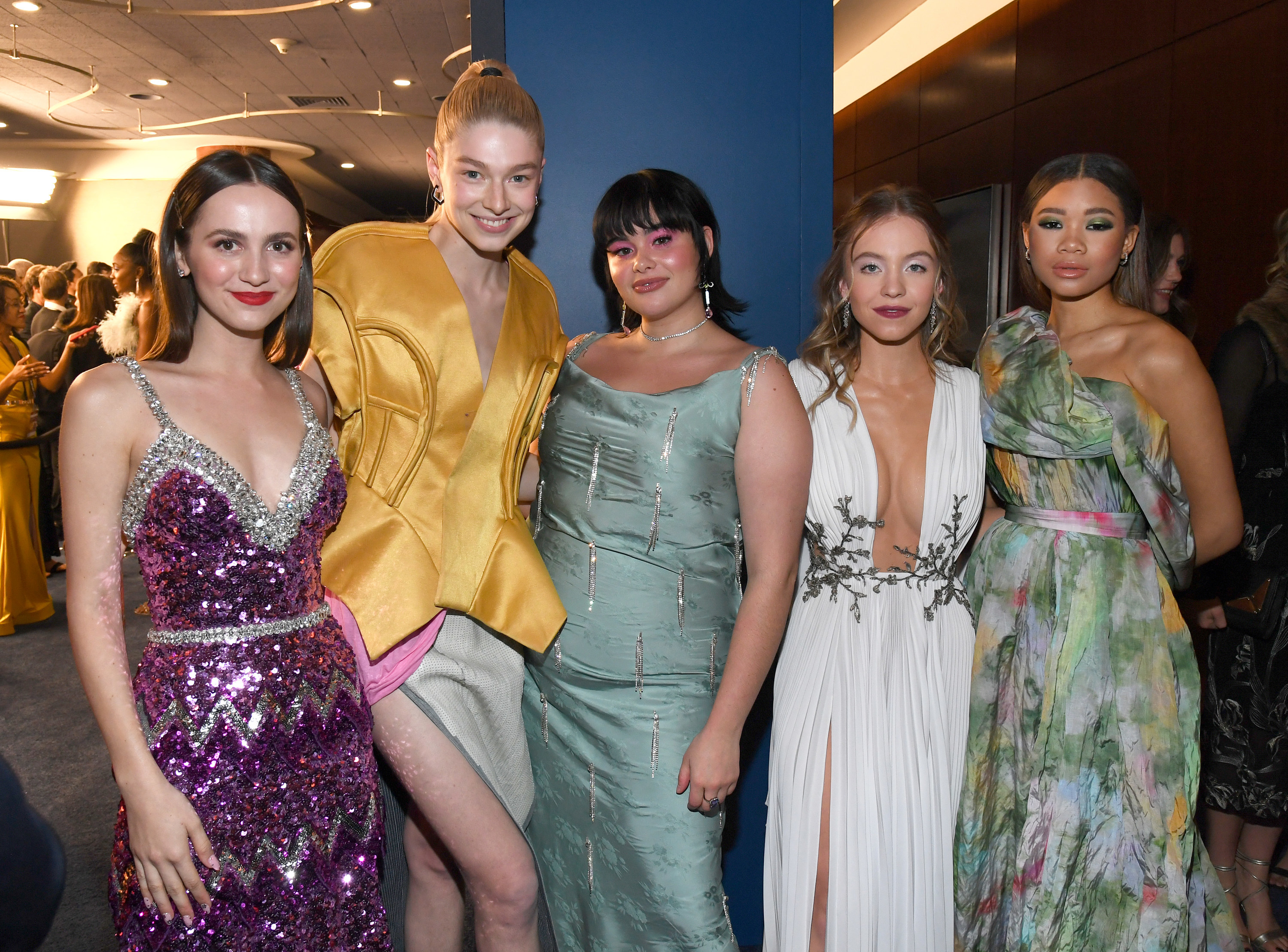 29.
Stellan Skarsgård took a selfie.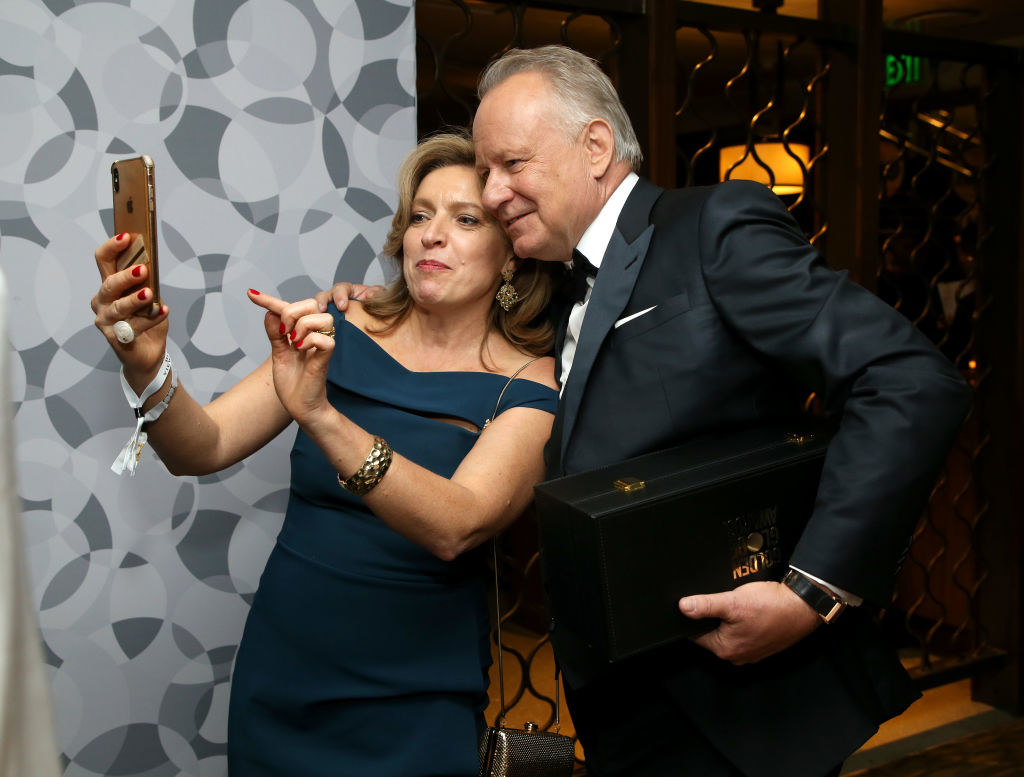 30.
Roman Griffin Davis danced up a storm.
31.
Kate McKinnon posed with her sister, Emily Lynne.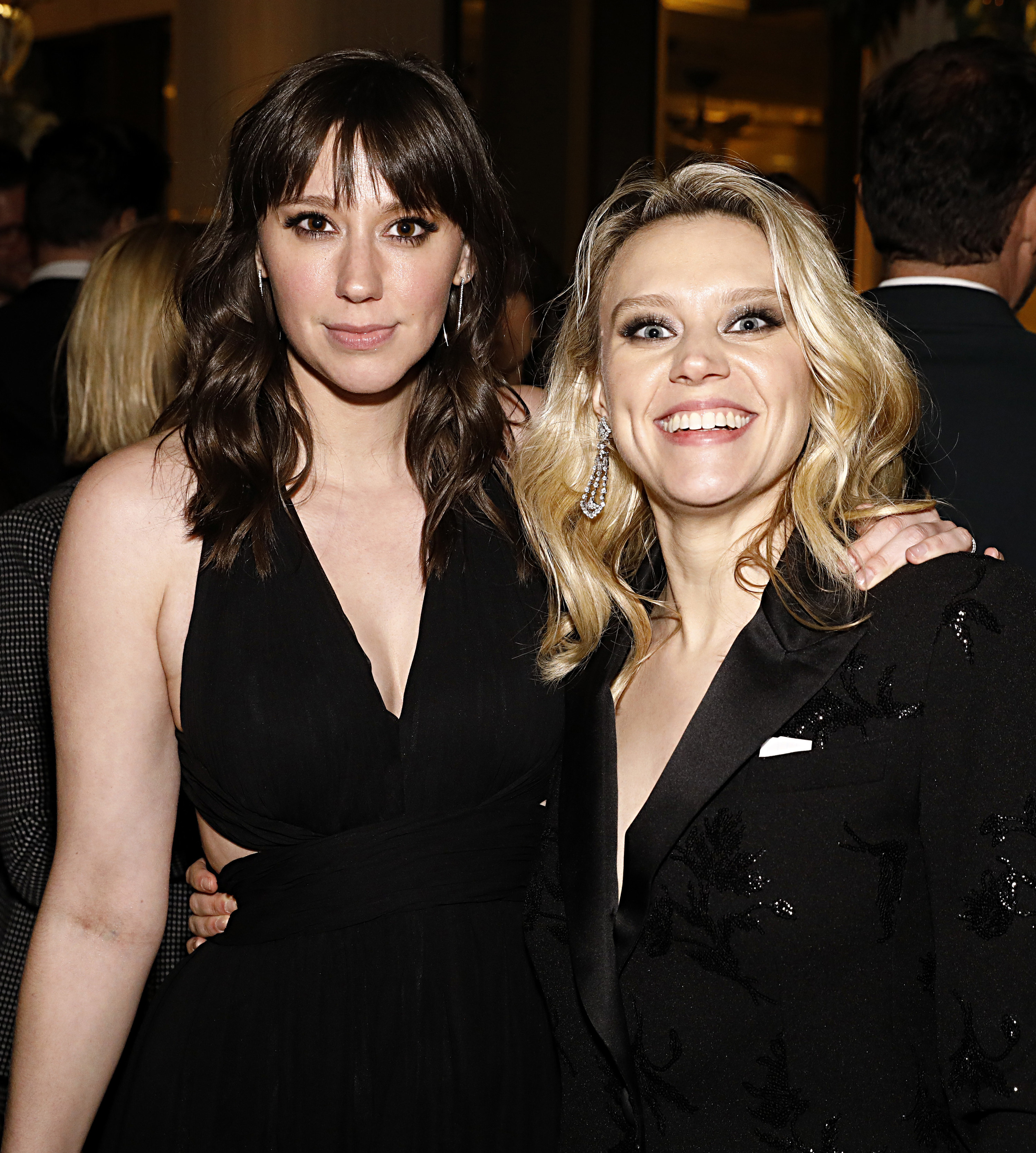 32.
Keegan-Michael Key talked to Jason Momoa, who was back in his tank top again.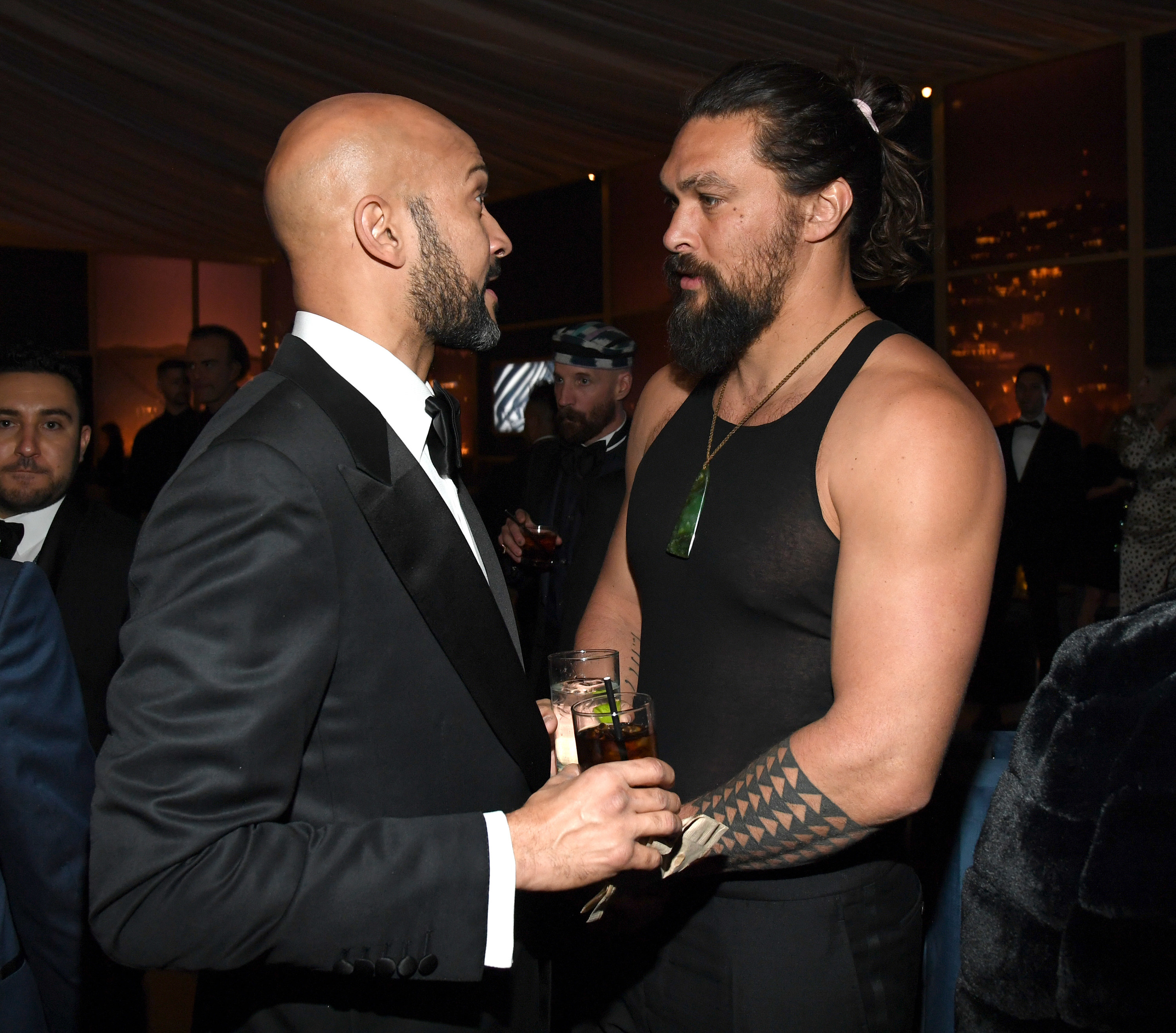 33.
The Haim sisters looked glam.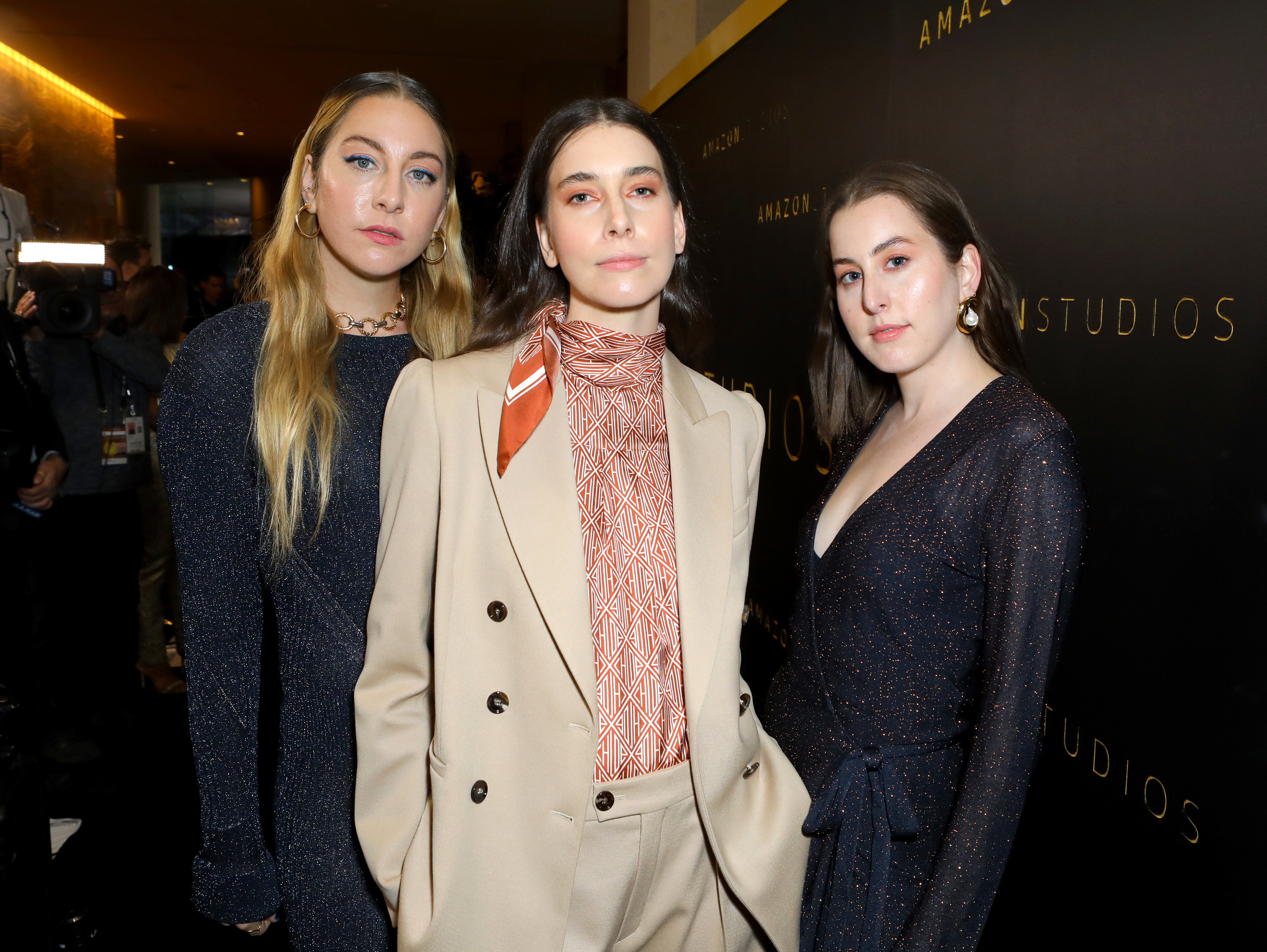 34.
Joey King posed with Patricia Arquette (apparently some time before she hit her in the head with the award).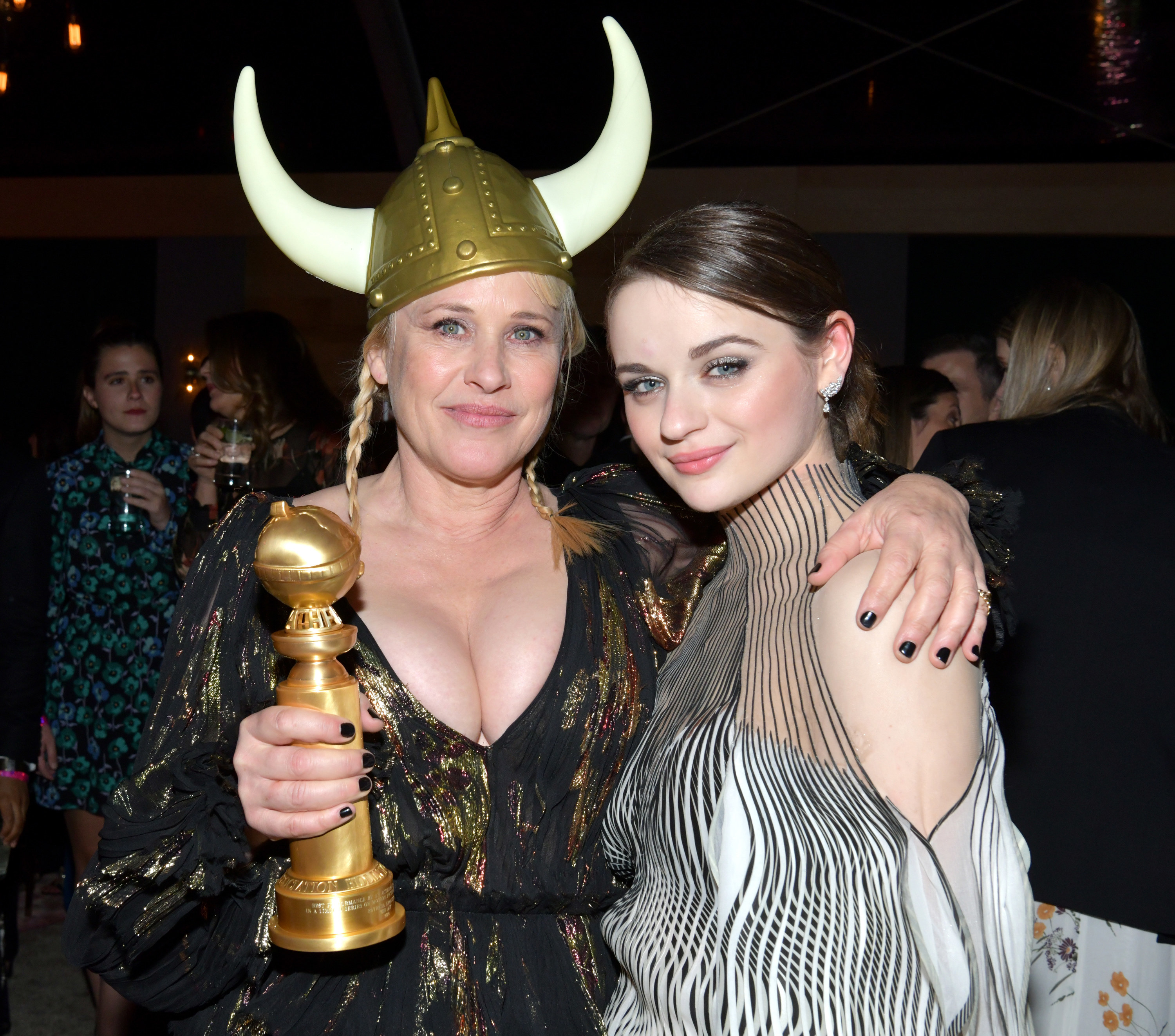 35.
Bobby Berk and Scott Hoying made a perfect pair.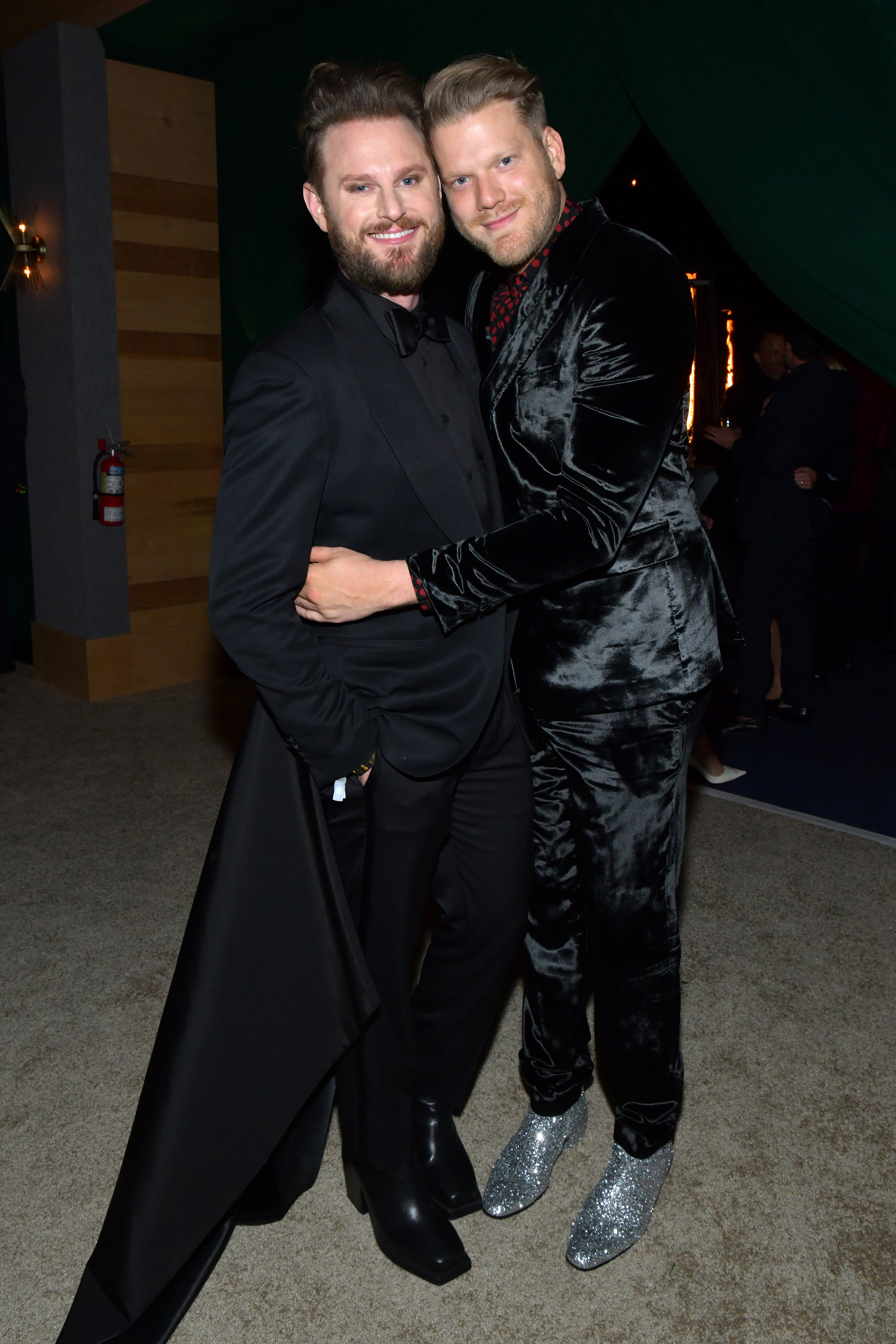 36.
Yara Shahidi showed off her bold yellow dress.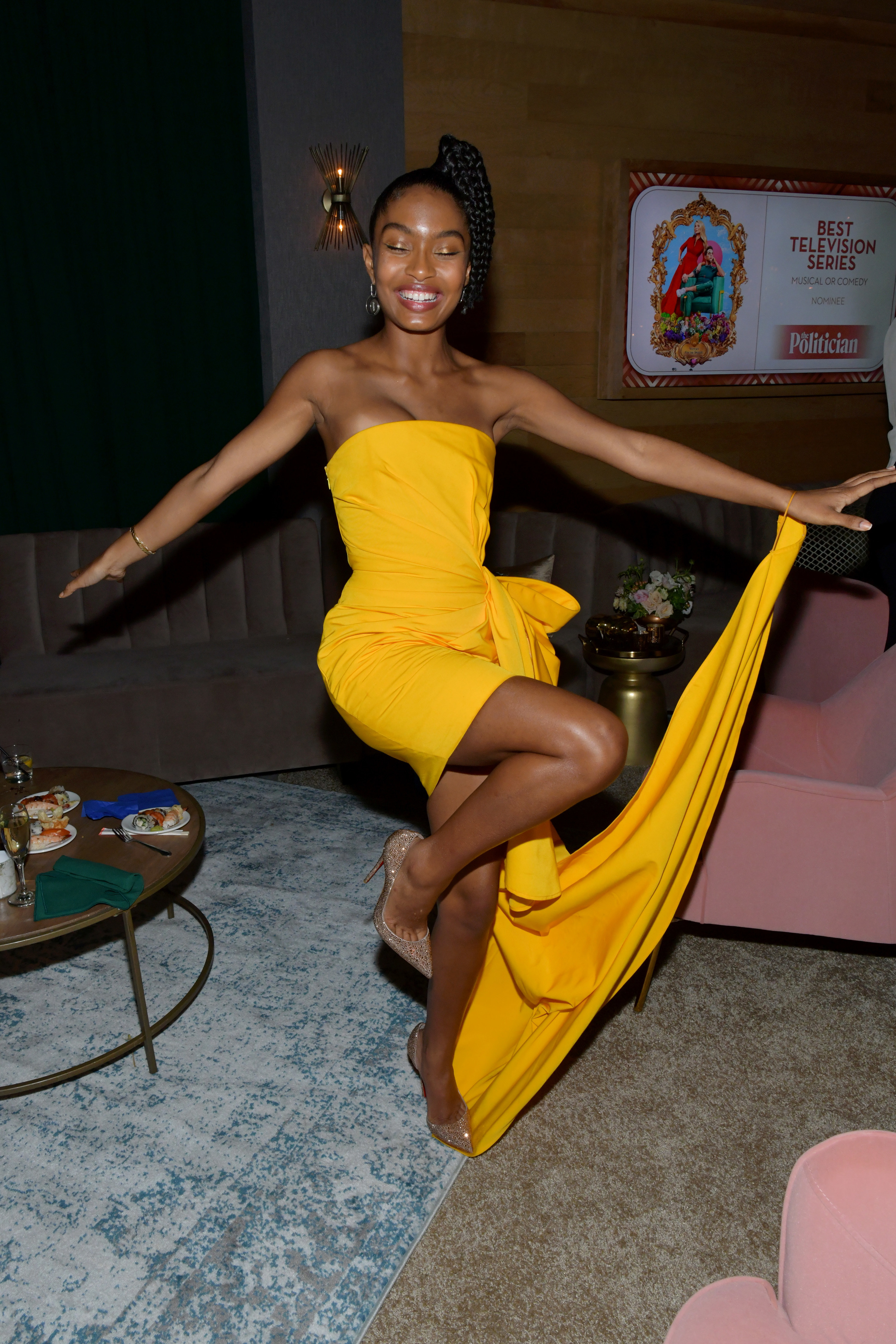 37.
Brian Cox smiled pleasantly, unlike Logan Roy.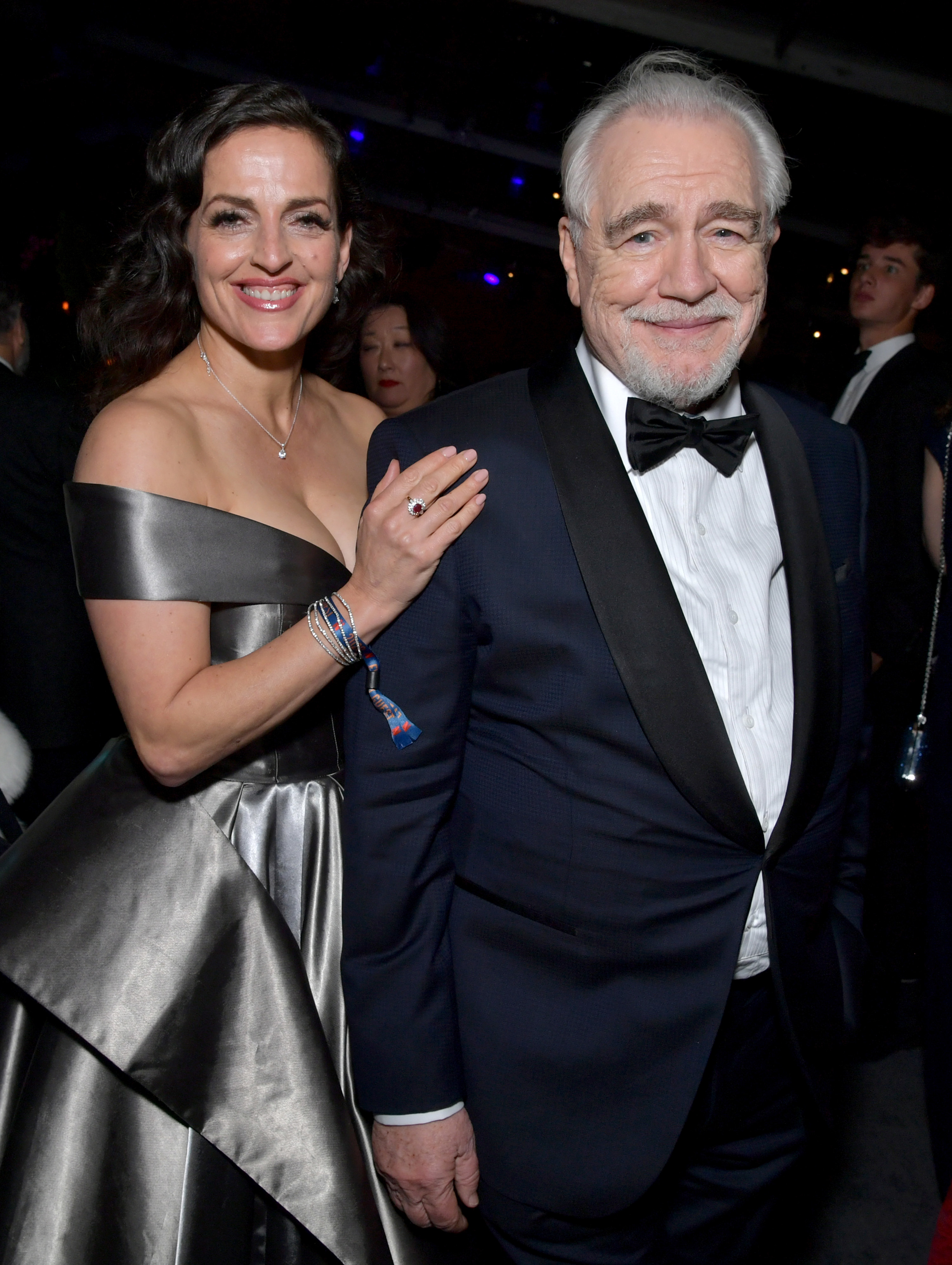 38.
Billy Porter and Alexis Martin smiled for the cameras.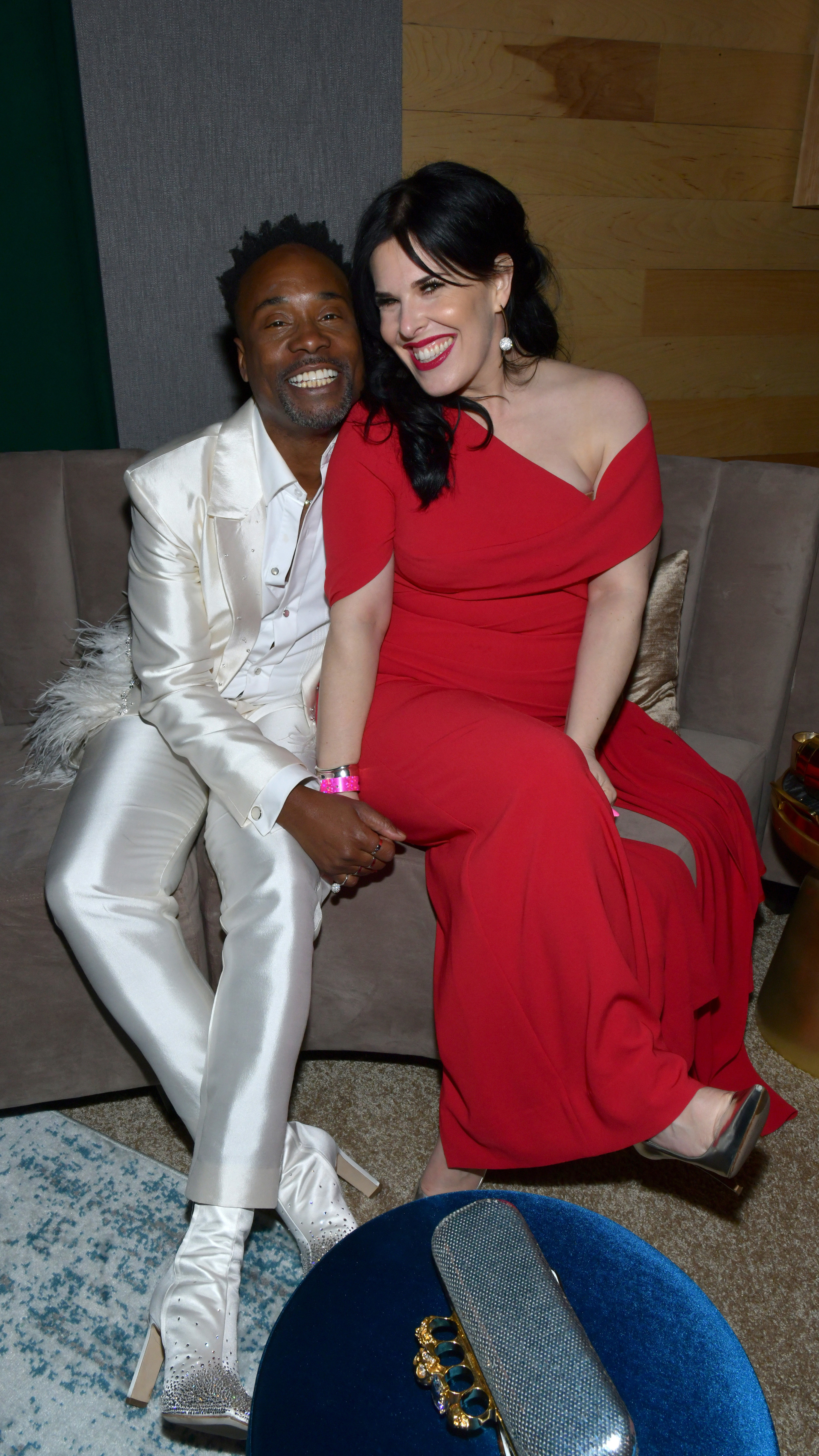 39.
Brad Pitt looked a little confused.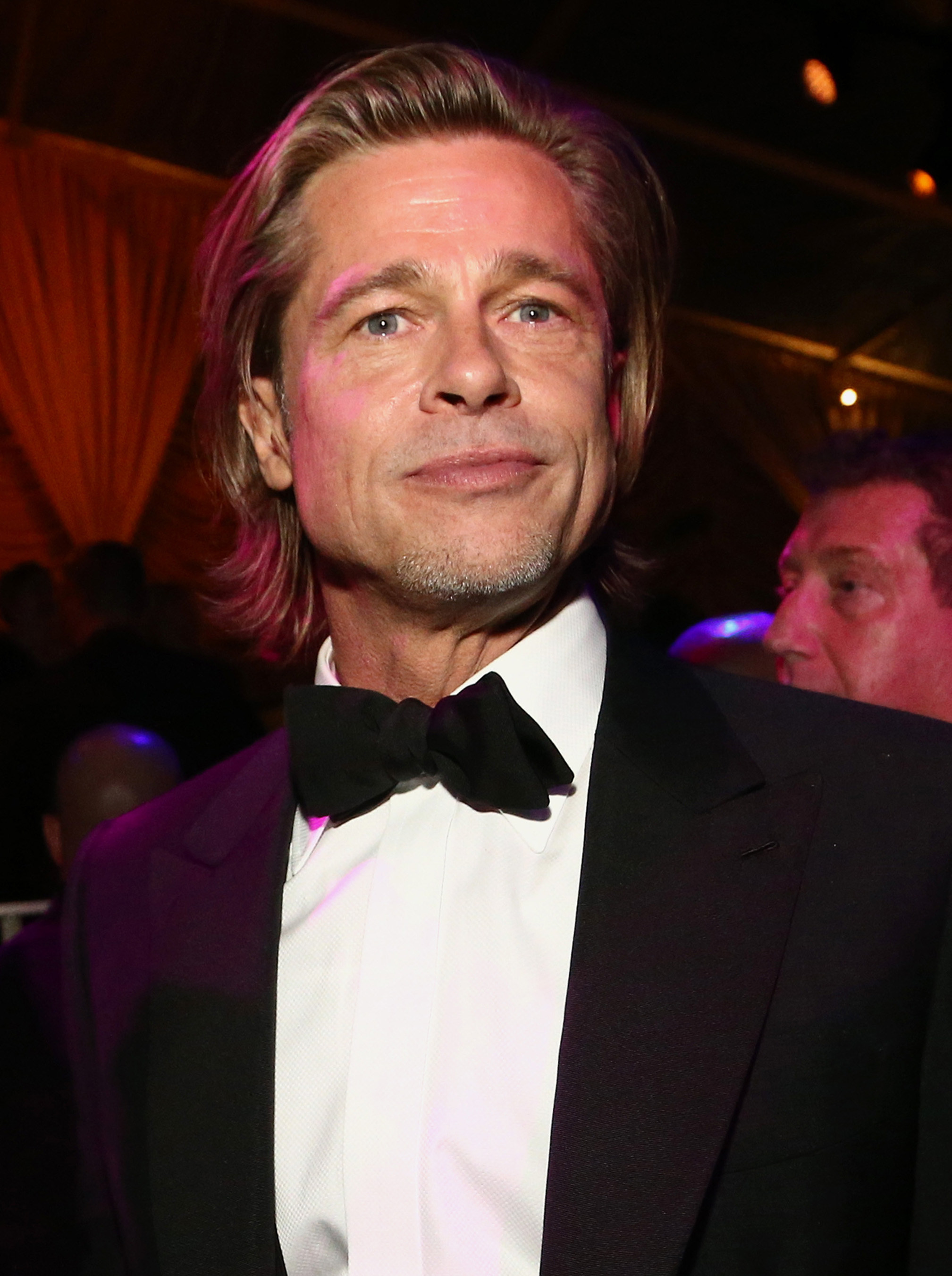 40.
Molly Gordon and Zoey Deutch showed Ben Platt some love.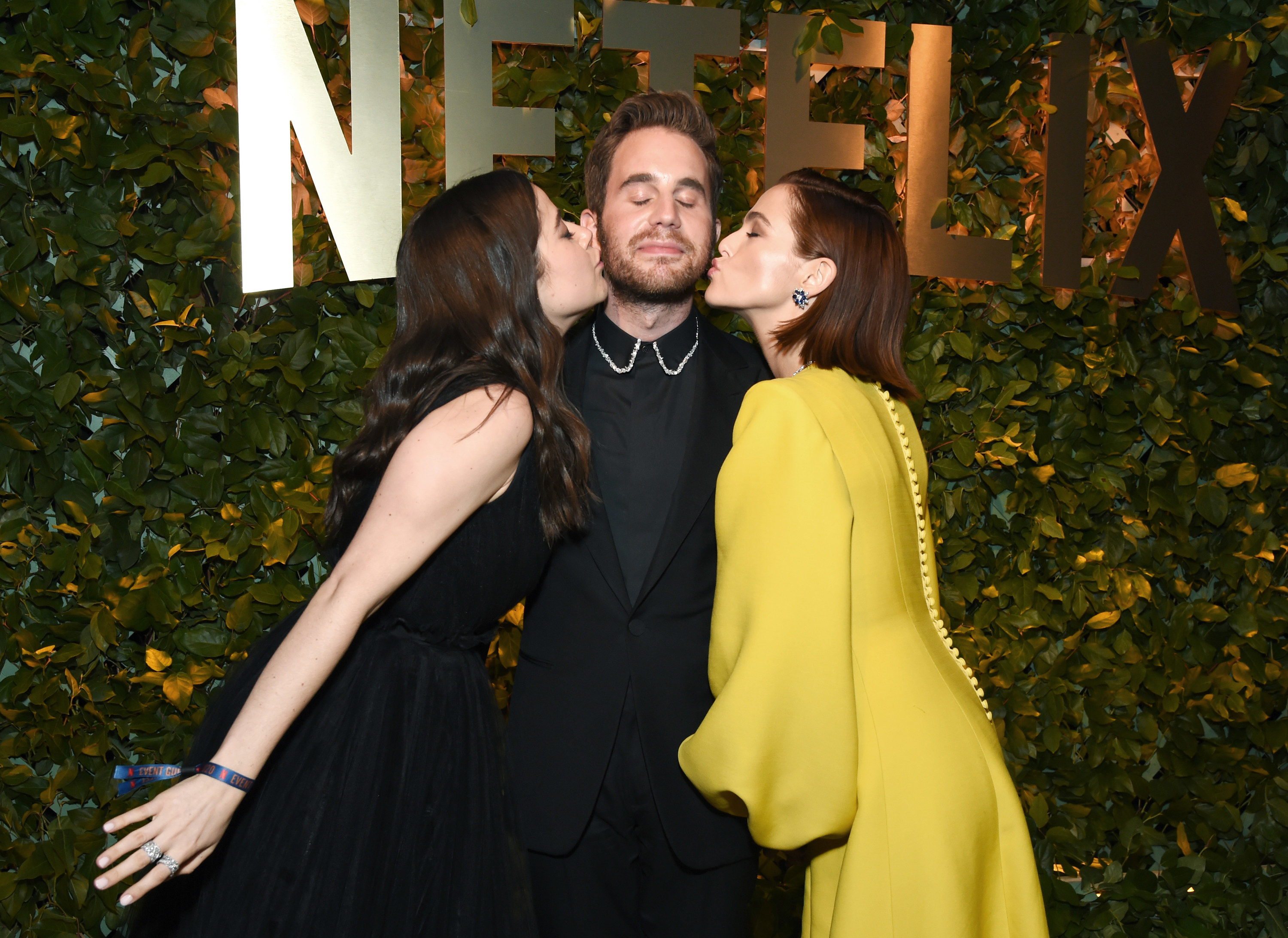 41.
David Dobrik dressed up for the occasion.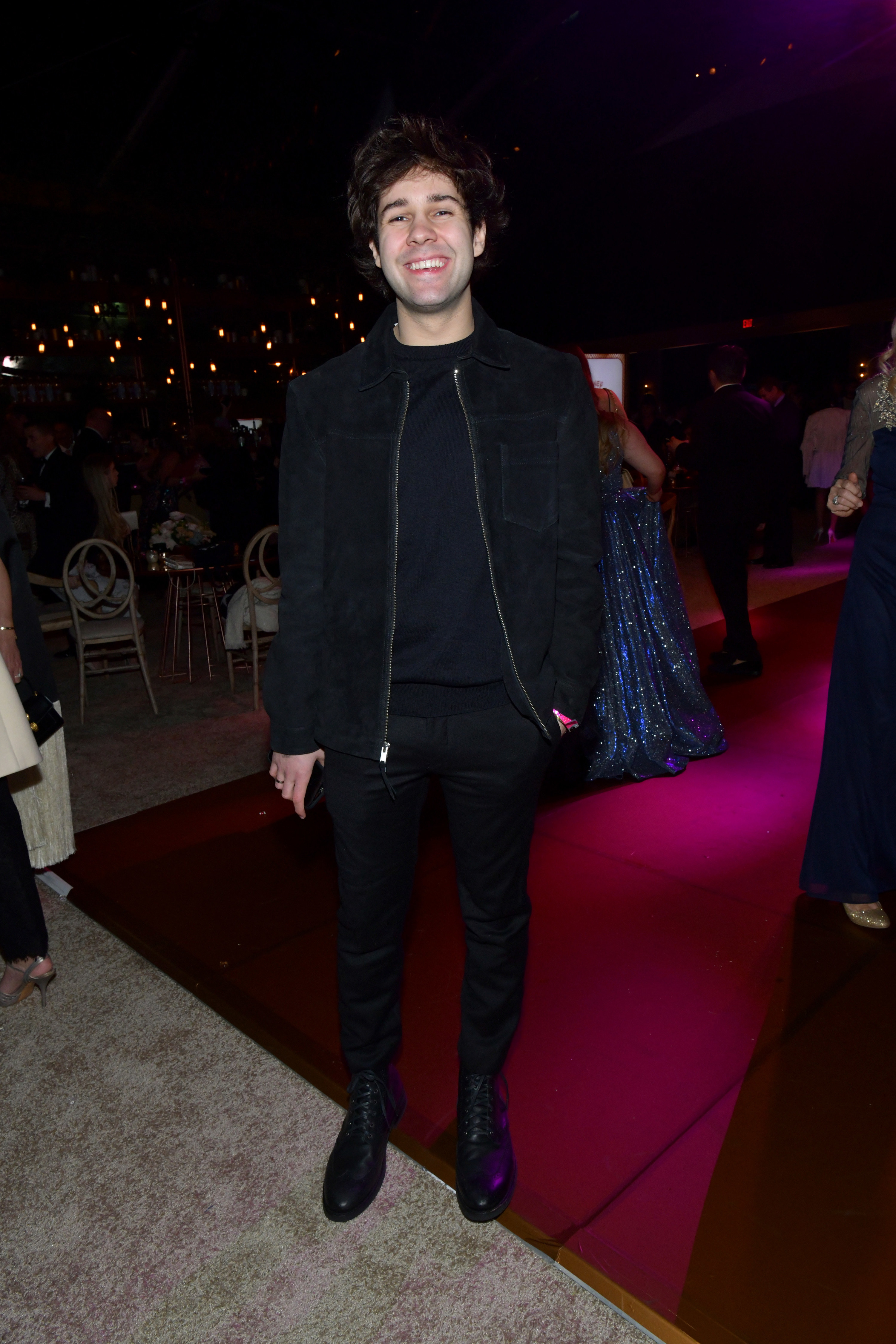 42.
And finally, Bella Thorne graced us with her presence.