Golden Globes? MORE LIKE GOLDEN ARMS, AMIRITE?
Yes, I am right. Because there is Jason Momoa, in a tank top, showing off dem big ol' muscular arms while at the Golden Globes.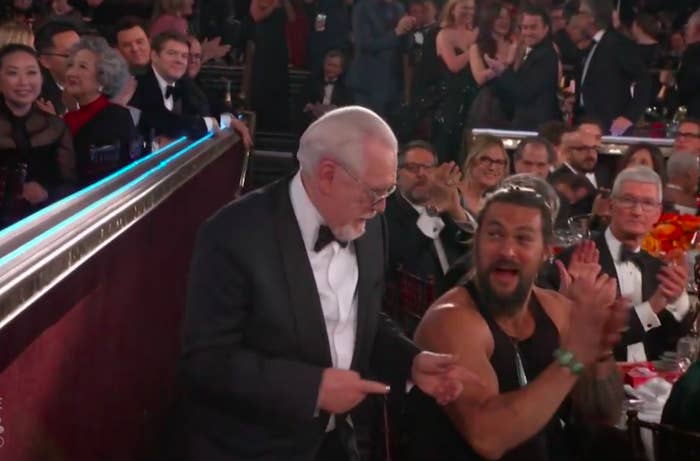 And perhaps you'll notice that every other man is in a tuxedo of some kind. But not our Jason.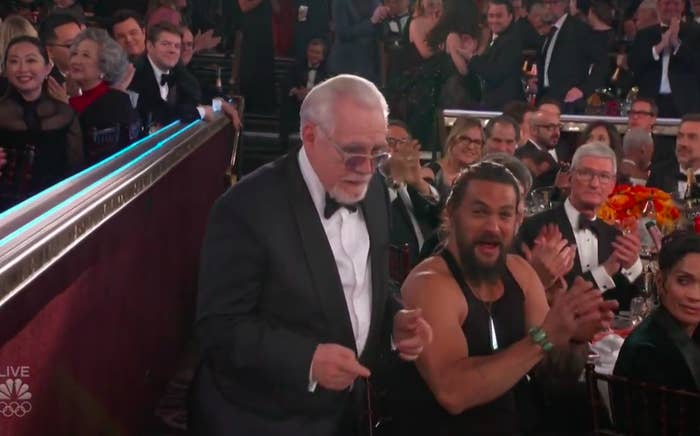 A tank top suits him just fine for this occasion.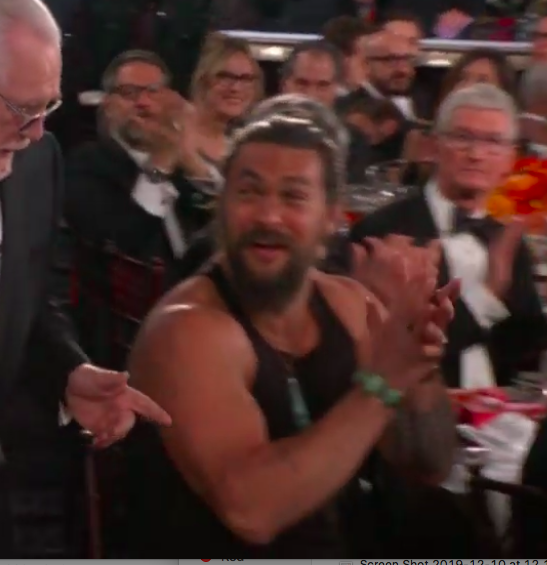 What else would you expect.
Honestly, a beautiful moment.
And the Golden Globe for Best Arms in a Tank Top goes to Jason Momoa.
Come again soon!