Patricia Arquette Accidentally Hit Joey King In The Head With Her Golden Globe And I Can Feel Her Pain In The Photo
"What happens in the elevator stays in the elevator"...until now.
Last night, Patricia Arquette took home her third Golden Globe, this time for Best Supporting Actress in a Series, Limited Series, or Motion Picture Made for TV.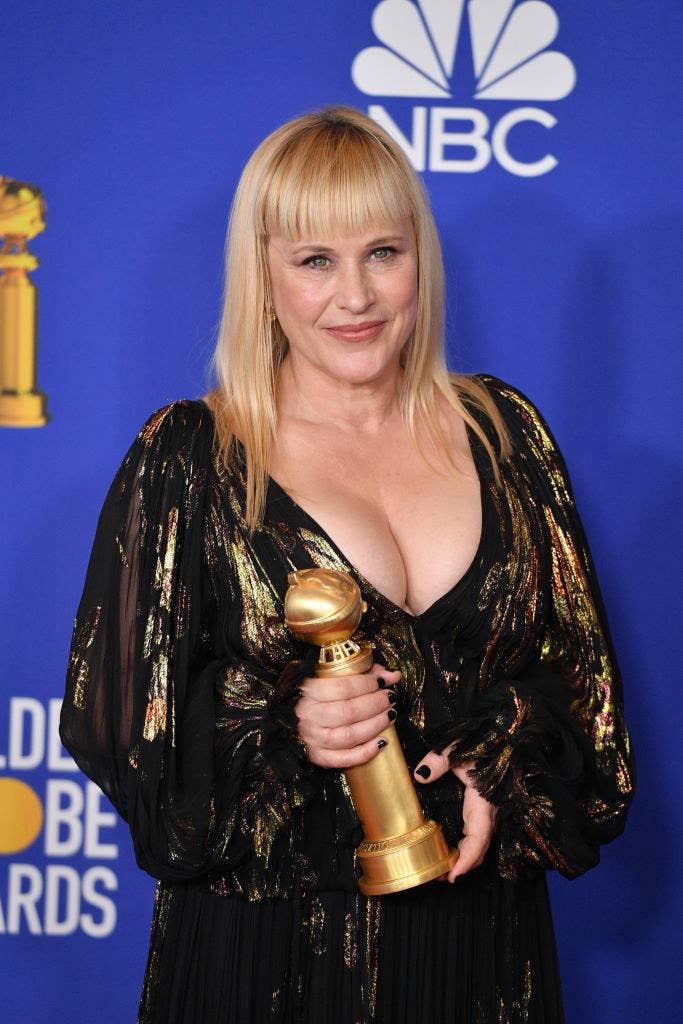 She was acknowledged for her phenomenal performance in Hulu's The Act, where she portrayed Dee Dee Blanchard, an overprotective mother accused of purposely making her daughter Gypsy, played by Joey King, ill.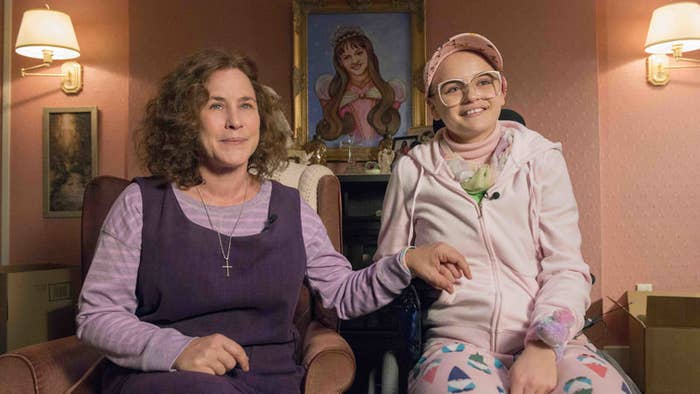 And who was right by Patricia's side to celebrate her accomplishment? Joey, of course! The two formed a mother-daughter bond that emanated both on and off-screen.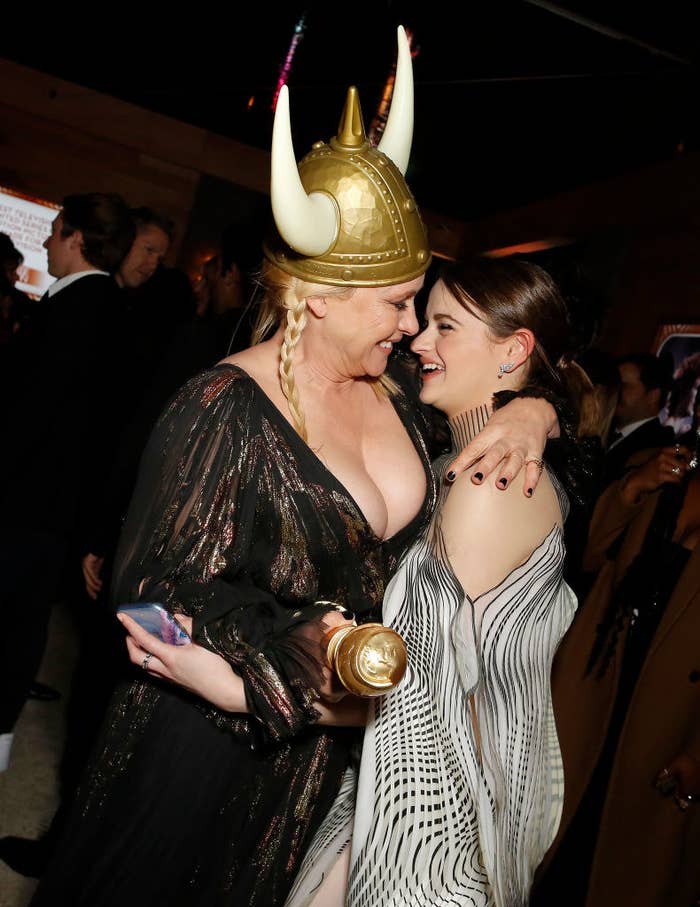 I mean look at them!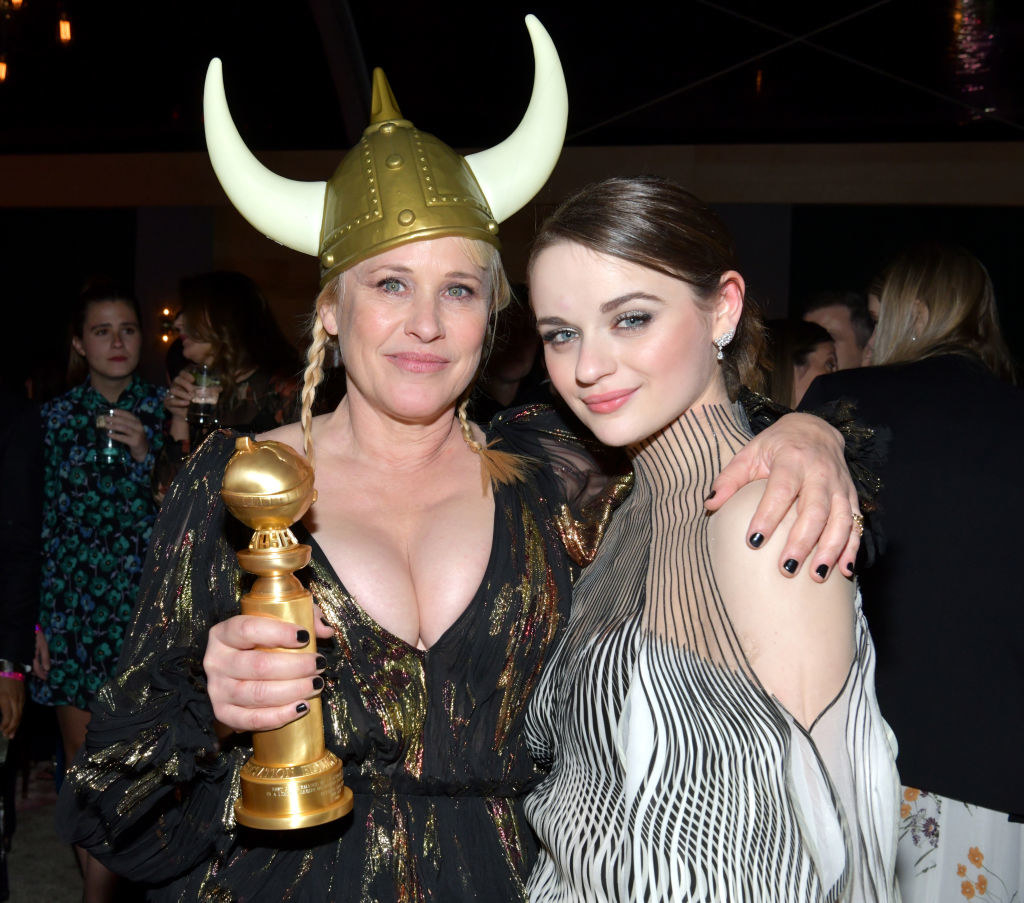 How sweet are these photos? I'll tell you, too sweet!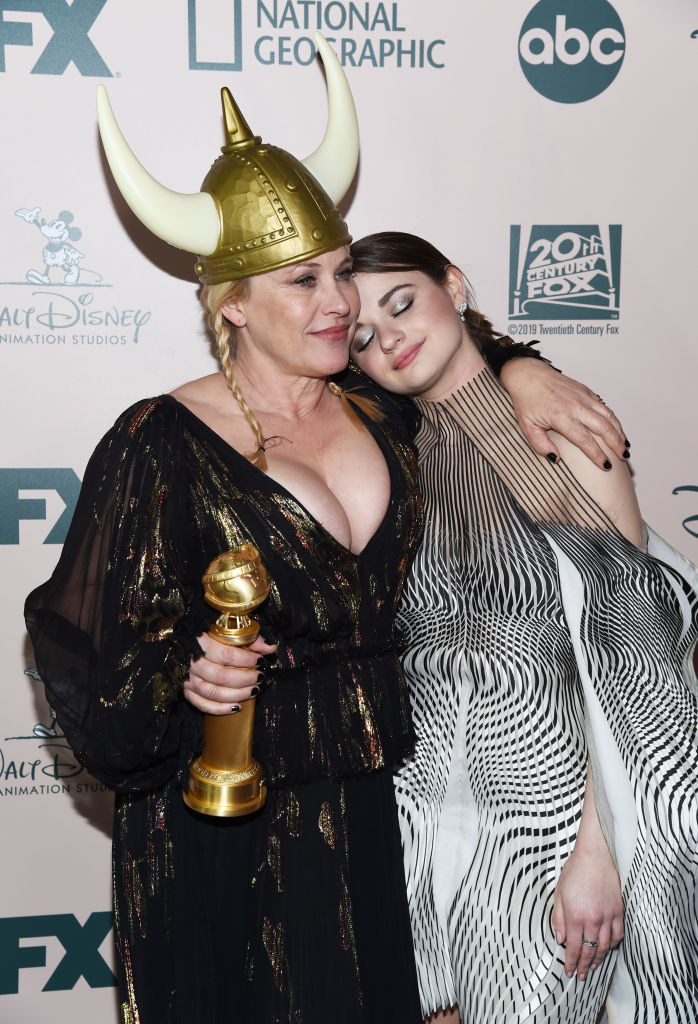 But during their fun time together throughout the night, Joey King accidentally smacked her head against Patricia's golden globe. Here's when it actually happened:
The pair couldn't help but laugh about it on the carpet, telling all who would listen about the hilarious, but hurtful, collision.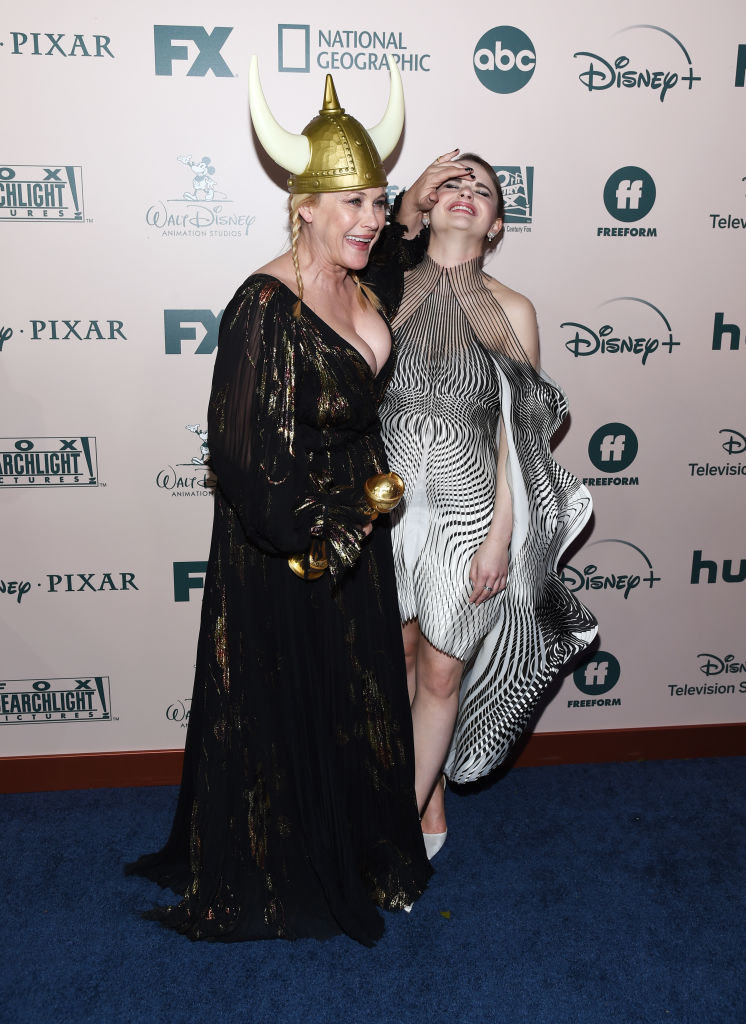 And if you're thinking, It doesn't look like Joey hit her head that hard, think again: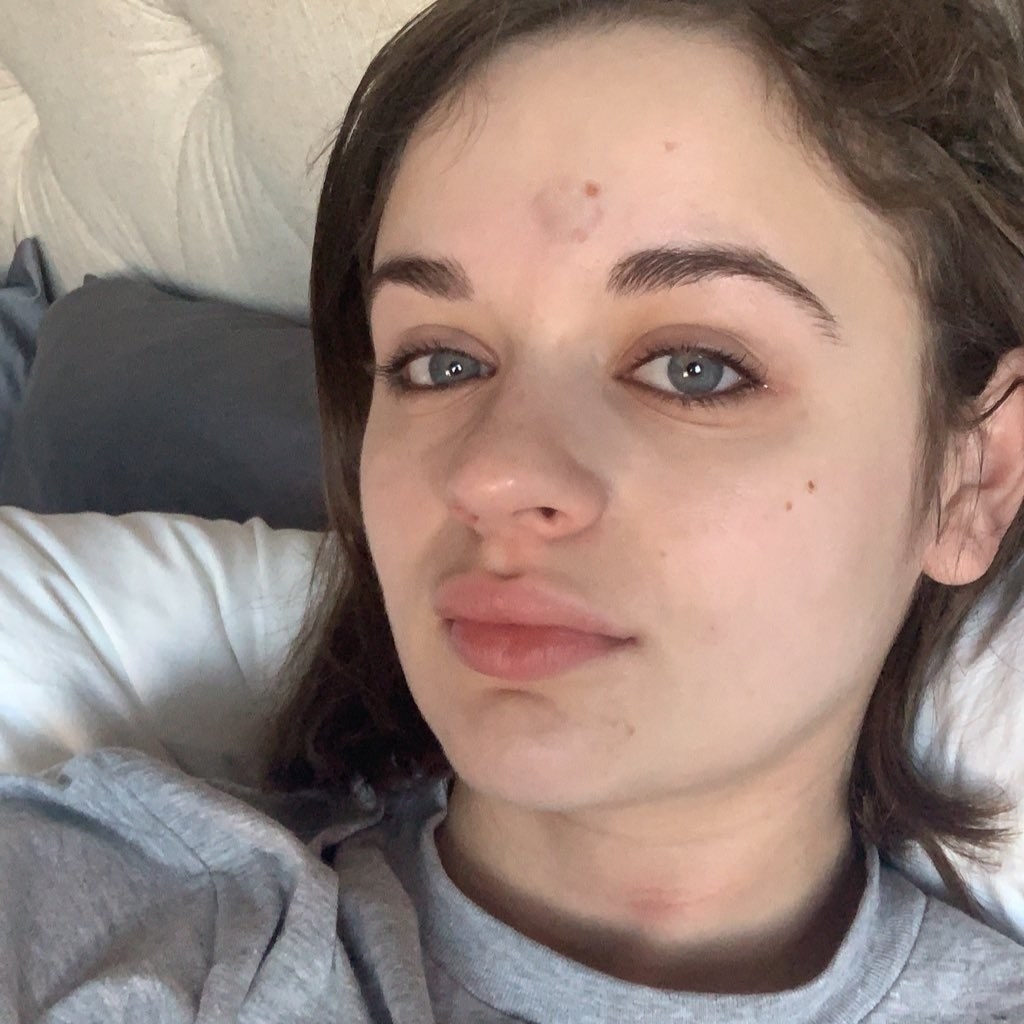 Come to find out, Golden Globes are 7.8 pounds of brass, zinc, and bronze.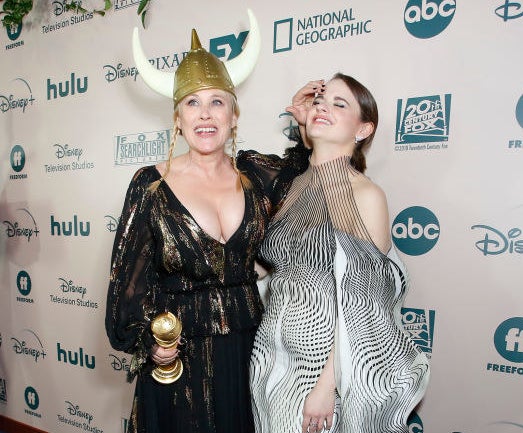 I guess when celebs complain about how heavy awards are onstage, they're being completely serious. Just looking at the photos makes MY head hurt.
Luckily, Joey was able to laugh through the pain and joke about the incident on Twitter afterwards.