On Monday night, The Late Show was the first of the late-night talk shows to record new episodes while social distancing, with Stephen Colbert giving us a full monologue from his bathtub.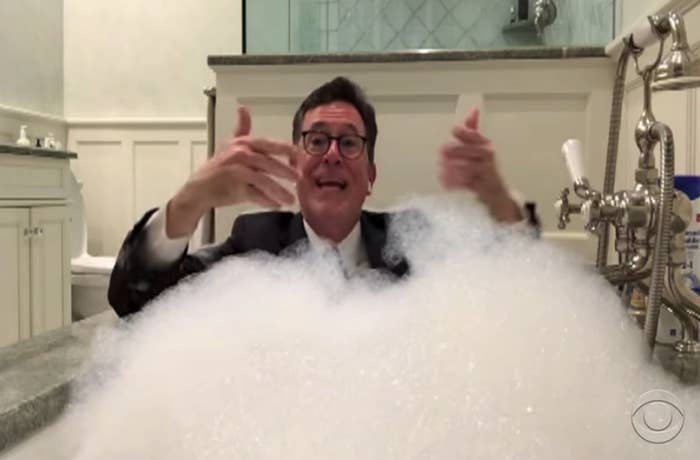 In it, he lectured us about the importance of "flattening the curve" by social distancing...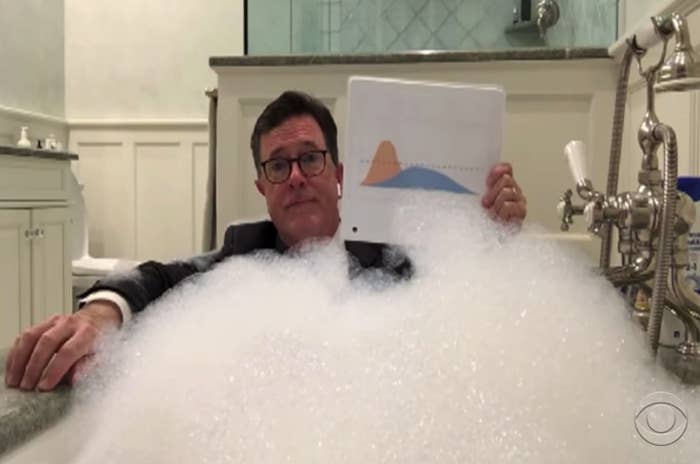 ...and we were given this "Lather Show With Scrubbin' Colbath" visual for good measure.
Then, in last night's edition of The Late Show, Stephen recorded his monologue from his backyard as he sat next to a fire...
...giving us "The Flame Show With Stephen Colburn."
Over on Jimmy Kimmel Live, Jimmy Kimmel returned to the air last night with a show that opened up with a homemade introduction, courtesy of his kids.
In his first monologue of the week, we got a glimpse of a room inside Jimmy's home.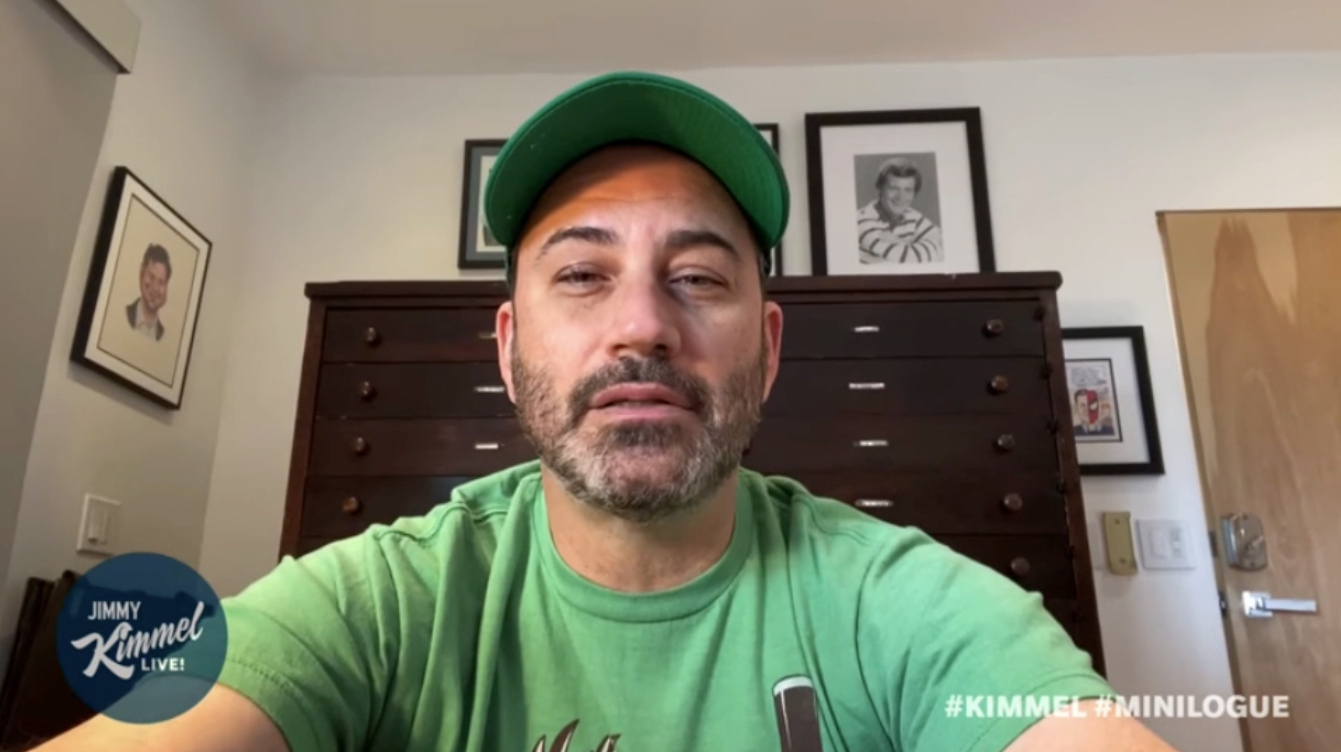 He gave advice to everyone on how to celebrate St. Patrick's Day at home...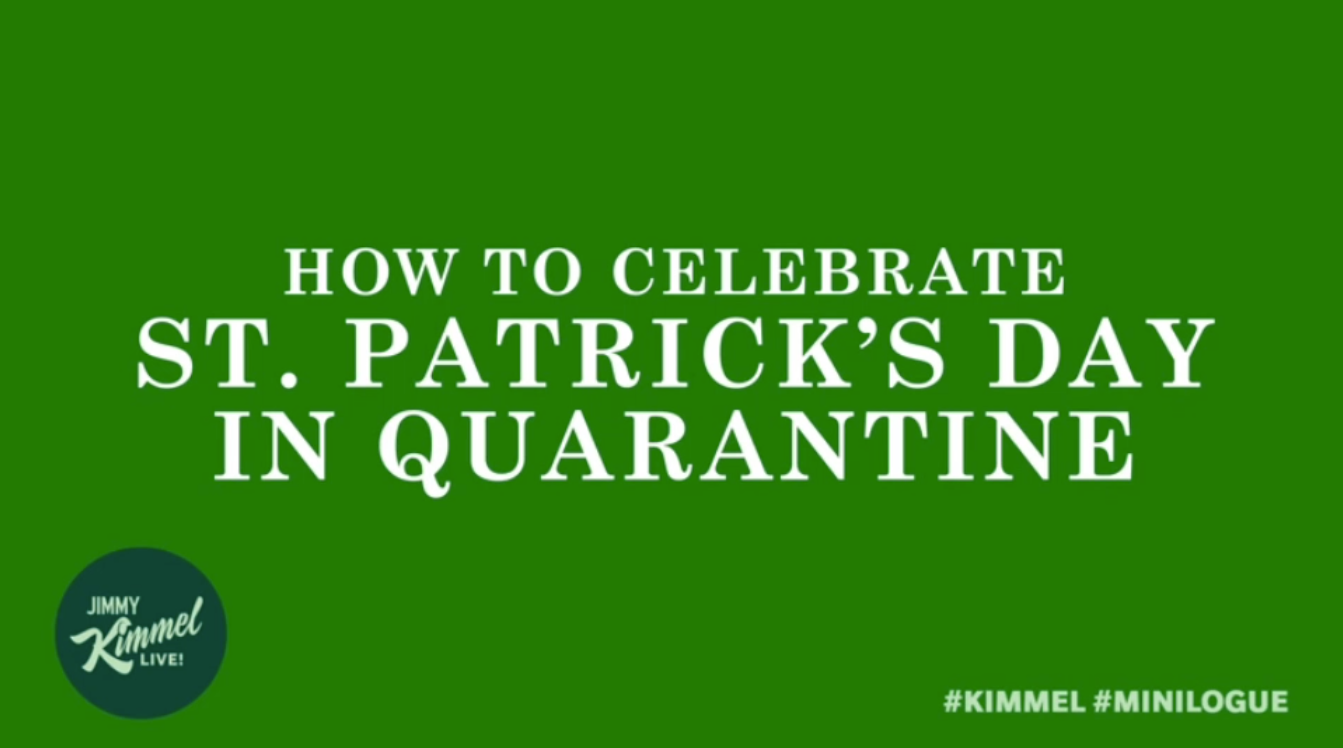 ...which included wearing a green T-shirt, using hand sanitizer, and drinking Baileys.
On The Tonight Show Starring Jimmy Fallon, Jimmy Fallon's children also made him some artwork for his first show back this week.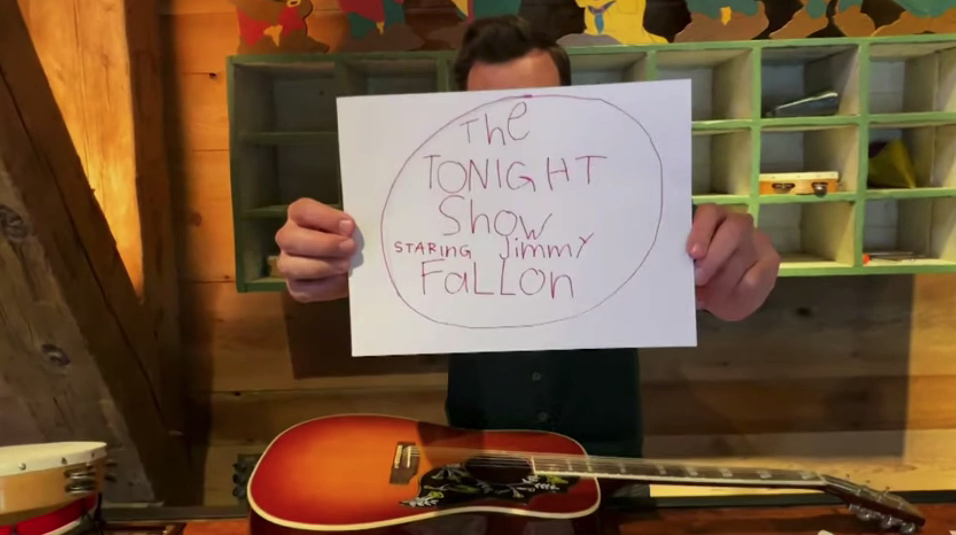 Fun fact: Jimmy's wife, Nancy, served as the camera operator for this and recorded this monologue herself.
In it, Jimmy sang a song about being quarantined during St. Patrick's Day and announced that he'll be highlighting a different charity each night on his show.
For now, these are the only intrepid late-night shows that are continuing to record new episodes in the midst of the coronavirus pandemic.