Even after attempting to steal his spotlight.
She practiced "Blue Steel" with Heidi Klum.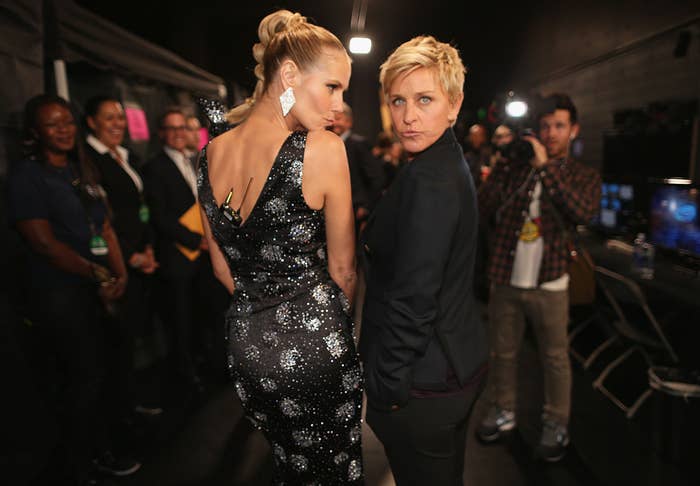 She took a selfie with Drew Barrymore...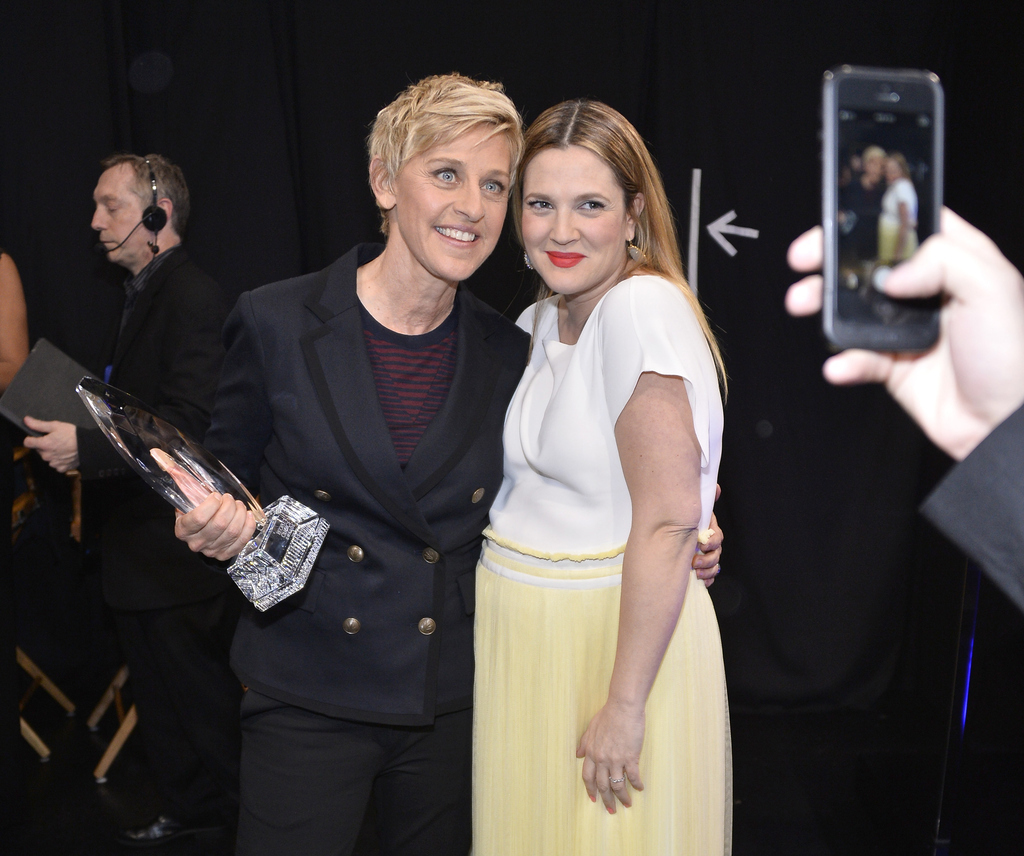 Even after she called her fat.
And it was really funny.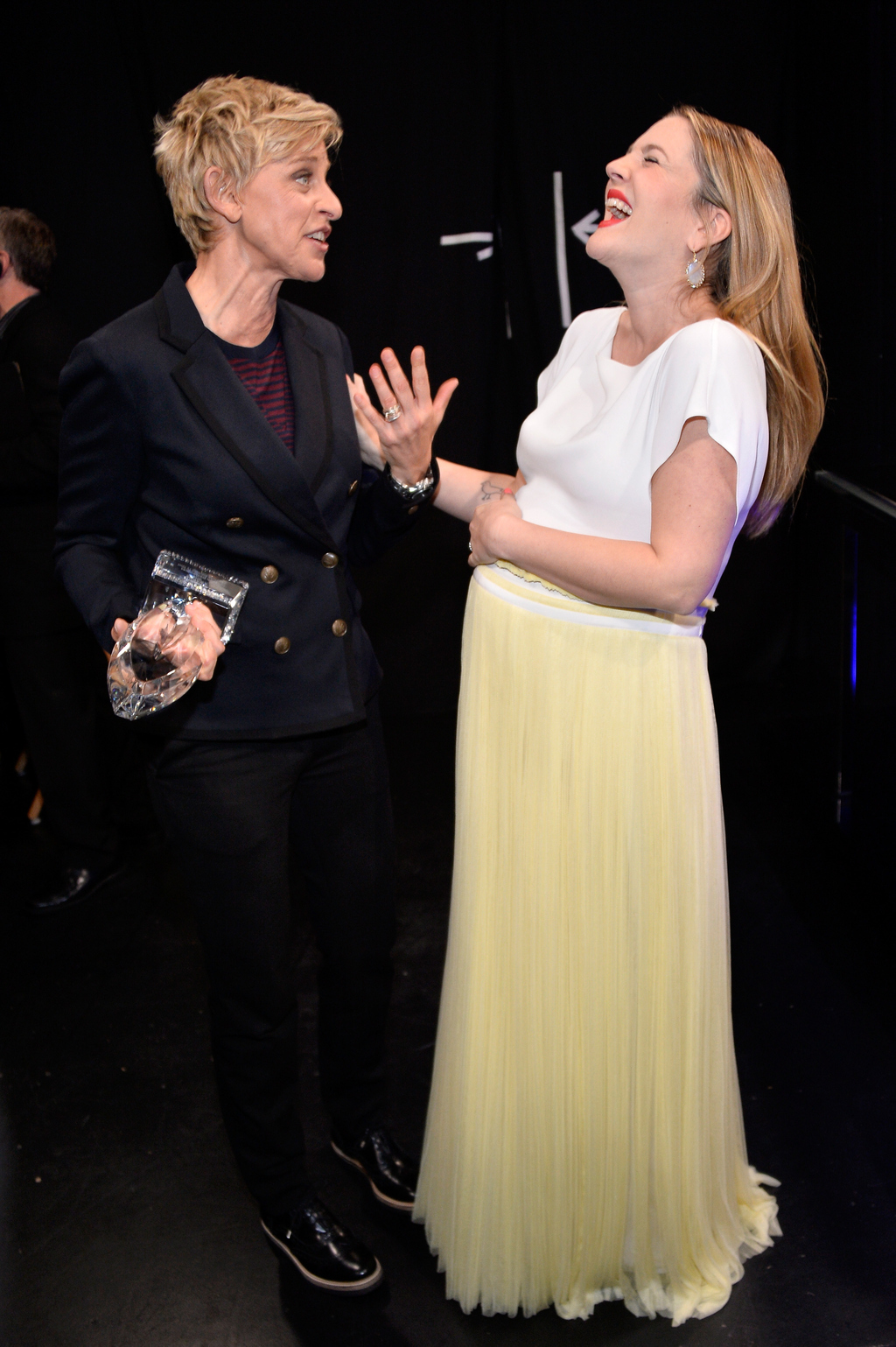 She smiled with Queen Latifah,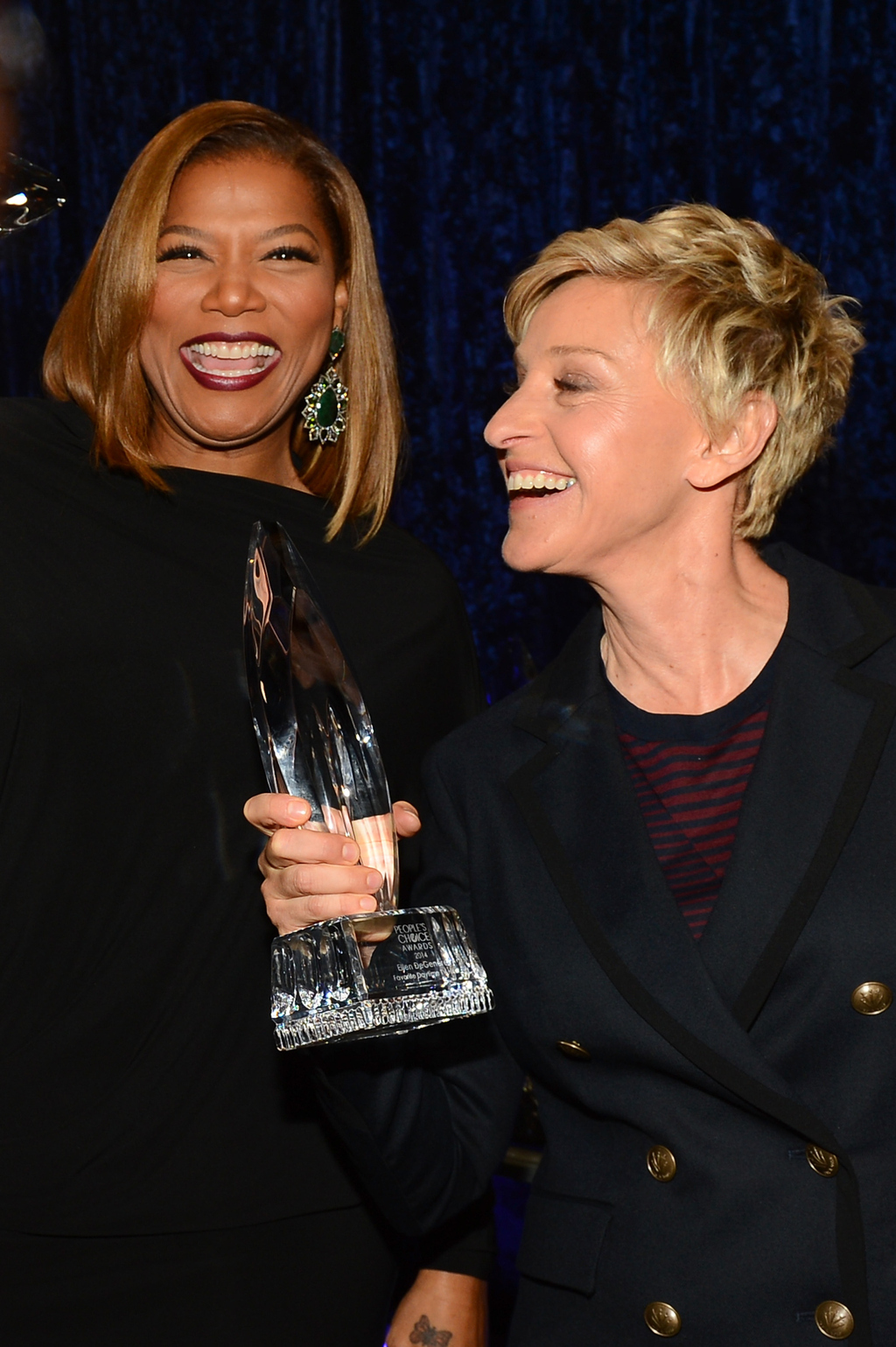 received congratulations from Allison Janney,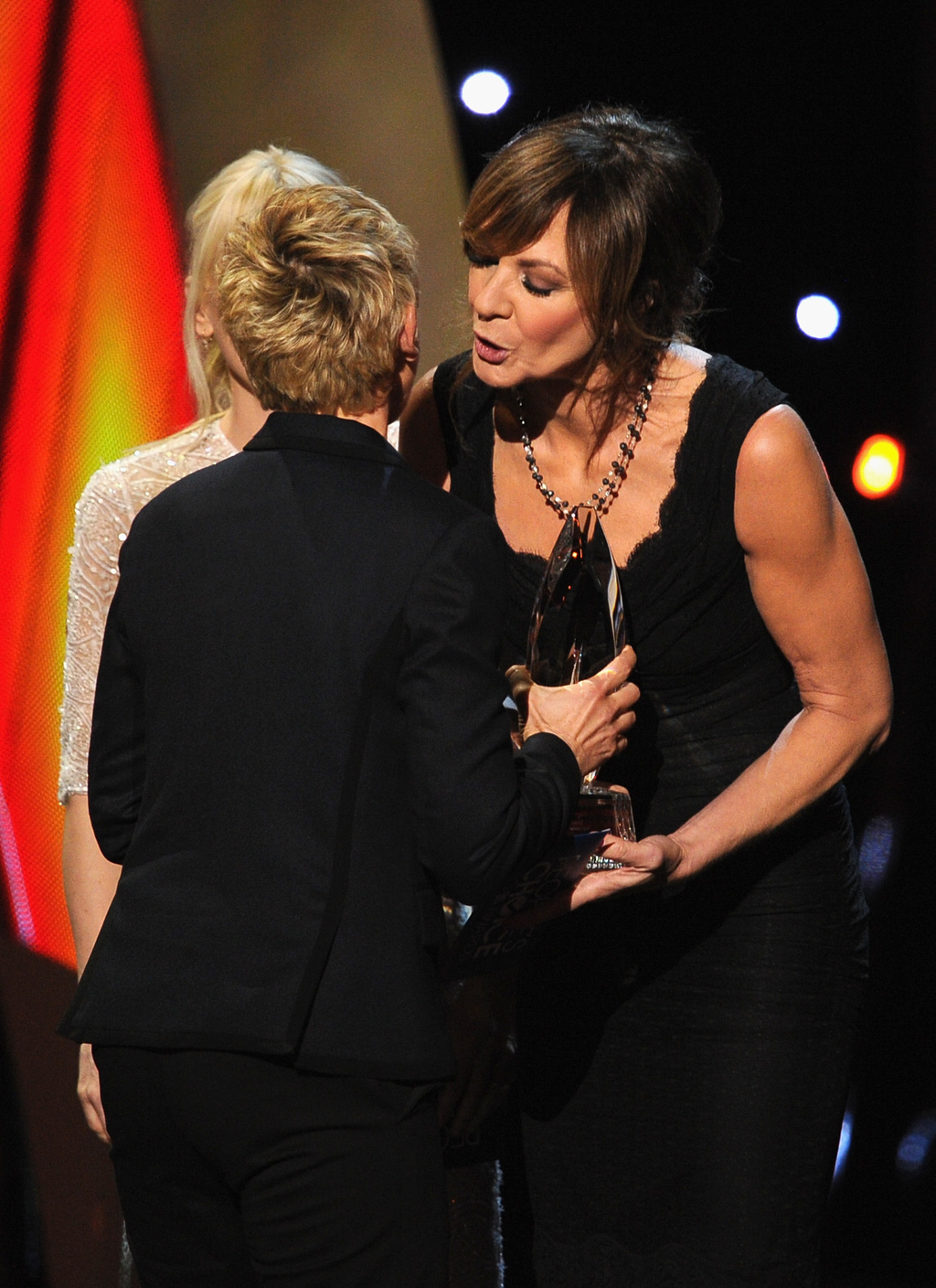 and got to hug Justin Timberlake.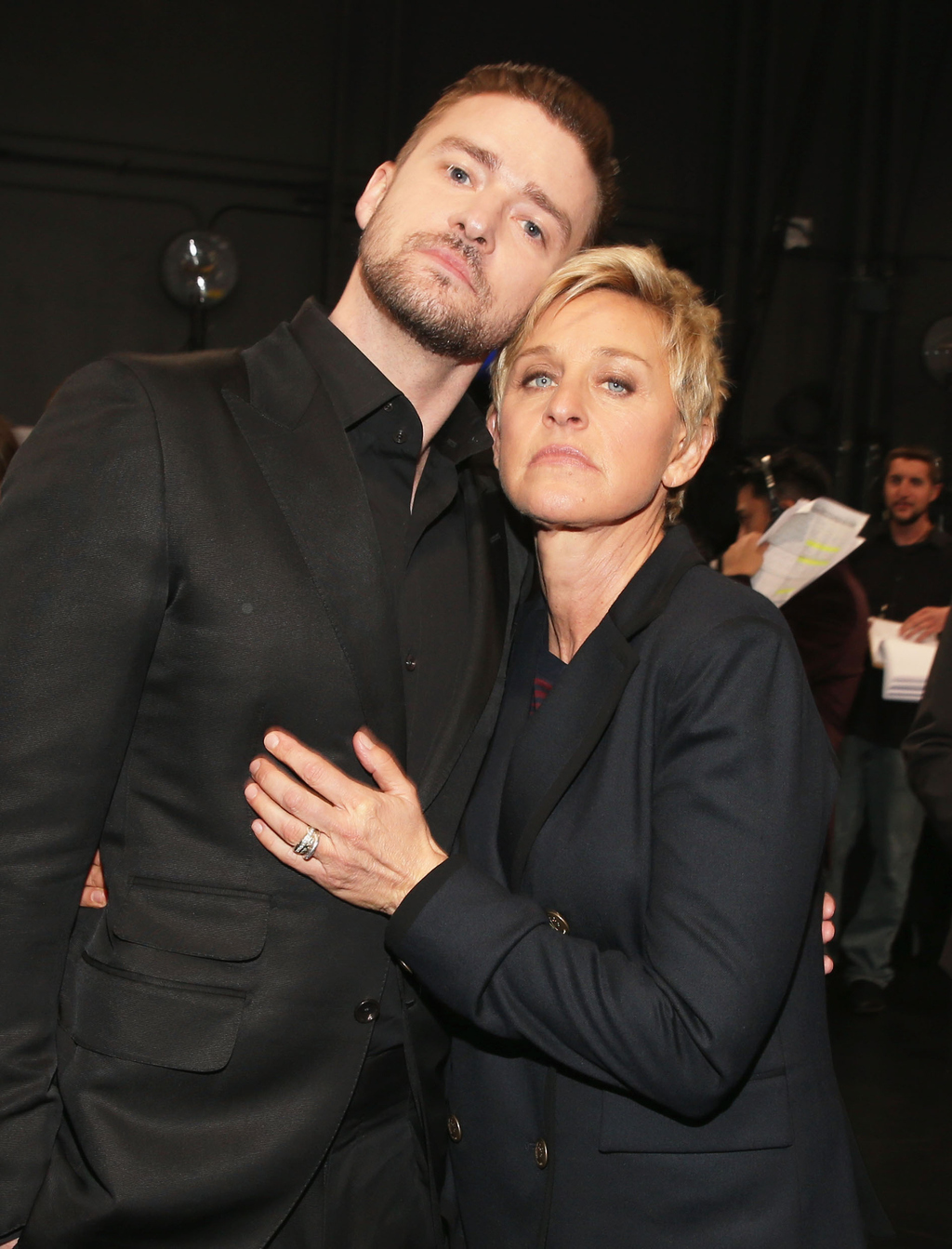 Not once,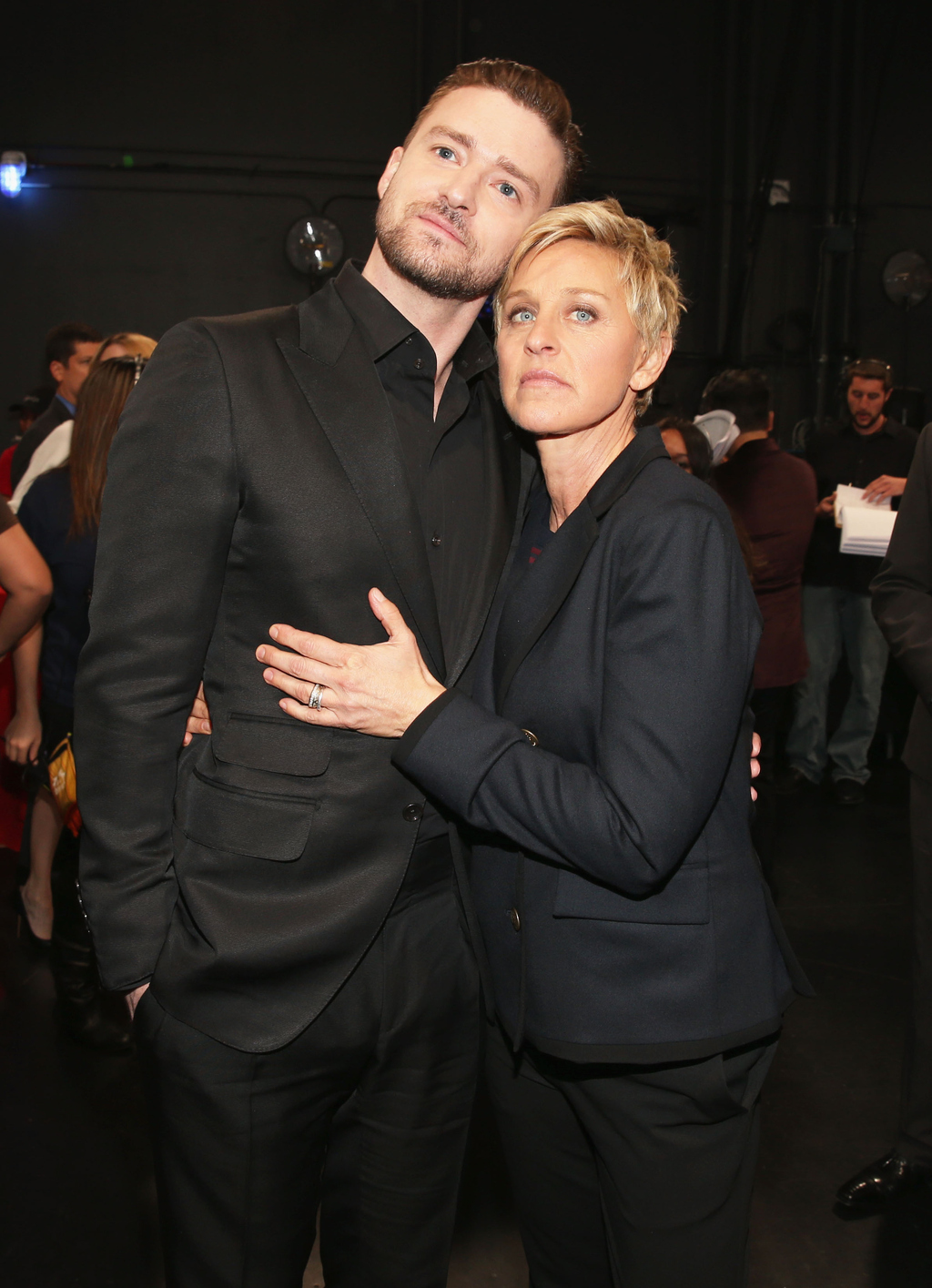 And then did more blue steel.
And best of all, Ellen won a record-setting award tonight.
Her 14th.