1.
Ariana Grande hugging Minnie Mouse in her mouse ears.
2.
Joe Manganiello getting his beast on.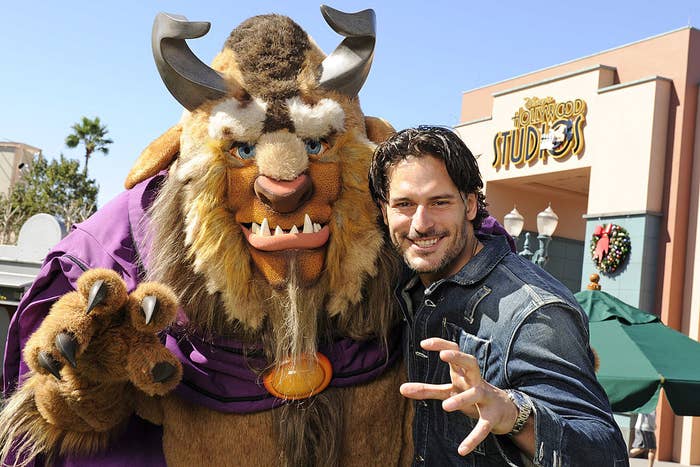 3.
Kaley Cuoco barely handling the Mad Tea Party teacups ride.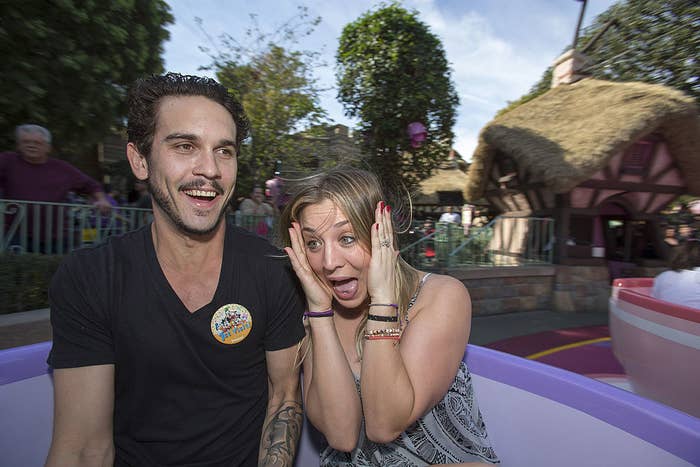 4.
Whoopi Goldberg doing her Lion King thing in Disney's Animal Kingdom.
5.
Snooki posing with a Wookiee.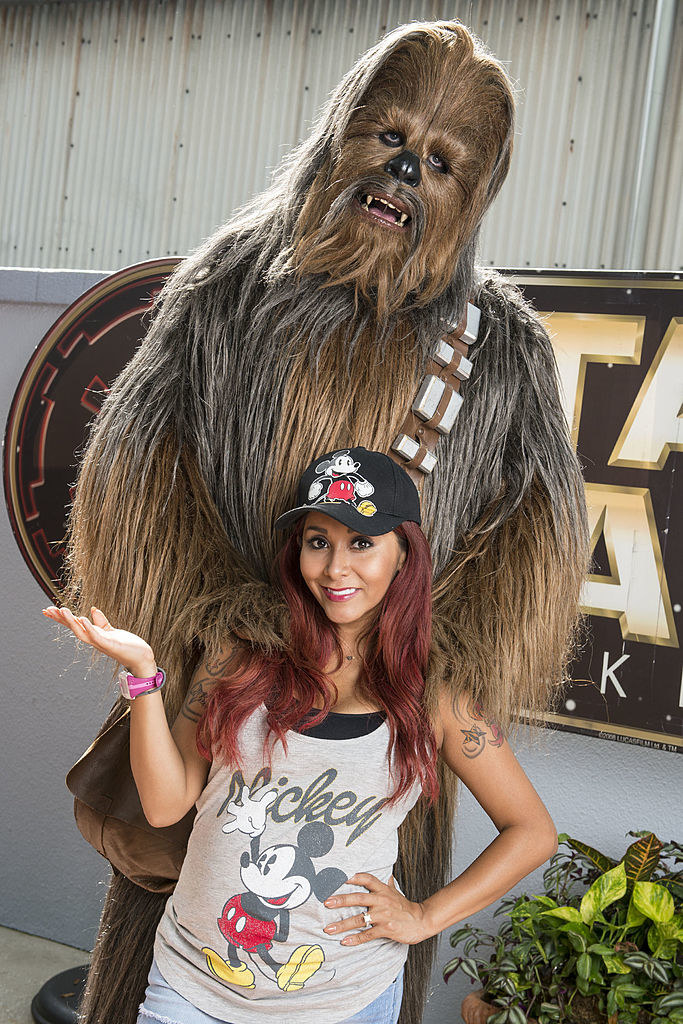 6.
Stephen Colbert piloting with Goofy.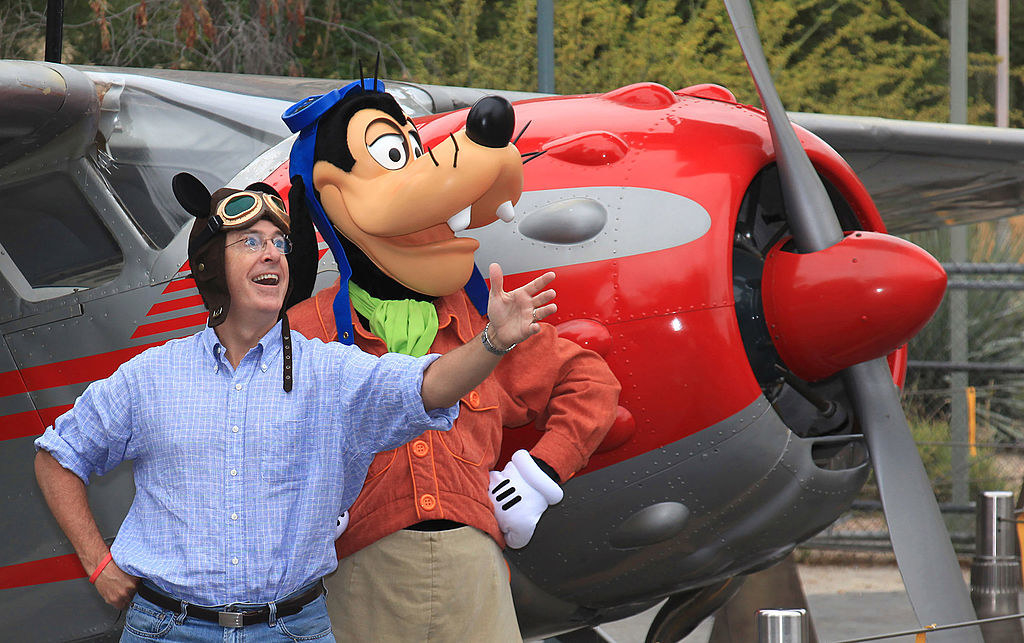 7.
Tyra Banks teaching Minnie how to smize.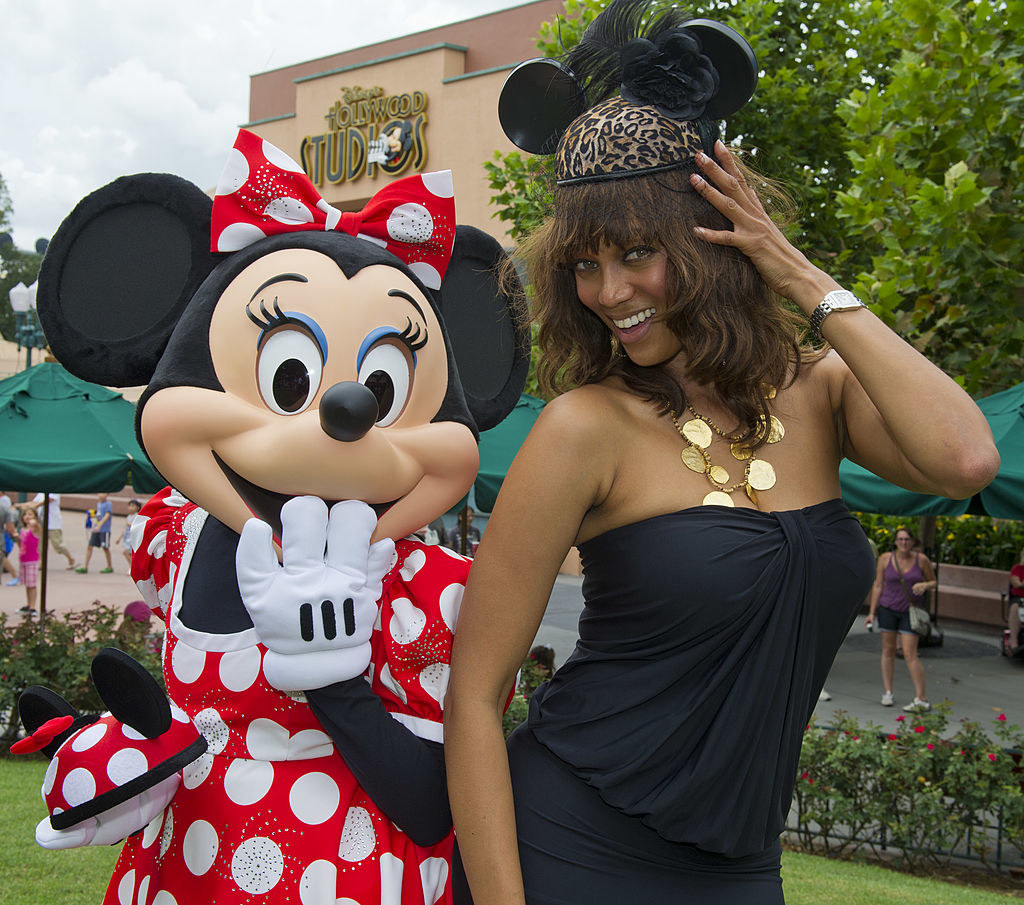 8.
Jesse Tyler Ferguson and Justin Mikita on the Toy Story Mania ride.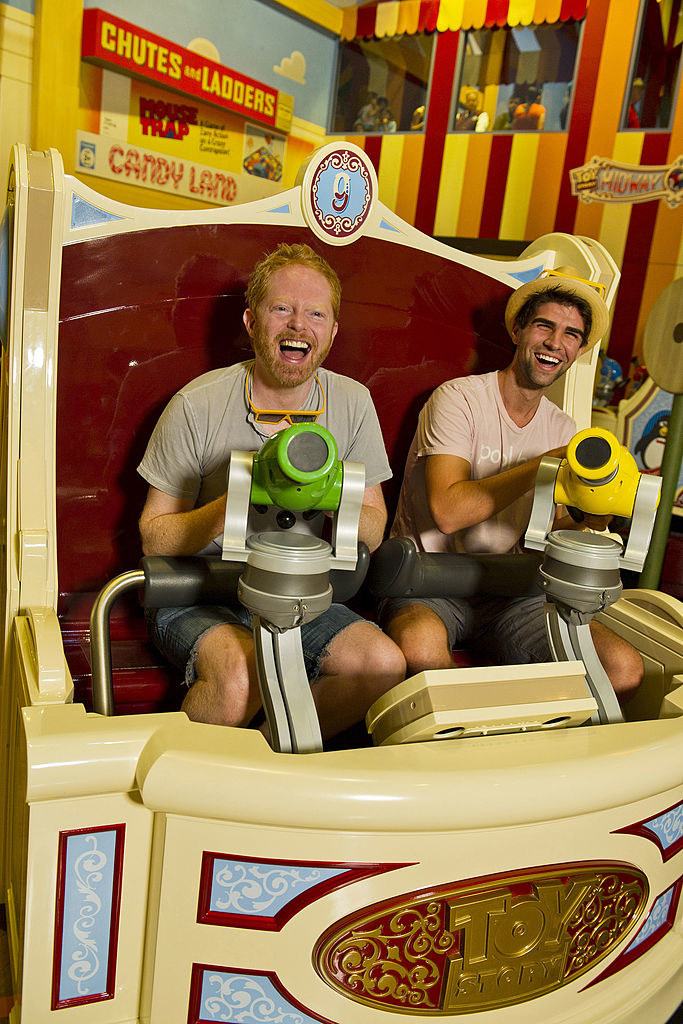 9.
Paris and Nicky Hilton enjoying a roller coaster.
10.
Taran Killam and Cobie Smulders shaking hands with Goofy.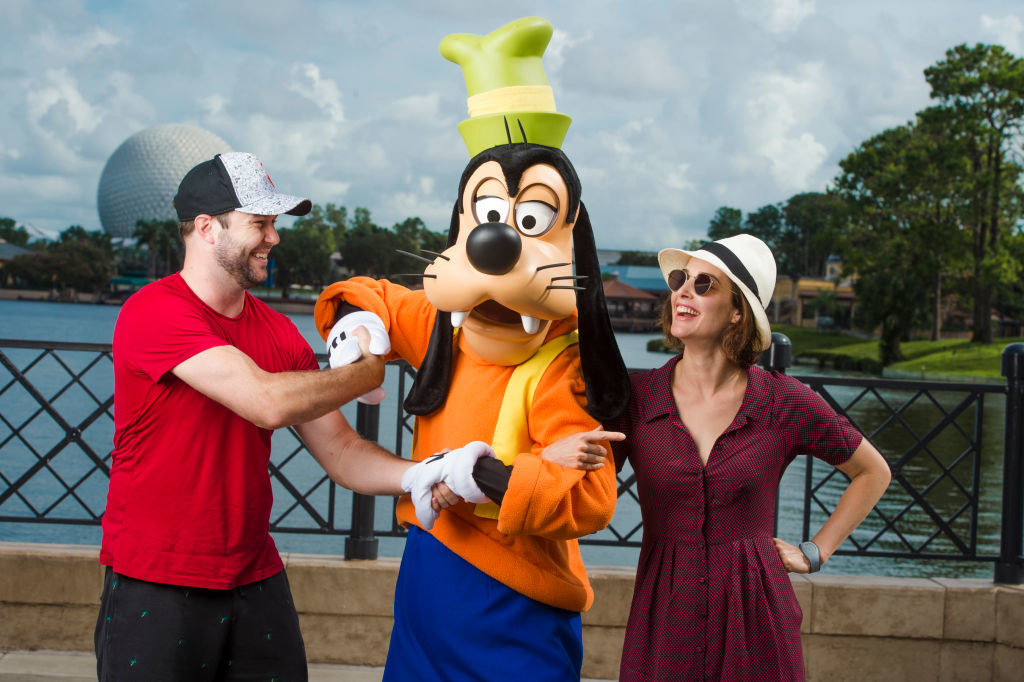 11.
Heidi Klum on a Jungle Cruise expedition.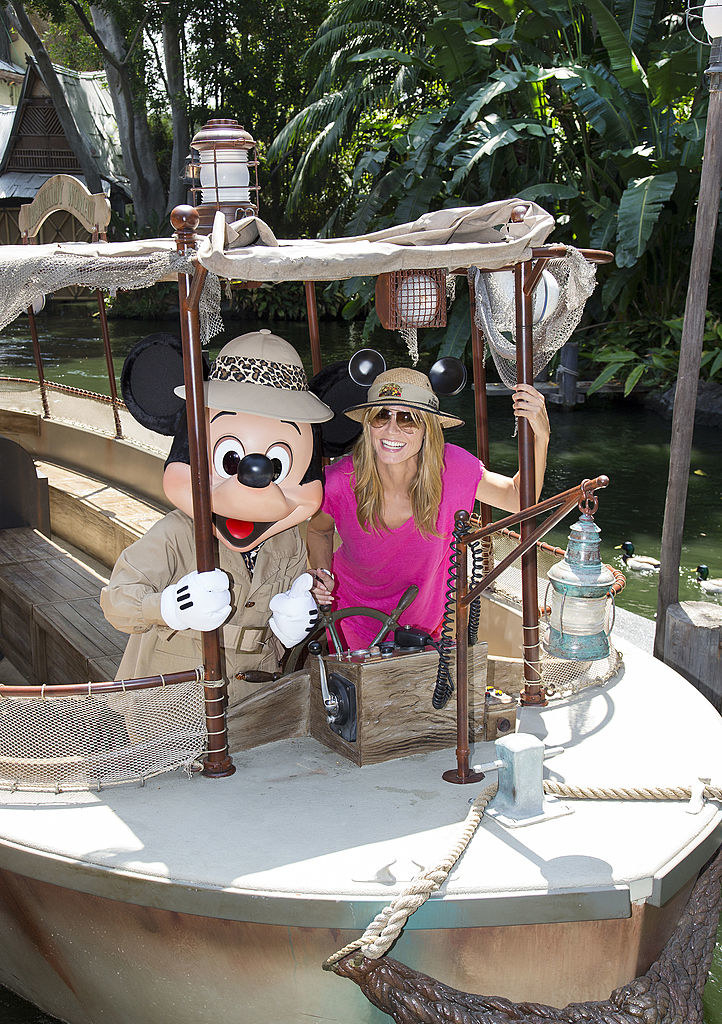 12.
Lea Michele having tea with Minnie.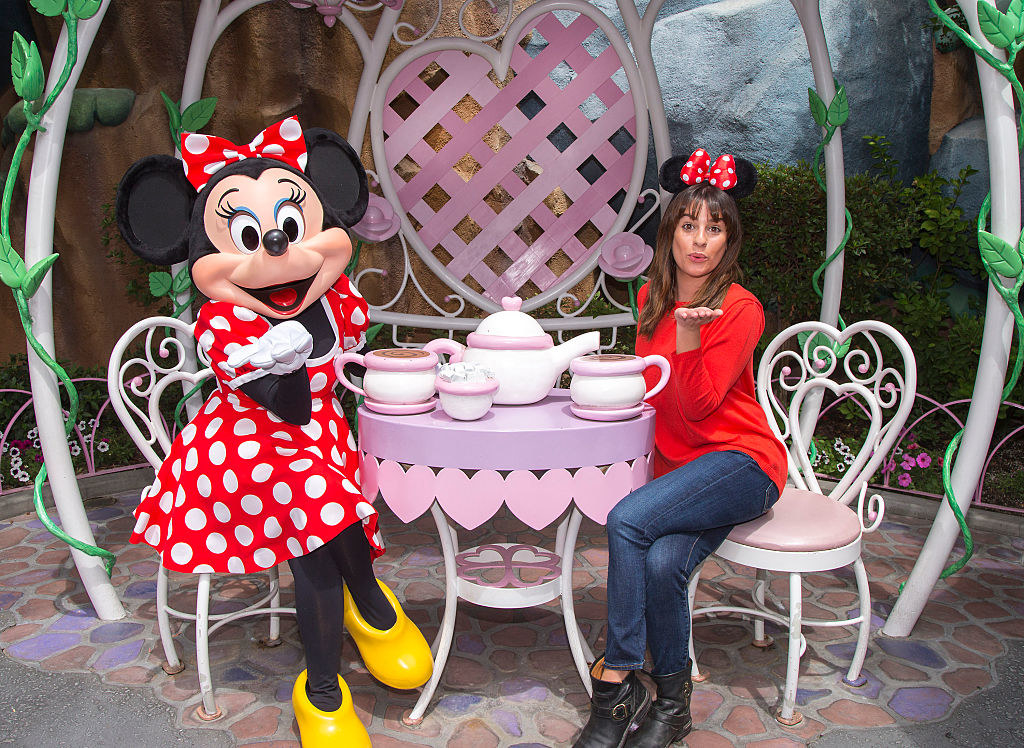 13.
Seal thumbs-uppin' with Goofy.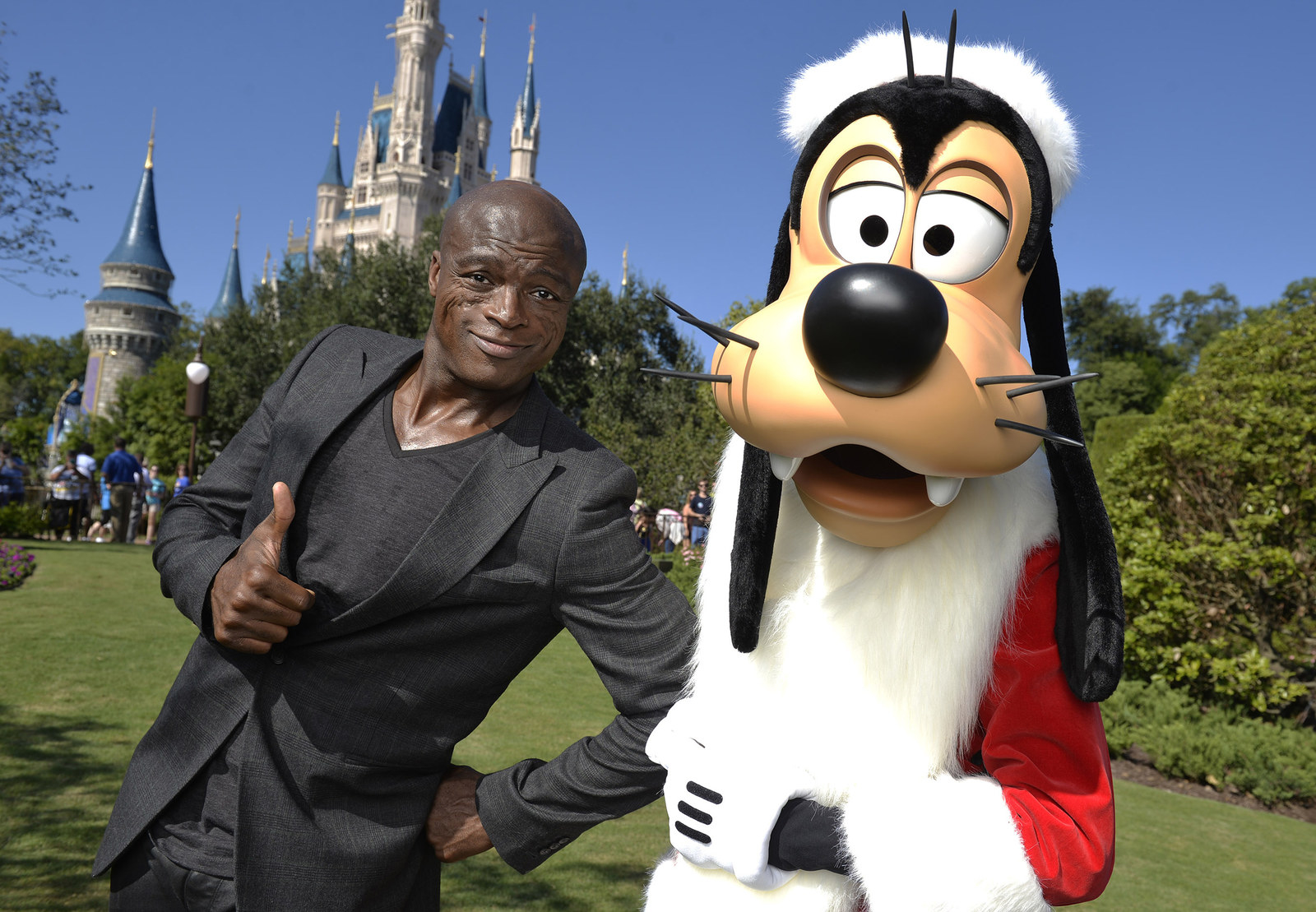 14.
Jessica Alba taking a selfie with an old-timey Mickey.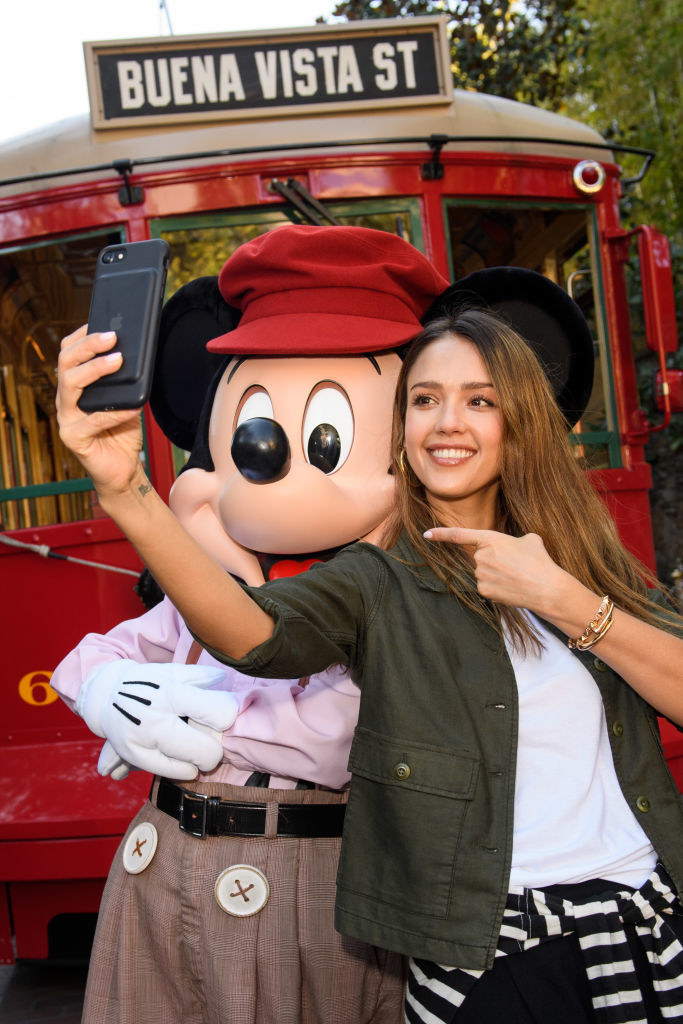 15.
Julianne and Derek Hough riding the Matterhorn bobsleds.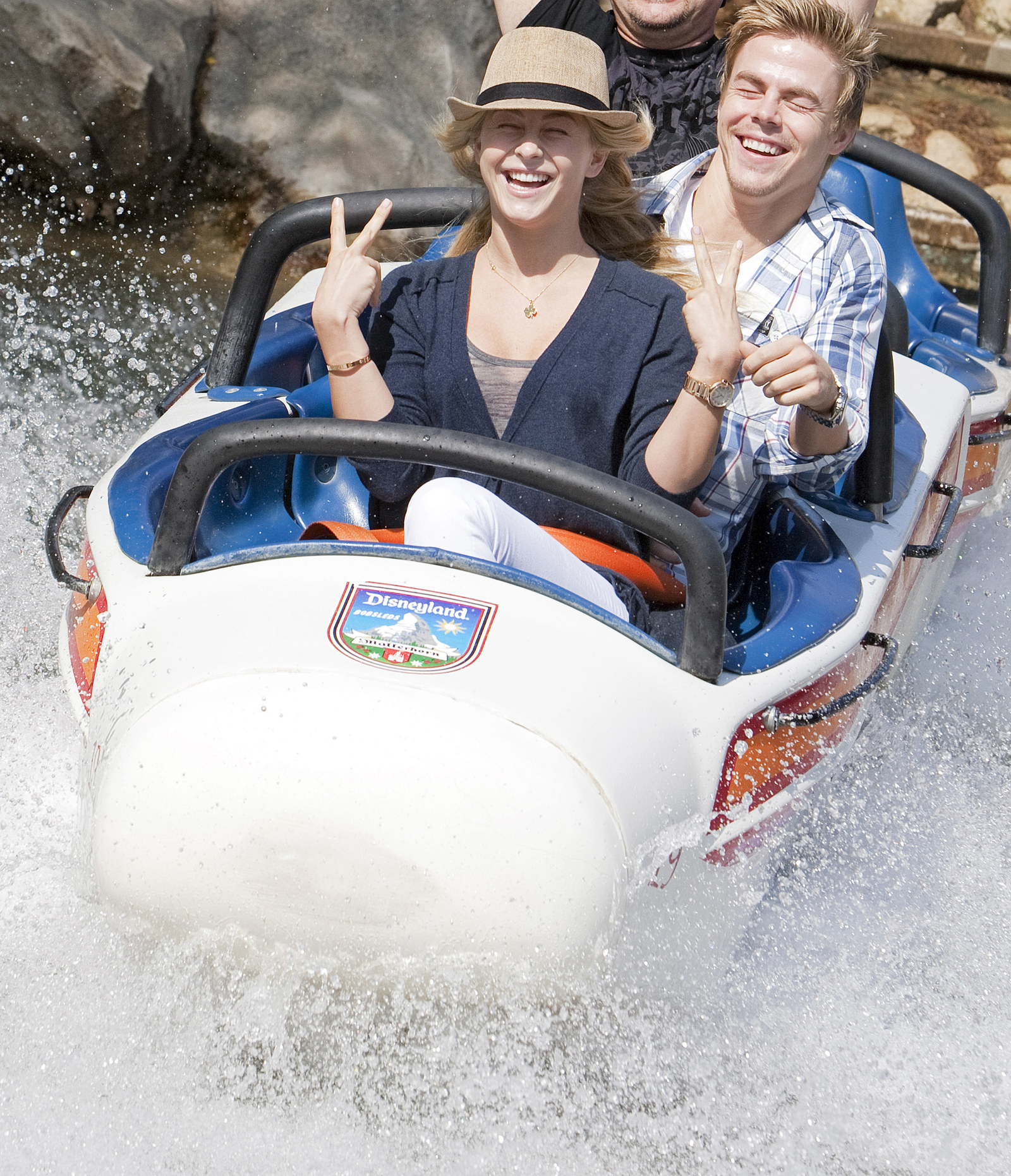 16.
Aaron Paul being enthused by the splendor of fall.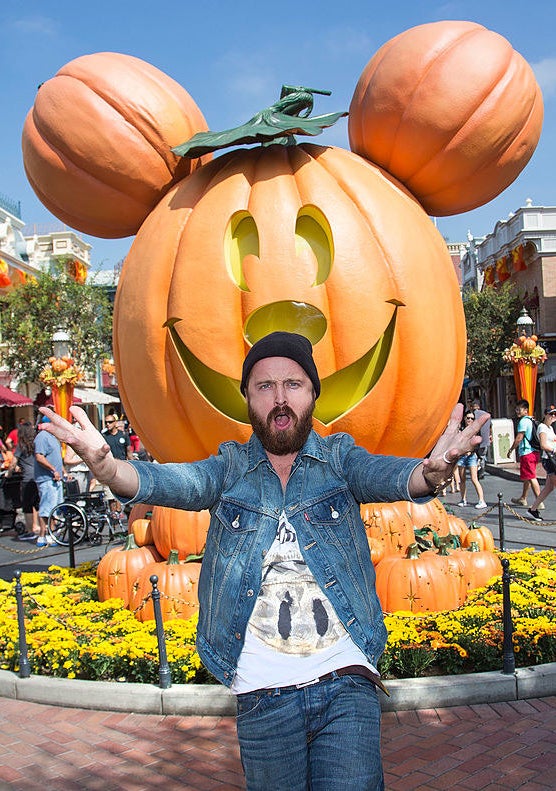 17.
Marcus Scribner, Marsai Martin, Miles Brown and Yara Shahidi, from black-ish taking a selfie with Princess Tiana.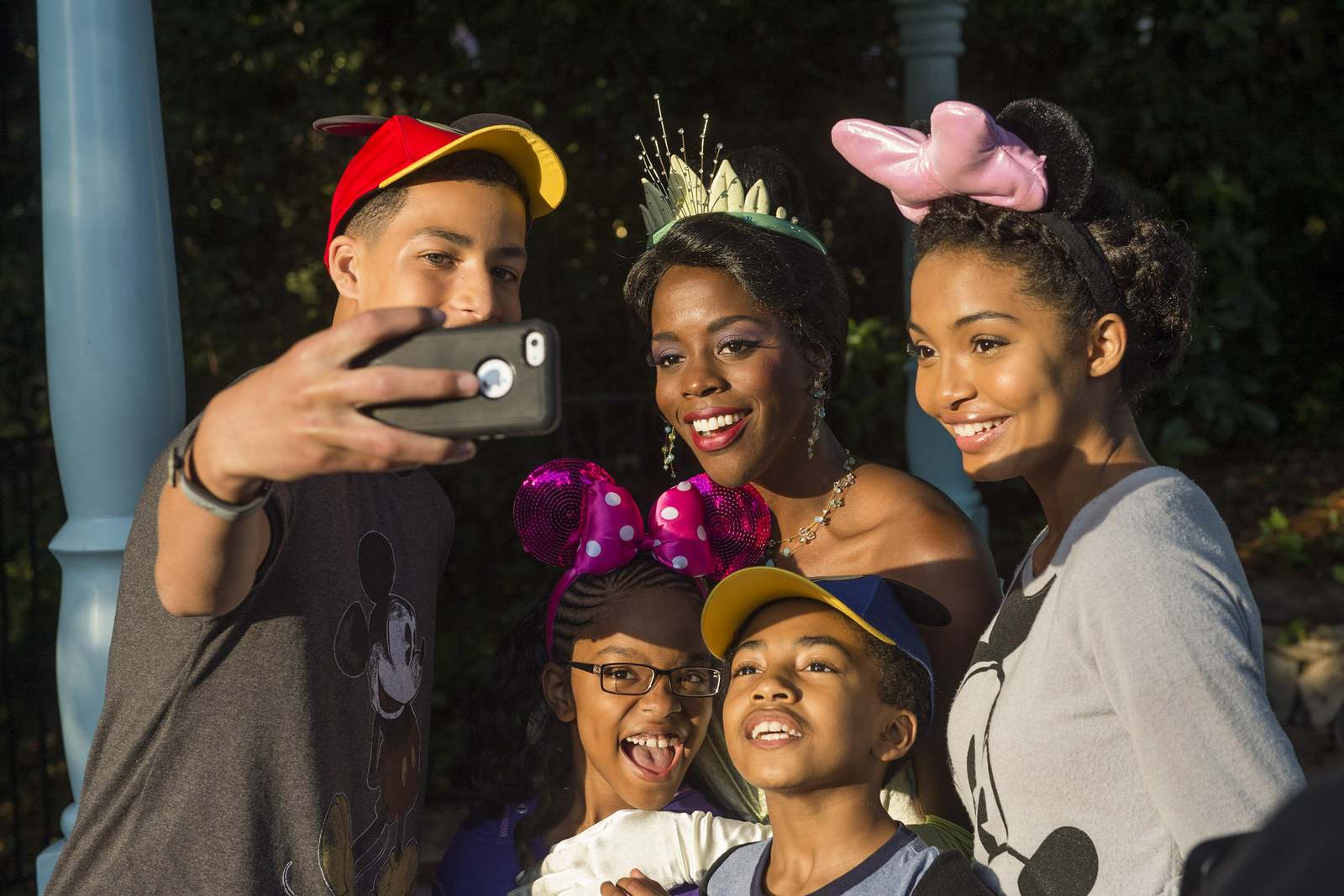 18.
Reese Witherspoon smiling with Minnie while wearing her Minnie-themed hat.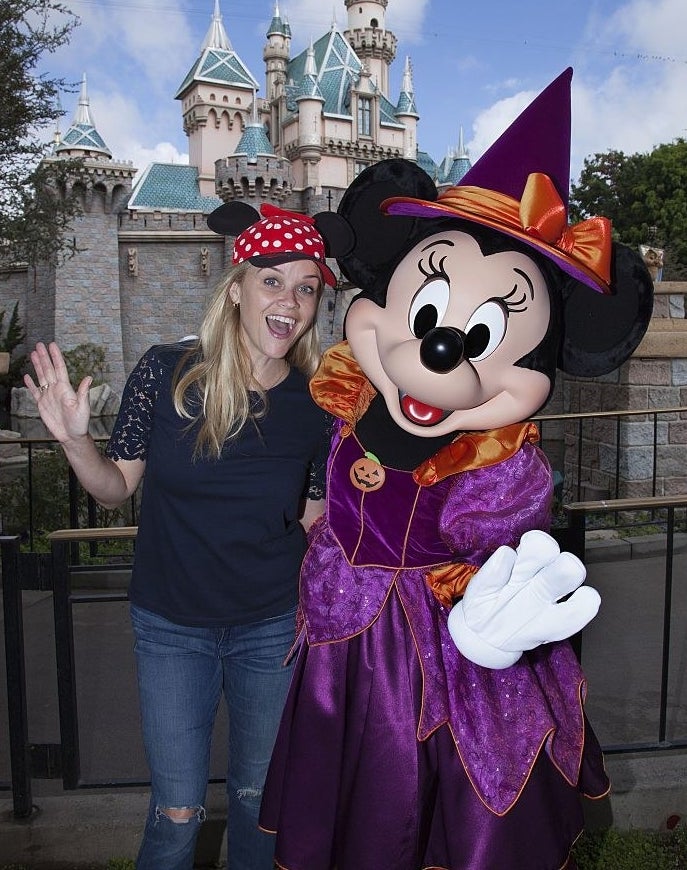 19.
Selena Gomez hugging Santa Stitch.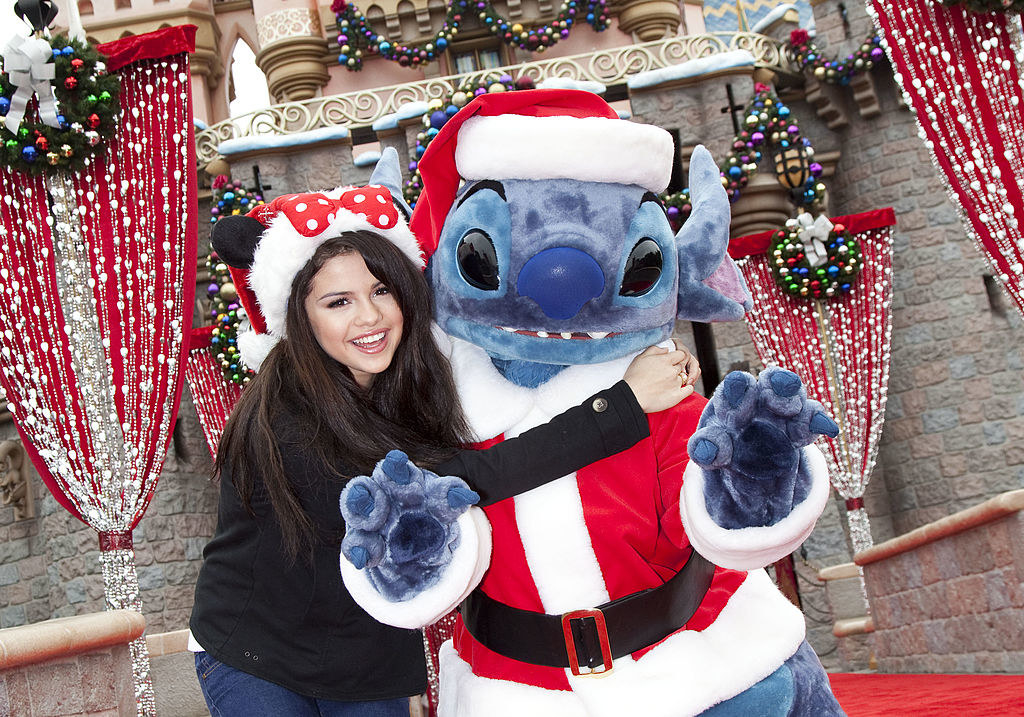 20.
Drew and Jonathan Scott on the Seven Dwarfs Mine Train rollercoaster.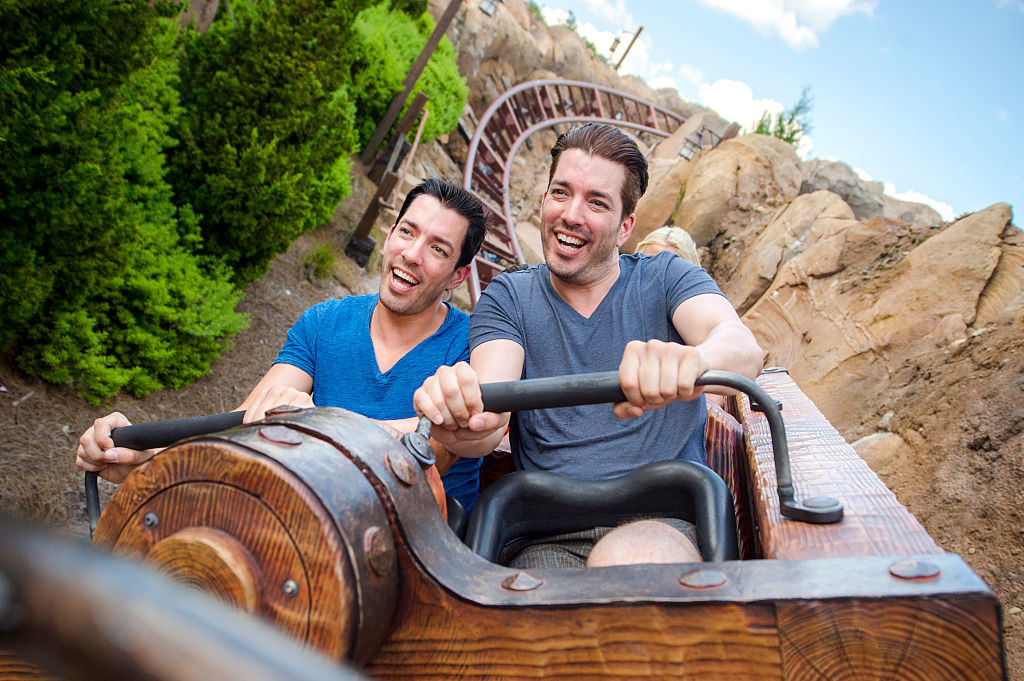 21.
Trevor Noah trying to remove the Sword in the Stone.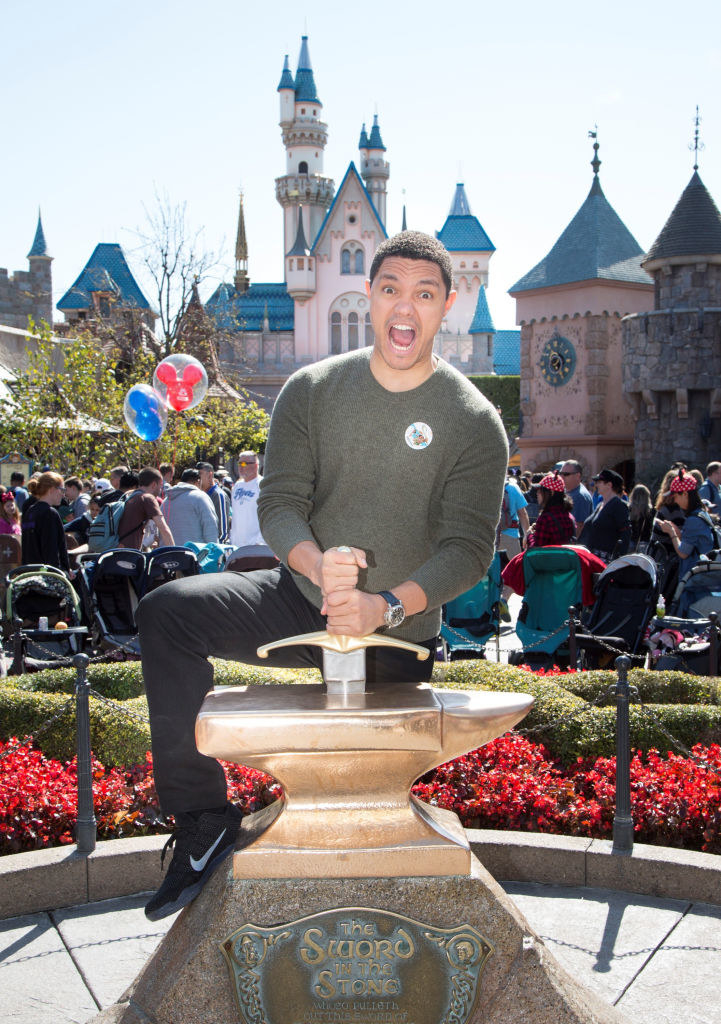 22.
Seth Rogen bugging out with Rafiki.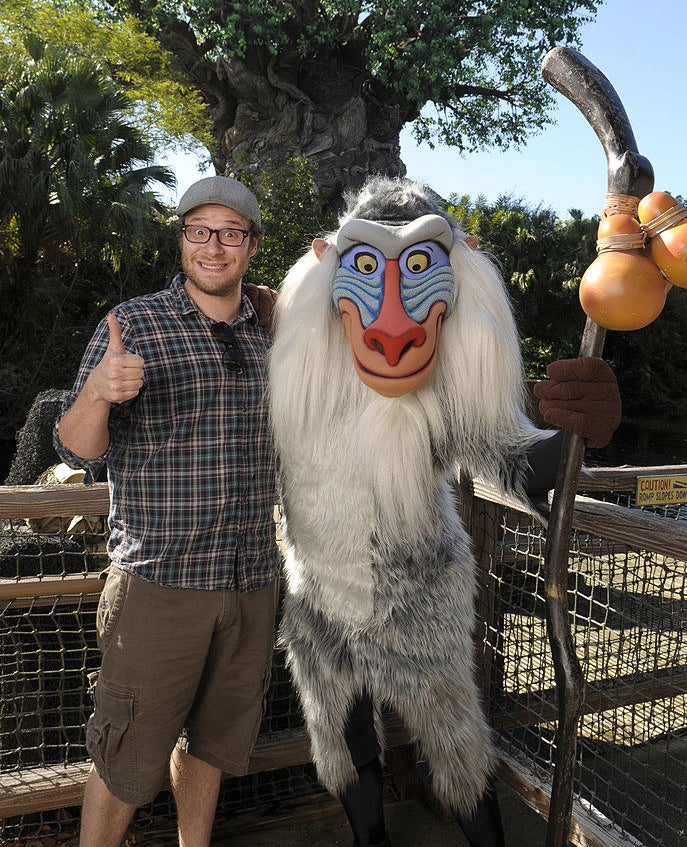 23.
Megan Fox and Brian Austin Green taking a selfie.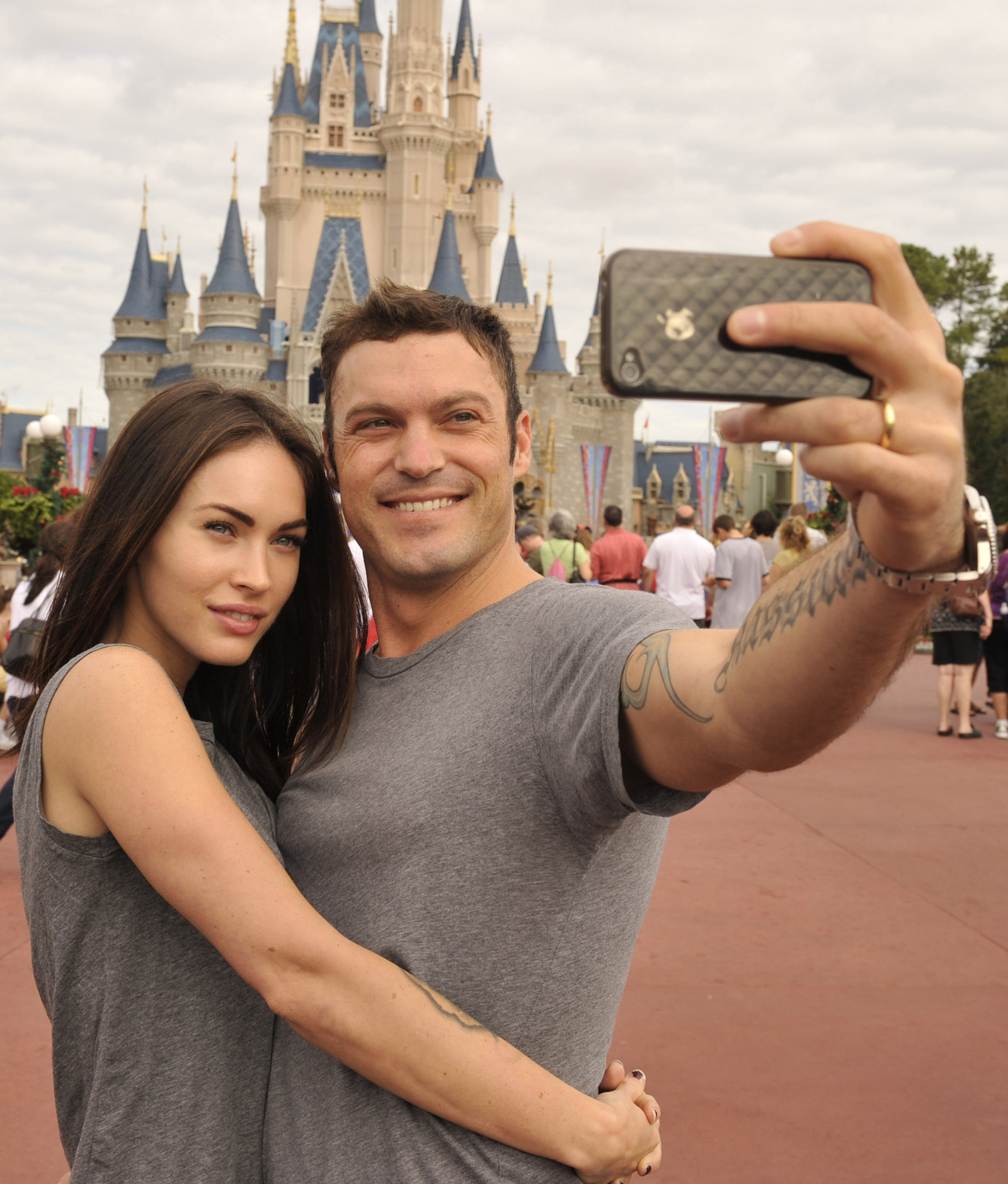 24.
Dick Van Dyke celebrating his 90th birthday.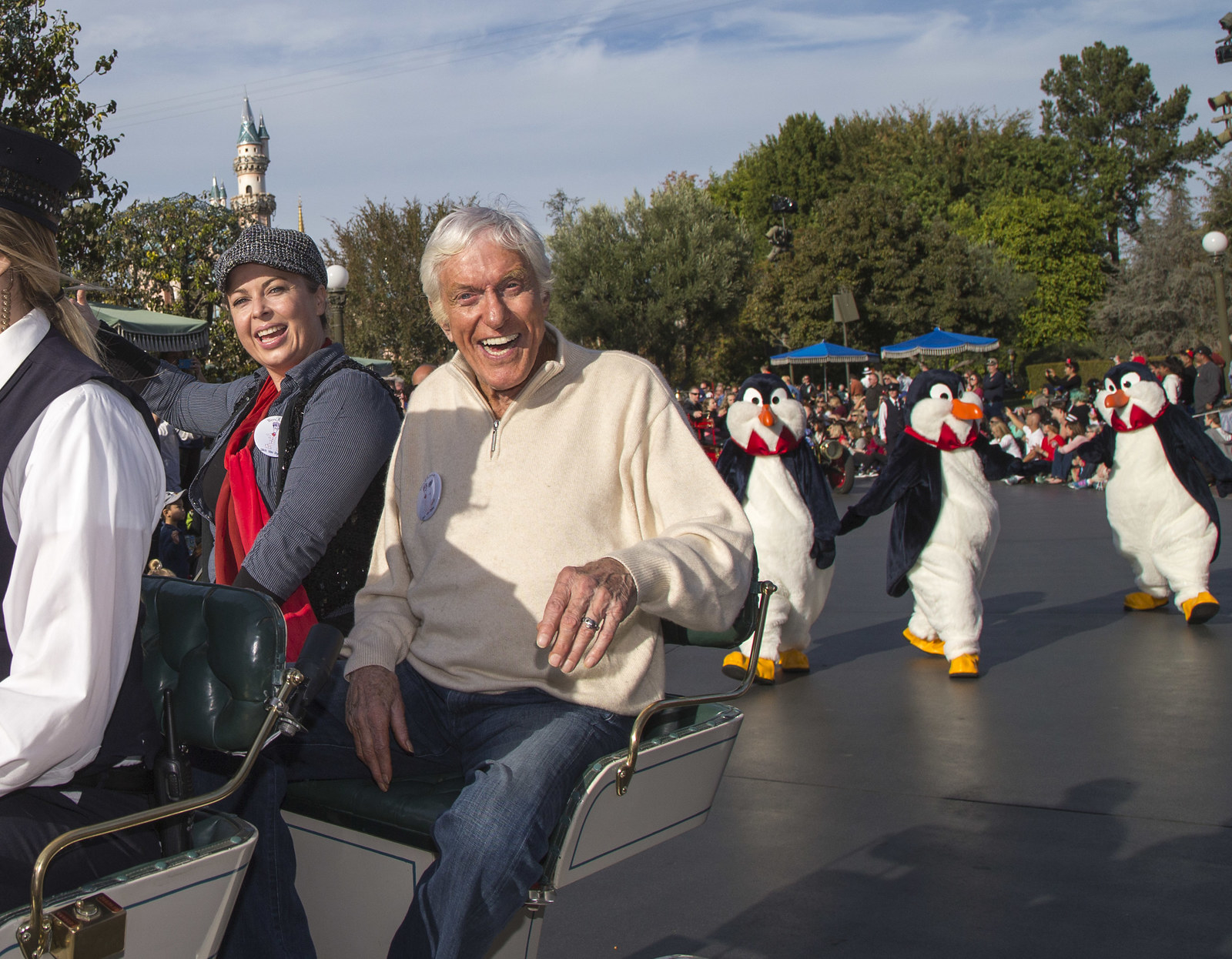 25.
Jamie Foxx posing with Mickey Mouse.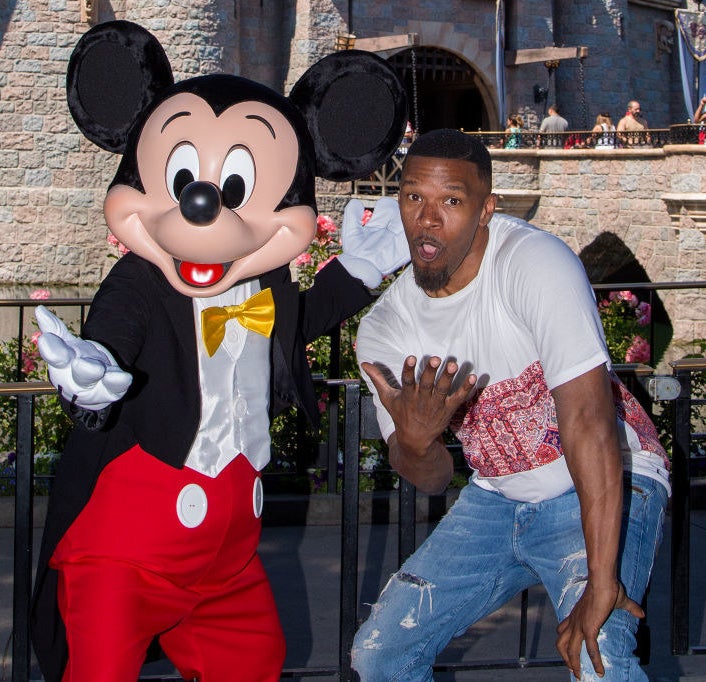 26.
Reba McEntire posing with Woody.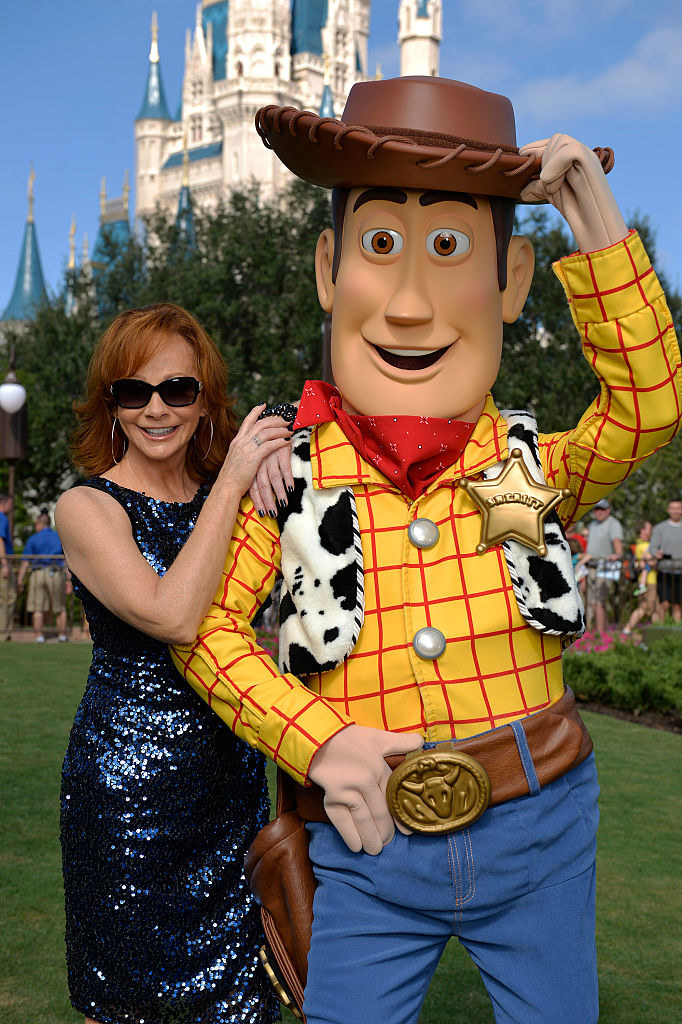 27.
Ryan Reynolds and Blake Lively with a Santa-Mickey-Claus.
28.
Hailee Steinfeld and Tavi Gevinson holding on tight while riding Big Thunder Mountain Railroad.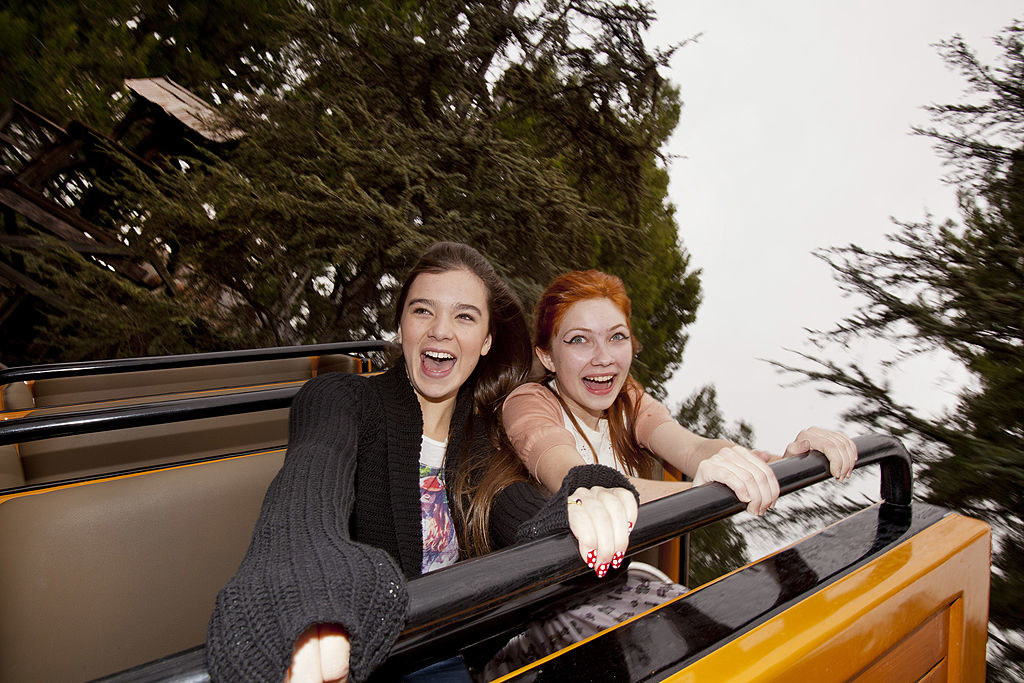 29.
John Stamos getting a free check-up.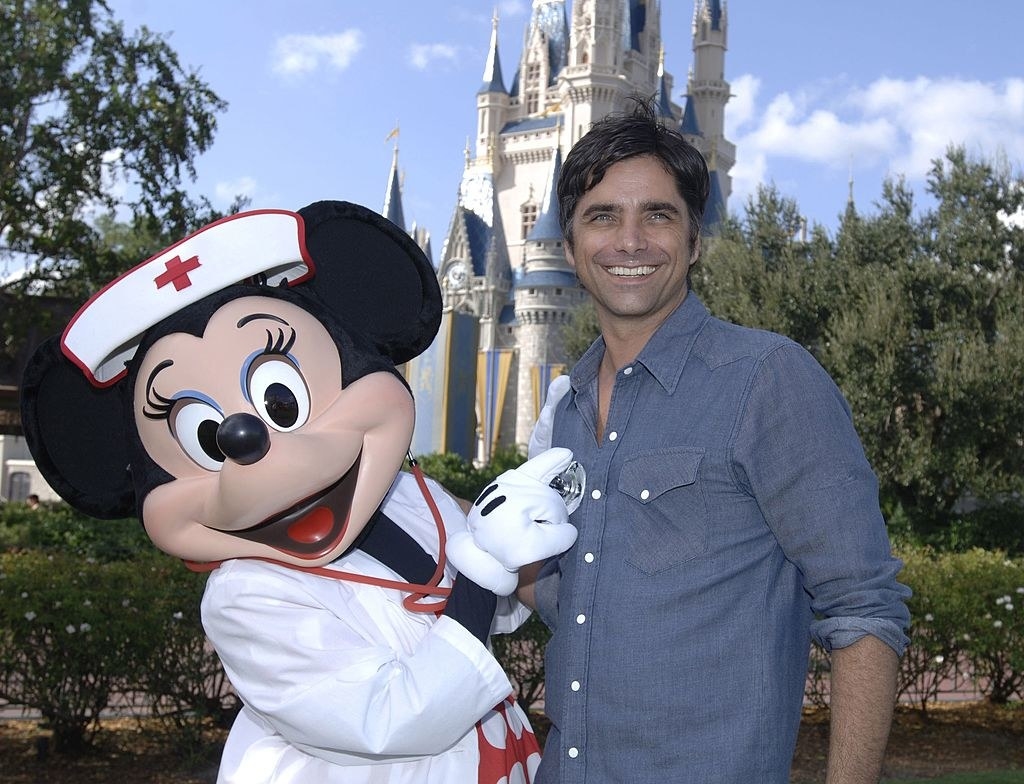 30.
Gwen Stefani cheesin' with a Halloween-themed Donald Duck.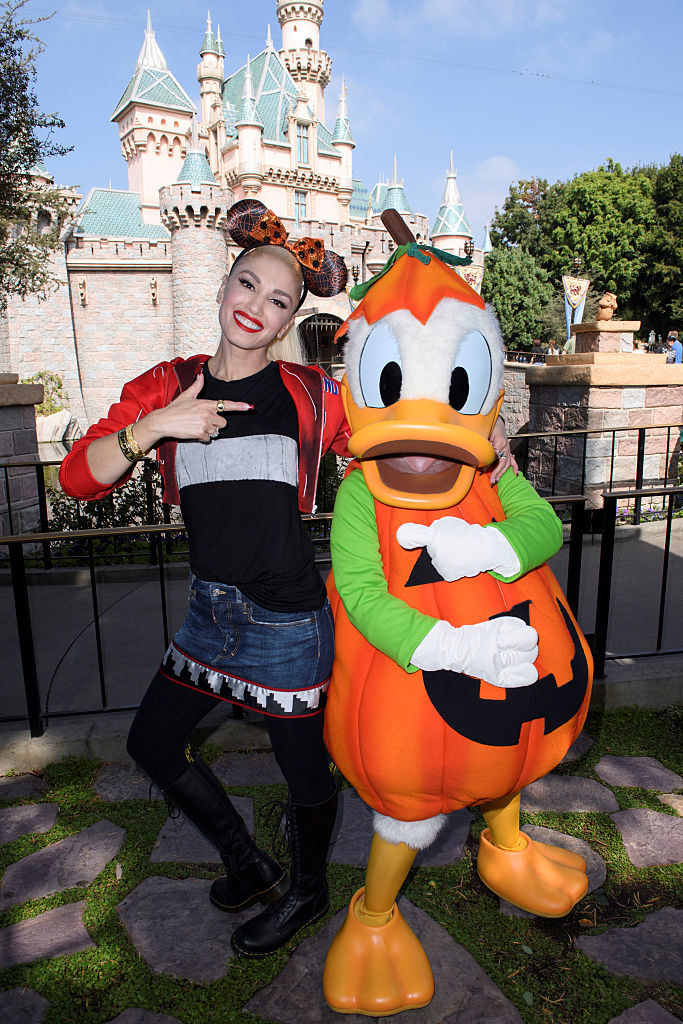 31.
Daniel Dae Kim hanging loose with Lilo.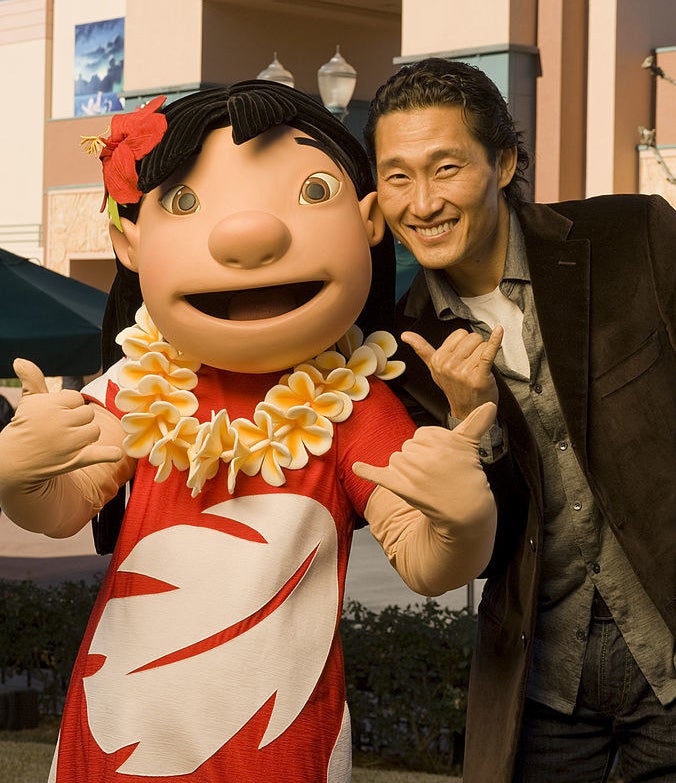 32.
Mariska Hargitay and Debra Messing sitting pretty on Ariel's Undersea Adventure ride.
33.
Belle, Ne-Yo, and the Beast posing for a photo.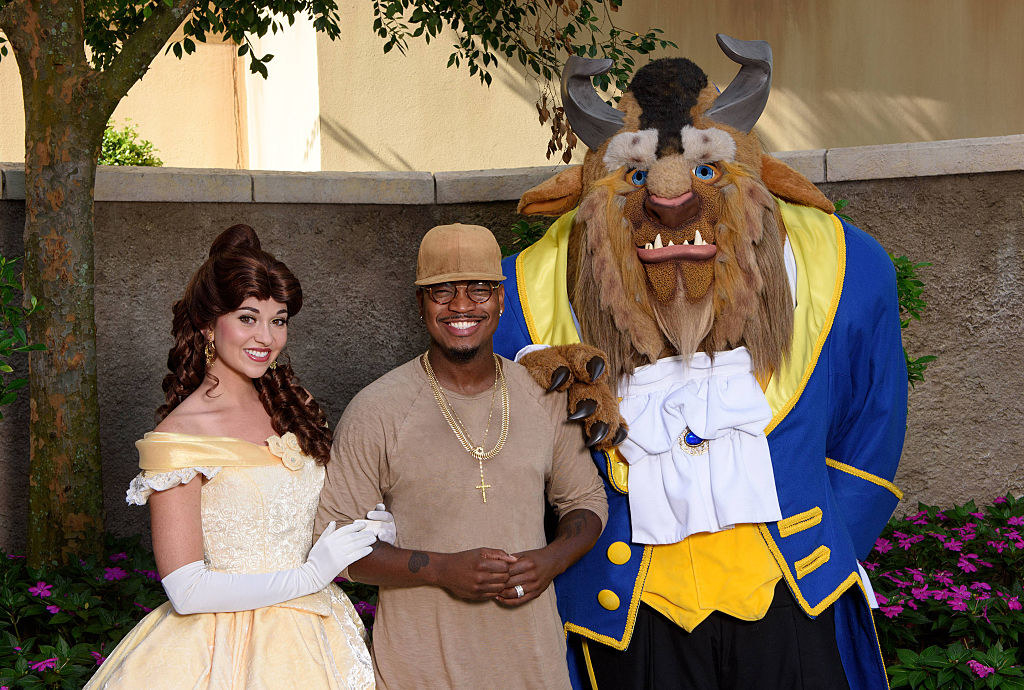 34.
Claire Danes posing with Goofy like they are high school sweethearts.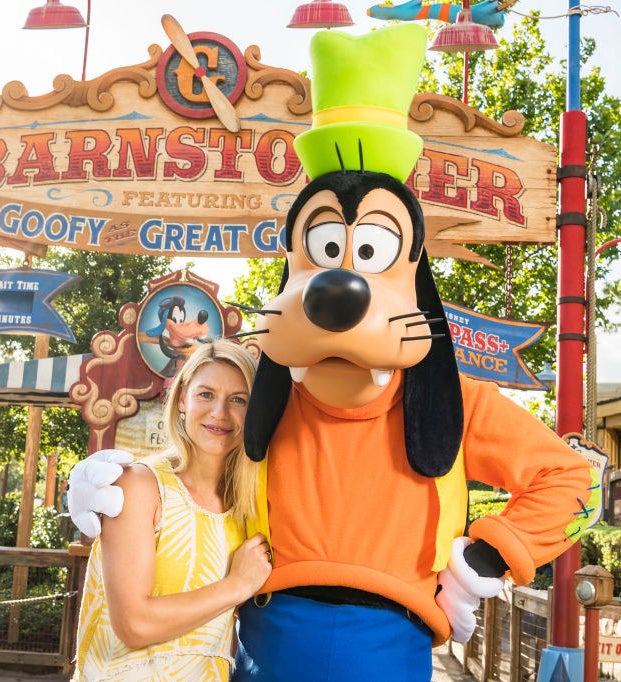 35.
Mandy Moore with the princess she voiced in Tangled, Rapunzel.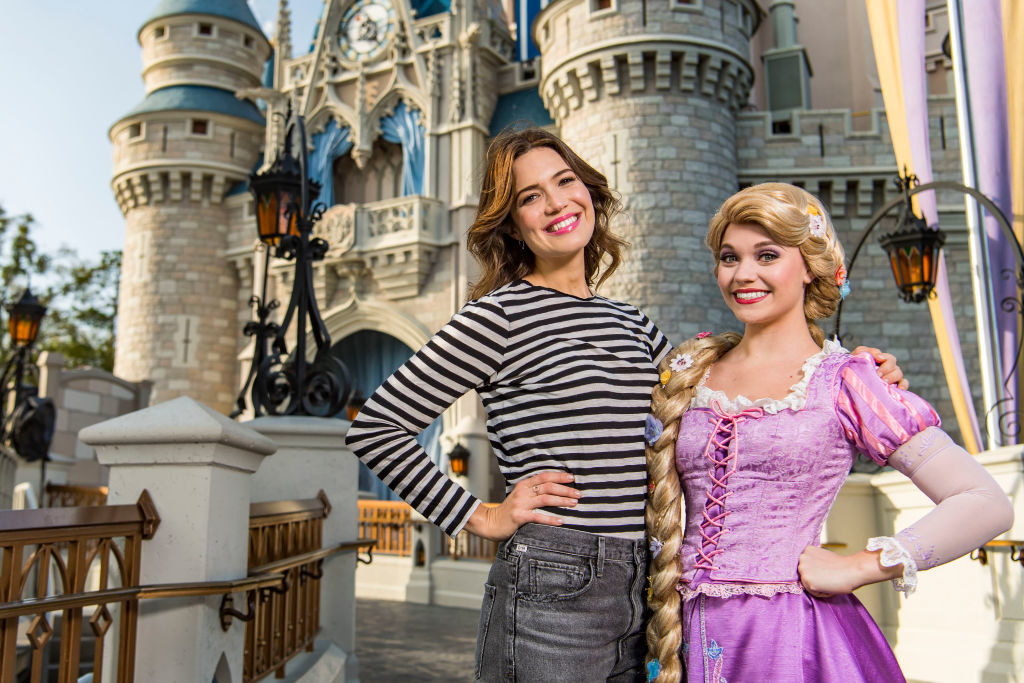 36.
Scrooge McDuck and David Tennant in front of the Mickeys Toontown bank.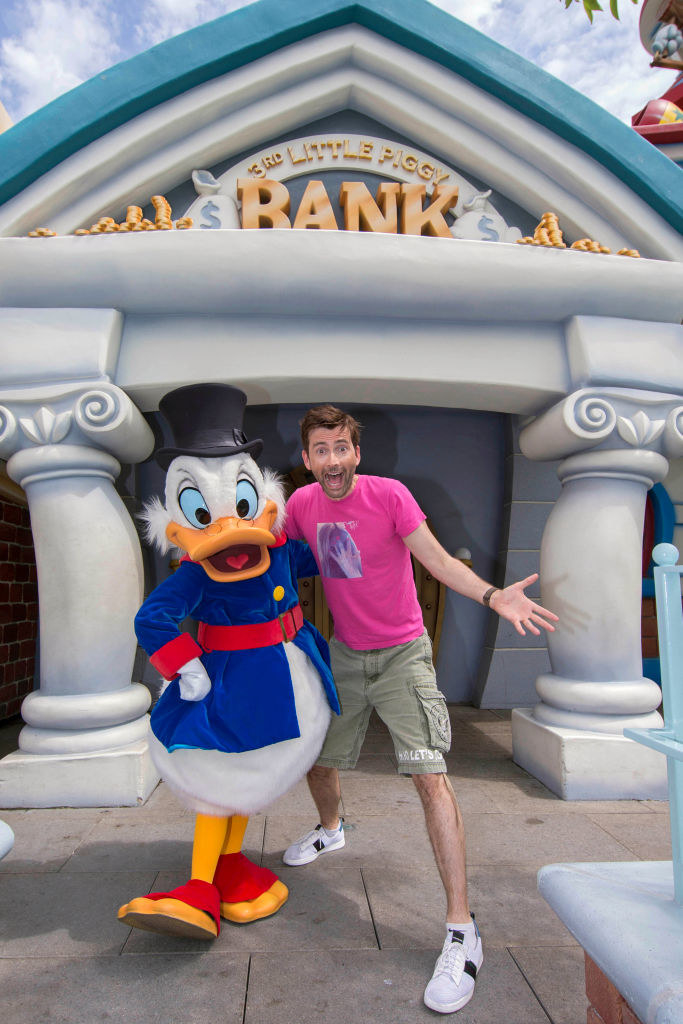 37.
Chris Rock and Michael Strahan chilling with Chip and Dale.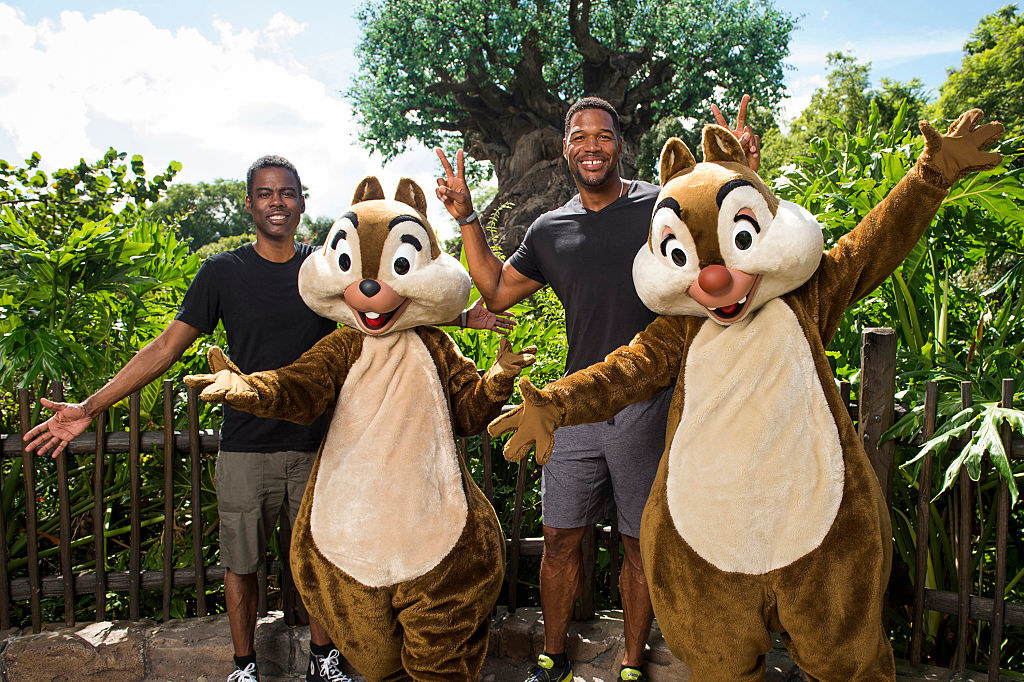 38.
Josh Gad with Gaston and Gaston's Tavern.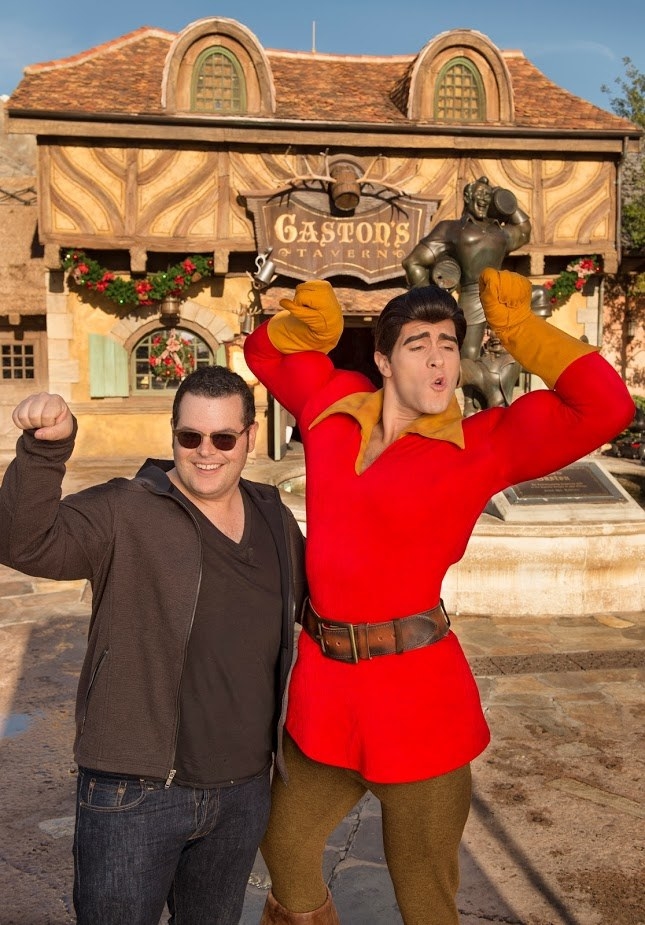 Tina Fey on the Expedition Everest roller coaster...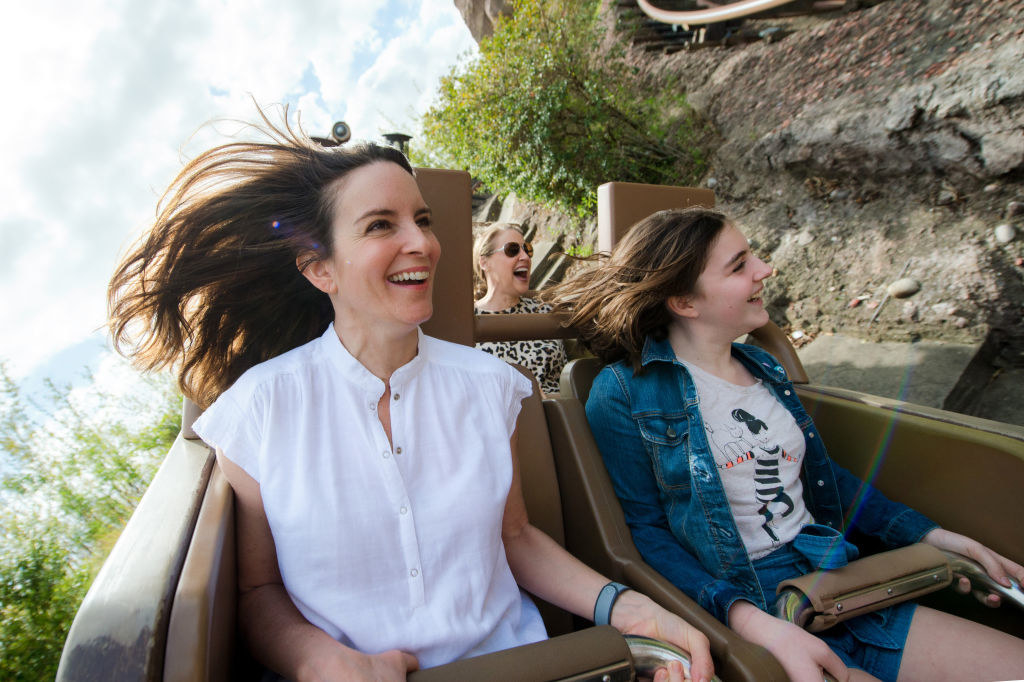 ...posing with Sweetums...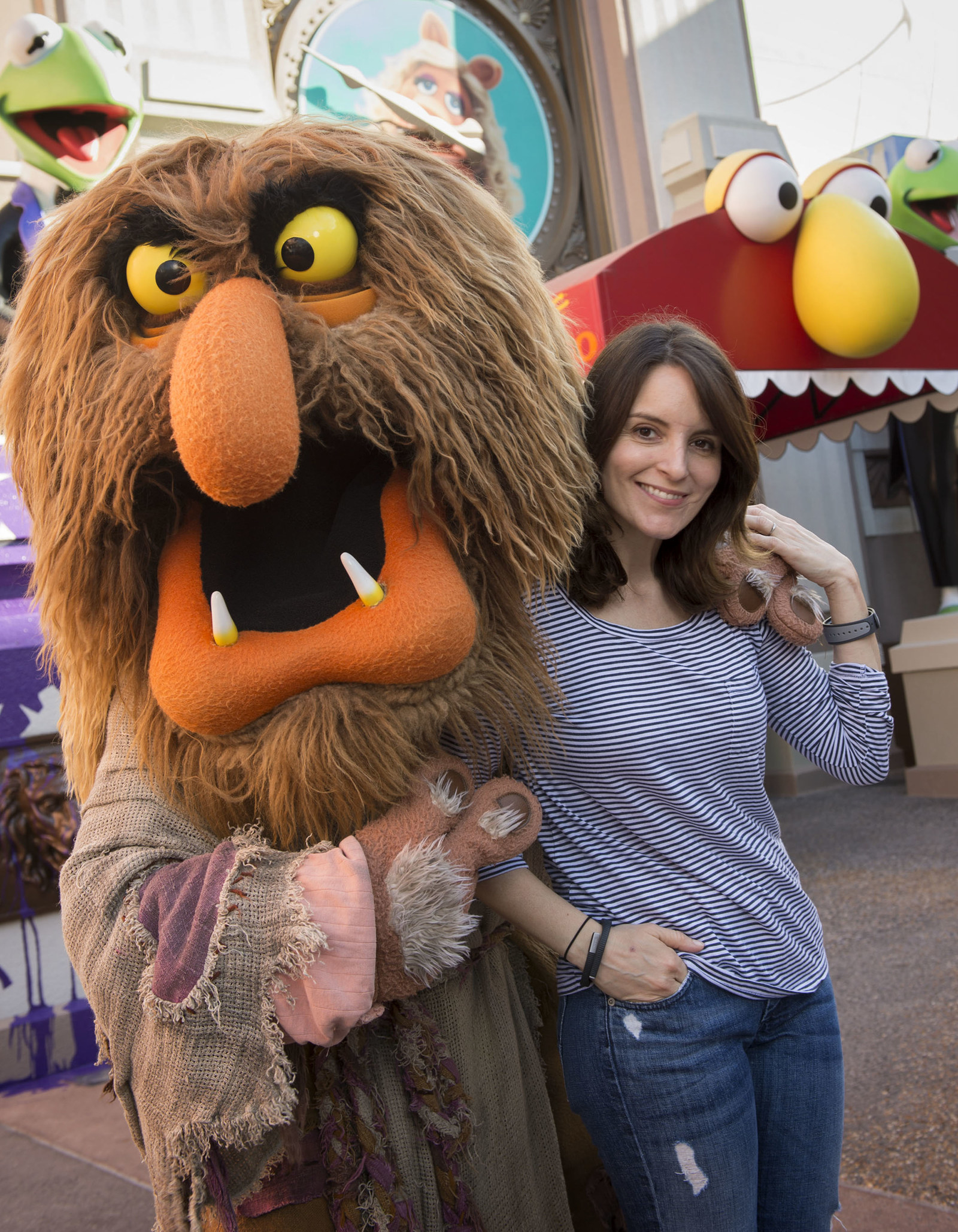 ...and with Groot.