When they showed up on the red carpet like whoa.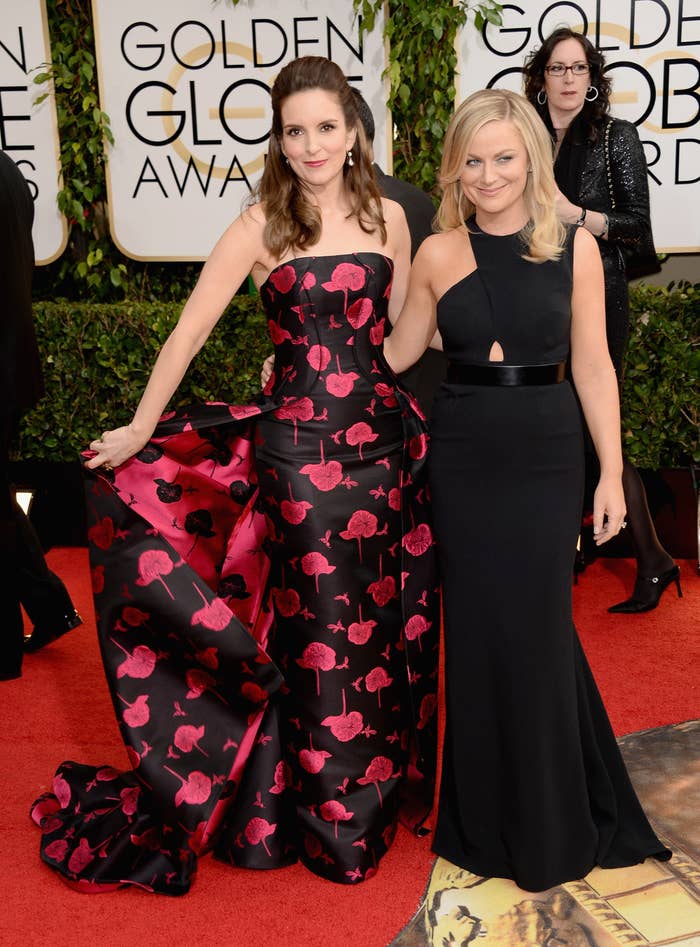 The opening statement of their opening monologue.
How Amy mispronounced Tom Hanks.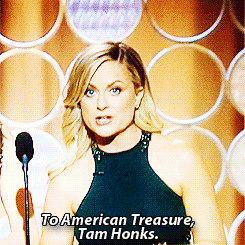 When Amy introduced "herself."
When they called out Julia Louis-Dreyfus for being so Hollywood.
When they said this about George Clooney.
(And he couldn't respond because he wasn't there.)
Everything about this exchange with Leonardo DiCaprio.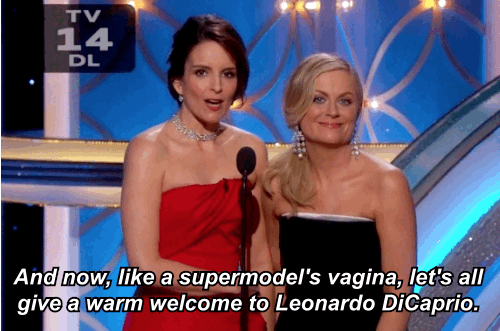 When Amy received a massage from Bono...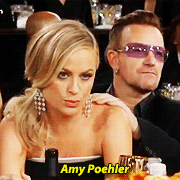 ...and then made out with him.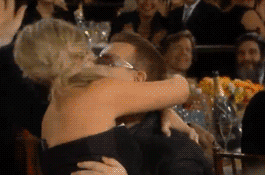 When they called Matt Damon a "garbage man."
And this about Matthew McConaughey: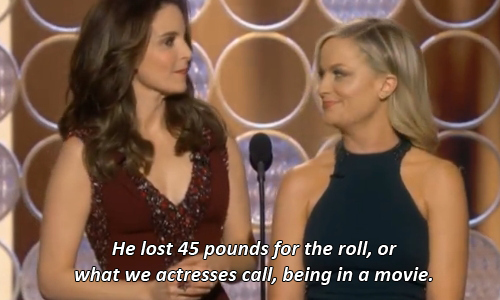 When Amy played Tina Fey's cranky son.
Also when "he" attempted to figure out who his father was and guessed Idris Elba.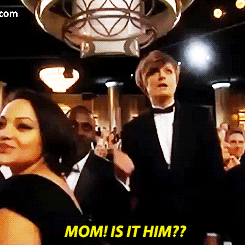 (It was pretty perfect.)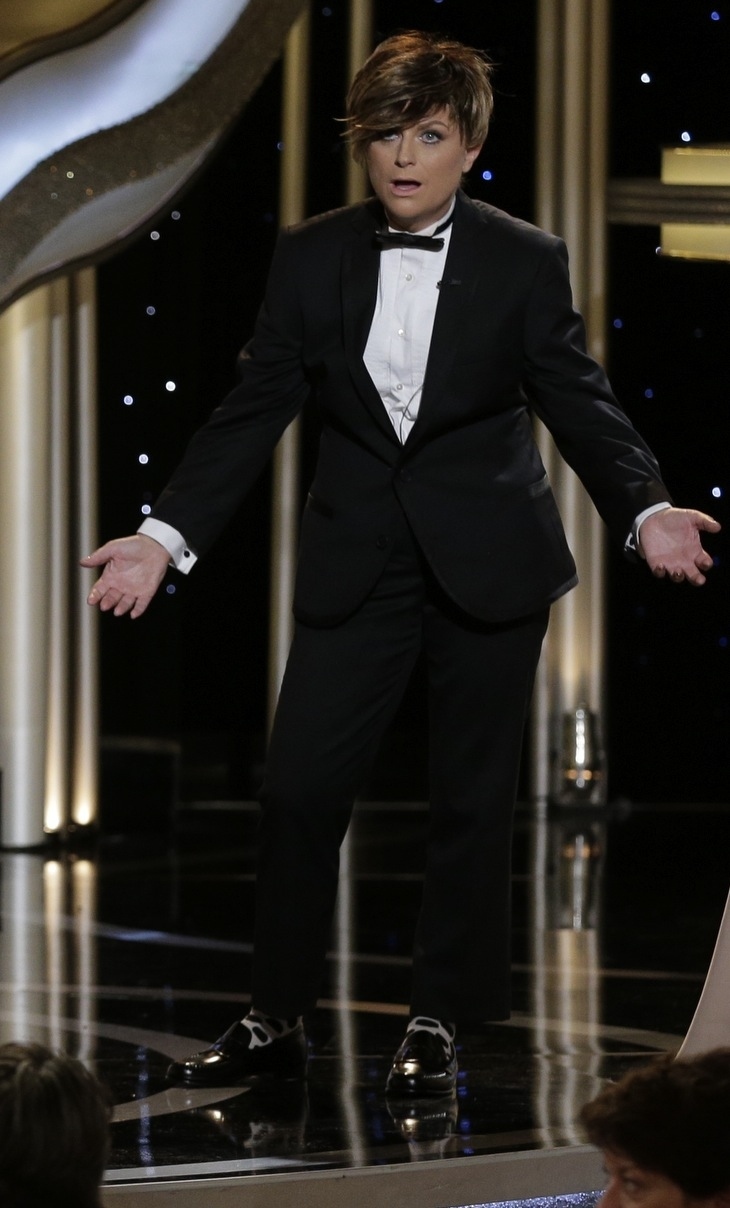 How their opening outfits were opposites of what they wore last year.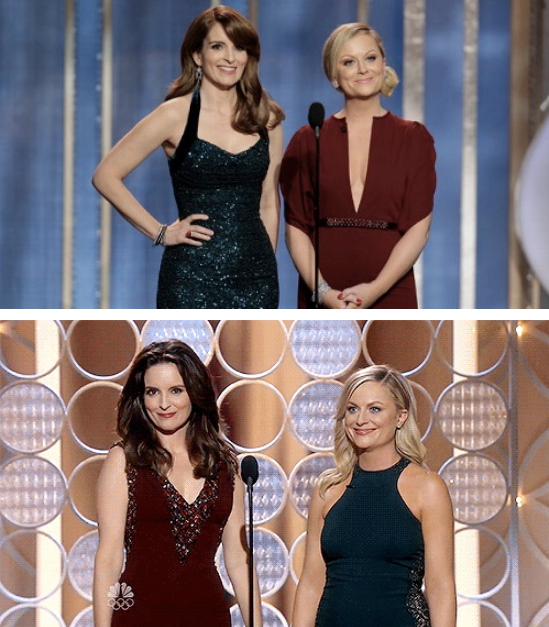 When they appeared onstage with drinks in hand...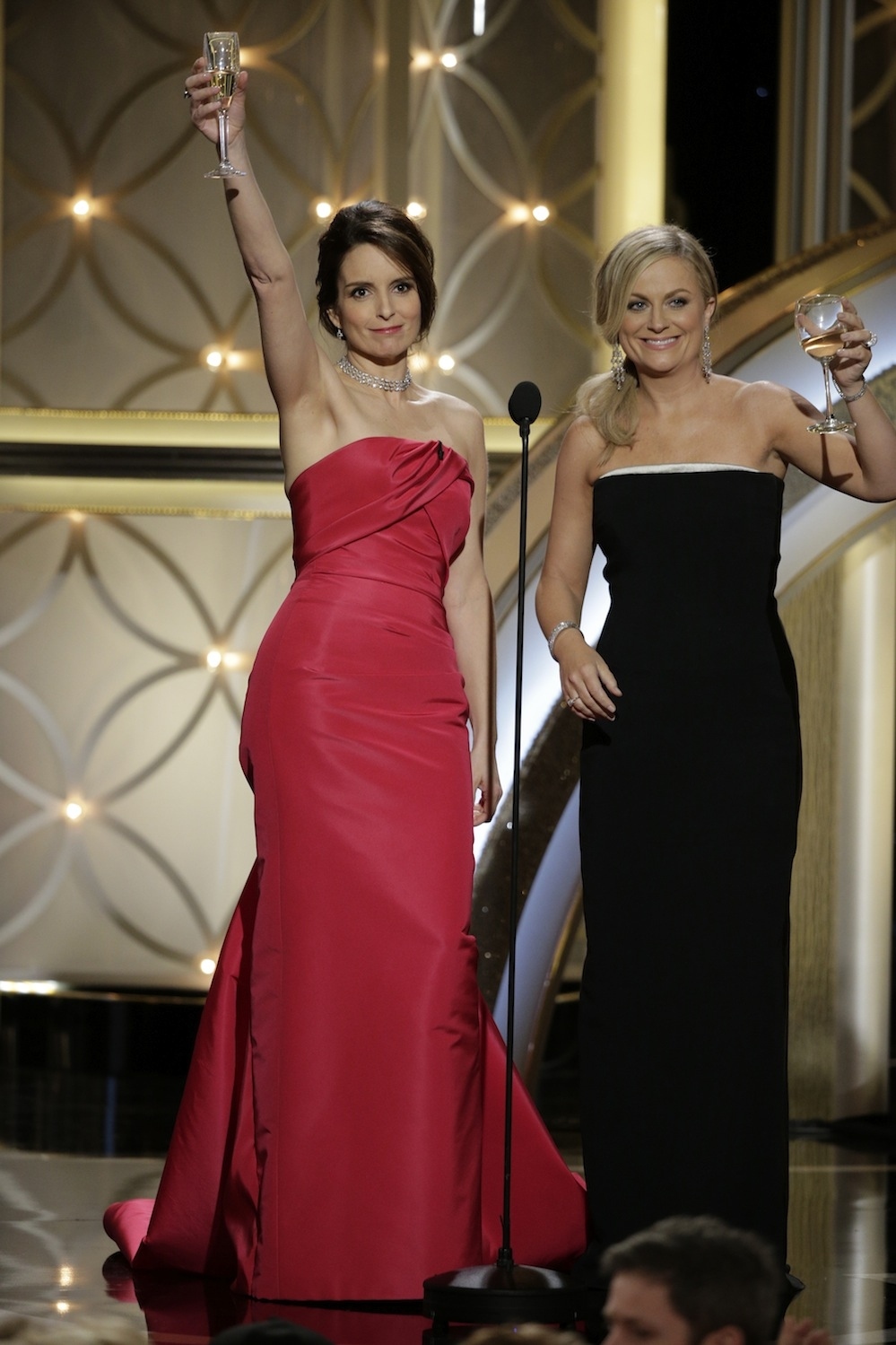 ...and then called out Julia Louis-Dreyfus a second time.
Their hilarious thoughts on Kerry Washington's pregnancy.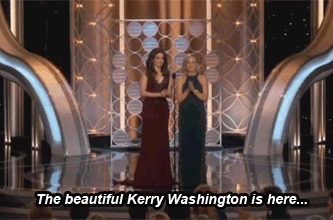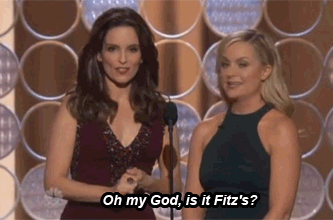 When Meryl and Julia laughed like this at this joke: "Meryl Streep was so great in August: Osage County, proving that there are great parts in Hollywood for Meryl Streeps over 60."
And finally, Amy's adorable reaction to winning her first Golden Globe.
Here's to the 2015 Golden Globes!