This week, the trailer for Joy Ride — a new raunchy movie starring Oscar nominee Stephanie Hsu as well as Ashley Park, Sherry Cola, and Sabrina Wu — dropped at South by Southwest. Directed by Adele Lim, the film follows four Asian American friends as they travel through Asia in search of one of their biological mothers. And one particular clip from the trailer has been going viral online.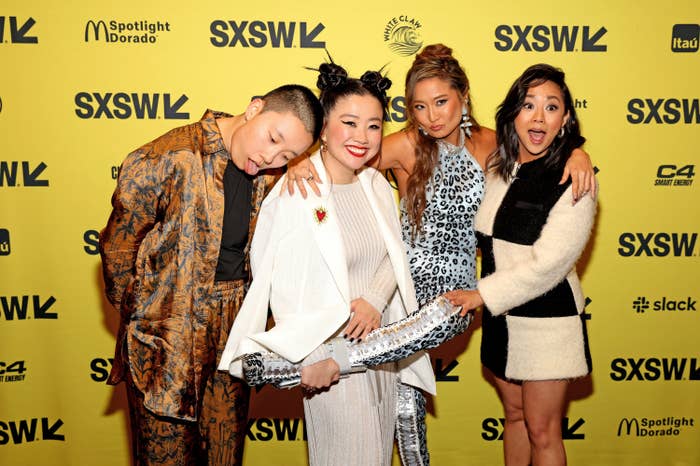 Two of the four friends, Audrey (Park) and Lolo (Cola), are childhood best friends who grew up in a small, white town. The viral scene in question shows the two meeting in a park when Audrey's parents — a white couple who adopted her as a baby — approach Lolo's parents for the girls to play together.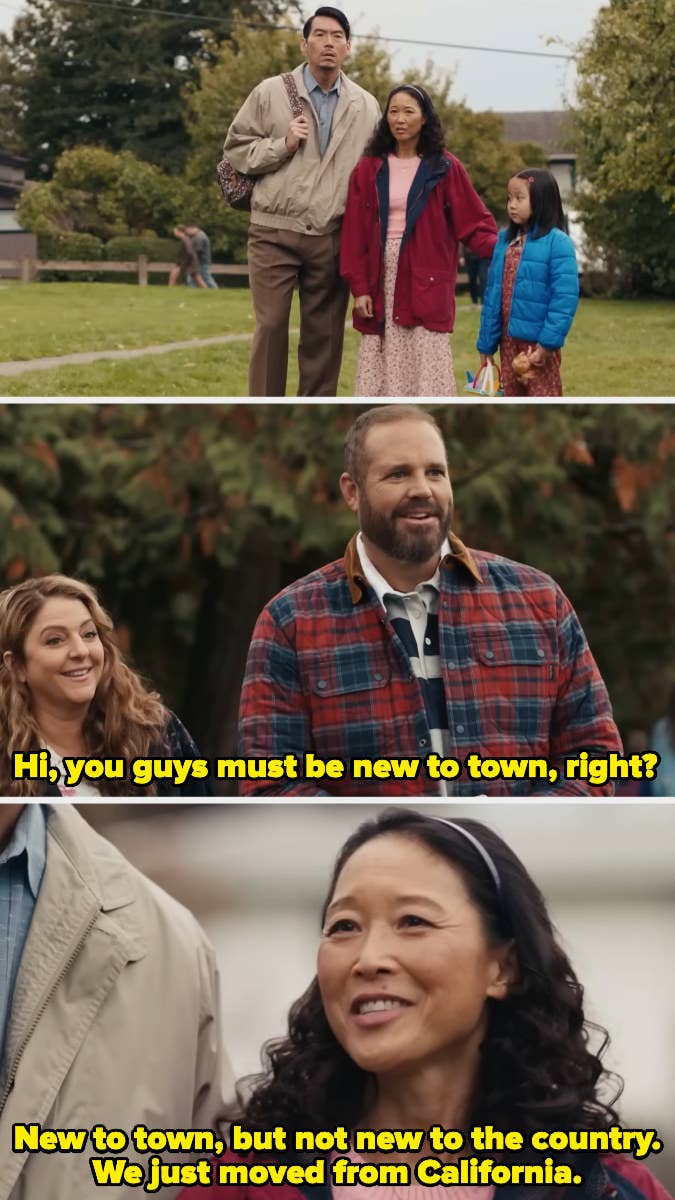 After her parents tell her to say hi, Audrey asks Lolo if she wants to go play on the slide, and the girls run off to the playground together.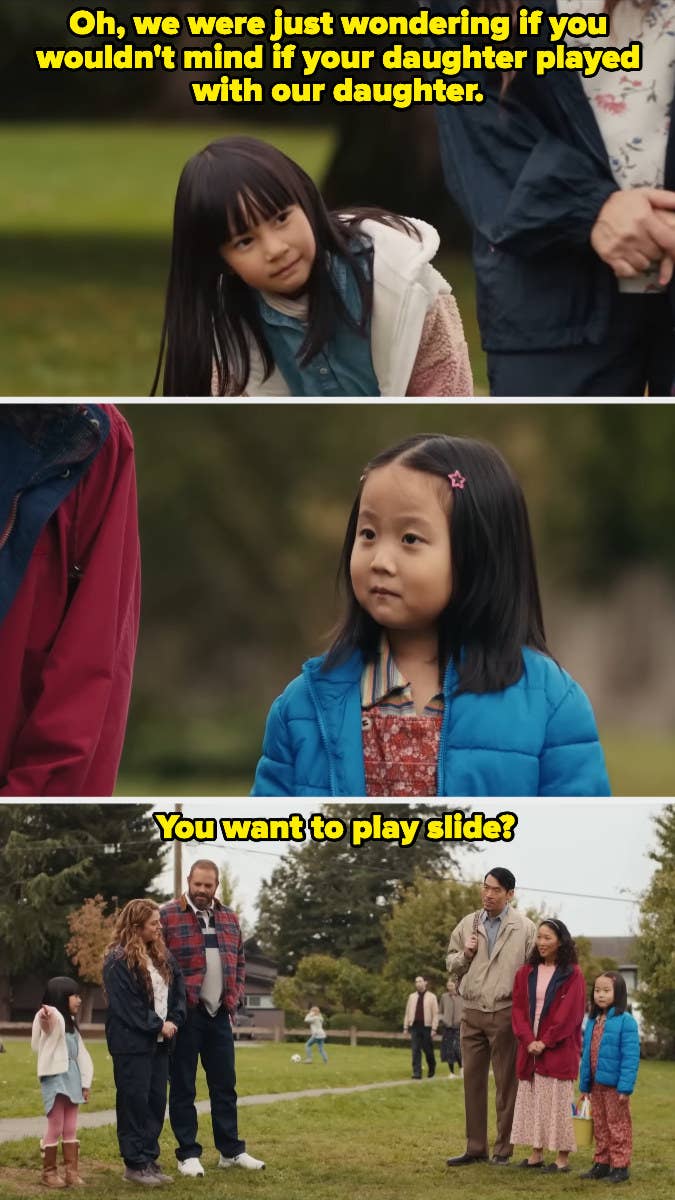 Unfortunately, as they get there, a little racist boy appears to gatekeep the slide and call them a slur.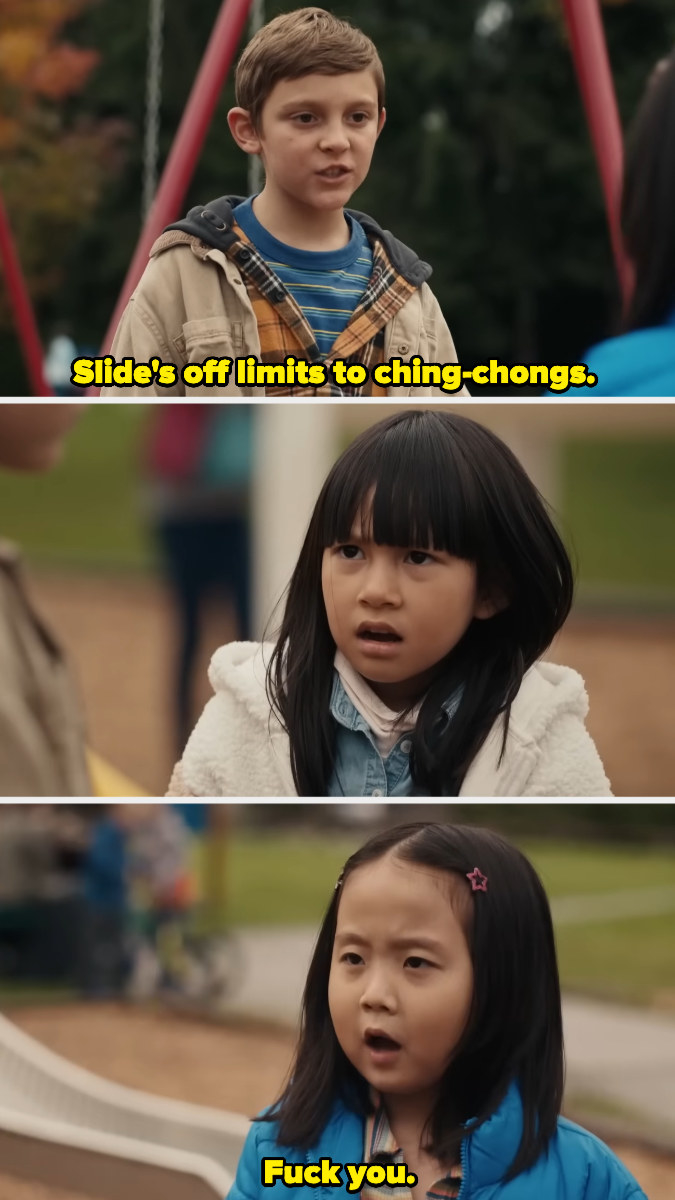 And then Lolo does something I can only describe as inner child healing: She punches the kid in the face, prompting Audrey to ask her, "You want to be best friends?"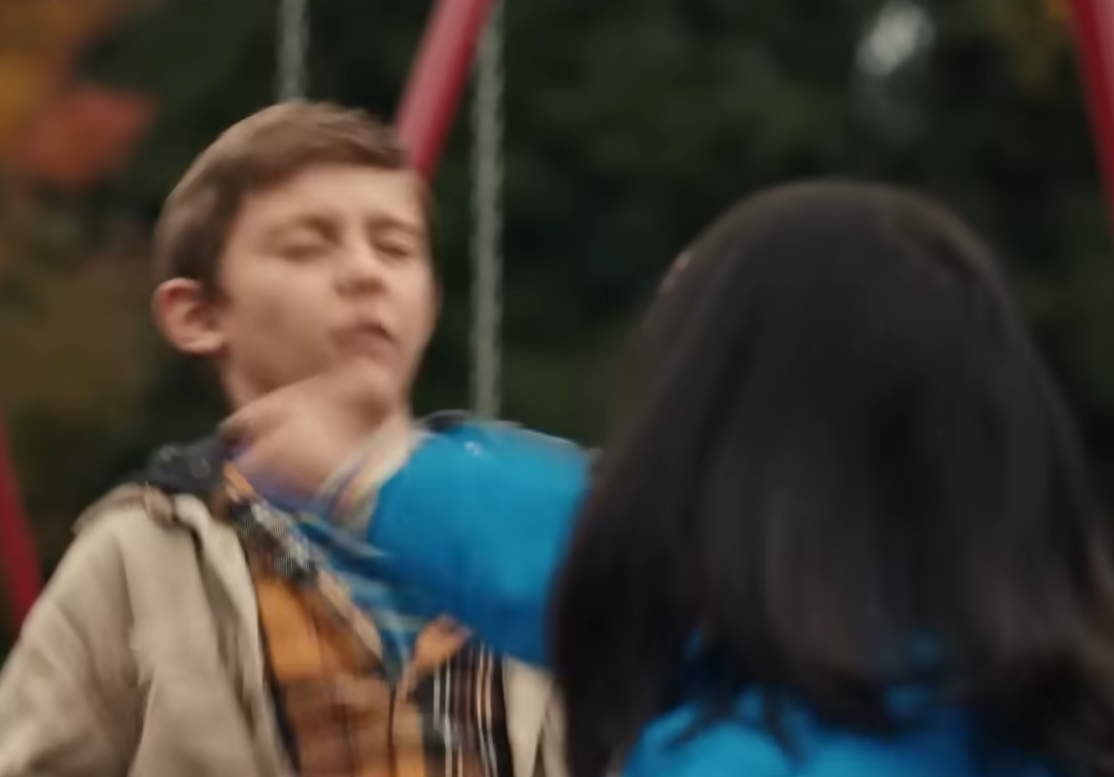 Just for good measure, the scene shows the boy running off crying while clutching his face before accidentally getting kicked by another kid on a swing.
While the entire trailer is hilarious (it's got Bop It, Cardi B, and K-pop references), many people are calling out this scene in particular. From Twitter...
...to TikTok, where creators have shared the clip, to the excitement of other TikTok users.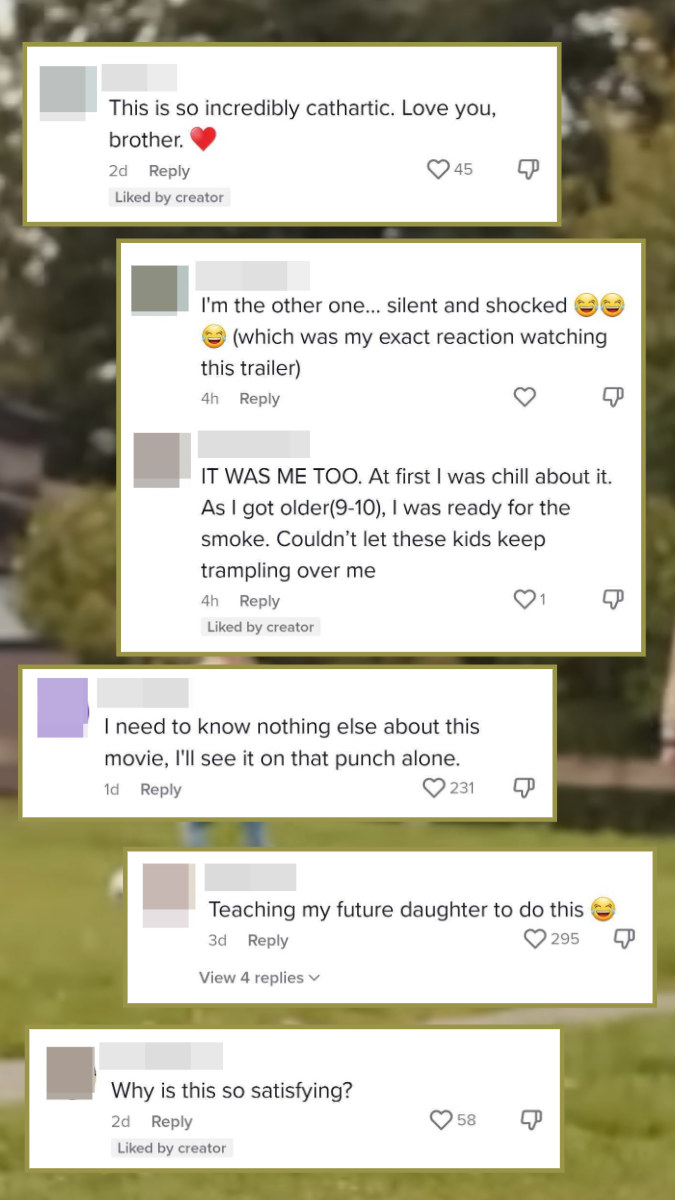 Personally, I'm obsessed. As someone who also moved to a white town and was called "chink" (and, on occasion, "chink bitch," lest we forget intersectionality) by other kids, I found it so relatable and vindicating to see little Lolo curse at and clock that kid in the face — especially when so much anti-Asian bullying is normalized.
This one boy would call me a "chink" day after day on the bus ride home, and no one — including the bus driver — would ever say a word. When I reported it to my vice principal — who, I believe, was actually the only Asian staff member at the school — her face instantly dropped. She asked me for the kid's name, and I never heard anything from him again. 
Beyond this scene, many people are excited about the Asian women–led movie for dimensionalizing female Asian characters and representing transracial adoptees in a heartfelt and hilarious story.