Last night, Everything Everywhere All at Once won *FOUR* SAG awards, one of them being the coveted Outstanding Performance by a Cast in a Motion Picture award — aka, the best film ensemble.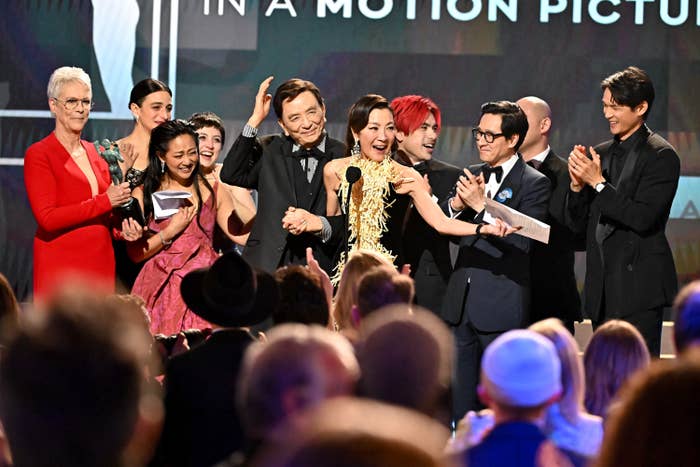 Gathered on stage, the cast took turns setting up their speech. Jamie Lee Curtis took the mic first, gratefully calling the win a "beautiful moment"...
...followed by Stephanie Hsu, who said the word ensemble comes from the Latin word for "at the same time."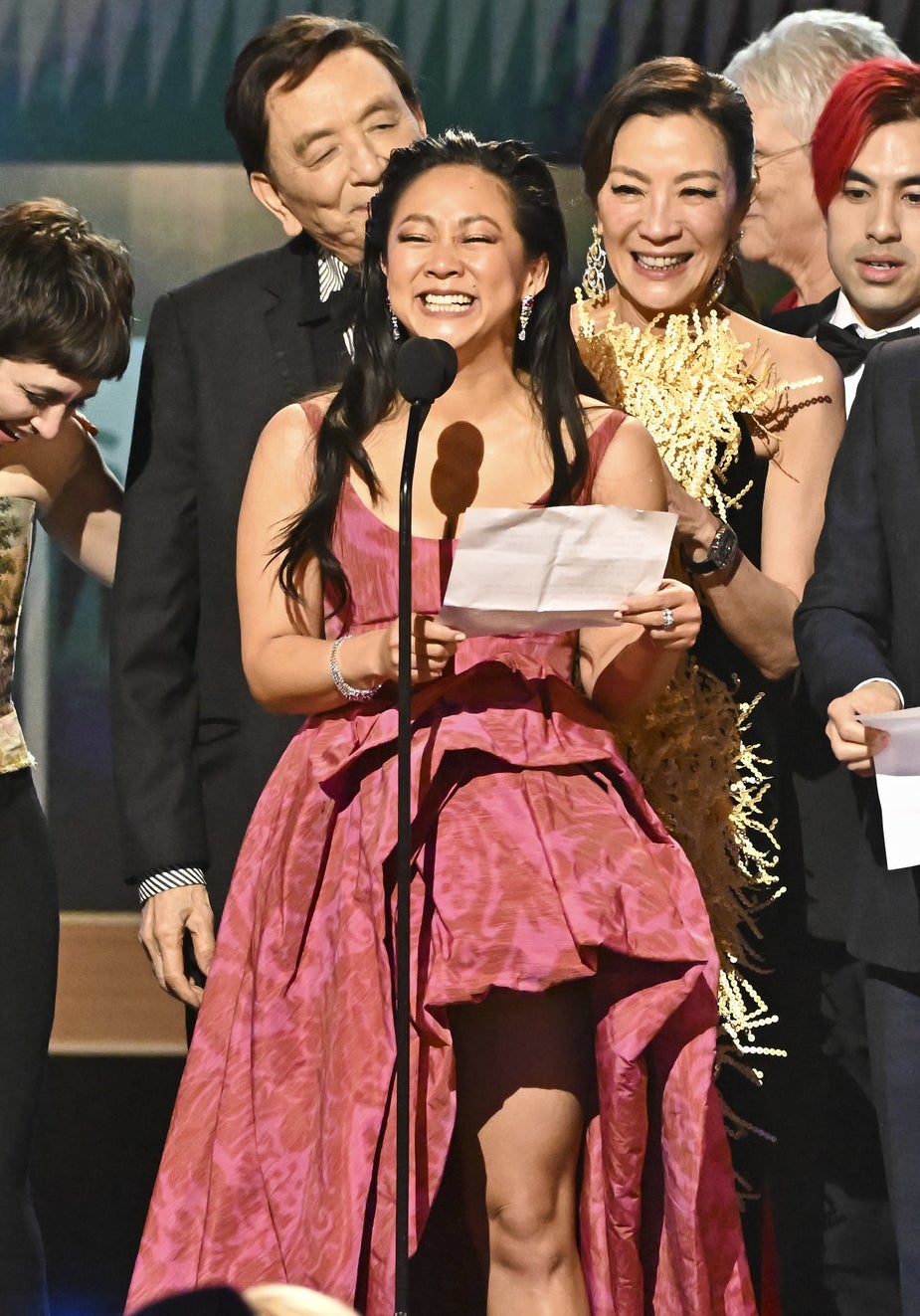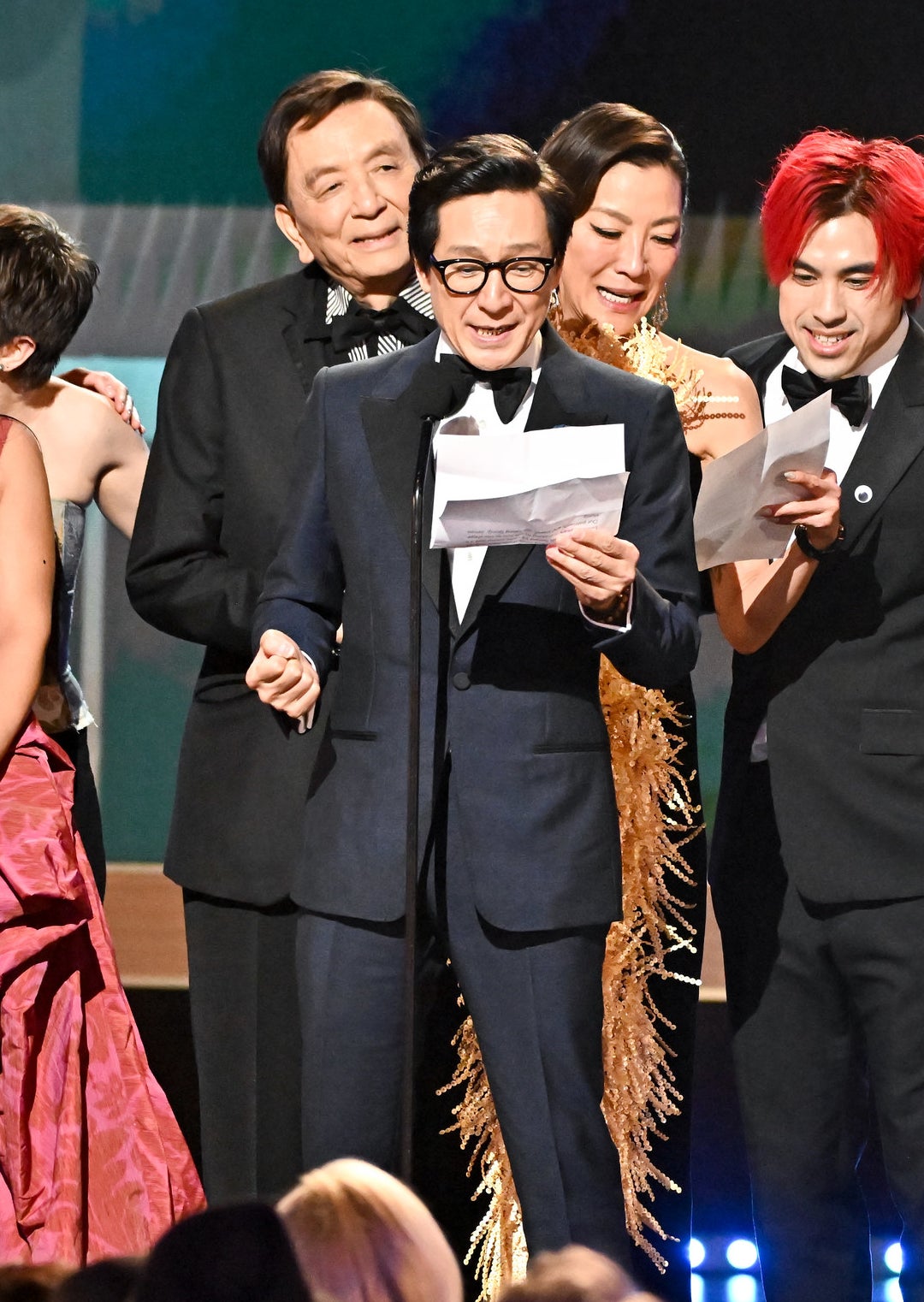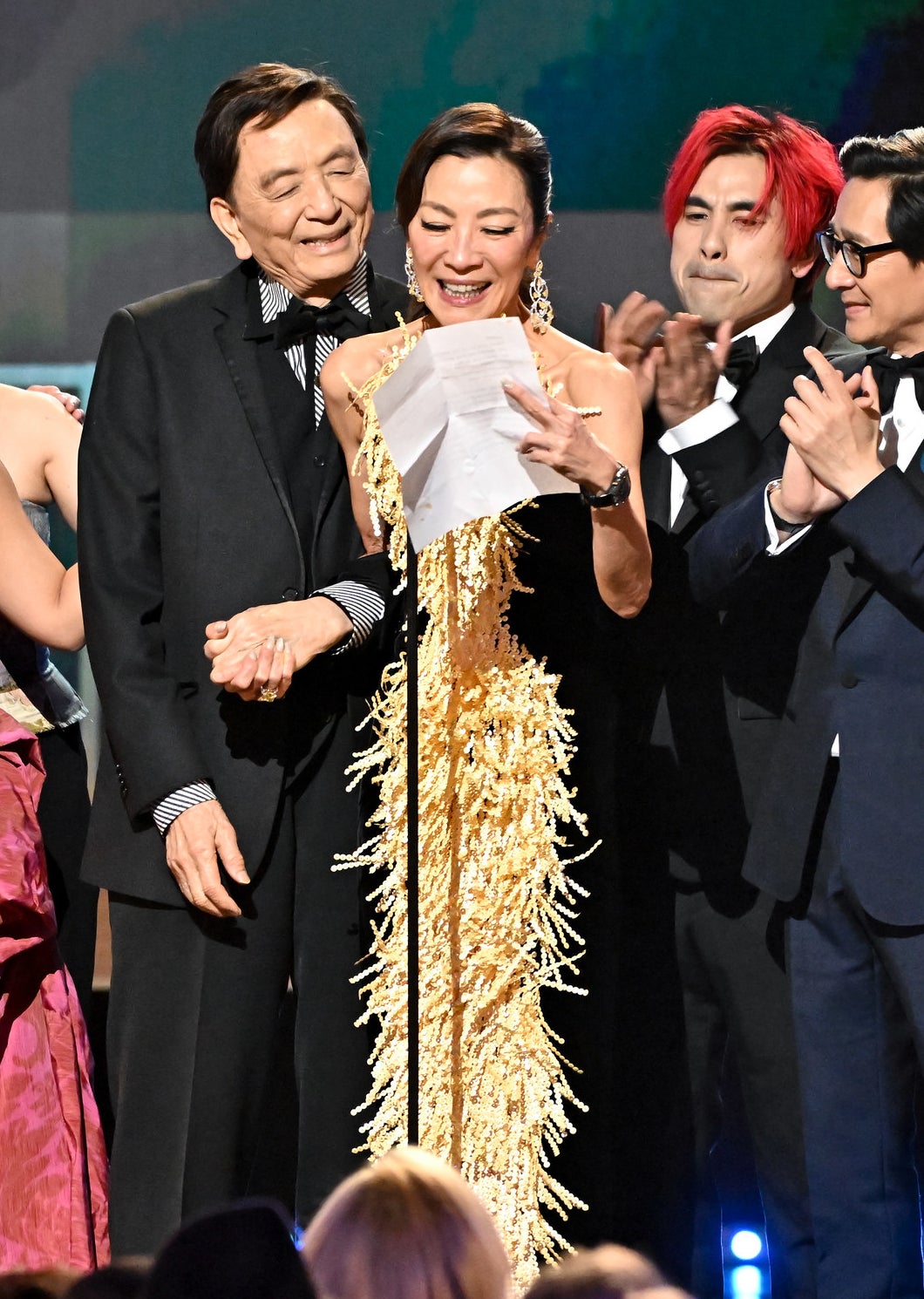 "He's been acting since there were only 49 states, and he just turned 94 years young," Michelle said, tightly holding James' hand, as the crowd erupted into applause. James then gave a little dance as Michelle urged the crowd to wait so she could finish, "It's been 69 years in the making to get him to this stage. Our patriarch, our friend, our gong gong, James Hong!"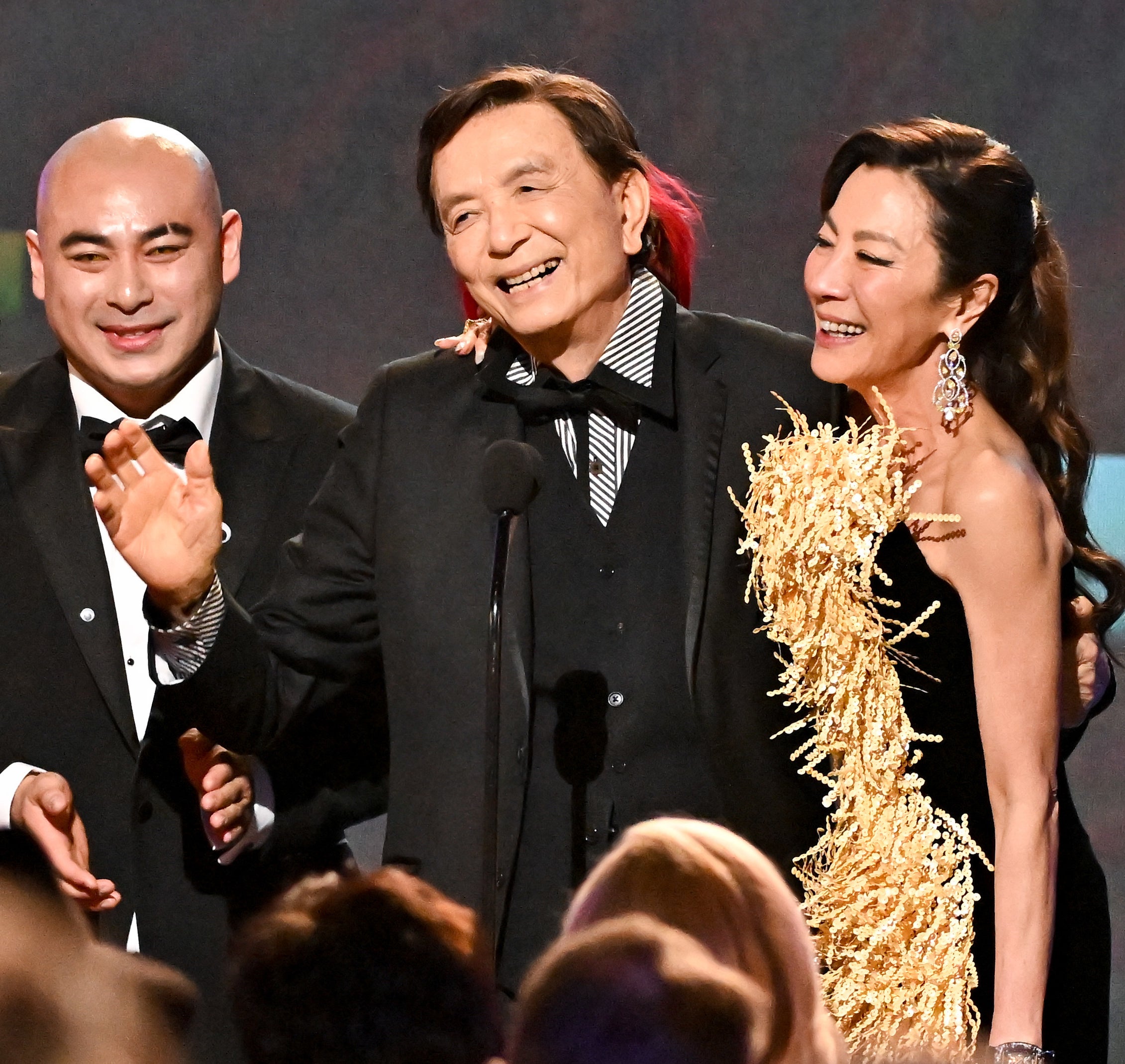 James began his speech in Cantonese, which Michelle quickly translated: "Friends, relatives, so happy that you're all here tonight." Switching to English, James commented, "Actually, I said that because we might be broadcasted in Hong Kong. Who knows, right?"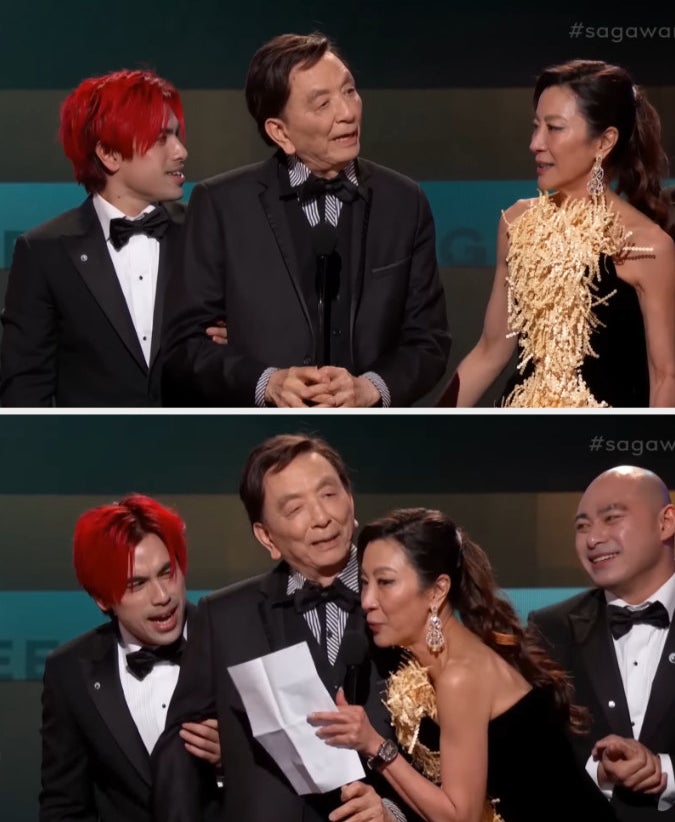 Continuing, James shared that he got his first SAG card 70 years ago and that his first movie was with Clark Gable. In case you're wondering, that movie was Soldier of Fortune. Released in 1955, it followed a woman who goes to Hong Kong in search of her photojournalist husband. James played a Chinese policeman.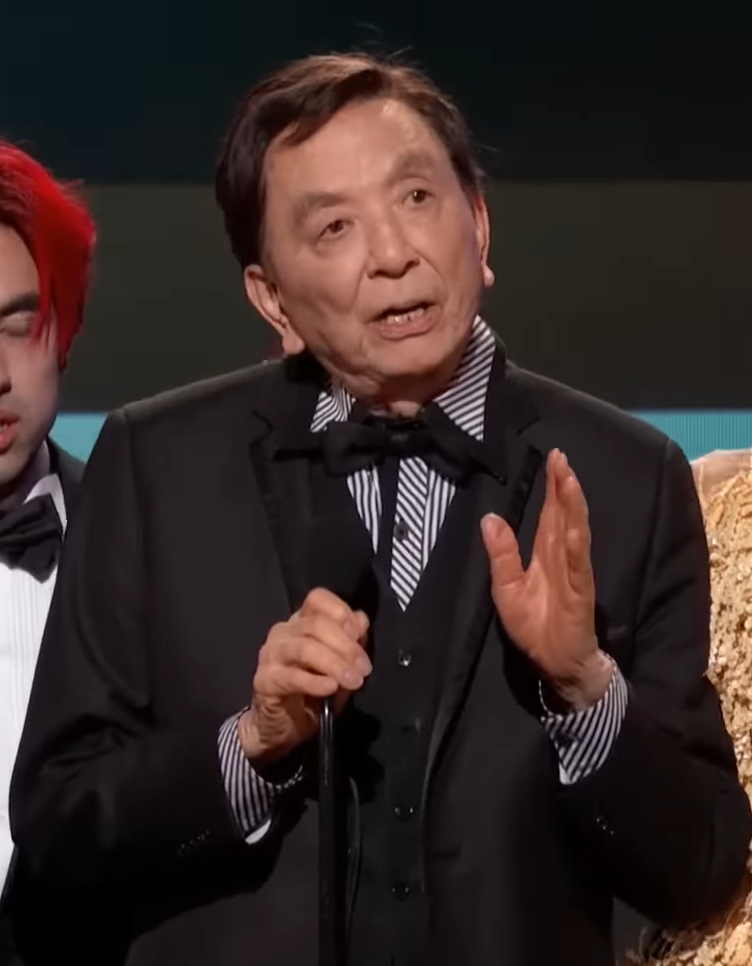 "But back in those days — I have to tell you this — [in] The Good Earth, the leading role was played with their eyes taped up like this and they talk like this," James said, pulling his eyes back with his fingers and speaking in a stereotypical, exaggerated Asian accent. "The producers said the Asians were not good enough and they are not box office. But look at us now!"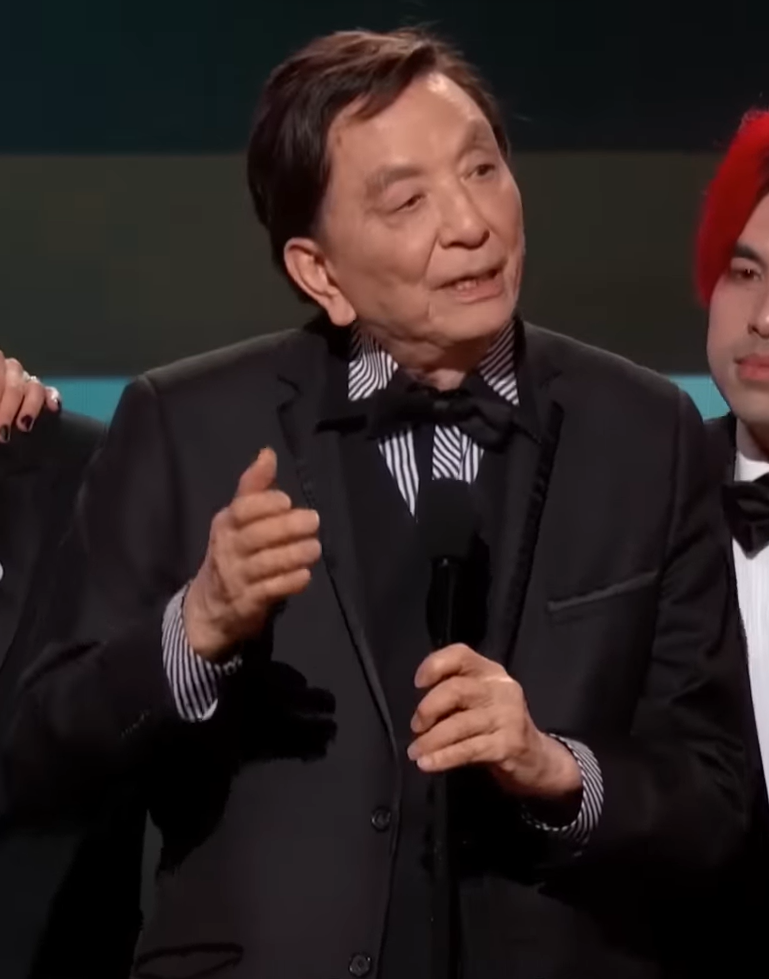 Then, the roasting began.
"Actually, we are not all Chinese. But Jamie Lee — Lee is a good Chinese name," James said, revealing that his own mother's name was Lee Shui Fa. "So, you know, I feel very akin to her. I've never had such a good time as being with these jerks in this movie."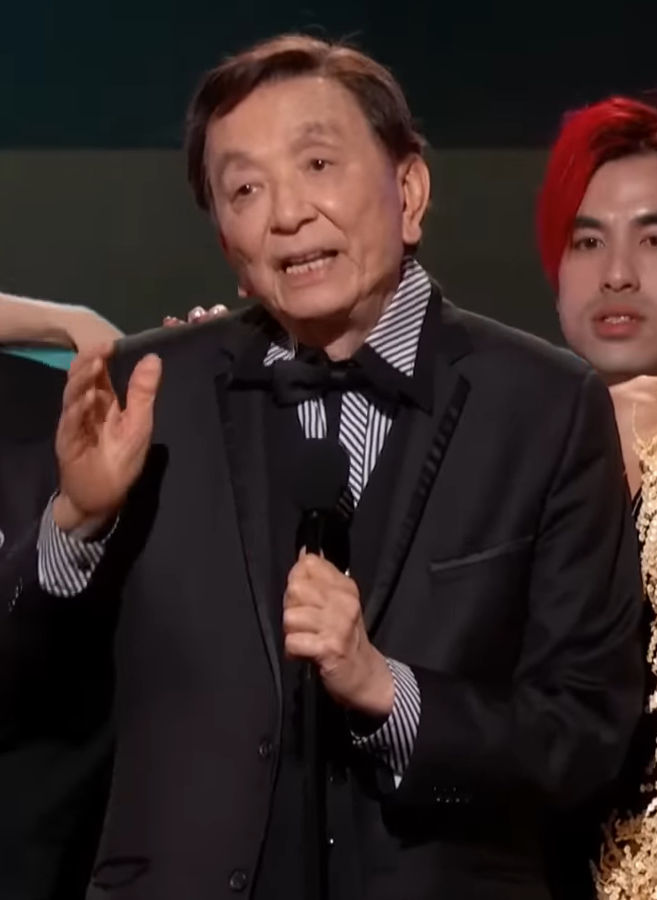 Here's Jamie Lee reacting: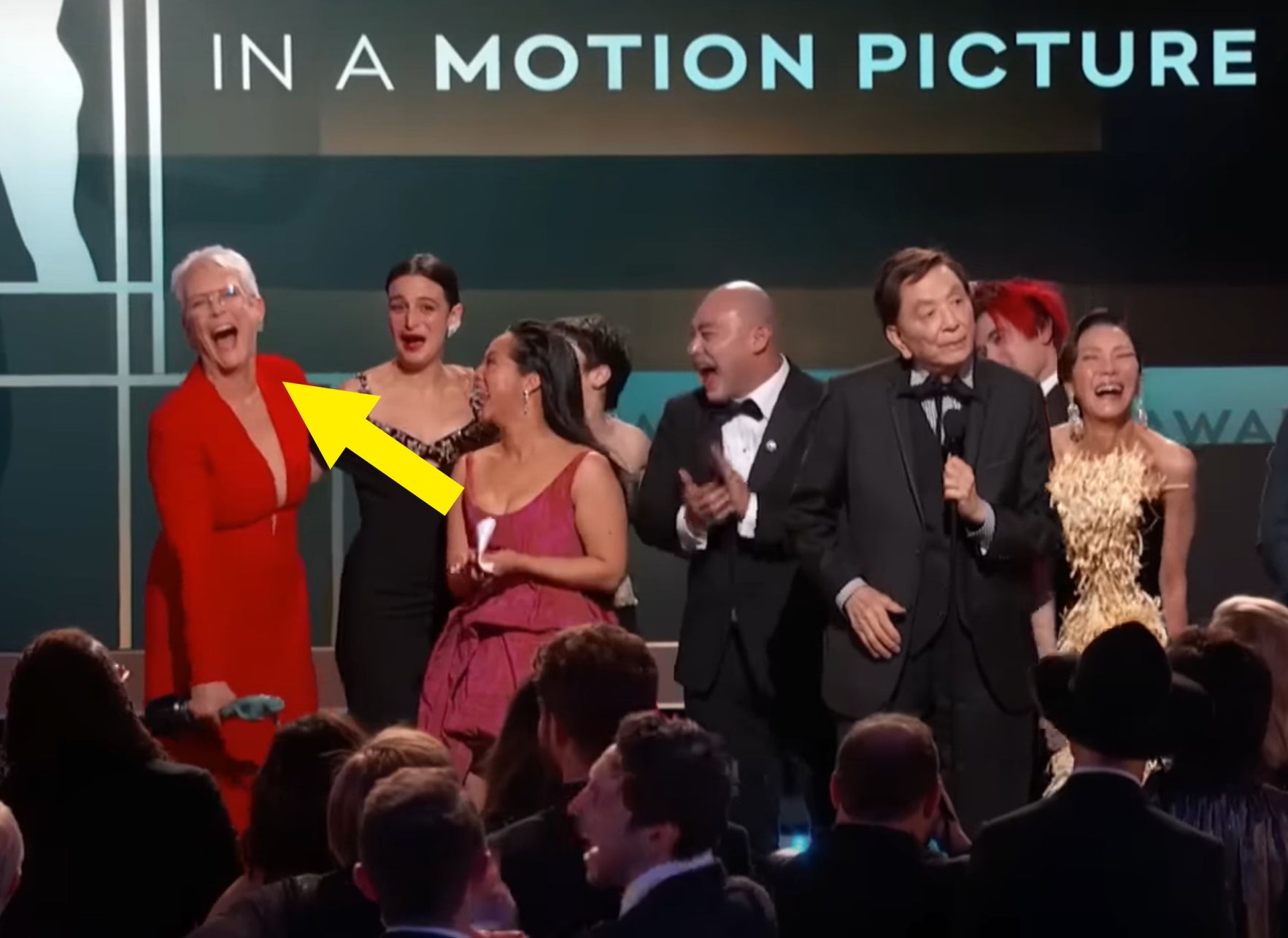 James next targeted the Daniels — Everything Everywhere All at Once directors and screenwriters Daniel Kwan and Daniel Scheinert, collectively called "the Daniels." "I don't know what they were thinking when they wrote that script. Right? Did you understand all of it?" he asked the crowd.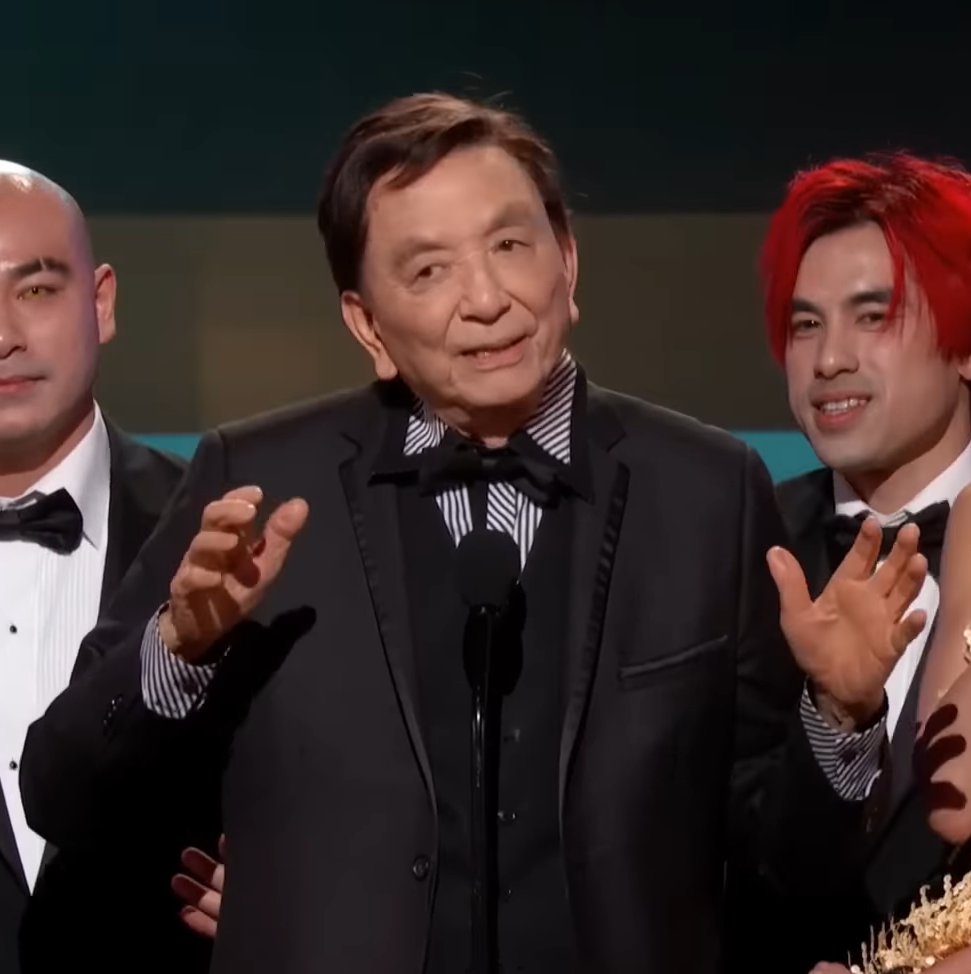 At this point, Michelle Yeoh began covering her face as she cracked up while James continued, "I'm not sure. Well, go see it a second and third time and maybe you'll understand."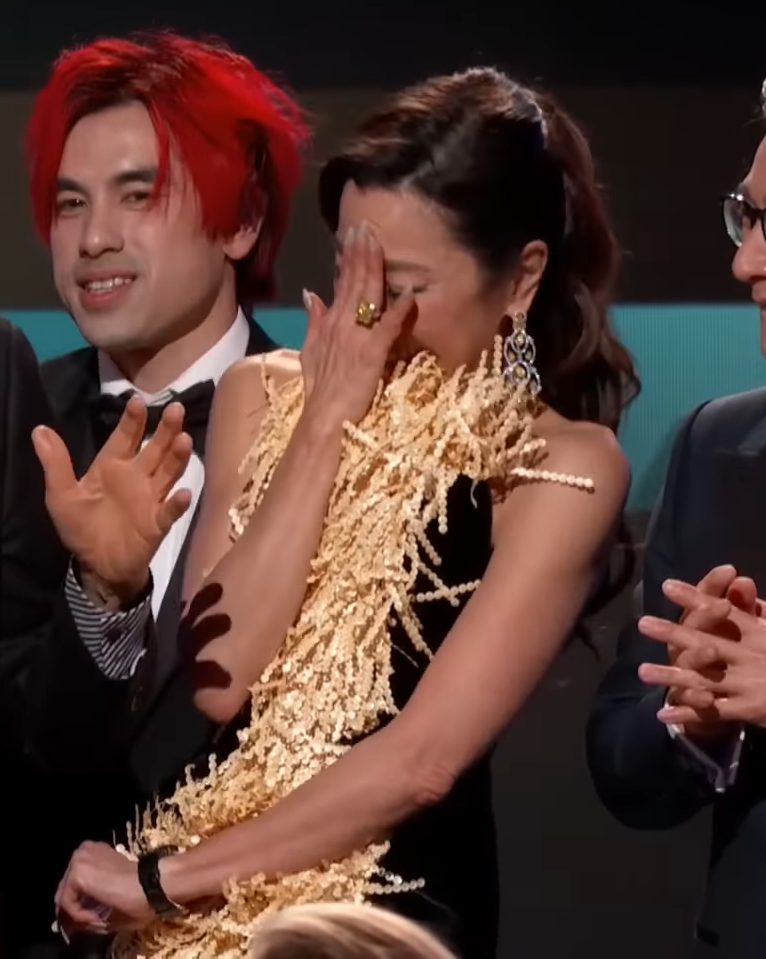 "They do crazy things...that's those two Daniel boys. Of course, he's not Asian," James said, referencing Daniel Scheinert, "but we excuse that."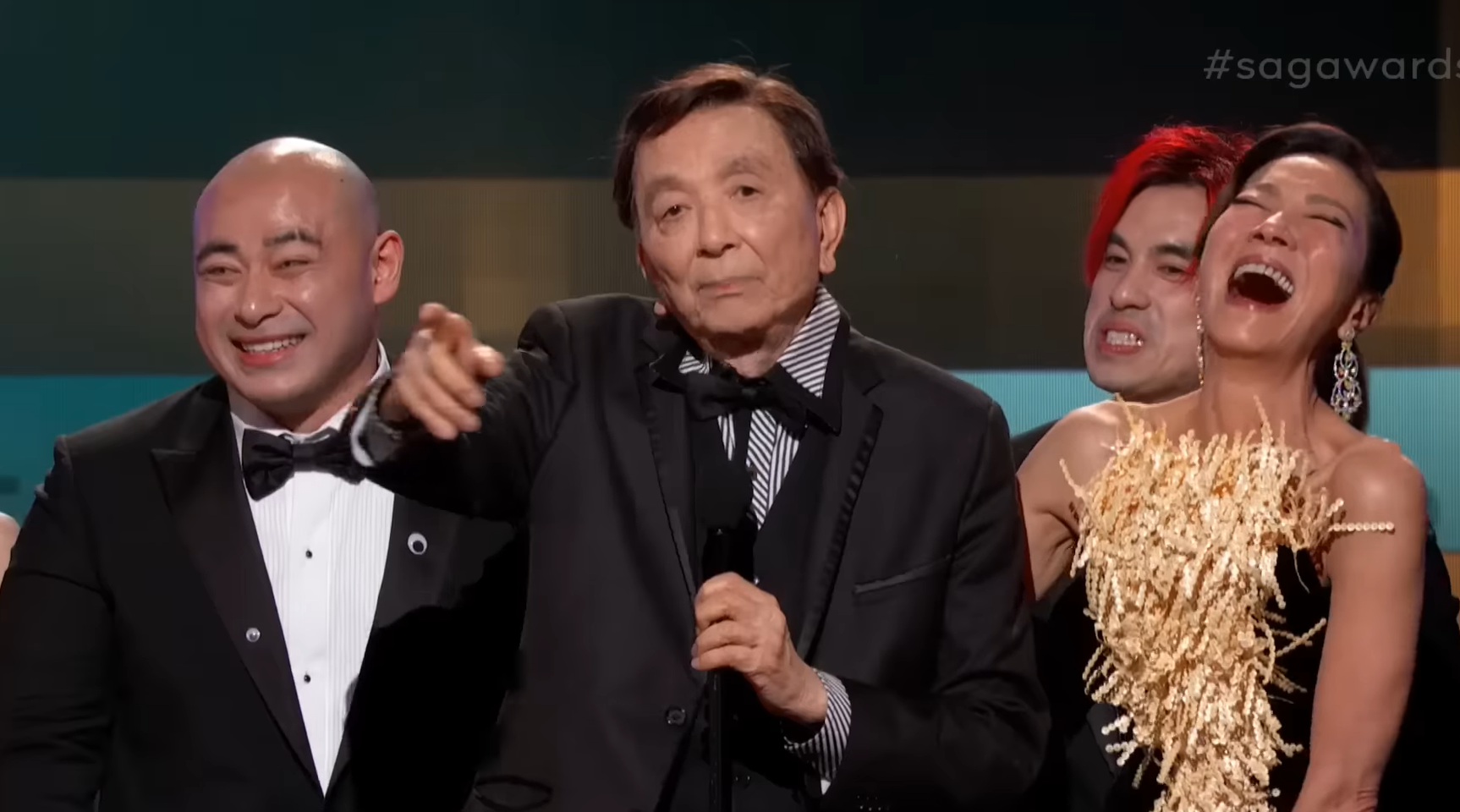 You've got to love how red the Daniels' faces got.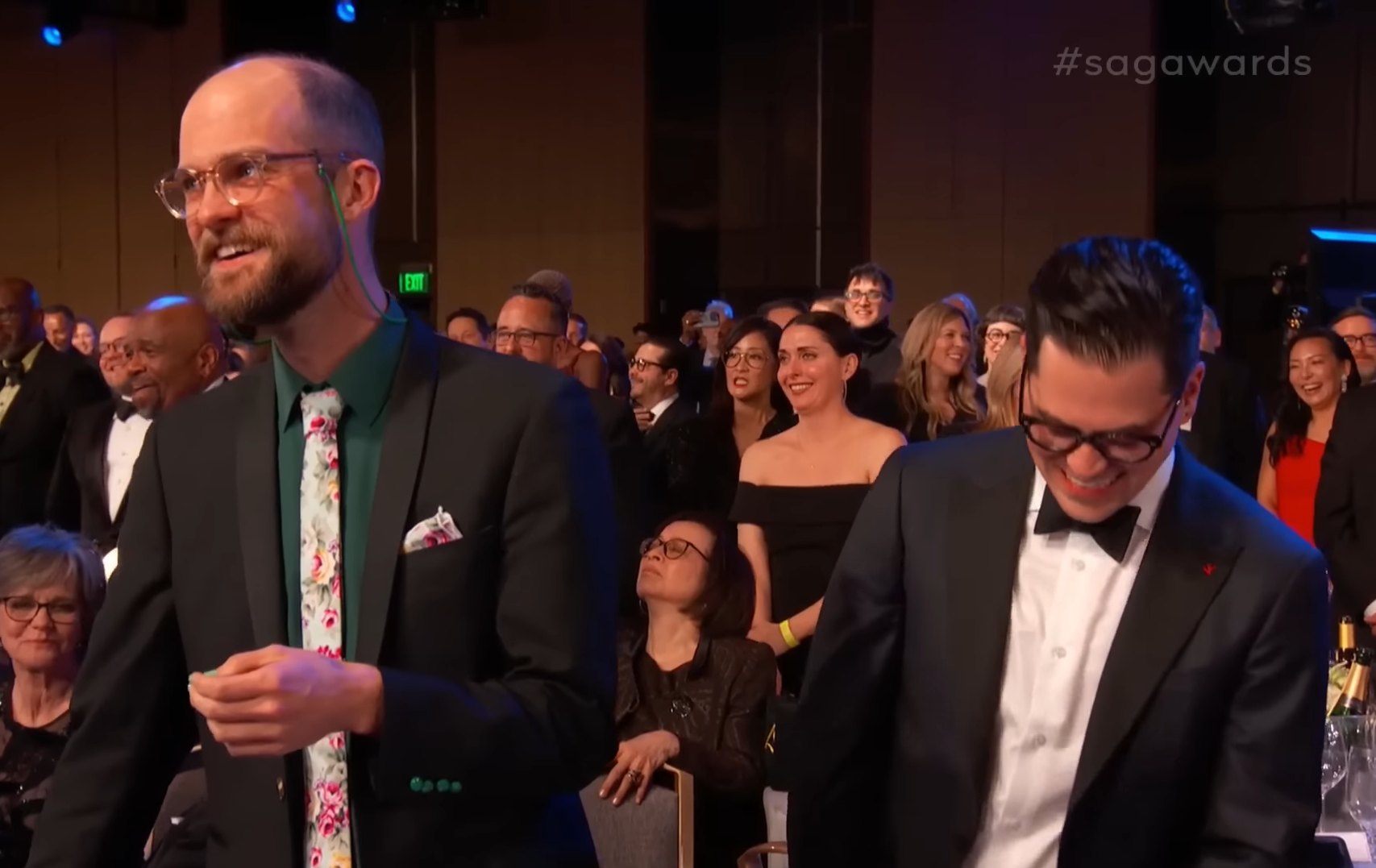 "So, I hope I will come back when I'm 100 years old," James said. "SAG is a wonderful organization. I have to tell you this: When I was a board of director member, Charlton Heston was the president and Leon James was one of the members. And he said to me and some other people that it was not long ago when he and a room of about 30 people said, 'What are we going to do?' And that was the starting of SAG."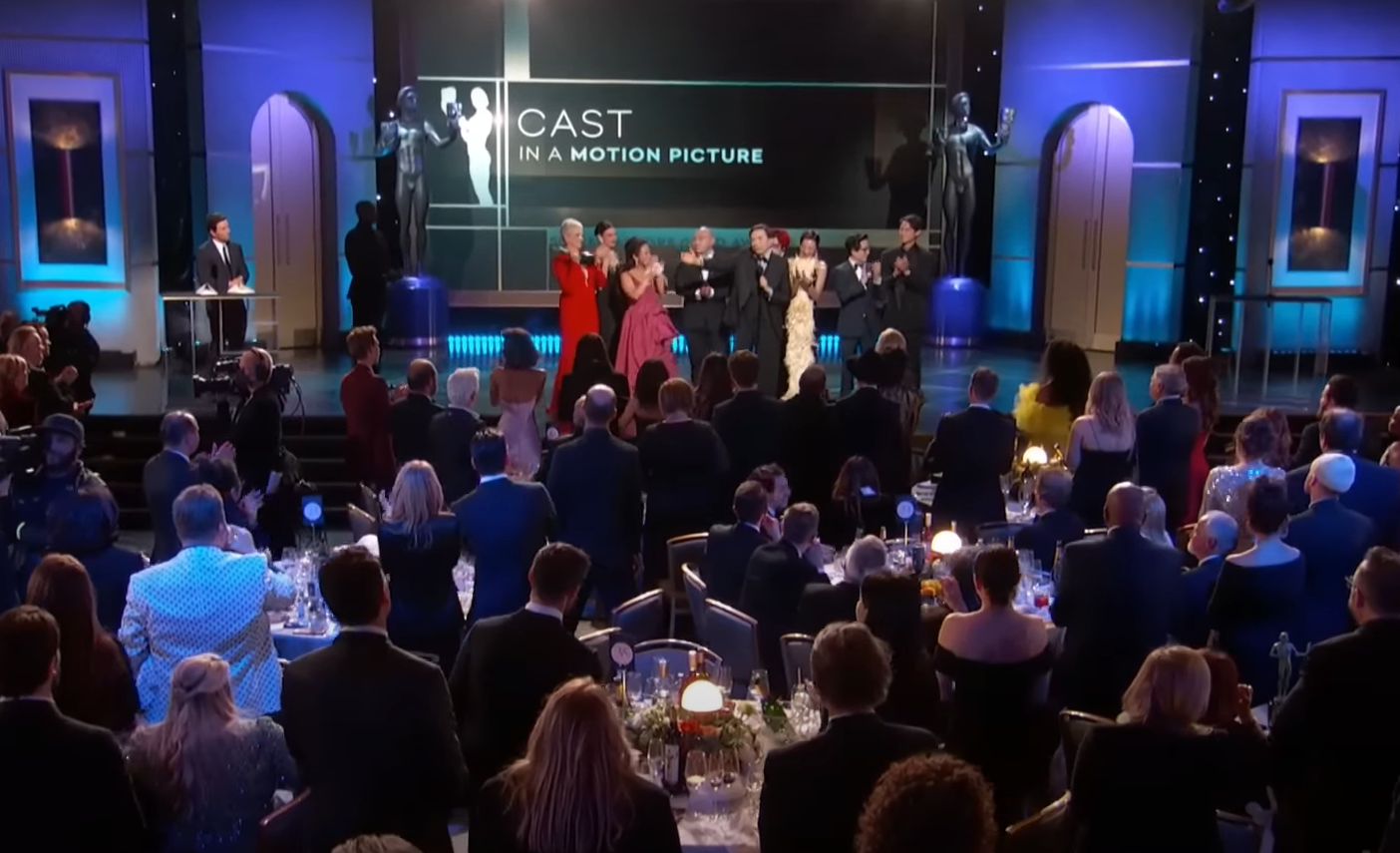 "And look at you guys now, all of you and all over America, and some people are even in Europe, who knows?" James said before wrapping it up.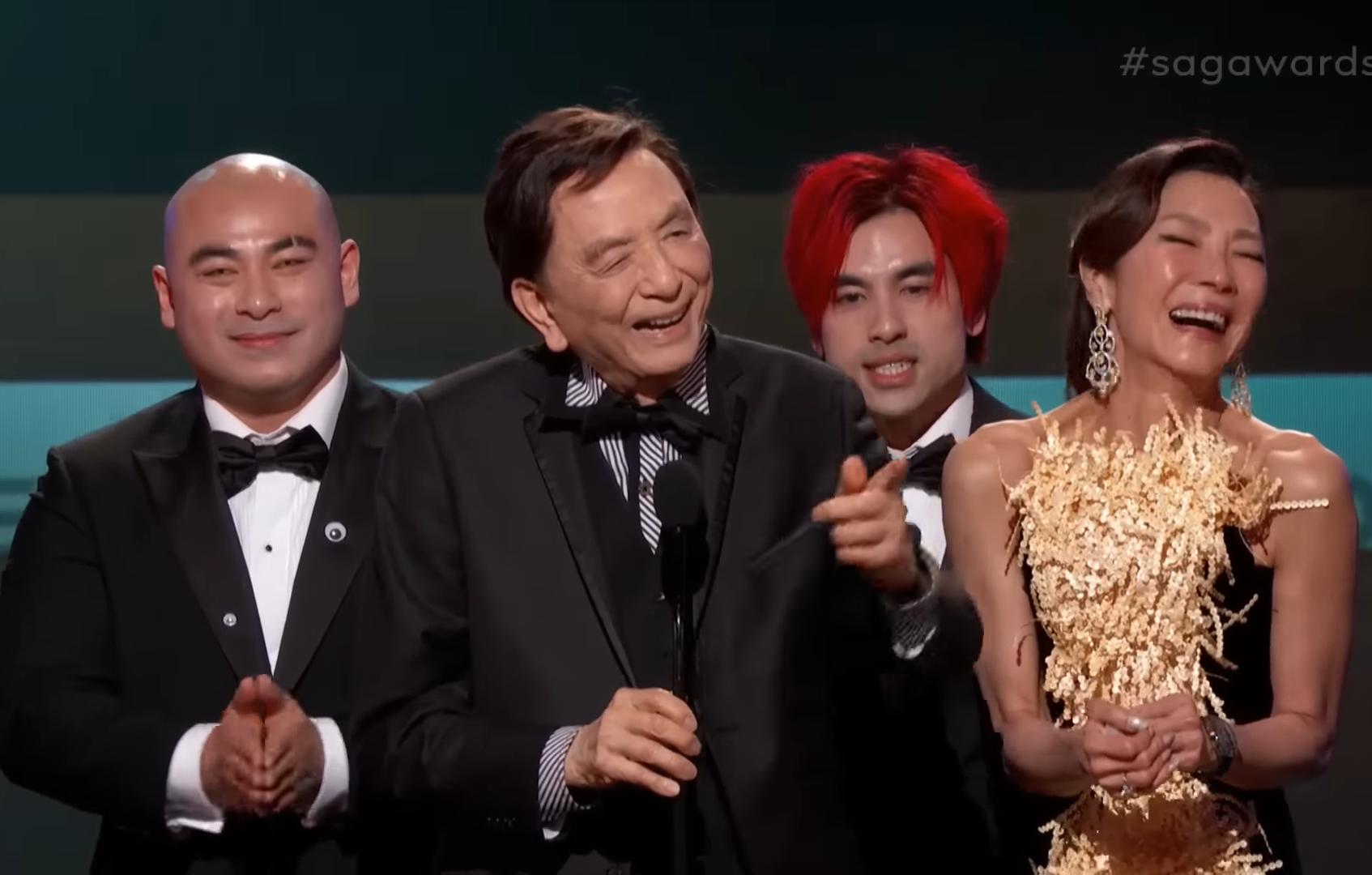 "That's all I'm going to say, because otherwise, we'll be kicked off the stage," James closed. "But if they try, I'll quote what Michelle said: 'Shut up. I can beat you up!'"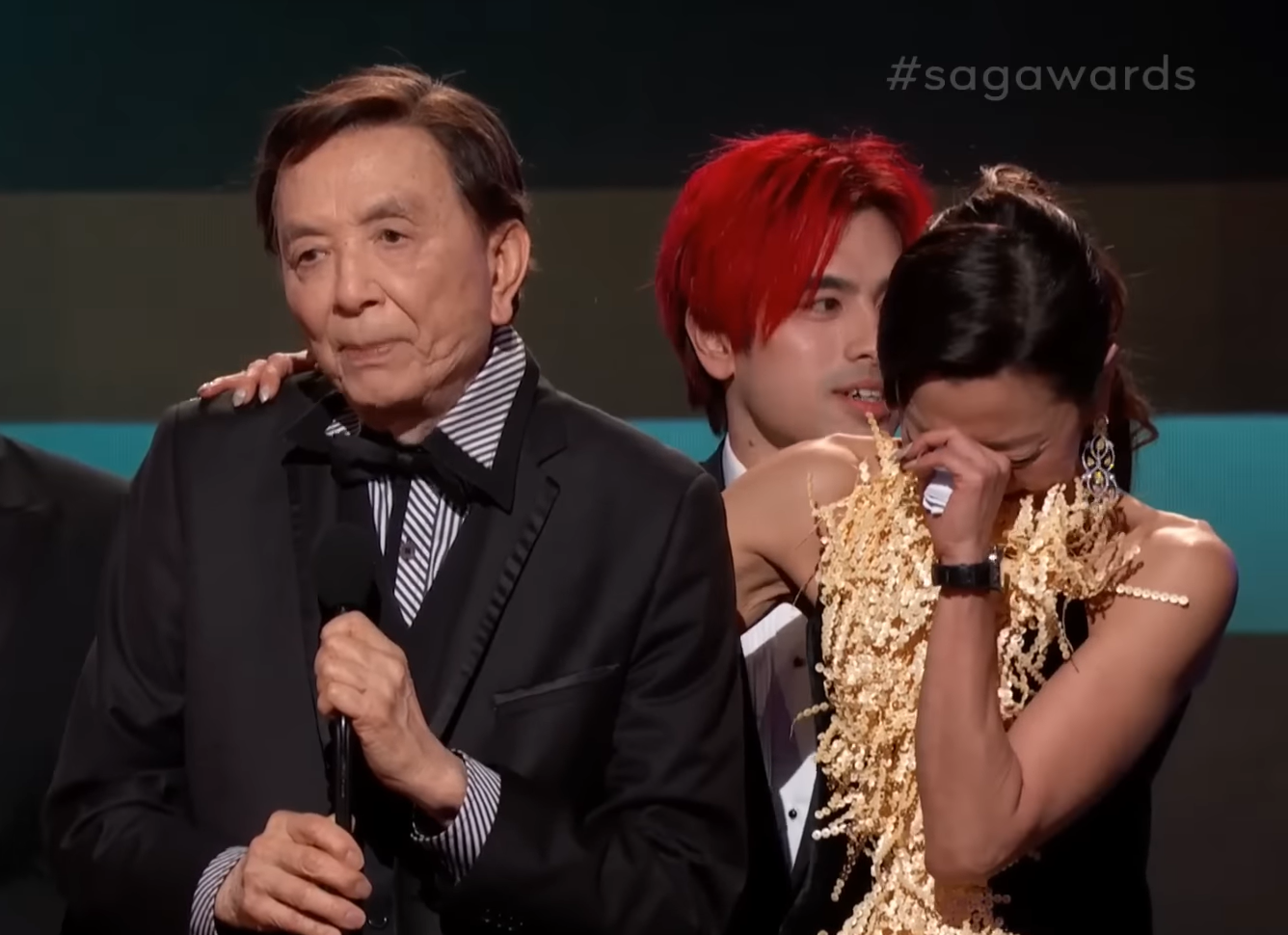 Needless to say, the crowd shared the cast's excitement for their win and stood, smiling and cheering, through James' speech. And the camera panned to the audience from time to time to show their support: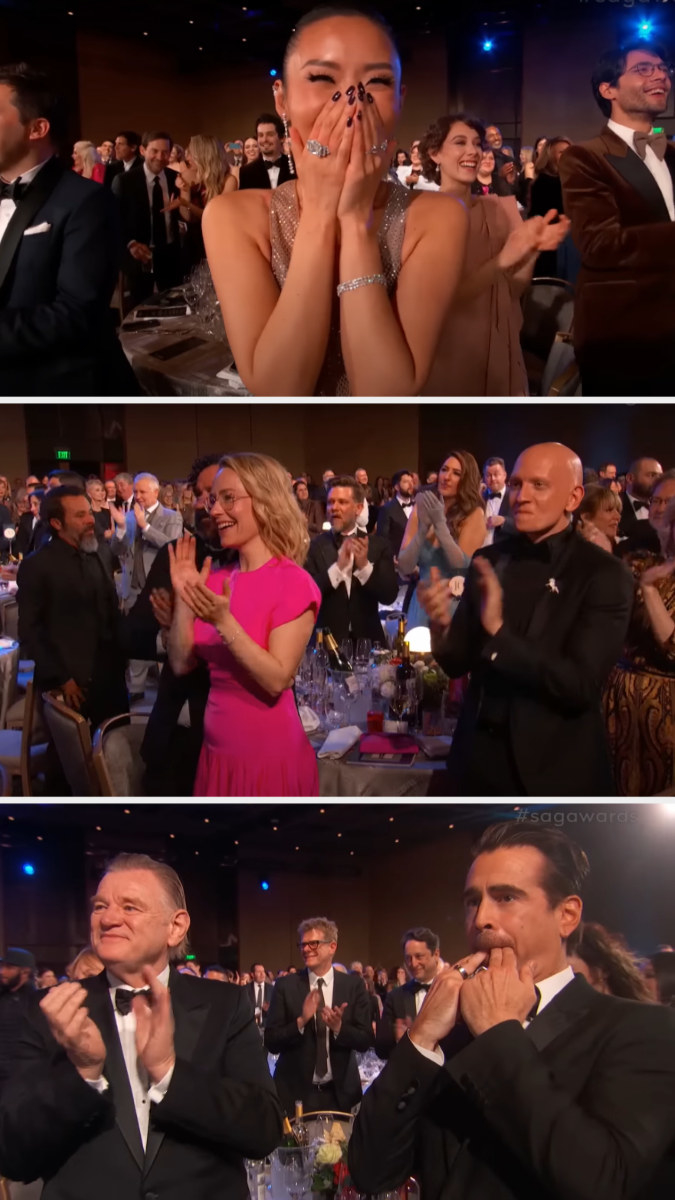 Major congrats to the cast of Everything Everywhere All at Once, and thank you for sticking it out and opening doors for Asians everywhere!