Last night, Michelle Yeoh won Best Female Actor in a Leading Role at the SAG Awards for her performance in Everything Everywhere All at Once — making her the first Asian woman to take home the award!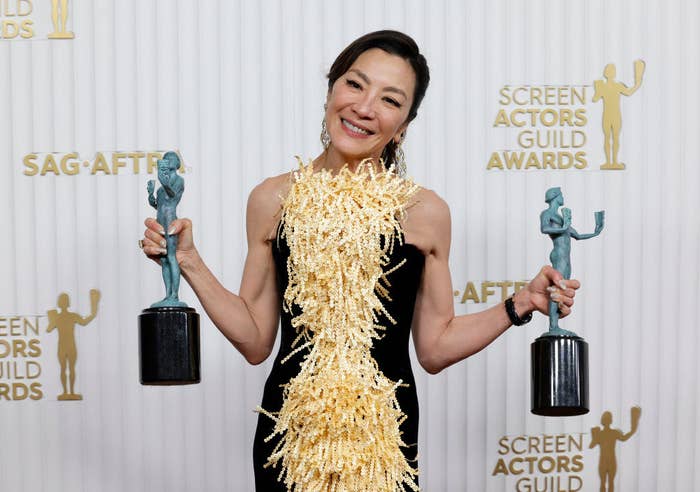 Just like at the Golden Globes, she gave an iconic acceptance speech. "I think if I speak, my heart will explode," she said. "SAG-AFTRA, to get this from you, who understands what it is to get here — every one of you knows the journey, the roller coaster ride, the ups and downs. But most importantly, we never give up."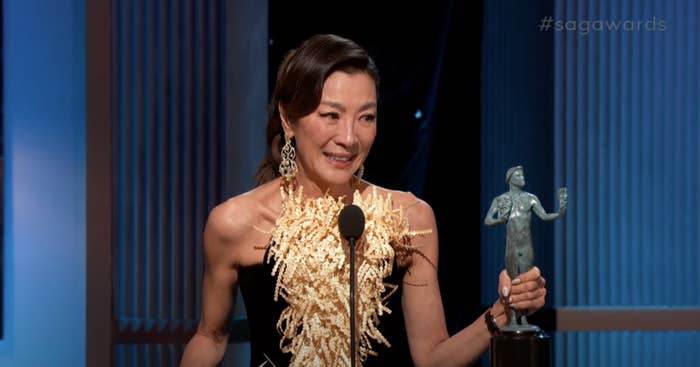 As she struggled to hold back tears, she said "Shit!" and turned around for a moment.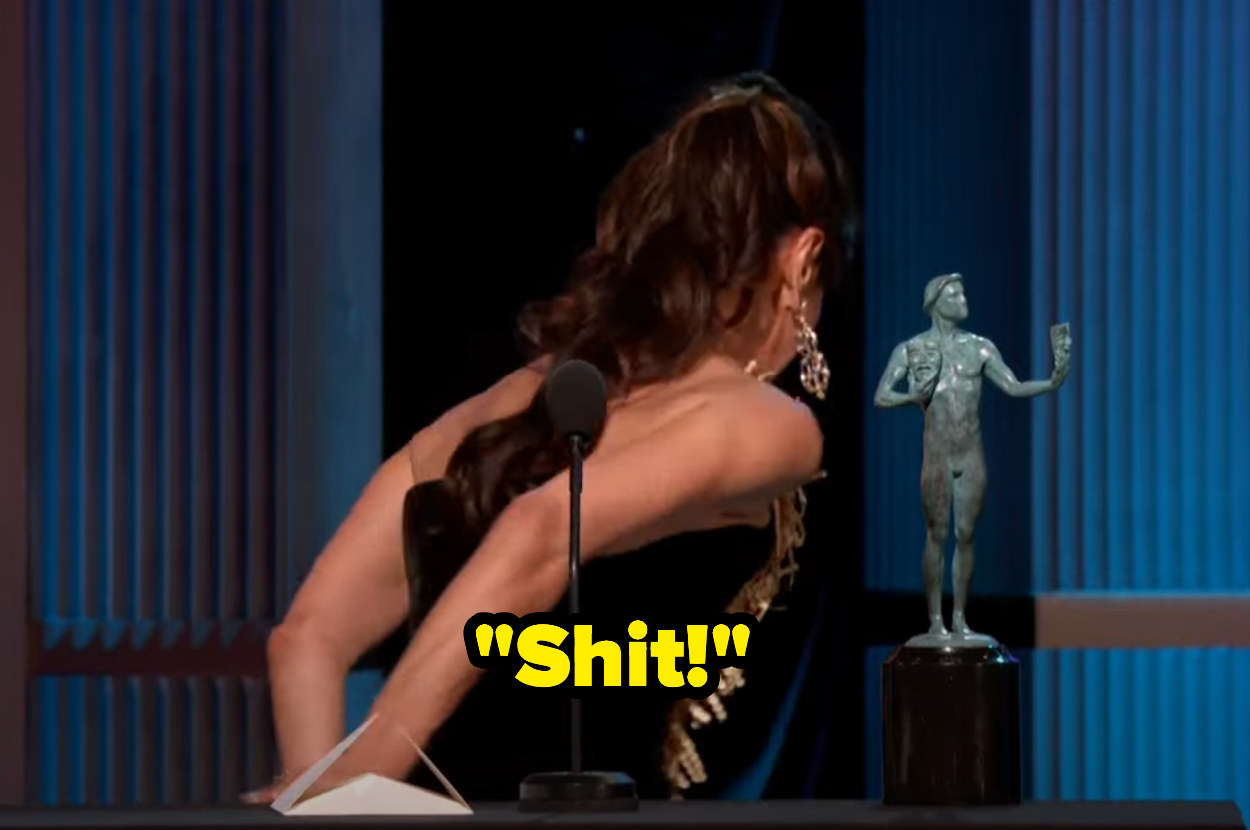 She laughed, grabbed the award, lifted it into the air, and yelled "Fuck!" while the audience burst into laughter and applause. LOL.
"Thank you, thank you, thank you. This is not just for me, this is for every little girl that looks like me."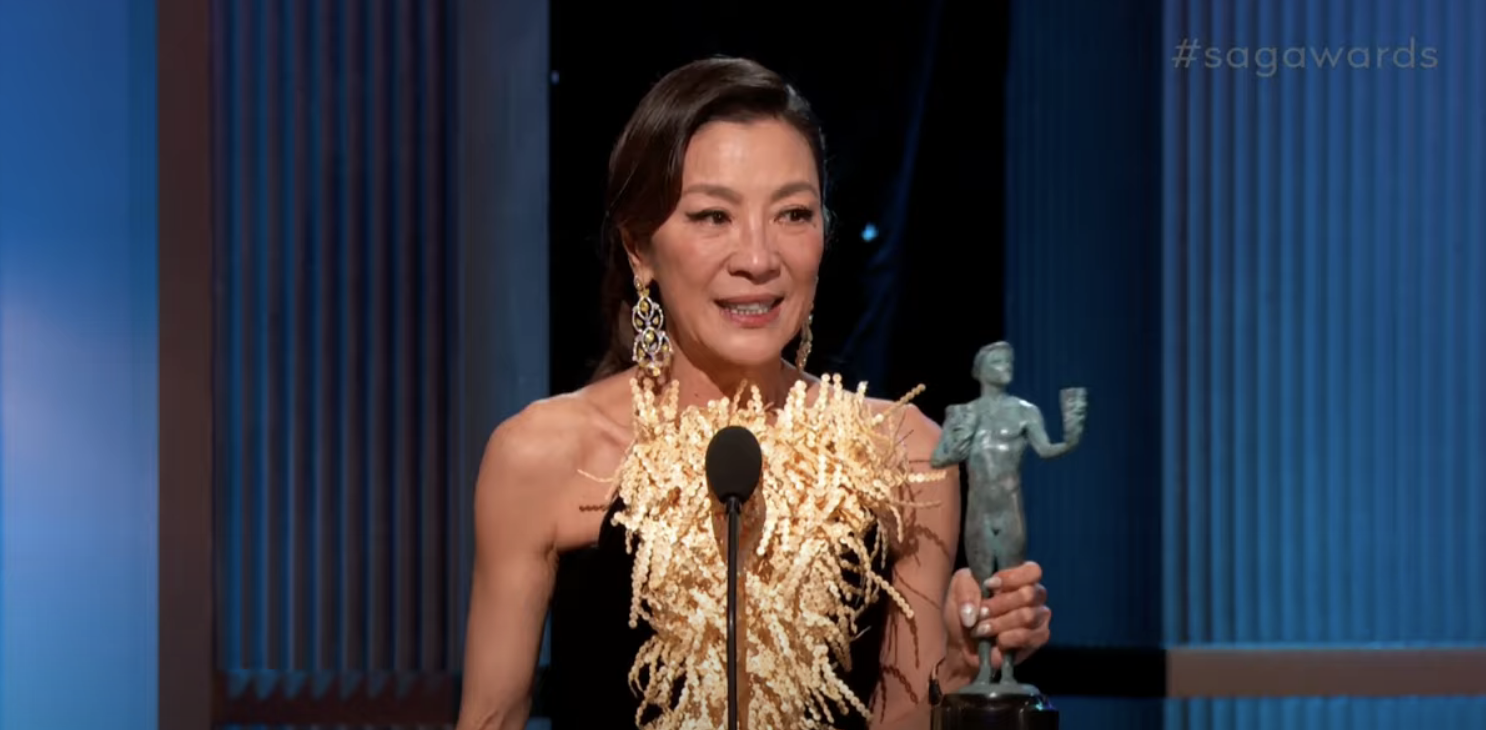 Michelle also gave a shoutout to icon Sally Field. "You said all the right things. We're here because we love what we do, and we'll never stop doing this because we really, really love it. But thank you for giving me a seat at the table, because so many of us need this."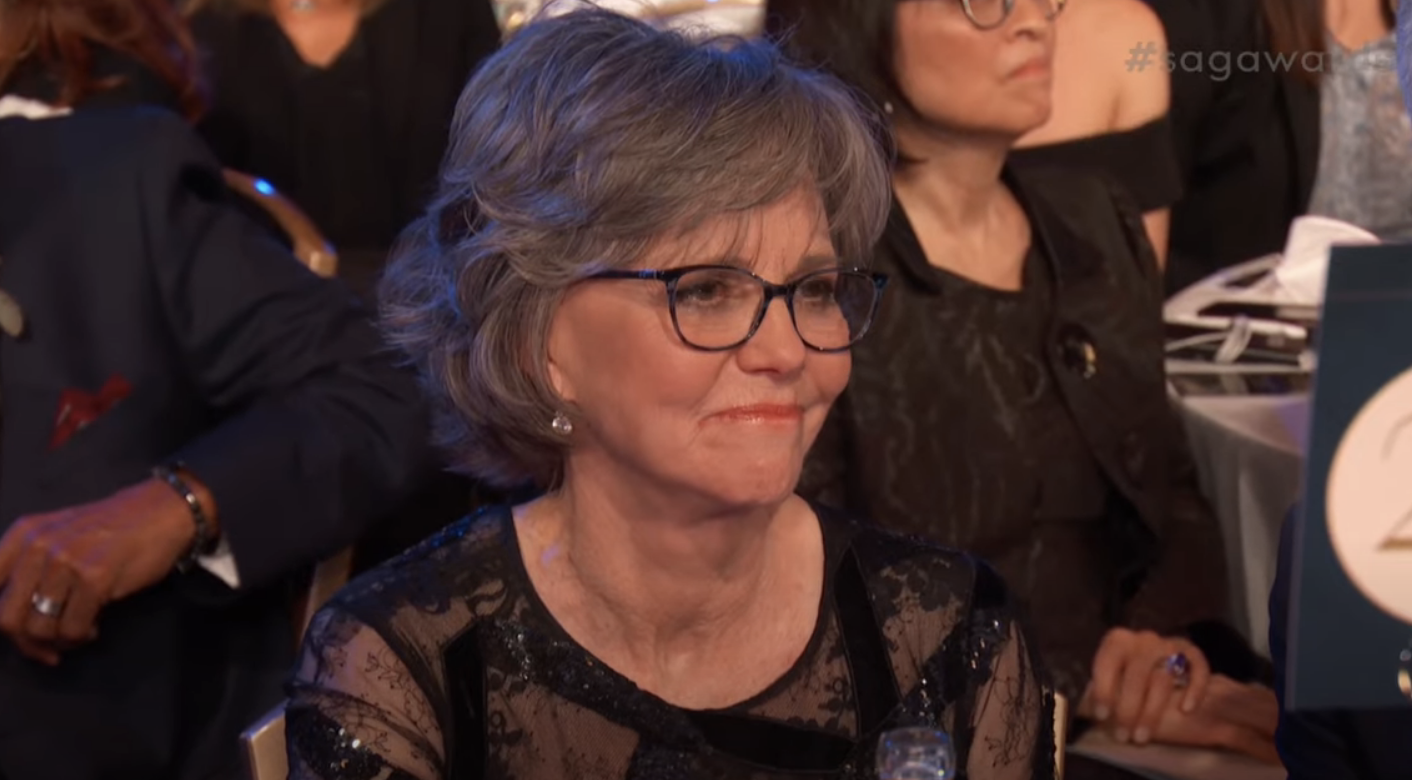 "We want to be seen. We want to be heard. And tonight, you have shown us that it is possible. And I am grateful. And my mom will be eternally grateful to you," she concluded with a laugh.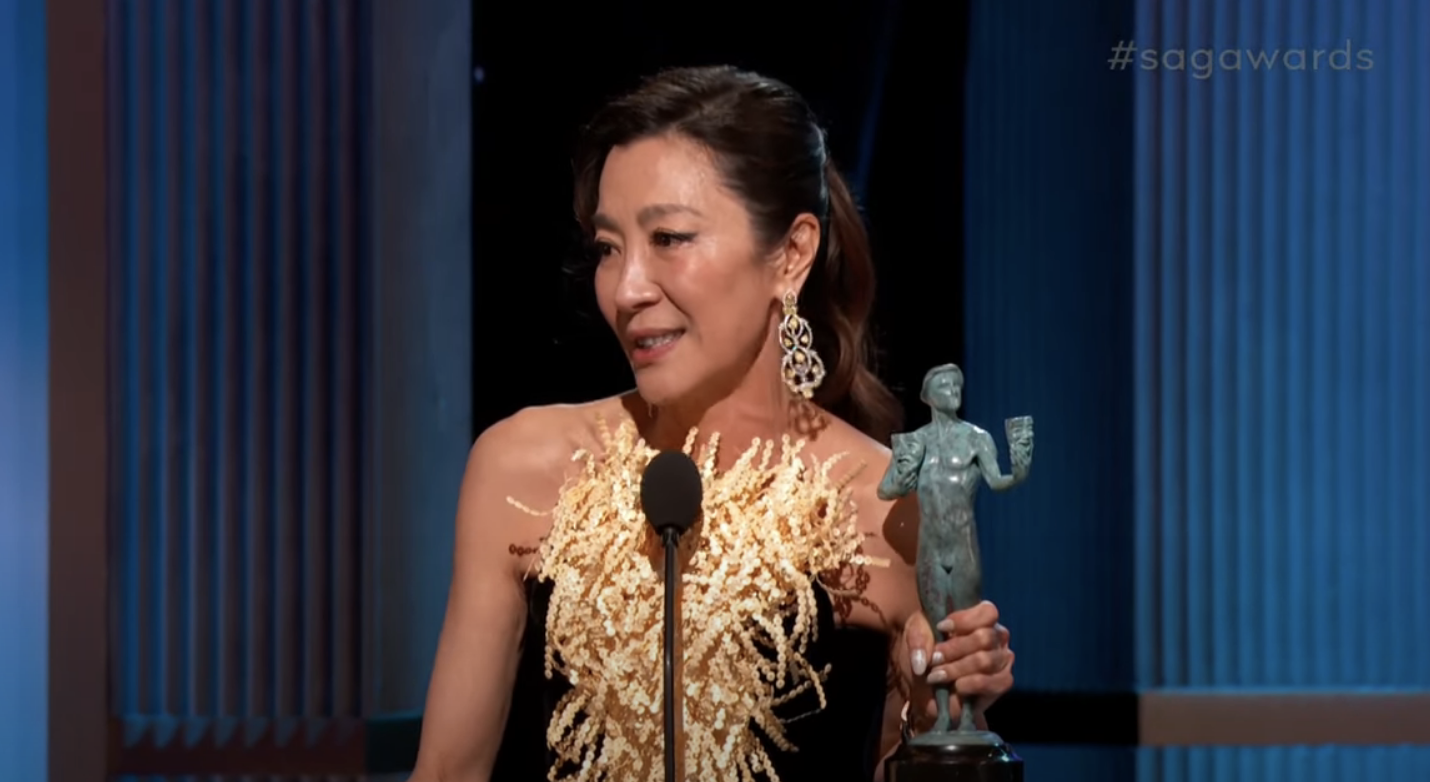 I loved that Jamie Lee Curtis waved some enthusiastic snaps in the air before giving Michelle a standing ovation. And look at how emotional Stephanie Hsu is! These three seem to have such beautiful, supportive friendships.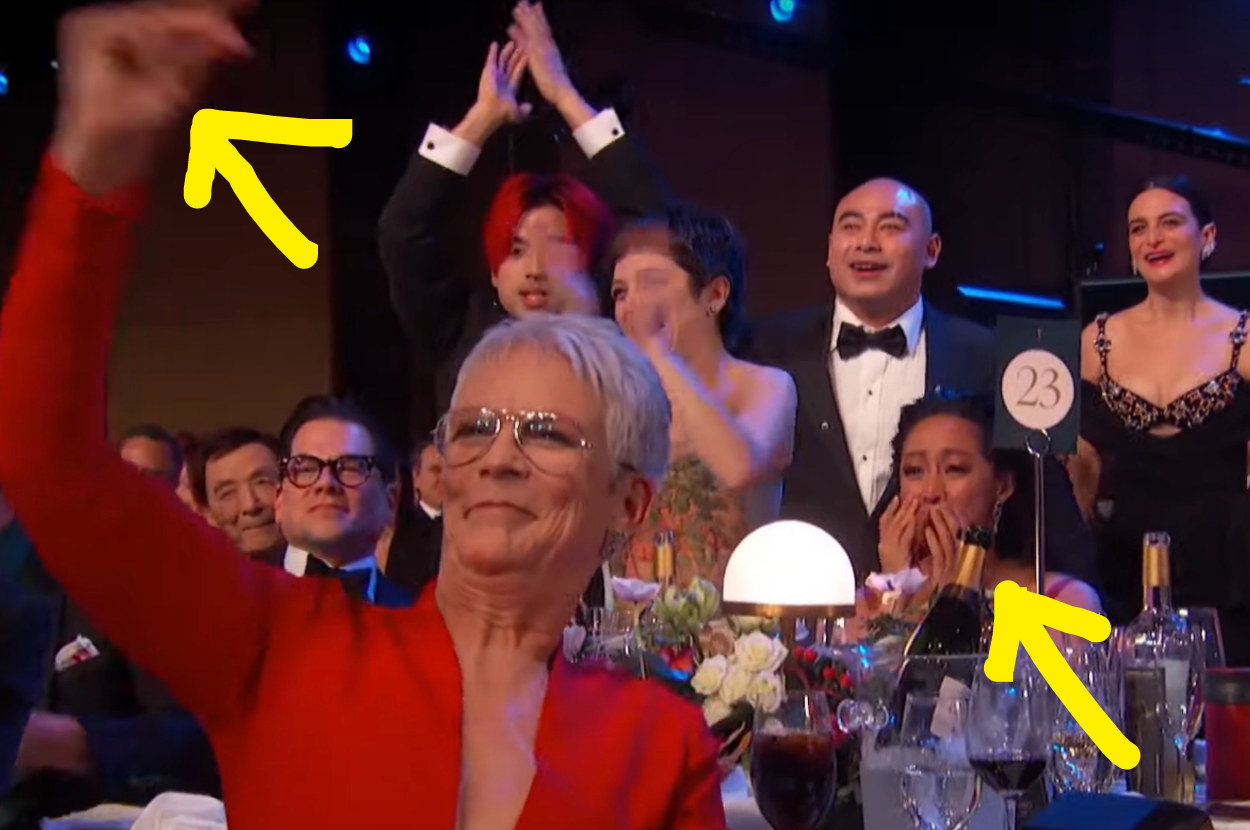 Naturally, the internet had a lot to say about Michelle's win:
Congratulations, Michelle!! We are all so proud of you!