Thanks to a viral TikTok from user @eyeout4selen3r, people have been arguing about "iPad tipping," aka when a cashier turns their iPad register around to let the customer choose a tip. Especially because the cashiers are often just handing food across the counter.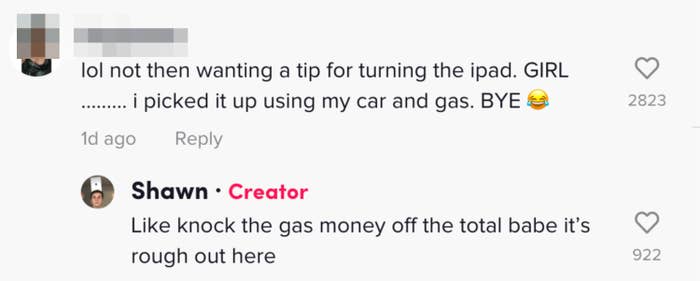 So instead of arguing, I want to know once and for all how much you're actually iPad tipping in these scenarios:
Side note: If you live in a country where people are paid living wages and therefore tipping culture doesn't exist...you don't gotta brag.

And while we're at it, let's decide how much we're all tipping in these situations that don't usually involve iPads:
Do you have any strong opinions on tipping? Share them in the comments below.