Tom Bergeron may no longer be the host of Dancing With the Stars, but that doesn't mean he isn't keeping up with the show.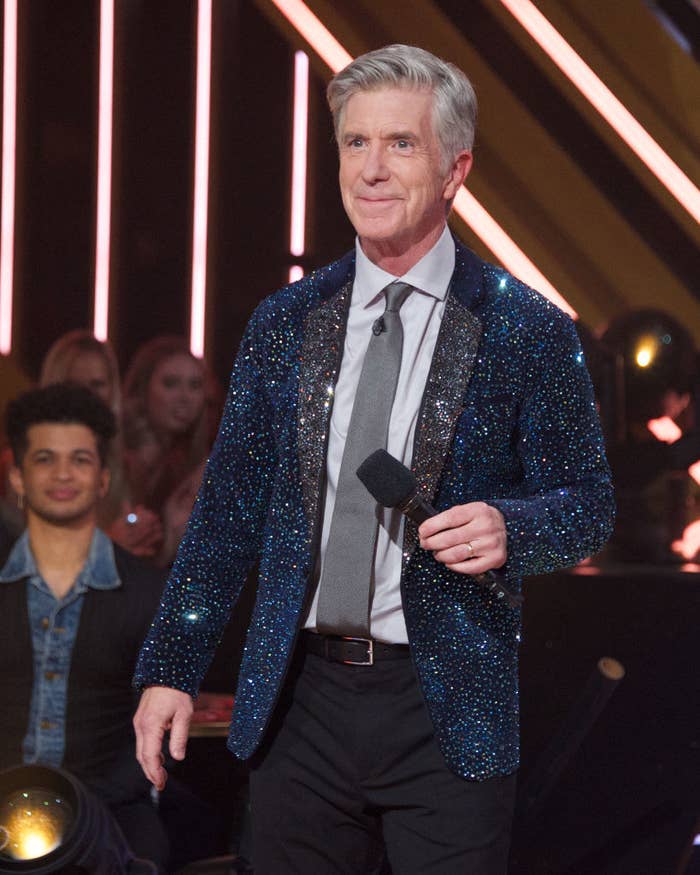 Tom announced the news in a tweet, writing that he was "grateful" for "an incredible 15-year run and the most unexpected gift of [his] career":
Now for the tea you came here for. Recently, DWTS announced which celebs will be competing on the show — including Tiger King's very own Carole Baskin.
And with that announcement, the show unveiled its promo poster featuring its new host, Ms. Tyra Banks, aka model extraordinaire.
Well, when Tom saw the poster, he couldn't help but take a dig at it — you know, in a friendly dad kind of way, of course.
"This Just In: National Association of Lip Safety cautions against applying multiple small mirrors on mouth. One bad chew and it's 7 years of bad luck 😳😉," he tweeted.
Fans seemed to love Tom's trolling:
This fan said she's "here for salty Tom":
Another user tweeted, "This is gold":
This user said his post highlighted why viewers fell in love with him:
Others called him "the best TV host ever":
And many wished him well on his next endeavors:
Tyra has yet to respond, but we will update you if she does. As they say, all is fair in love and dancing...or something like that. 😉