Arnold Schwarzenegger Told Everyone To "Stay At Home" During The Coronavirus Pandemic And It Sparked A Discussion About Privilege On Twitter
Welp.
Earlier this week, Arnold Schwarzenegger went viral after he posted a video with his mini donkey and mini horse urging people to stay home amid the coronavirus outbreak:
Seriously, how adorable is this photo of the Terminator cuddled up with his pets? I can't even.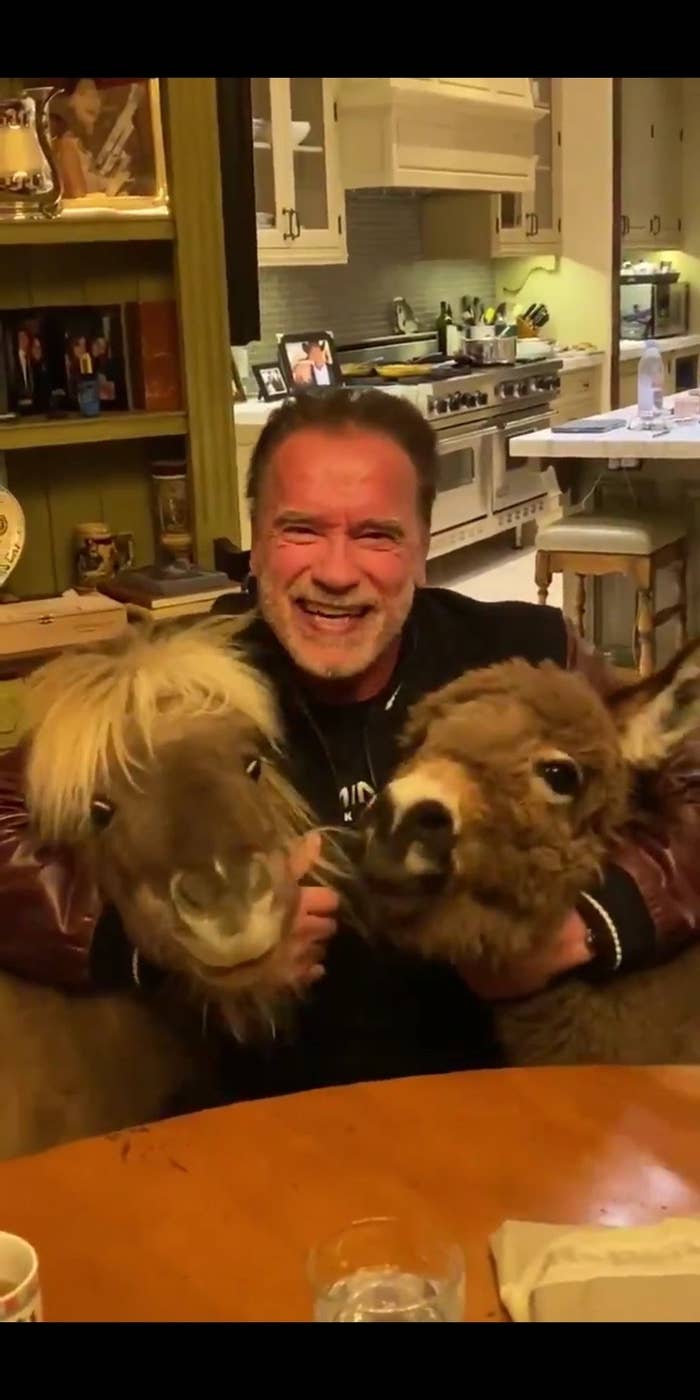 However, Arnold's follow-up message caused quite a stir...
In his latest PSA, Arnold once again urged everyone to stay indoors to flatten the curve and avoid overwhelming hospitals. "That means you, too, spring breakers," he tweeted.
The 72-year-old revealed he has been keeping busy and "away from outside" by working out and riding his stationary bike.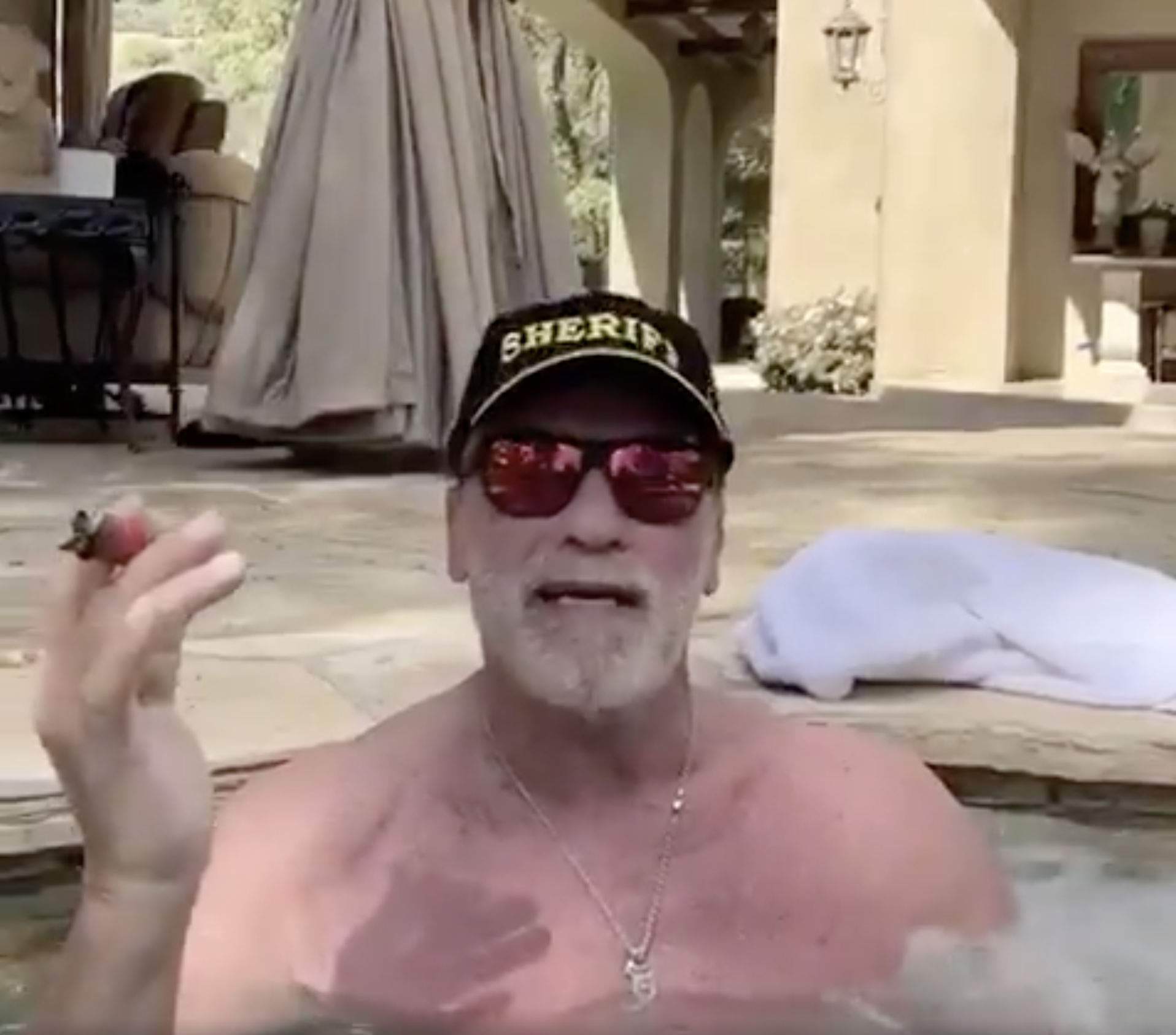 "The reason why I'm [sharing] that is because I still see photographs and videos of people sitting in outside cafes all over the world, and hanging out in crowds. That is not wise because that is how you can get the virus," he warned.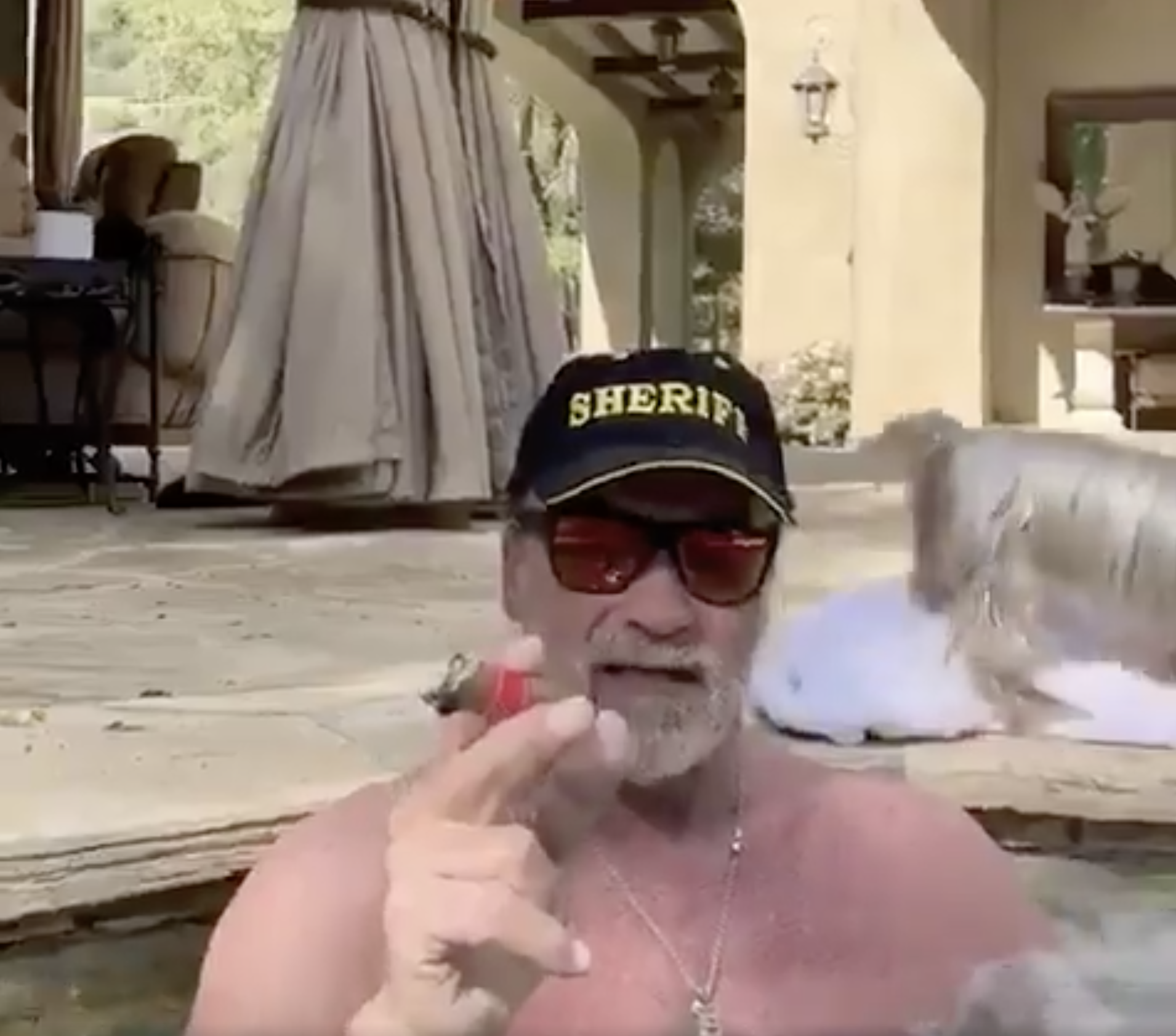 Arnold continued, "Especially now at springtime, when all the kids are going to the beach to drink and celebrate...This is not a good idea."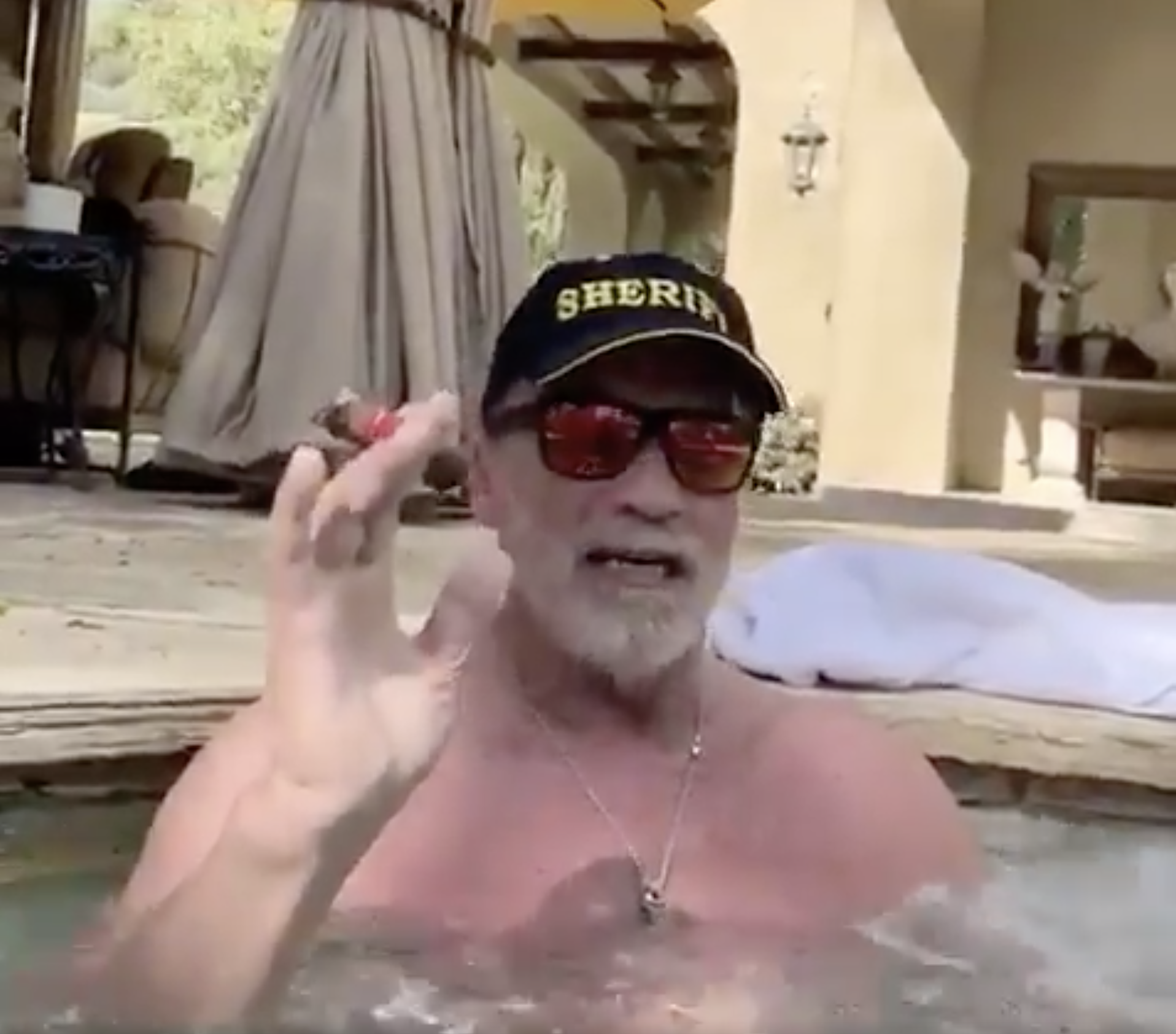 "Stay away from the crowds. Go home and then we can overcome this whole problem — this whole virus — in no time. But you've got to follow those orders," he urged.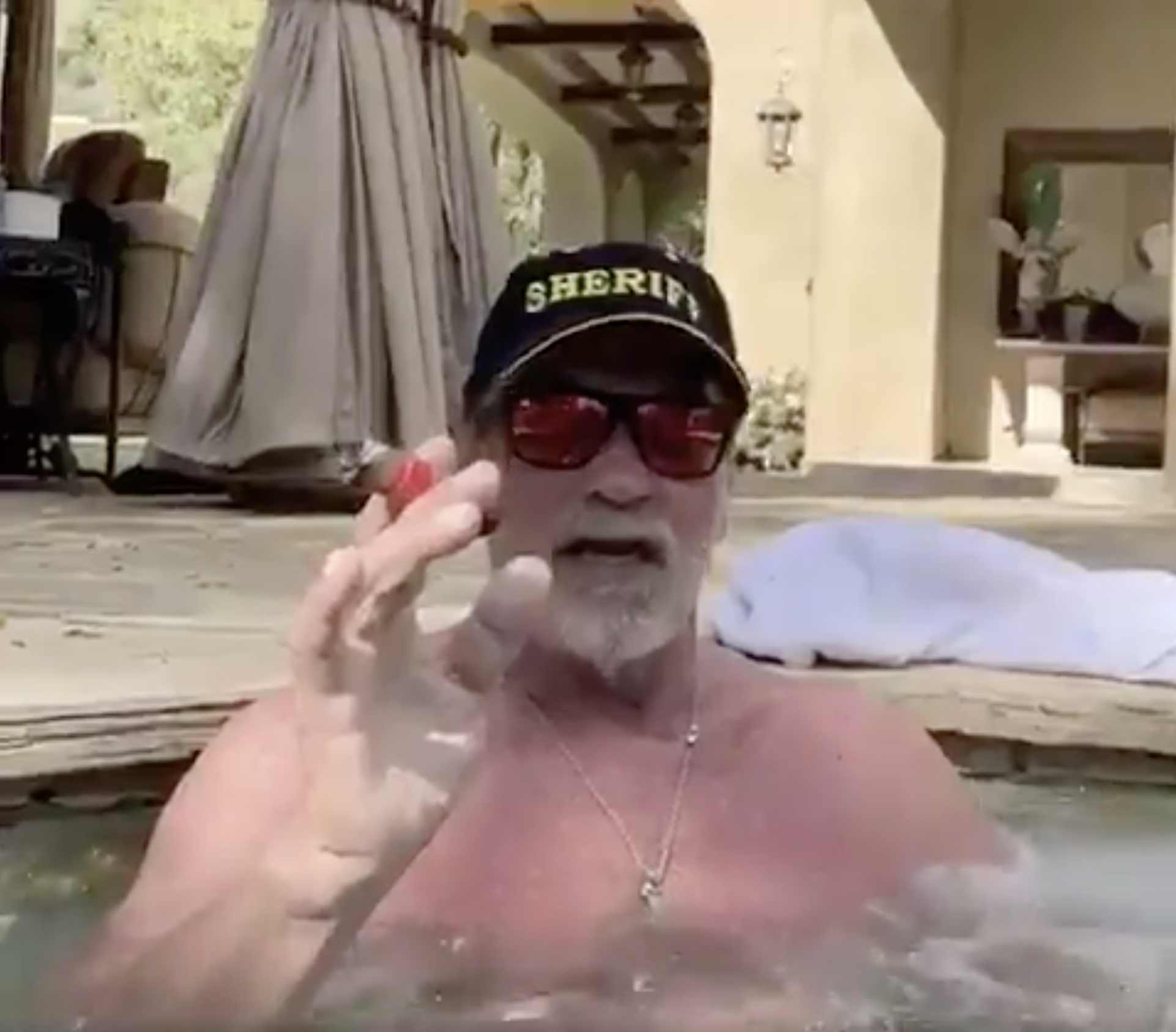 While his message may have been well-intentioned and, quite frankly, necessary, it didn't go over so well on Twitter.
"Staying at home would be much easier if we were all millionaires with jacuzzis, stogies and no worries. Most of us are scared we're going to lose jobs, income, not afford food etc," one user wrote.
The call out of Arnold's privilege didn't stop there. "I'm tired of assholes sending this message from the comfort of their spa with millions in the bank," another tweeted.
"You're right in the message itself, but less grandstanding would seem a bit more genuine," one person stated.
I mean, people were really not here for the irony of it all:
This person felt Arnold's message was "solid" but the setting made him "tone deaf":
Others commented that if they had a home like the actor's they would never leave it:
Overall, many agreed with his sentiment, but felt the "delivery could have been better":
What do you think? Tell us in the comments.
CORRECTION:
An earlier version of this post misstated Arnold Schwarzenegger's age.