4.
Ellen DeGeneres staying in good spirits in her private gym bigger than my apartment:
7.
Jennifer Lopez and Alex Rodriguez in their sad yard the size of a football field:
Drake powering through the bad times with his private basketball court:
8.
Nicole Richie persevering with her private garden and private eggs:
9.
Jennifer Aniston's poor, poor dog.
10.
Jimmy Fallon making the most of the bad situation with his indoor slide, like something out of Richie Rich:
11.
Soccer player Cesc Fàbregas in his balcony gym overlooking all of us with a smile:
12.
Perrie Edwards and her BF taking some time out of their day to dance up their kitchen stairs. You know, the stairs you have inside your kitchen:
13.
Ireland Baldwin smiling through these difficult times in her enormous backyard:
14.
Courteney Cox keeping on keepin' on next to her giant windows and the world's largest rug:
15.
Justin and Hailey Bieber somehow fighting through these difficult times in their warehouse-sized living room:
16.
Martha Stewart and literally every single copper pot and pan in the world: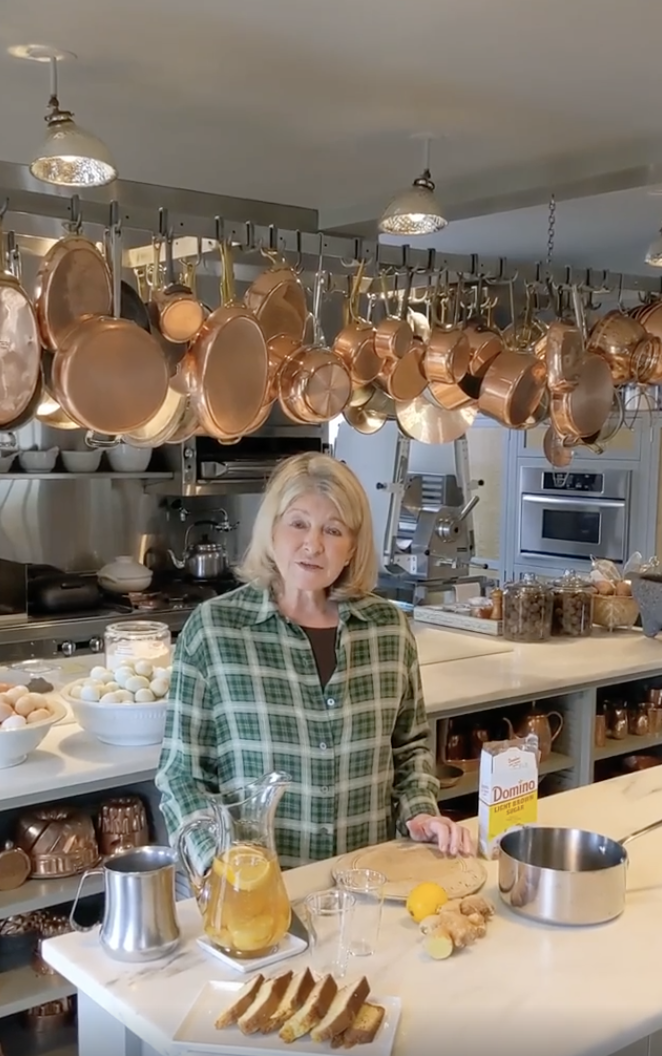 17.
And, finally, Kylie Jenner inspiring us all that if she can do it? Well, we all can do it.