1. What is the first app you check in the morning?
Text message. Boring.
2. What's the last thing you searched for on Google?
Lunch places [in New York City.]
3. Which emoji do you use the most?
This one [🤦‍♀️]. Is it called the face palm?

4. What's the first CD you ever bought?
Probably something by Air Supply. I mean, I'm 100 years old. Goodness knows.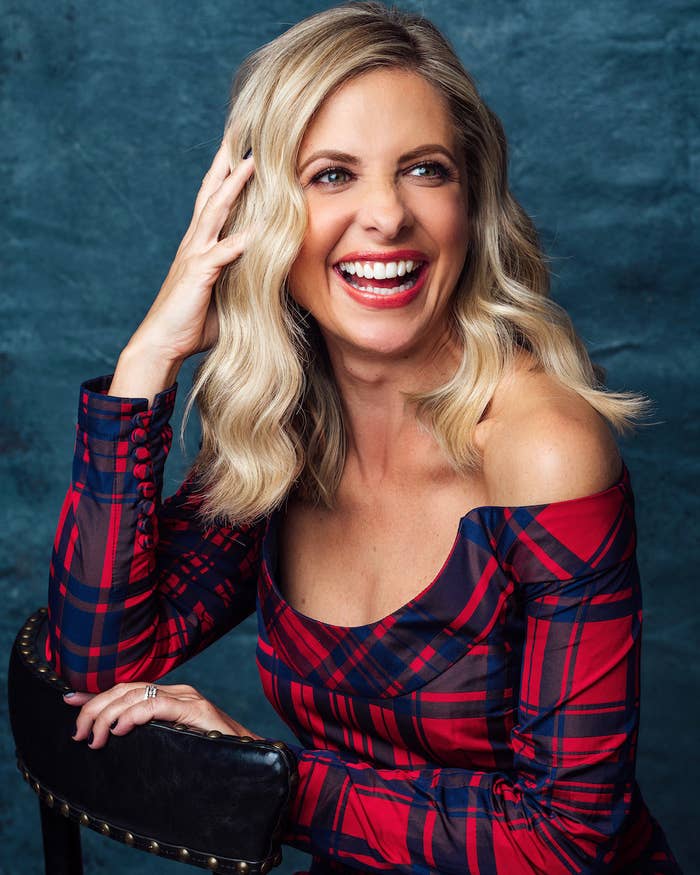 5. What's your biggest pet peeve?
Improper English.

6. What's your favorite curse word?
I've got young kids, I'm not allowed to curse.

7. What can you tell us about your character in your upcoming TV show, Other People's Houses?
I can't tell you [much] yet. You'll have to wait and see.

8. You're known as an iconic Scream Queen. What's your favorite scary movie?
9. What's your fondest memory of working with Robin Williams on The Crazy Ones?
His laughter and his smile. Just being in his presence.

10. If you could join any current TV show or go back and join the cast of any movie, what would it be?
I want to be in The American President. I love that movie. I don't know if you could bring it back, but I love it.

11. What TV shows are you obsessed with right now?
I don't get to watch much TV because I have two young children. They control the remote. But, I'm very excited for the next season of The Crown.

12. If you could have anyone play you in a biopic, who would you pick?
It would probably be my daughter.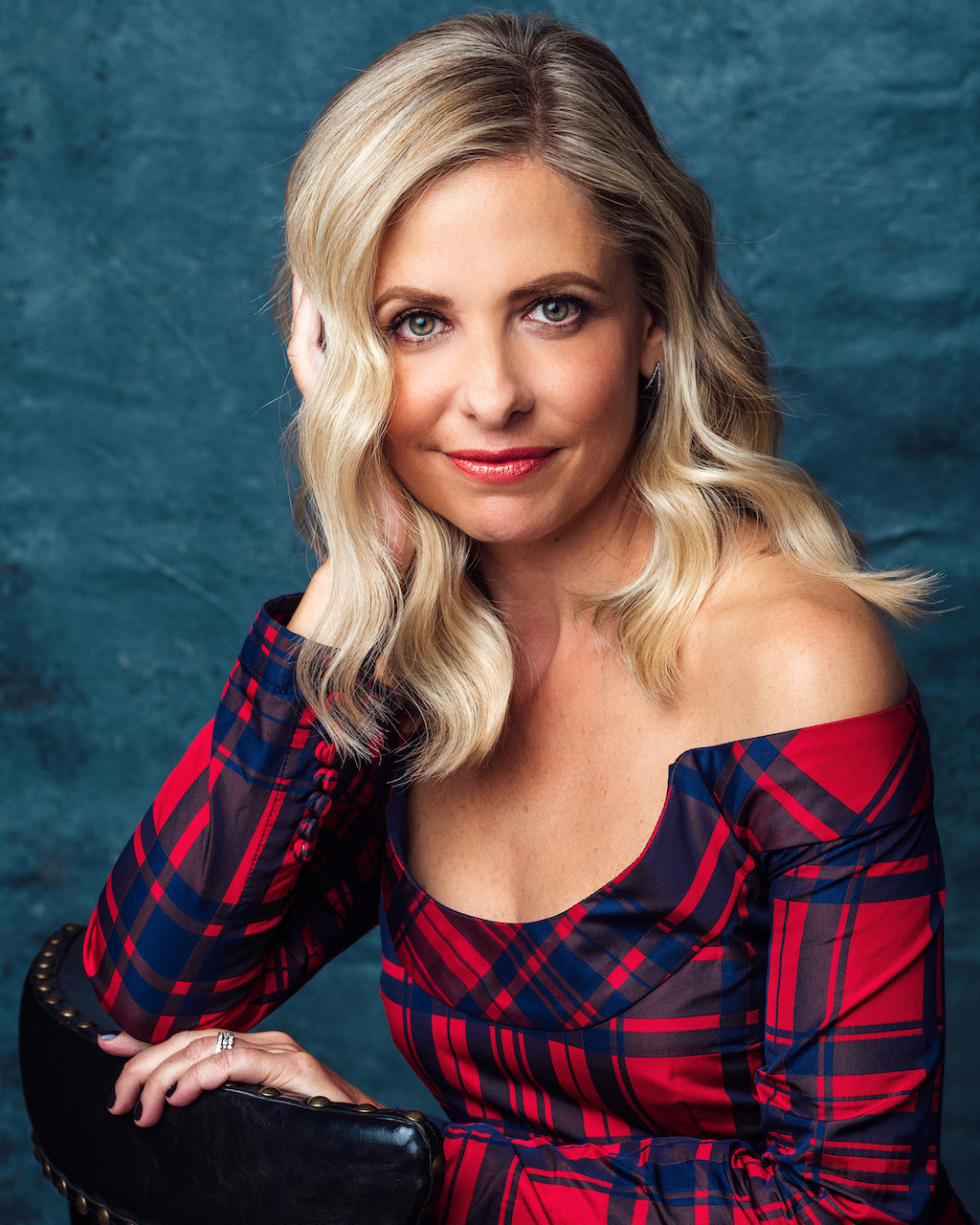 13. What's one life lesson you took away from your time on Buffy the Vampire Slayer?
I mean, I don't think I could narrow it down to one, but one [of the many lessons] I learned is girls kick butt!

"You know, graveyards are oddly peaceful. I think people don't realize that — if you're in a nice one — there's something peaceful [about them]."
14. What was the hardest scene to film on Buffy?
I think the hardest scenes to film were always the nighttime fight scenes in cemeteries because it was cold and your muscles get tense, so trying to stay awake and keep your muscles loose [was difficult.]
15. Did you ever experience any supernatural/spooky events while filming in the graveyards?
You know, graveyards are oddly peaceful. I think people don't realize that — if you're in a nice one — there's something peaceful [about them]. They're not as scary as you think once you get over the first anxiety of it.

16. If you had to rank your top three favorite episodes of Buffy, what would your lineup be?
"The Body," "The Prom," and the silent episode, "Hush".

17. Person you were most surprised to learn is a Buffy fan?
It was just the other day. Stacey Abrams who did a whole interview and she was talking about how politics is like Buffy the Vampire Slayer and I was like 'Stacey Abrams knows who I am!'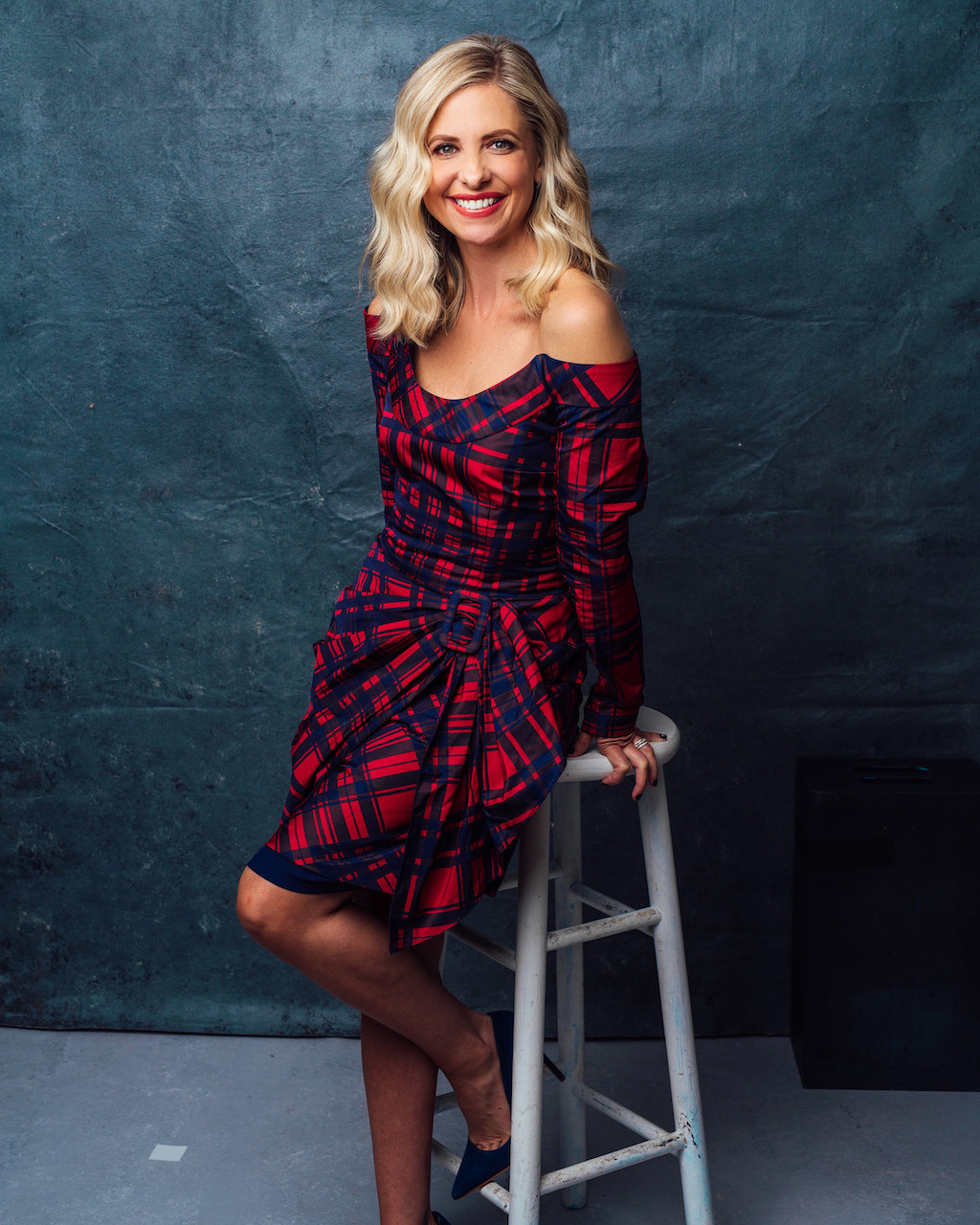 18. Favorite place to visit?
Tokyo.

19. Last book you read?
The Last train to London by Meg Waite Clayton.

20. Go-to comfort food?
French fries.

21. Name something on your bucket list.
Visiting Seychelles and the Maldives.

22. Hidden talent?
I can juggle. Well, it's not hidden [anymore.] Most people know I can juggle.
23. What accomplishment are you most proud of?
My kids.

24. You've been married to Freddie Prinze Jr. for 17 years now. What's one thing every healthy relationship needs?
Separate bathrooms.

25. What's the best piece of advice you've ever been given?
Get separate bathrooms!
26. Favorite song of 2019?
"Truth Hurts" by Lizzo.

27. What do you hope for in 2020?
I hope for so much. I hope that everyone with my friends and family are happy and healthy. I'm excited to go back to work in TV and see what that brings in 2020 because that's when I'm gonna go back. I'm excited. I'm excited for a lot.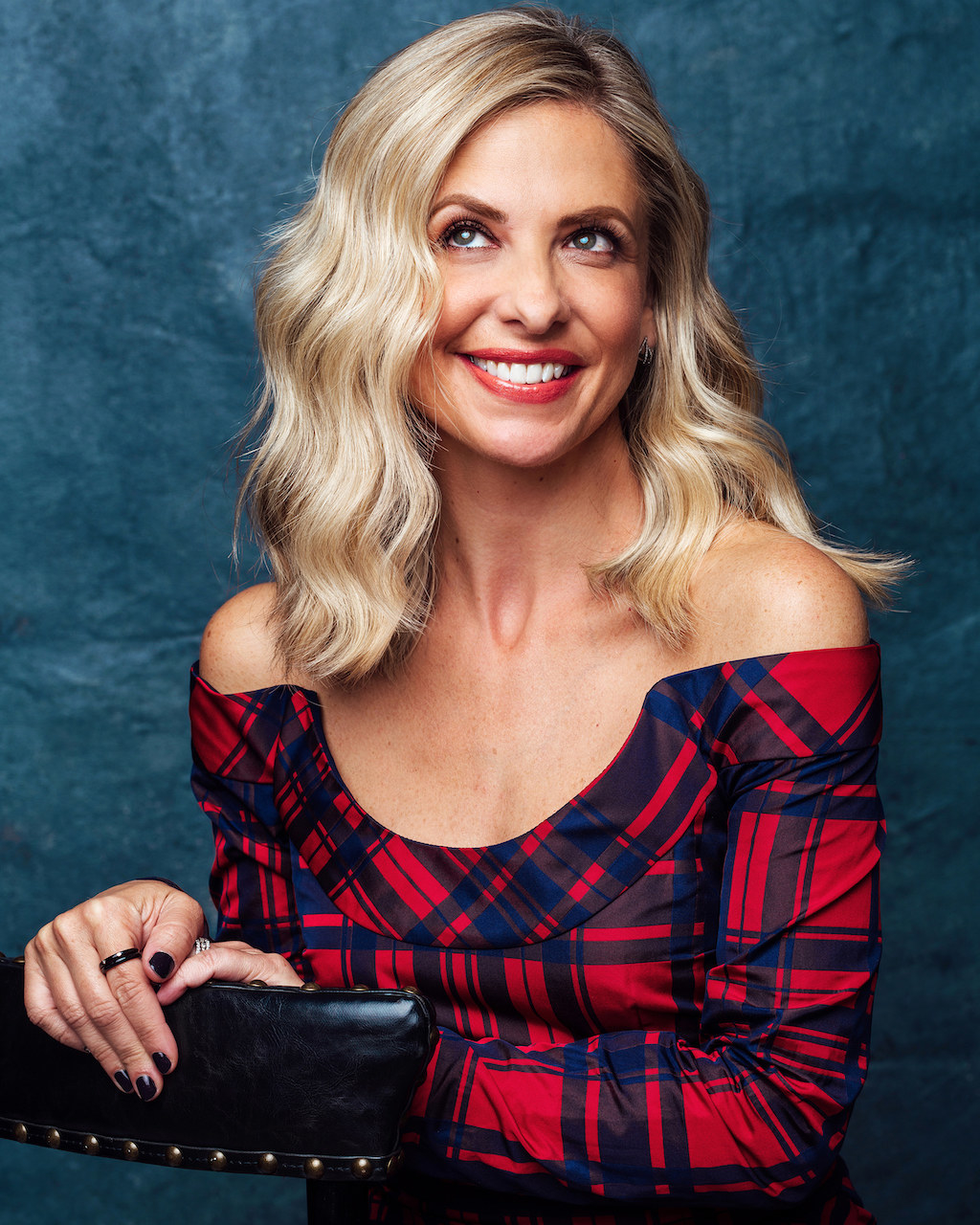 Sarah Michelle Gellar has partnered with Lysol to keep schools healthy and combat the spread of germs in classrooms. To find out more about the campaign, click here.
CORRECTION:
An earlier version of this post misstated Seychelles and the Maldives.