This Harry Styles "Saturday Night Live" Sketch About Sara Lee Bread Is Both Horrifying And Hilarious
"Destroy me, king."
For those of you who missed it, Harry Styles performed double duty on Saturday Night Live this past weekend and it was truly incredible.
Harry plays an Instagram manager named Dylan, and Cecily Strong and Bowen Yang play two of Sara Lee's employees who aren't exactly ~thrilled~ with Dylan's posts for the company account.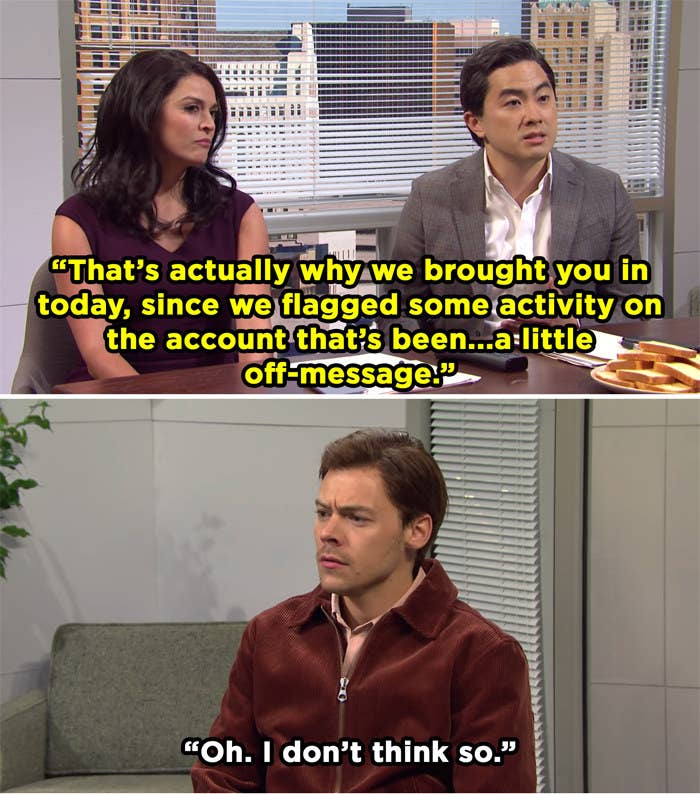 "Sara Lee" has been very interested in Nick Jonas...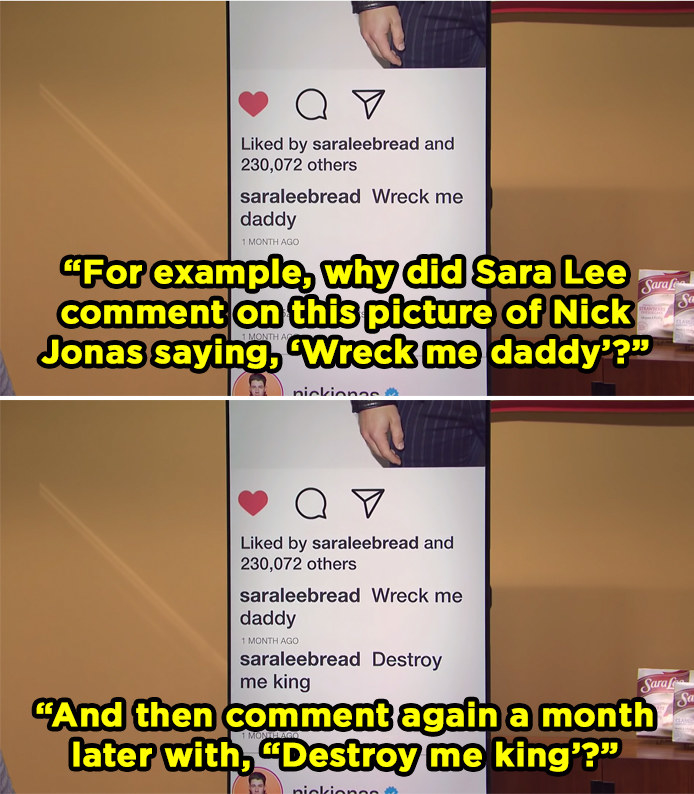 And also this "random guy."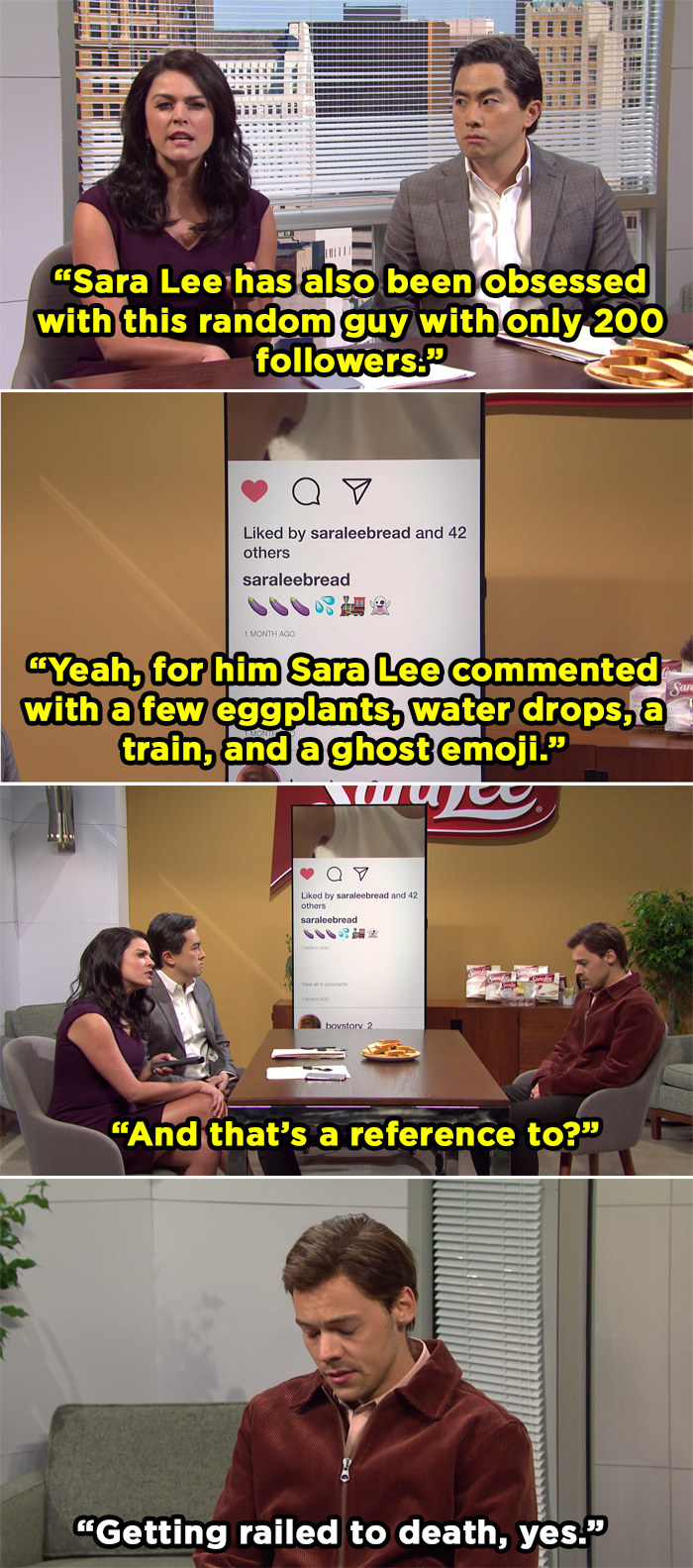 But it's not just comments. "Sara Lee" has also taken to captioning some of the brand's posts in...interesting ways.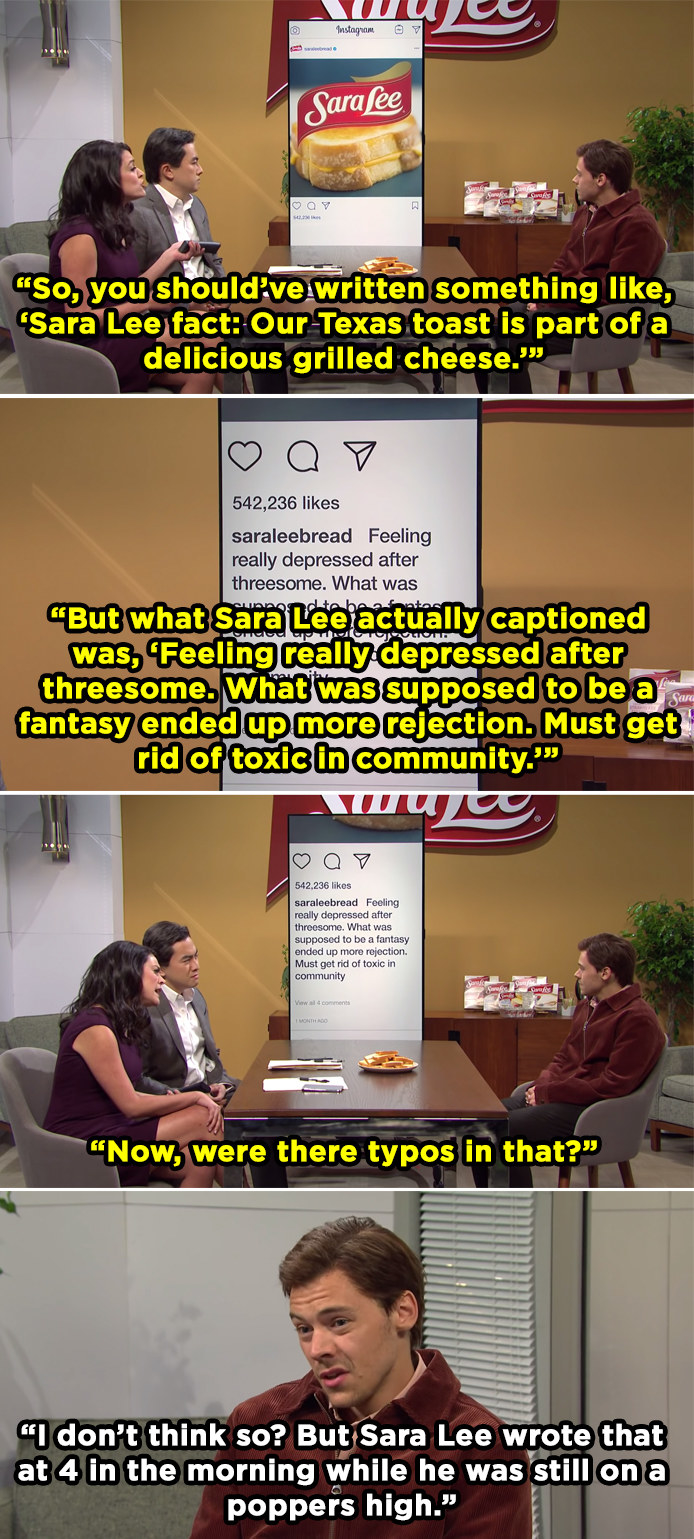 Basically, the whole thing is a LOT and exactly the kind of content I'm here to see Harry Styles do.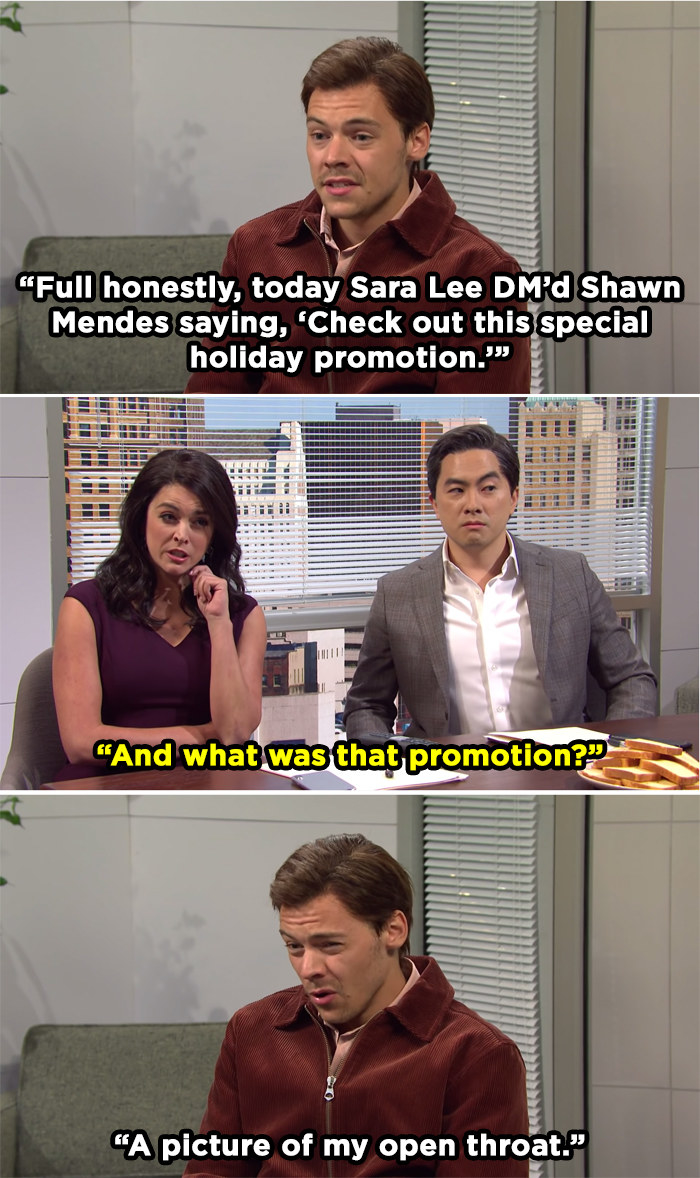 Bowen, who wrote the sketch with Julio Torres, was quick to apologize to Sara Lee.
But the damage was done and Sara Lee's Instagram page has been literally FLOODED with ~filthy~ comments.
It looks like they may have disabled the comments on Instagram for a while, but they're back now and yes, they're still a LOT!!!
Sara Lee's parent company Bimbo Bakeries USA even told the New York Post that they didn't "participate in creating the skit and its content doesn't align with Sara Lee Bread's brand. But, [they] all know SNL pushes the envelope for laughs and [they] are taking it in stride."
In conclusion, I will never be over this sketch and also the line "must get rid of toxic in community." Thank you.