2.
A deep conditioning Bread Beauty Hair Mask that'll protect your curls while softening your hair, because your hair deserves the superstar treatment.
3.
An investment-worthy Dyson Airwrap comes with several attachments that can help you create salon-quality curls and blowouts from the comfort of your own home. Avoid small talk with my hairdresser? Priceless.
"There's a lot of debate on TikTok if this product is really worth it. Now, I've had the Airwrap since winter 2019 (before it took off on TikTok), and it's one of my favorite things that I own. The kit includes two different size barrels to create curls, a firm smoothing brush, soft soothing brush, round volumizing brush, pre-styling dryer, the base, nonslip mat, and a storage case. It also has heat control, that measures the temperature to prevent heat damage while styling. The first time I used the Airwrap, I stepped out of the shower at 12:15 p.m. and had beautiful, curled hair by 12:50 p.m. Yep, what would have taken me an hour to an hour and a half with my normal hair dryer/curling iron, took about half that, and it was my first time using the device. Plus, all the other attachments allow you to switch up your look easily, so there's really no bad hair day ever again. It for sure is an investment, but I've been using mine for more than two years now and still love it. It's worked wonders on my hair, no matter the length." —Abby Kass
Get it from Sephora for $599. 
4.
A Dip Shampoo Bar, an environmentally friendly (no plastic packaging, no water-diluted shampoo in the bottle) formula that's color-safe and will last for what feels like forever. Flame reacts all around.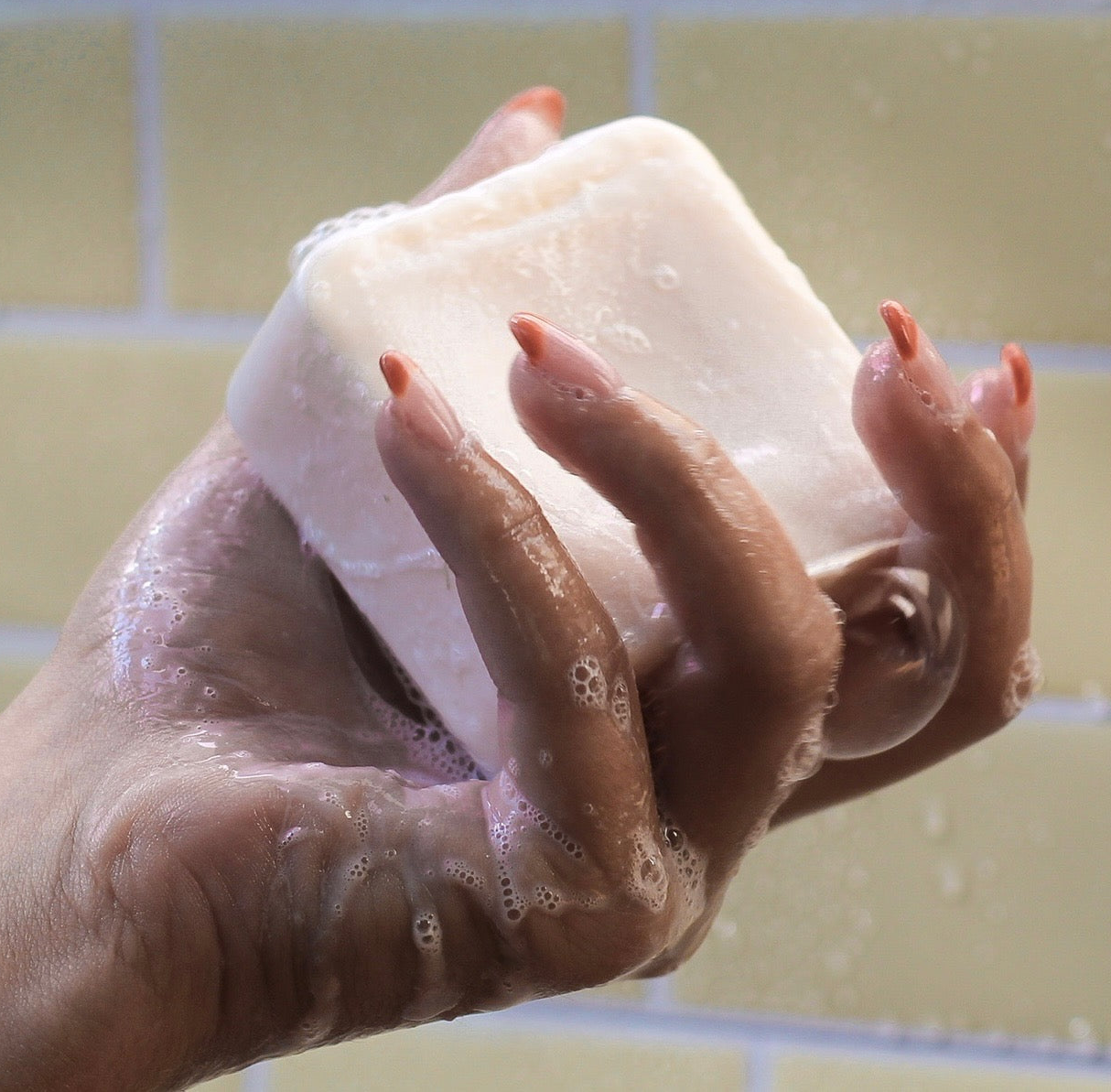 "Dip is a woman-owned environmental awareness brand creating top-notch hair care that's so good, being plastic-free is just a fun bonus. Products are made locally in the USA and are suitable for ALL hair types. 
This is not only my favorite shampoo bar, but my favorite shampoo — period. I am not fussy with my hair, so I tend not to notice subtle differences between shampoo formulas, but even I noticed how much better my hair felt and looked after using this shampoo bar and the corresponding plastic-free conditioner. So soft and SO much less frizzy, even when I let it air dry. Don't be deterred by the price. My partner and I are three months into our first bar and there is still PLENTY of life left, so do yourself a favor and try it yourself!" —Danielle Healy
Get it from Dip for $24 (available in two sizes and in additional scents). 
5.
A container of one-step Hairstory New Wash, a luxurious co-wash that is a blessing for those with thin and fine hair.
6.
A heavy duty COLAB Dry + Shampoo Overnight Renew to help refresh your roots overnight, so you can wake up with soft, voluminous hair. Not to mention the cool designs on the bottles that are definitely going to make you smile.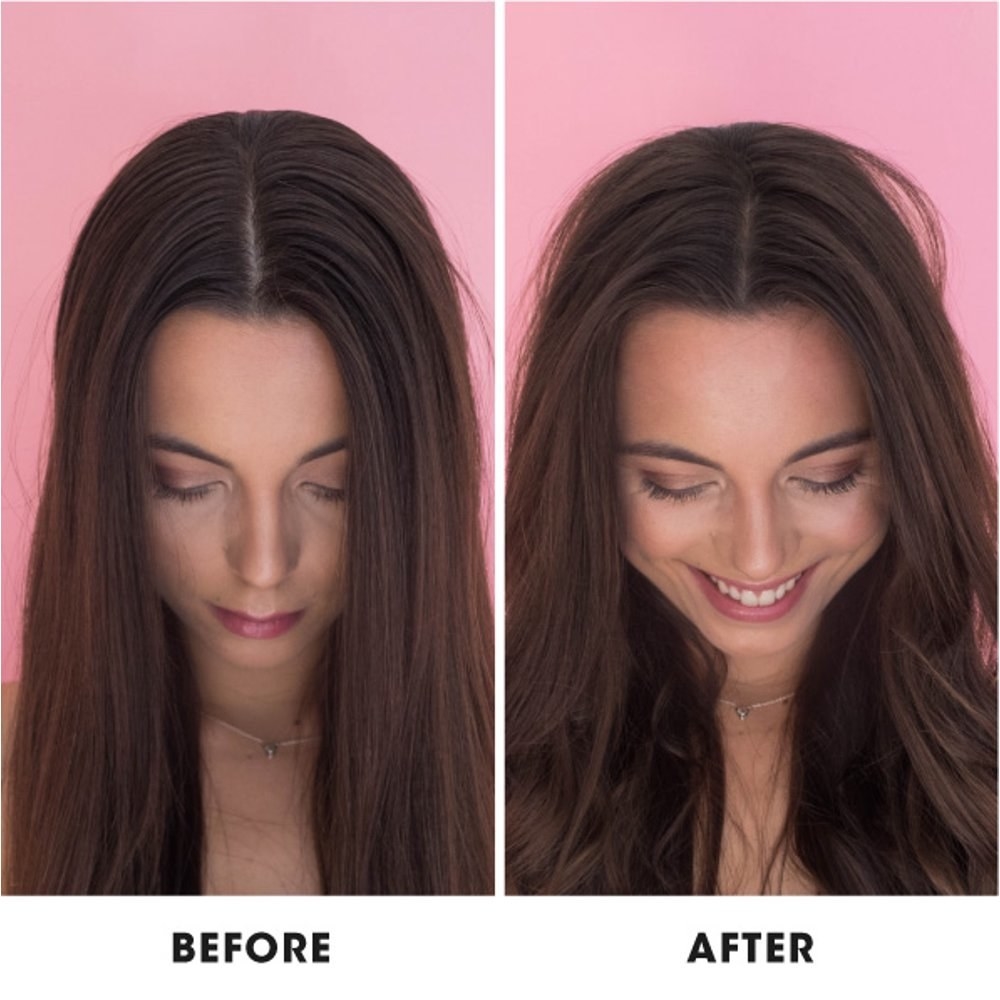 7.
A temporary I'm Bored purple hair dye, perfect for those that want to color their hair without the longterm commitment. #SpontaneousButNotTooSpontaneous
8.
A Dae Prickly Pear Hair Oil that smells great while helping prevent damage to your hair and moisturizing you dry scalp, giving you tropical island vibes. 
"My hair gets very dry and staticky in the winter, especially if I straighten it or curl it with a wand. My ends especially end up getting pretty wiry and frizzy, but ever since I started using this hair oil from Dae, those problems are a thing of the past! I use it as a finishing oil — after doing all my styling, I'll put just a little bit in my palms, rub my hands together, and run the oil all over my hair, paying the most attention to the ends. It leaves my hair with this gorgeous sheen while keeping it super moisturized — and did I mention it smells heavenly?! The bottle is quite large, and you only need to use a tiny bit to see results, making this so worth the price tag." —Ciera Velarde
Get it from Sephora for $36.
10.
An Ouidad curl styling cream, which will define and hold your curls while protecting it from the elements. The humidity can try but it will be no match against you now. 

"I have naturally wavy, almost curly hair (I would say I'm somewhere between a 2c and a 3a curl type), and as mentioned above, I have tried practically every product on the market designed to keep my curls looking their best. Nothing has even come close to this styling cream. I use this whenever I'm airdrying my hair — without it, I end up looking like a frizzy mess and have very undefined curls. I use this while my hair is wet (but soaking) and work it through my hair and scrunch a lot at the end. Gone are the days of really crunch, stiff curls — this cream is so lightweight, it doesn't even feel like you have product in it. I can run my hands through my hair with ease whenever I use this. That's me above on a particularly good hair day after using this Ouidad stying cream — look at those bouncy, frizz-free ringlets!!! To emphasize again, I love this stuff so much that if I was stranded on an island and could only have one beauty product, this would be it."  —Ciera Velarde
11.
A Revlon One-Step Volumizer to simplify the process of getting ready by styling your hair as you blow-dry it. Go ahead and hit that snooze button two more times, because you deserve it.
12.
A Headquarters shampoo and conditioner that'll tackle your oily roots and scalp while it strengthens your hair. Putting the WOW in wowza.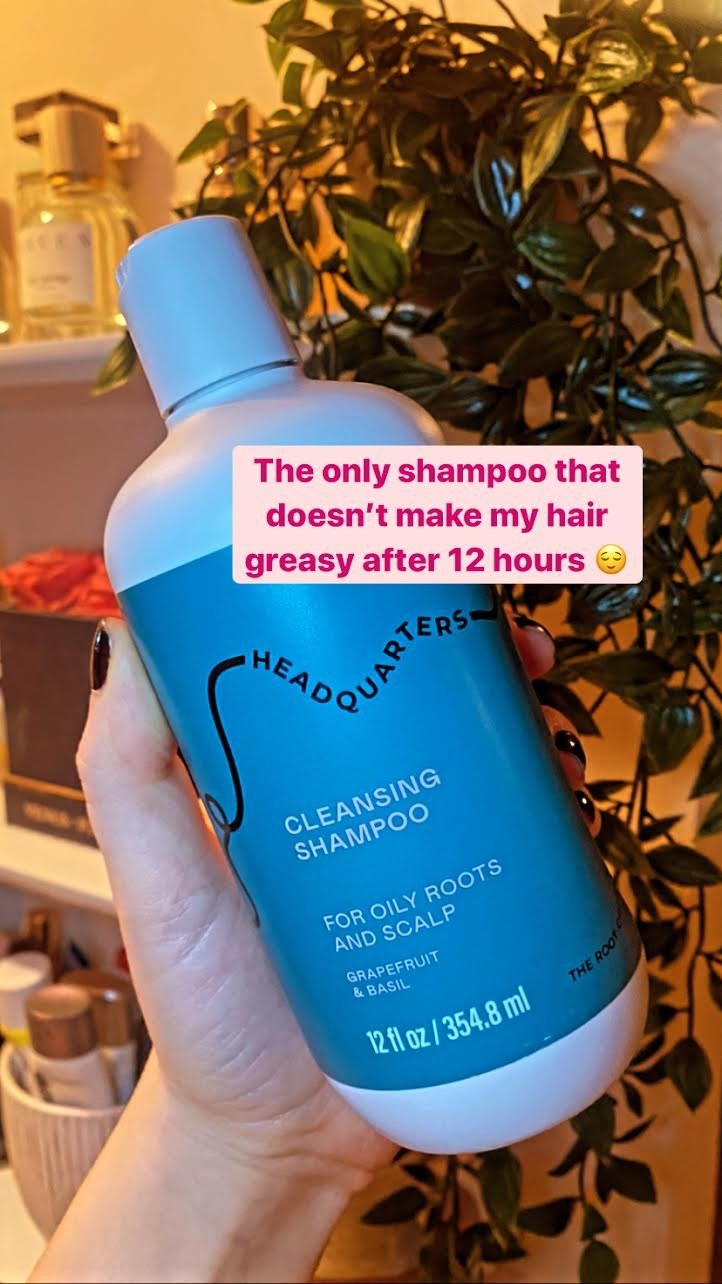 13.
An adjustable Feshfen hair extension will easily give your hair a fuller, more maximized look. All eyes are going to be on you when you walk into your next party.
14.
A bottle of Gisou Honey Infused Hair Perfume can keep your hair smelling and looking great, no matter how greasy it gets throughout the day. This will have you buzzing with excitement.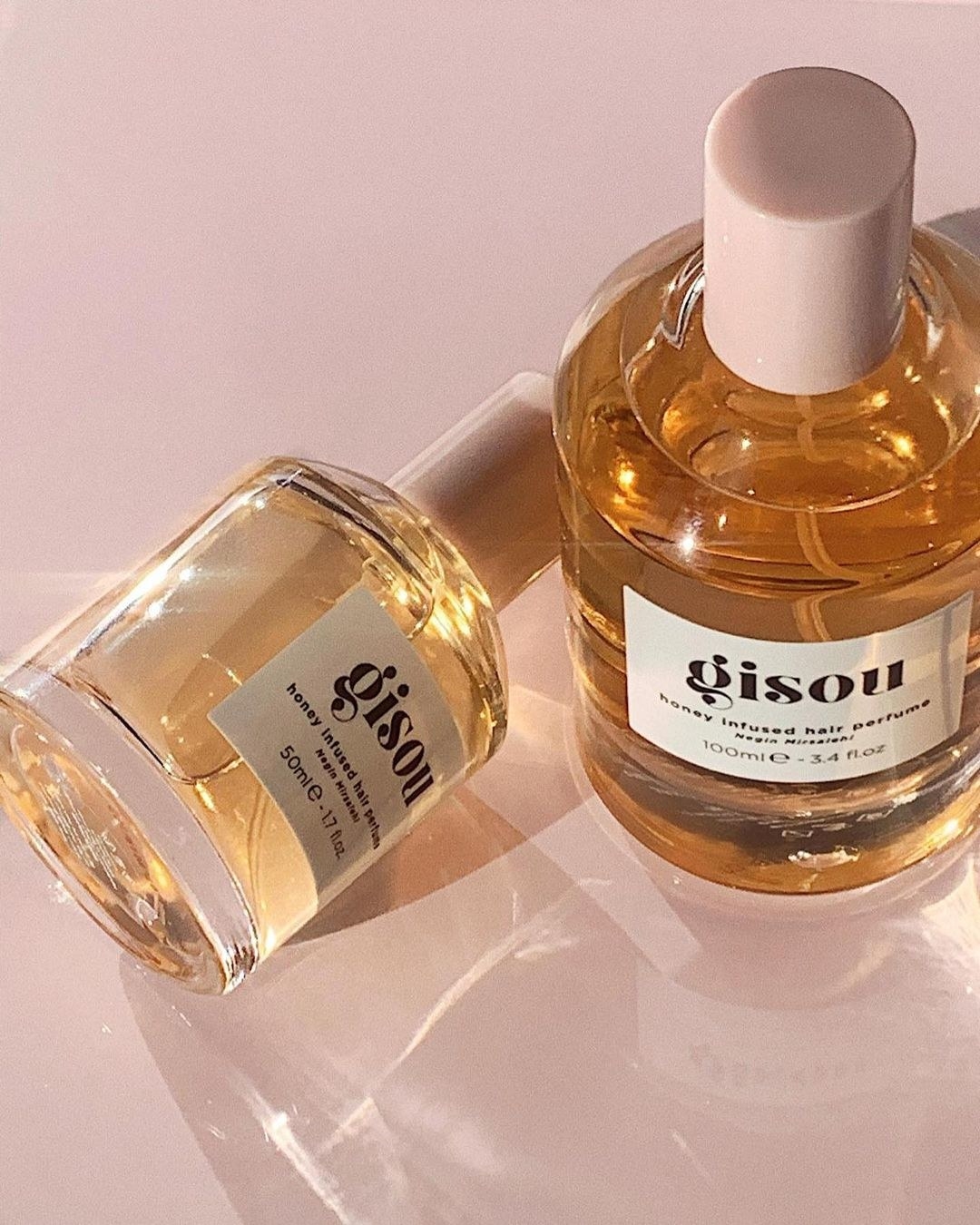 Bursting out in song because our hair looks great!