If "Gossip Girl" Were Set In Australia
The scandalous lives of Sydney's elite.
by
,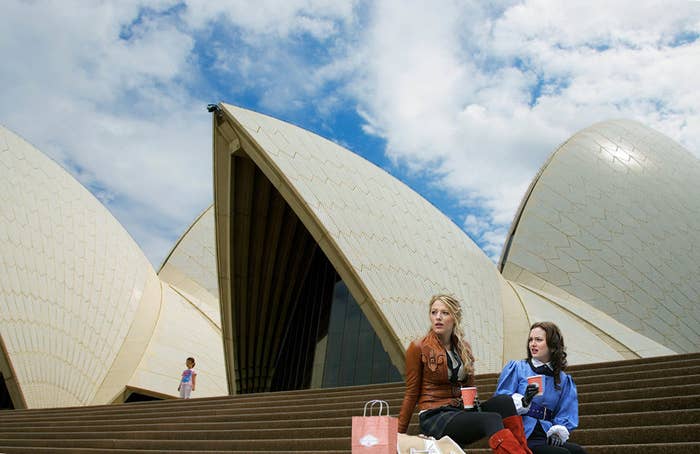 1. Blair and Serena would reside in mansions on the North Shore.
2. Dan would live in Newtown.
3. Rufus would own some hipster art gallery/coffee shop on King Street.
4. Instead of disappearing to the Hamptons for summer, they'd head up to the Whitsunday Islands.
5. Bart Bass would own all of Kings Cross.
6. Gossip Girl would leave obscure references in mX.
7. The boys would attend Cranbook School and the girls would attend Ascham.
8. Jenny would intern for Sass and Bide.
9. They'd rarely wear gloriously expensive winter coats...because they'd never need them.
10. Blair would think anyone from rural areas were peasants.
11. Serena would escape to the country for ~relaxation~ purposes and have a fling with a hot farmer.
12. But her idea of the country would be a day trip to Bathurst.
13. And when she returned to the city, she'd find out that the farmer is actually her estranged cousin that was banished from the family.
14. Vanessa Abrams would be found doing artistic graffiti in the hipster areas.
15. But she would eventually move to Melbourne to become an artist.
16. Lily and Rufus' lovechild scoop would be splashed all over Woman's Day and New Idea.
17. At some stage Blair would have a fling with a wealthy politician's son.
18. At their parties, they'd never dare drink goon.
19. Dan would work on an inside scoop to try to win a Walkley.
20. Instead of lacrosse, Nate would play AFL.
21. Blair's mother would be good friends with Alex Perry.
22. And have a fashion line in Myer alongside Bettina Liano, using Blair as the model.
23. Serena would be the face of David Jones.
24. Blair and Serena would walk in an Alex Perry show.
25. When Jenny leaves the city in shambles, she'd go to reside with her mother on the Central Coast.
26. Bart Bass would fall to his death from the Sydney Harbour Bridge.
27. Blair and Serena would often feature in the pages of Dolly or Girlfriend magazine.
28. And they'd always show up in the Spotted section of Sydney Confidential.
29. Blair and her minions would sit on the steps of the Opera House eating frozen yogurt.
30. And when Chuck was romancing Blair, he would have flown her to his private Pacific island, instead of France.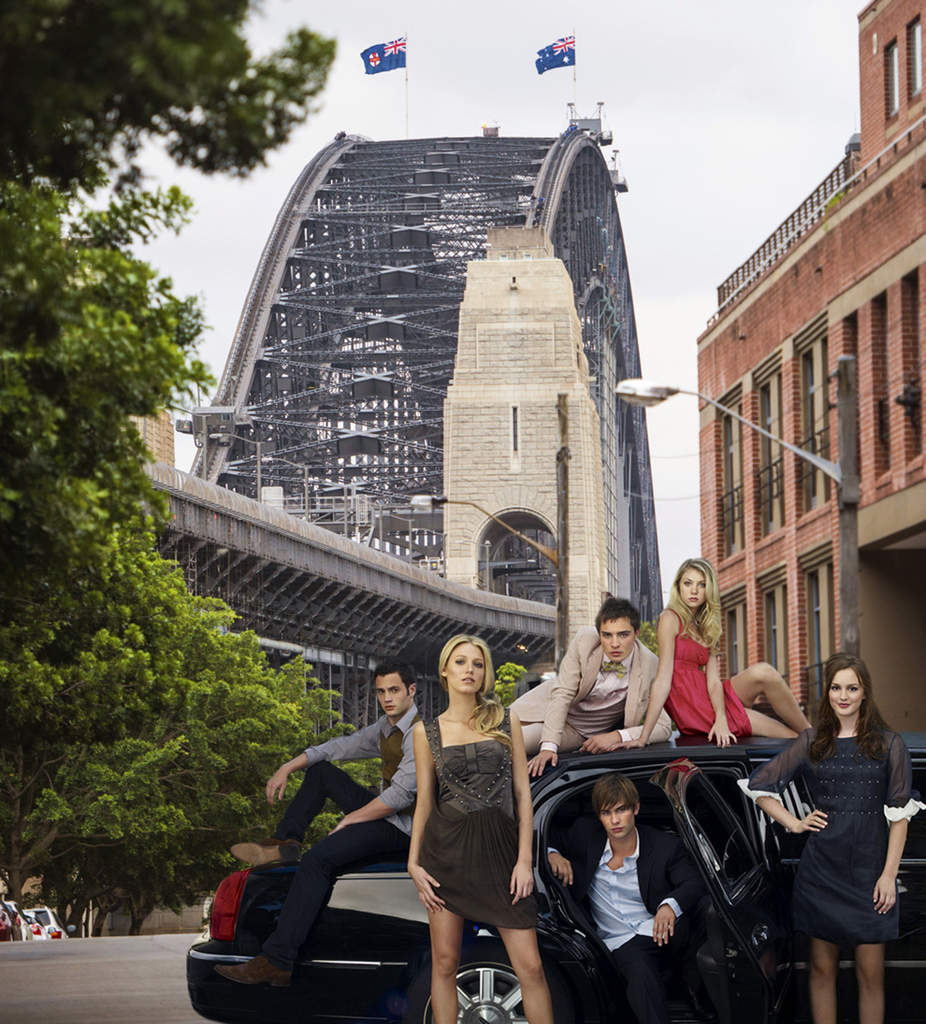 31. Blair would make fun of anyone who wore Supre clothes.
32. And she'd have 30 Zimmerman bikinis.
33. Nate would be the editor of a male version of Mamamia.
34. At the height of her breakdown, Jenny would have done a centrefold shoot for Zoo.
35. Instead of constantly eating waffles the breakfast table would have sourdough toast with vegemite.
36. Dan would make a film that came second in Tropfest.
37. Rufus' band would have opened for INXS in their heyday.
38. And now they'd just be doing casual gigs at the Annandale.
39. The girls would all hang out at Double Bay on weekends.
40. The families would own private boats/yachts and they'd take them out on the harbour on the weekend.
41. There'd be an exclusive A Current Affair interview with Dan after he was revealed as Gossip Girl.
42. Chuck and Blair would get married in an extravagant Bali ceremony.
43. Serena and Dan would marry in the Hunter Valley.
44. Jenny would end up being a judge on Australia's Next Top Model.
45. Nate would eventually try to run for parliament.
46. And Vanessa would challenge him as leader of the Greens.
47. Chuck would be highly influential in the Sydney property market.
48. Serena and Blair would be the top choices for Real Housewives of Sydney if it ever happened.
49. Dan would end up working as an editor for the Sydney Morning Herald.
50. After her modelling career, Serena would be a fashion consultant on Sunrise, who comes in once a week to show the hosts the hottest new fashion trends for working mums.
51. Blair would take over the Whitehouse School of Design and turn it into the Waldorf School of Design.
52. And Jenny would end up working at Spotlight, smoking menthol cigarettes all day.