Hey there! Ready to recap the LAST episode of this season of The Bachelor?
We got one last shot of Matty staring at the ocean, and he contemplated how hard his life was dating two beautiful women.
Elise met Matty's mum and three brothers.
It was then Laura's turn to make an impression on the family:
Matty takes Elise on a yacht for her single date. An original idea we have never seen on this show before.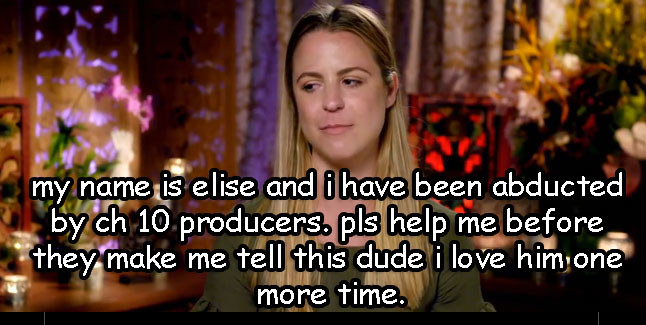 Matty continued his obsession with taking women on flights over the ocean, before surprising Laura with an elephant.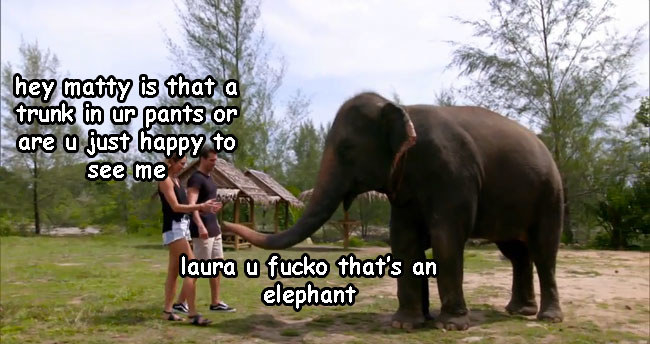 THE BIG FINALE! But first, Matty and Osher greeted each other like they were actually in Thailand for their own secret wedding.
And the first out of the boat, the unsuccessful applicant for Matty's heart was...
Finally, Matty told Laura he loved her.
You think it's over? Think again, sweaties. See you next week for The Bachelorette.