25 Things You Should Know About "Pirates Of The Caribbean" Actor Brenton Thwaites
From his secret talents, to the actor who slapped him on set.
by
,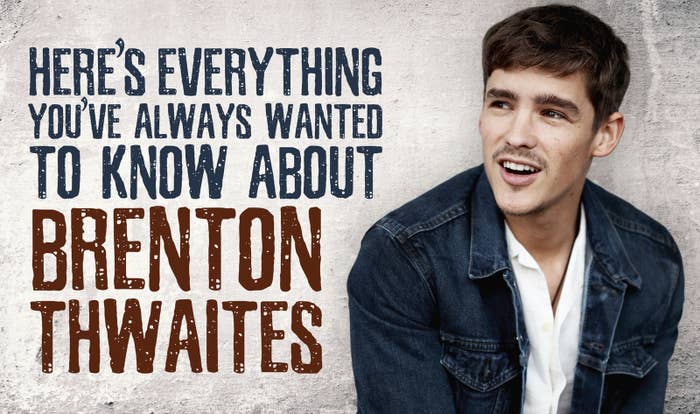 Brenton Thwaites may be known to Aussie audiences as Luke from SLiDE or Stu from Home and Away, but now he's really catching Hollywood's attention with his performance as Henry Turner on Pirates Of The Caribbean: Dead Man Tells No Tales. We caught up with the Aussie heartthrob to find out behind-the-scenes stories and fun facts you never knew.
1. What was the craziest/funniest thing that happened on the set of Pirates?
The whole thing was pretty crazy! It was funny shooting on a football field in the middle of the Gold Coast, just standing on that massive ship and looking out on people walking their dogs, it was quite surreal. It was pretty hard to keep in character.


2. Did Orlando Bloom give you any fatherly advice?
No, he didn't! He had his kid in town, so I think I was the one to give him some local tips.


3. Do you think the franchise has officially wrapped or would you be open to continuing the story?
I'd love to continue. People keep on watching them, and hopefully they'll keep making them – and keep hiring me.
4. Were there any wild stunts you had to film for the movie?
There was one crazy stunt where I had to sling out of a bell tower and tackle a bunch of "baddies" to save the day. My favourite though was a sword scene with Jack Sparrow. I actually don't always do my own stunts, I have a stunt guy called Blake. He tends to do the gnarlier ones, I'm not the kind of guy that wants to hang out from a plane – I'd love to, but not yet!

There's nothing that has been really weird yet – but actually people come up to me all the time and say, "hey man, I loved you on Home and Away", and I'm like "oh thanks, cool!" and they go "Yeah Vinnie was one of my FAVOURITE characters", so they actually think I'm Ryan Kwanten. I get that a lot.
6. Funniest story from the set of Home and Away?
The funniest thing to me is that we were playing these badass, hardcore surfers, and every time you see us paddling into the water it's just completely flat. We're meant to be these hardcore chargers, but there's never any waves.

7. First album you ever bought?
Well I mostly downloaded my albums back in the day – but I recently bought Fleetwood Mac's Rumours as a record.


8. Last concert you went to?
Hollywood Vampires in LA, to see Johnny Depp play with his band.

9. Most embarrassing/awkward thing that's happened during filming a scene?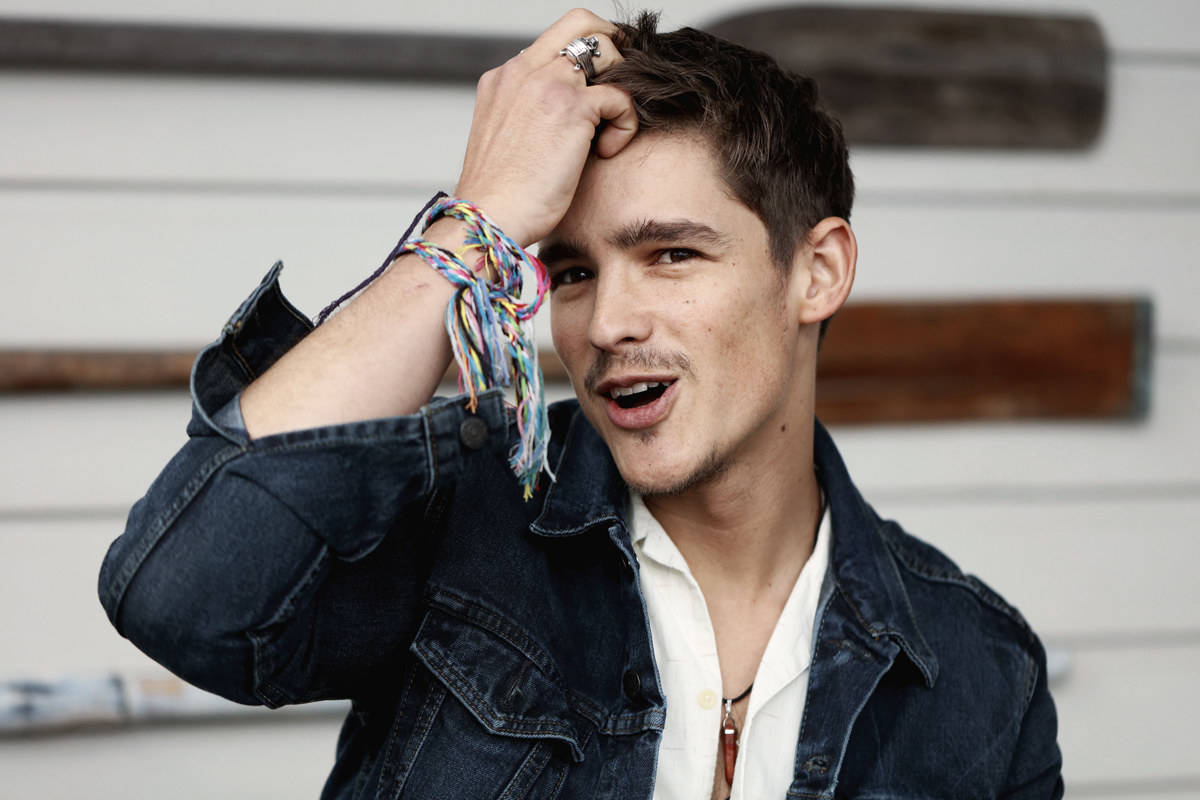 There was a moment on The Giver with Jeff Bridges where Phil just wanted us to improvise, so Jeff just SLAPPED me as hard as he could. And I was in shock, and he just slapped me, and kept slapping me as hard as he could. It got to the point I was so angry, I just broke character and it wasn't embarrassing, it was just one of those moments where I thought… I should have just kept in character… and maybe slapped him back!


10. What does your last text say?
I'm sure it says something like "I read all the scripts! They were great!"

11. What are the four emojis you use the most?
I use the fist, the middle finger, nowadays the bottle of milk, and I use the camera.
12. What's the last TV show you binge-watched?
13. What's a meal you're really good at cooking?
I'm not really good at cooking, but I cook salmon and salad often... healthy!
14. Do you have a secret talent?
I can whistle! But wait, I can't do it under pressure. [Laughs]


15. Last thing you searched on Google?
I think it was "weather in Sydney".
16. Favourite thing about Australia?
17. Most missed Aussie food when you're overseas?
I miss the coffee – American coffee is not very good.

18. What was your first ever job?
Mowing lawns with a friend. I was the kid that blew leaves off the patio and mowed lawns. I was like 11? Started working early!

19. What was the last book you read?

The Ocean At The End Of The Lane by Neil Gaiman. It's a fantasy novel about a kid who basically has this neighbour who comes from a lineage of witches and his encounter with them and jumping into this crazy world with fairies, and witches, and demons.

20. Porno name: first pet's name and the first street you lived on. What's yours?
Xena Bondi Crescent. Crescent... sounds very sexy.

21. What's the biggest challenge you've faced in the last few years?
Getting work is always a challenge – and I think it will be forever.

I'd really love to do more TV, and I think it's becoming more and more amazing. To create a character over hours and hours and stay with the audience is a dream come true. But it's a very different process. But same as movies, if you find people that inspire you and you want to work with, then yeah, I'd go for it.

22. One thing you want to tick off your bucket list before you hit 30?
I'd like to make another short film.
23. What song do you have on repeat right now?
I can't stop listening to Telluric by Matt Corby. He's insane! His songs just get deeper and darker and more beautiful. I met him once in an airport with my girlfriend and my daughter... she was only eight weeks old. And we were like, "Matt hey man, we're huge fans, we love your stuff!"... he was a bit like "whoa!" Nah, but he was actually very sweet.


24. What's your go-to karaoke song?
Well... I don't really do karaoke anymore. I don't have one. Wait, in college it was "Jingle Bells". I don't know why.
25. And what's the best piece of advice you've ever received?
Ewan McGregor probably gave me the most advice – watching how he works and the way he treats his family – he's a guy that does TV and movies really well. I can't even say what I learned, but just watching him work and his commitment was the biggest thing I learned from him.