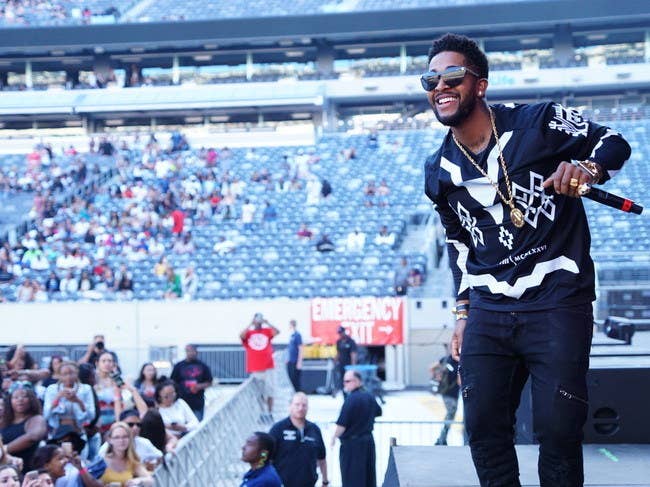 1. Omarion still has that cute smile.
2. I wonder how he feels about opening the show. He's been doing this for a long time now he has to start over.
3. This wouldn't have happened if B2K was still together.
4. Damn I miss B2K.
5. Think he might bring them out?
6. What I wouldn't do to see J-Boog on stage one last time.
7. I'll never forgive them for breaking up.
8. I do like this "Post To Be" song though.
9. Maybe Jhene will come out for her part of the song?
10. Call me old fashioned but I'm not comfortable hearing an entire crowd yell "gotta eat the booty like groceries."
11. Ok, so no Jhene or B2K, I'm 0-0 right now.
12. I wonder if Omarion's adorable son Mega is backstage?
13. Omari and April have the cutest relationship, thank goodness there's finally a healthy couple on Love & Hip Hop.
14. Here comes the in-between sets DJ.
15. Oo he's playing "Bitch Better Have My Money" I love this song.
16. TY Dolla $ign is one of those rappers I'd never recognize if he walked by me.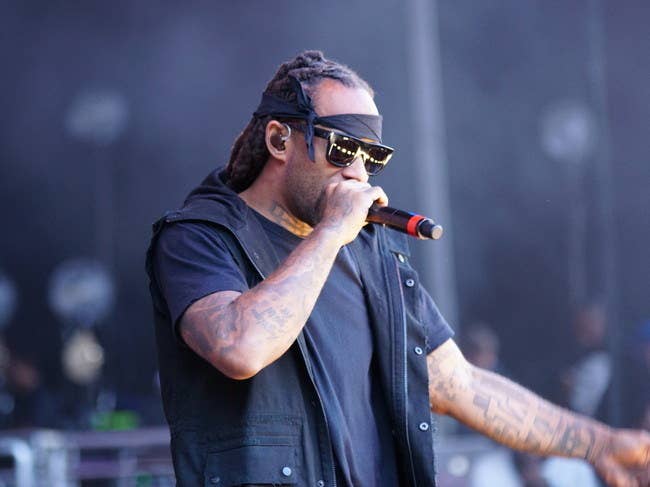 17. YASSS he brought out Dej Loaf!
 I'm really becoming a fan of her stuff.
18. I mean she has a song called "Me U & Hennessy" that's peak black love, no?
19. Lawd here comes Wiz Khalifa and his blunt. Typical.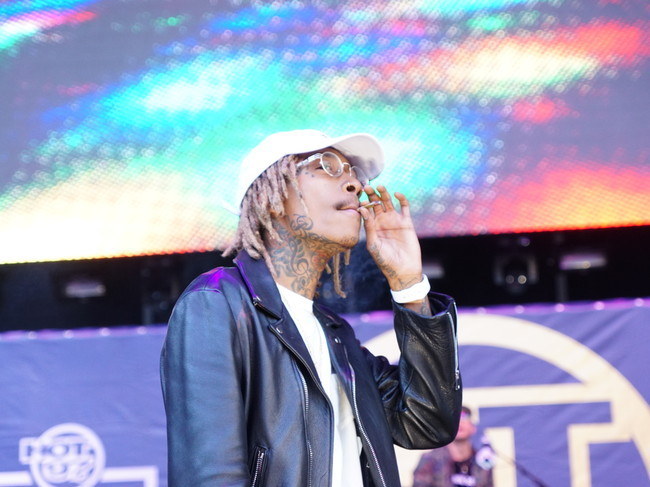 20. Oh he's taking a long pull before rapping a single word.
21. ...Still waiting for him to exhale so we can get on with the show here.
22. What Amber sees in this man I'll never know.
23. Time for the in-between sets DJ to do his obligatory reggae portion.
24. You can't have this many people from NY/NJ together and not play reggae, it's like a rule.
25. Oh, didn't realize "Bitch Better Have My Money" was reggae, but hey I'm down to listen again.
26. Wow women still go crazy when Trey Songz comes out huh.
27. I mean, the man is fine.
28. He may be the only performer with female dancers tonight.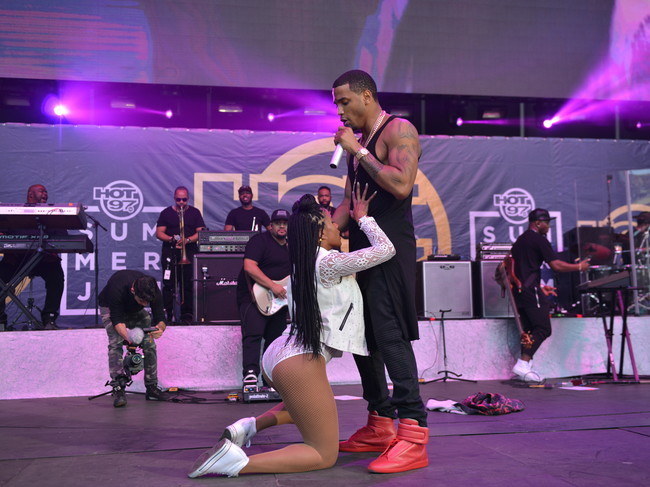 29. I wonder if "must be comfortable being face-to-face with Mr. Songz's crotch area" was in the job description for this gig.
30. I like these songs, but they all kind of sound the same.
31. I just would like to see some progression Trigga, that's all.
32. Breaking: Trey Songz has removed his shirt. As expected.
33. All my critiques go out the window when Trey looks over his shoulder and smiles at the audience with that perfect smile of his before exiting the stage. Gets me every time.
34. The in-between sets DJ is now doing the obligatory Spanish music portion (see reggae rule).
35. And wouldn't you guess it, "Bitch Better Have My Money" gets played yet again.
36. Oh wow I didn't expect Chris Brown to come on this early in the lineup!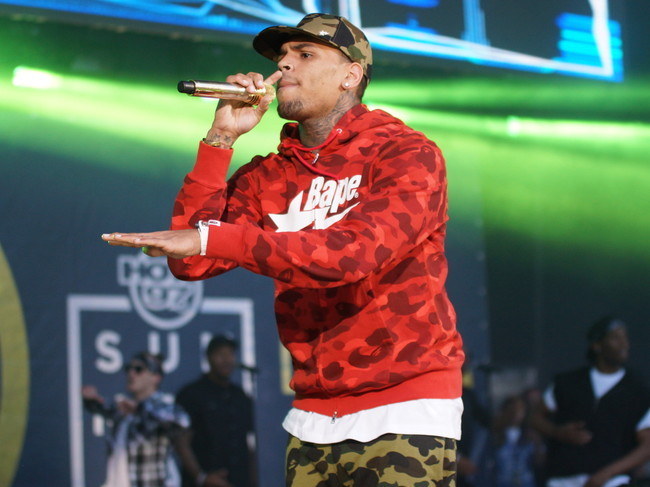 37. Maybe people really are over him.
38. He's so talented, whyyyy.
39. I will not sing along. I will not sing along.
40. Now he's thanking us all for sticking with him through all the drama/years and it's not even the BET Awards aka Chris Brown's annual apology show.
41. He probably has to do this at every single performance now.
42. Aren't you tired of messing up Chris? Because we're tired. So tired.
43. Now he's performing old music from when I used to love him with my entire heart.
44. WE WERE ROOTNG FOR YOU CHRIS! WE WERE ALL ROOTING FOR YOU!
45. Sorry, I don't know why I allow him to get me this emotional.
46. Chris Brown is that ex-boyfriend you'll always love but know will never do right by you.
47. OMG is that 50 Cent!? Is that G-Unit?! Is G-Unit actually back together on stage right now?!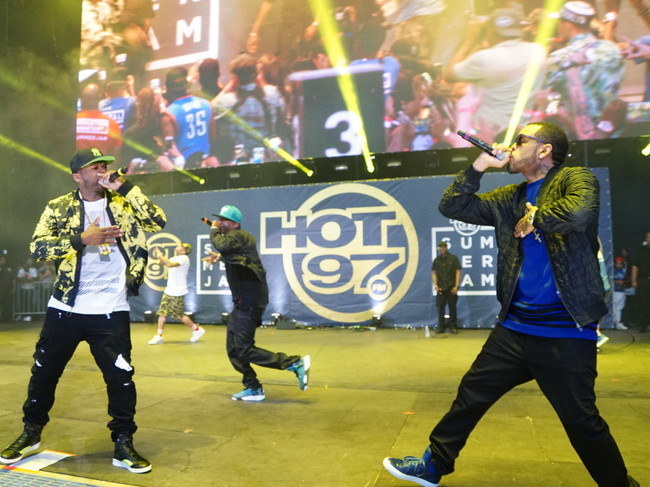 48. I used to love me some Lloyd Banks. He still looks good too.
49. 50 Cent was going to make it on Tidal one way or another.
50. Did I mention this was being streamed by Tidal?
51. These Tidal waves just won't let up.
52. I knew French Montana was going to make it on this stage one way or another.
53. Didn't expect Chris to bring out all of these New York rappers.
54. If you thought the DJ wouldn't play Rihanna after Chris' set you thought wrong.
55. The next set is titled "Fabolous & Friends" so now might be a good time to take a bathroom break.
56. OK Fab let's see how you do live... wait is that Busta Rhymes?!!!
57. OMG REMY MA!!!
58. Wait is that Fat Joe? Are they about to?! No!
59. "LEAN BACK! LEAN BACK! LEAN BACK!"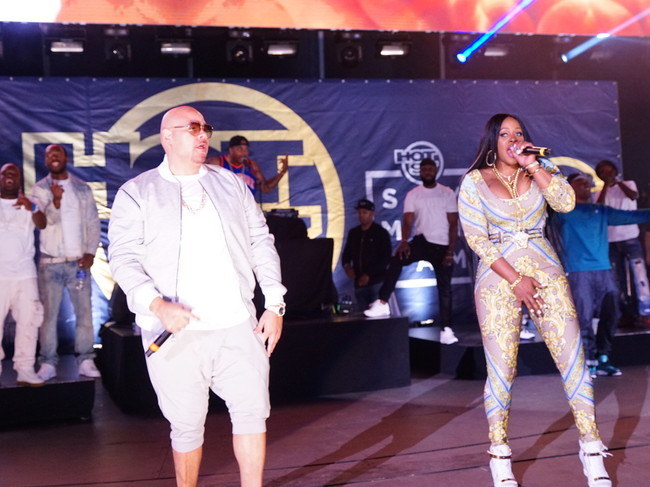 60. Is Fat Joe wearing capris?
61. What the hell happened to Terror Squad anyway?
62. METHOD MAN!!
 REDMAN!!
63. RAEKWON!!
64. IF ONE MORE WU-TANG MEMBER WALKS OUT I MIGHT LOSE IT!
65. Where three or more Wu-Tang members gather C.R.E.A.M must be performed.
66. CASH RULES EVERYTHING AROUND ME!! YAAASS!
67. Is that Mobb Deep?!
68. In a perfect world they would perform the "Quiet Storm" remix but that would require...
69. LILLLL FUCKING KIMMMMMMMMMMM!!!! AHHHHHHHH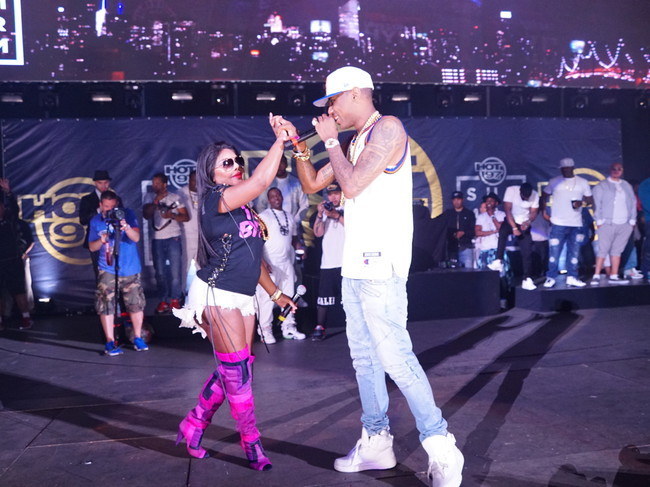 70. *throws phone*
71. I never thought I'd get to see her perform anything ever!
72. God is so good!
73. The audience is absolutely loosing it! 
Iggy could never!
74. My goodness is that Styles P and Jadakiss?!
75. '90s rap liveeeeessssss!
76. Who's left?! BIGGIE?!
77. GTFOH IS THAT MA$E!!!!!
 HARLEM WORLD!!!!
78. All my life I've wanted to see Ma$e skip his happy ass across the stage!
79. I can't believe the church let him have the night off!
 Is he still a pastor?!
80. How could Diddy miss this?!
81. Or are we calling him Puff Daddy again?
82. Who can keep up anymore?
83. I think I died and came back to life at least twice during this set alone!
84. Please, no one else, my heart can't take it!
 Wait, did Fab rap at all during his set?
85. Let me catch my breath and collect my edges before Kendrick comes out.
86. "Bitch Better Have My Money" AGAIN!? REALLY!?
87. This is exactly why Rihanna made this song in the first place.
88. I may shed a tear watching Kendrick perform To Pimp A Butterfly live.
89. No really, it's my favorite album of the year thus far.
90. I love it when Kendrick smiles!
91. Neither here nor there, but I wish he'd cut his hair.
92. Shoutout to Kendrick for getting on stage and actually rapping!
93. A CAPELLA!! GO OFF KENDRICKKK!
94. Schoolboy Q! Play my favorite tempo! 
Ugh I'll never get tired of listening to "Collard Greens."
95. Is it me or does Schoolboy Q look a little like Laurence Fishburne?
96. He can dance too! He up there getting it to this beat!
97. Leave it to the West Coast crew to wear coats out here.
98. This is a warm night for the rest of us.
99. Wait who is that singing the hook to "Bitch, Don't Kill My Vibe"?
100. SZAAAAAAA!!!!
101. I love her so muchhhhh!
102. Talk about hair goals! Why is she so perfect!
103. The carefree black girls are taking over R&B and I love it.
104. More people need to know you SZA, so glad you're here.
105. King Kunta! The funk is within me!
106. Yelling "all my life I had to fight n**ga!" with Kendrick felt even better than I imagined it would.
107. "Alright" always makes me feel better about life.
108. I love you Kendrick. Thanks for always being you.
109. If one more person tells me Drake might come out during Big Sean's set I'm going to lose it.
110. Wait, people are trying to storm the gates outside?
111. The state police came with tear gas?!
112. Gee thanks for letting me know Twitter friends because from in here I had no idea.
113. How am I getting home?
114. Who cares, Drake is about to come on I'll figure it out later.
115. Please come out Drake, please.
116. OK let me actually focus on Big Sean's set.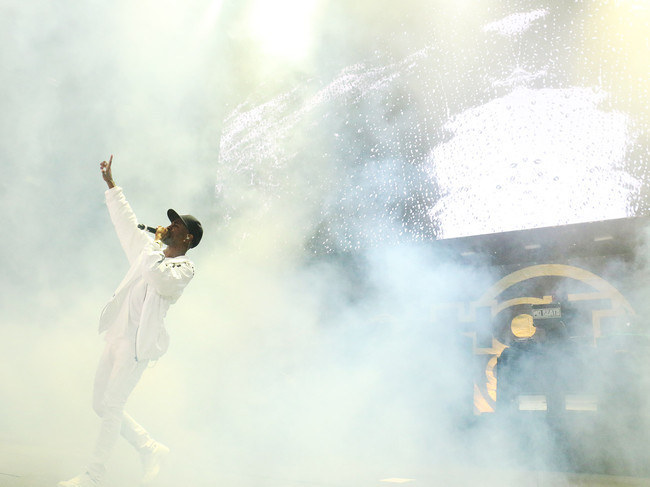 117. He's so small!
118. OMGoodness he's performing "Blessings"... prays to 6 gods.
119. I'm sorry the song is over I don't understand!
120. WHERE IS DRAKE?!
121. I knew I shouldn't have listened to the rumors.
122. Got my hopes up for nothing.
123. Oh so now you're just going to play Drake's vocals! Way to add insult to injury!
124. Something about IDFWU just speaks to my soul.
125. "Got a new girl that I gotta thank God for..." — that line wasn't awkward at all.
126. So Big Sean came to Summer Jam and brought out no one. Bold move.
127. Granted he peformed a great solo set, lighting was everything.
128. Maybe I would've been more into it if I wasn't waiting for Drake the whole time.
129. This one's on me.
130. I remember when I used to like "Bitch Better Have My Money" thanks a lot in-between DJ.
131. Meek Millz is the last performer right, because we've been here for like five hours.
132. Wait, what the hell happened to Childish Gambino?!!!
133. Wasn't he a headliner!?
134. Why isn't he here?! He lives in Brooklyn for goodness sake!
135. Meek reminds me of every guy I've ever met at clubs in Philly. Every. Single. One.
136. Ohhh look it's Nicki! I told (insert every person I know's name here) that they didn't break up.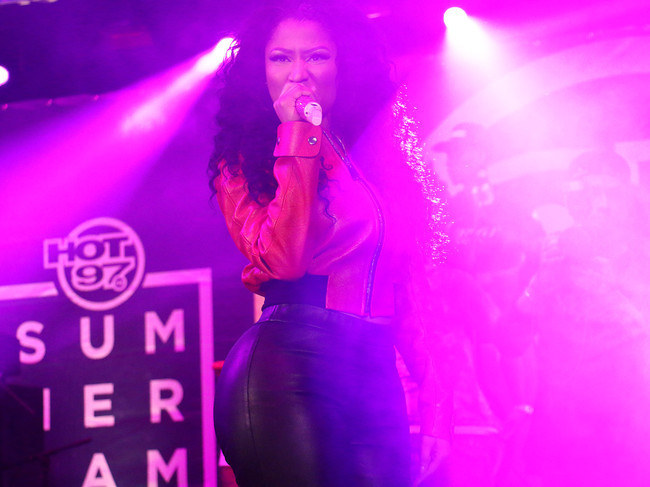 137. I appreciate the fact that Meek is confident enough to bring out his super-famous girlfriend and watch lovingly as she does her thing.
138. I wonder if Lil Kim stayed to watch this...
139. In a perfect world they would've all come onstage together. #girlpower
140. But I'll take what I can get.
141. Nicki and Meek just exchanged "I love yous" on stage. There goes Twitter.
142. I'm so exhausted, please no one come onstage after this, my nerves are shot.
143. I literally have no idea who's onstage right now, maybe he's just here to give us some exit music. Either way, I'm out.
144. Time to brave the apparent "riot" happening outside.
145. There's absolutely nothing happening out here, thanks for nothing Twitter.