Kris Jenner Appeared In The "Thank U, Next" Video And Stepped Into The Role She Was Born To Play
You're doing amazing, sweetie.
So, we all know Kris Jenner — Momager, mogul, and pop culture's official-unofficial Money Mover™.
And unless you've been living under a BOULDER, you also know that pop princess Ariana Grande just dropped her iconic "Thank U, Next" music video that we will surely be reading about in history textbooks for the next 100 years.
Well, in the video, Ari references a ton of famous female-centered rom-coms, including my personal favorite, Mean Girls.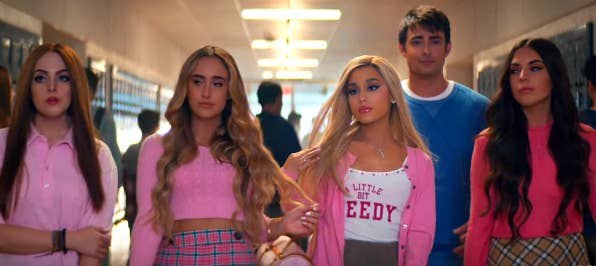 Naturally, homage was paid to the talent show/"Jingle Bell Rock" moment, but I was NOT 👏 PREPARED 👏 for what happened next...
KRIS 👏 JENNER 👏 STEPPED 👏 INTO 👏 THE 👏 ROLE 👏 OF 👏 A 👏 LIFETIME 👏 AS 👏 REGINA'S 👏 MOM. 👏
Like, Amy Poehler is shaking, quaking, and quivering!!!!!!!
Kris NAILED the role — all the way down to the light pink Juicy Couture jumpsuit!!!!!!!
Basically, this was all of us, SHOOK, rewinding the vid and finding the perfect screengrab of Kris to meme: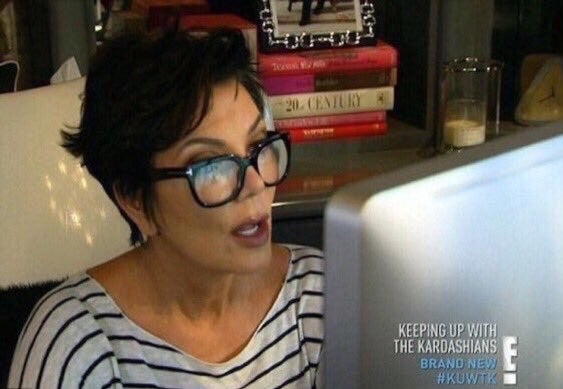 And so we took to Twitter:
Kris Jenner ~herself~ even weighed in on the vid:
Let's face it: This was Kris Jenner's role. She deserves an Oscar, a standing ovation, and a Hump Day treat.
In conclush, Kris Jenner is NOT a regular mom, she's a cool mom. 💁